Our definitive guide to the best central air conditioners brands and units for Canadians in 2023
Not only are new air conditioners a big investment, but they also serve a vital function in your home for several months of the year, so of course you want something that's going to be efficient, powerful, and hard-working for many years.
This guide will examine all the best air conditioner units on the market in Canada for the spring and summer of 2023, and break them down based on categories like price and value, warranty, efficiency, and features.
Plus, we'll also talk about how to get the best value for your money, and how to make sure that any air conditioner you invest in gives you the best and most efficient performance for many summers.
Check out our full central air conditioner reviews where you can browse over 100 models from the top 20 brands in Canada and filter by criteria and ratings, and even compare them side by side!
Other Top Air Conditioner Buying Resources
---
Important Installation Tips for Your New Air Conditioner
When you spend a few thousand dollars on the best air conditioner for your home, you want to get the most of what it has to offer.
The best way to achieve this is to hire an HVAC expert and have the unit professionally installed. That will guarantee the air conditioner:
Is installed properly
Is the right size for your house
Doesn't get damaged during installation
Operates at the efficiency level advertised
Plus, professional installation will get your new air conditioner up and running without invalidating the warranty.
Use our contractor certification program to find HVAC experts in your area who have been independently evaluated for things like customer satisfaction, credentials, experience, and more.
How We Evaluate the Best Air Conditioners
Homeowners who don't know a lot about the HVAC industry might be tempted to consider brand and price above all else, but there are problems with this approach, and that's why we've put together this guide to the best high-efficiency air conditioners.
We consider a wide variety of important elements when evaluating air conditioners, and brand is actually near the bottom of the list.
Similarly, while we recognize how vital it is to stay within budget when upgrading your air conditioner, we also take into account the fact that you can save more money over time by spending a bit more on the right model.
So what do we consider when evaluating the best air conditioners for 2023? We'll talk about all of these topics in more detail, but for now let's briefly look at some of the most important factors when assessing and buying a new cooling system:
Real customer feedback: We continuously gather and analyze customer feedback and reviews from Canadian homeowners.
SEER rating: An air conditioner with the right efficiency rating could save you plenty on cooling bills.
ENERGY STAR®: It's not necessary to get an air conditioner with ENERGY STAR certification, but ones that qualify are guaranteed to perform and deliver excellent efficiency, and they could be more likely to qualify for rebates.
Compressor style: Whether the unit has a single-stage, two-stage, or variable-speed compressor will help to determine its price, efficiency, performance, and noise level.
Warranty: A good warranty can save you lots on repairs and maintenance over the years.
Features: Some air conditioners are very basic, but some of the higher-end ones come with cutting-edge technologies and cool features.
Quality and durability: Air conditioners in Canada all meet a certain standard when it comes to quality of construction, but some are built more durably than others.
Value versus budget: We said that price isn't necessarily a top priority, but value certainly is. An expensive top-of-the-line air conditioner isn't necessarily worth the price if it doesn't deliver, whereas an affordable entry-level model that performs reliably will be worth every penny.
Air Conditioner Reviews & Ratings from Real Homeowners
We've gathered hundreds of reviews from real homeowners across Canada from the last year, giving us a good look at overall satisfaction ratings for different air conditioner manufacturers and brands.
(Note that some brands are simply more widely sold and more common and therefore we receive more ratings for them)
Air Conditioners with the Best Prices (by Budget)
Air conditioners can typically range in price from $4,000 to $7,500, but it's possible to pay more or less for a specific model.
While that is a large spread, the brands can be broken down into smaller price categories based on whether they're entry-level for economy budgets, mid-range for medium budgets, or premium for higher budgets.
In the entry-level category, you'll find mostly single-stage air conditioners from brands like York and Goodman. These are typically more basic units, in that they won't usually have a lot of bells and whistles, they'll have standard warranties, and they might be less efficient. However, you might find some more advanced two-stage models in this category, and it's also possible to find economy air conditioners with great features and warranty coverage.
Most mid-range air conditioners will be more efficient single- or two-stage models from brands like Daikin, Amana, and Napoleon. The air conditioners in this category will probably come with a few extra features and technologies and slightly longer warranties.
You'll find the most expensive and most advanced air conditioners from brands like Lennox and Carrier in the premium category. These will be two-stage or variable-speed models with the most features, most advanced designs and technologies, longest warranties, and likely the highest efficiency ratings.
Let's compare some of the best-priced air conditioners to buy in the different price categories (the prices include the cost of installation):
| Budget | Brand/Model | Price | SEER | Features |
| --- | --- | --- | --- | --- |
| Economy | KeepRite N4A7 | $3,500 to $5,500+ | 17 | Two-stage, two-speed fan, durable unit, ENERGY STAR |
| Economy | Goodman GSX16 | $3,500 to $5,500+ | 16 | Single-stage, efficient scroll compressor, ENERGY STAR |
| Economy | York YFK | $3,500 to $5,500 | 17.5 | Two-stage, ENERGY STAR, smart thermostat compatible, compact |
| Mid | Daikin DX16SA | $4,500 to $5,500+ | 16 | Single-stage, excellent warranty, self-diagnostics |
| Mid | Amana ASX16 | $4,500 to $5,500 | 16 | Single-stage, scroll compressor, self-diagnostics |
| Mid | American Standard Silver 14 | $4,500 to $6,000 | 16 | Single-stage, great warranty, ENERGY STAR |
| High | Carrier 24ABC6 | $4,500 to $6,000 | 17 | Single-stage, scroll compressor, durable unit |
| High | Trane XR14 | $6,000 to $8,500+ | 16 | Single-stage, special compressor and coil |
| High | Lennox Merit 16ACX | $6,000 to $8,500+ | 17 | Two-stage, durable, easier installation |
Air Conditioners with the Best Warranty Coverage
Air conditioner warranties are important because good coverage can save you hundreds of dollars or more on the cost of repairs and replacement parts.
The longer the warranty, the more money you can potentially save. Furthermore, a longer warranty means the manufacturer stands behind their product with more confidence, so you can expect a new air conditioner to perform efficiently and reliably for at least as long as the warranty period lasts.
Air conditioner warranties can vary greatly depending on the brand and the tier. Most manufacturers have more affordable economy models and more expensive premium models, and the premium models usually come with the best coverage.
At the very least, every air conditioner sold in Canada will come with a 10-year warranty (after registration) that covers the compressor and functional parts. However, many manufacturers offer longer and more comprehensive warranties, which can include:
Parts warranties that cover internal functional parts
Separate compressor warranties
Unit replacement warranties that will provide a brand new replacement unit if a major component fails
Labour warranties that cover the labour costs of an HVAC technician (these are extremely rare)
Here's a list of the best air conditioners to buy based on warranty coverage:
Getting the longest-lasting air conditioner warranties
Just about every air conditioner manufacturer offers basic terms and registered terms. The warranty information above is for registered air conditioners.
Every HVAC manufacturer wants customers to register newly installed air conditioners, and they encourage registration by offering longer extended warranty terms.
Unregistered air conditioners are usually only covered by a five-year parts warranty, no matter what brand it is.
After installation, you'll have 60 to 90 days (depending on the manufacturer) to register your new A/C. As long as you register during that window, you'll be eligible for the full registered warranty terms, including extended parts warranties, unit replacements, and separate compressor coverage.
Most Energy-Efficient Air Conditioners
Measuring air conditioner efficiency
Air conditioner efficiency is measured with a SEER number. This stands for seasonal energy efficiency ratio, and it measures how much energy an air conditioner uses versus how much cooling power it produces. The higher the SEER, the more efficient a unit is.
How compressor and fan style can impact SEER
The least efficient models on the market are ones with single-stage compressors and single-speed fans. These are generally also noisier, and they don't do as good a job at maintaining consistent temperatures throughout your house.
Air conditioners with two-stage compressors are a step up, and they are more efficient, quieter, and better at producing even temperatures.
The most sophisticated and most efficient models have variable-speed compressors and variable-speed fans. They operate at extremely low speeds for most of the day, so they're the best at operating quietly, keeping the temperature the same, and controlling humidity.
Get Quotes
How soon are you looking to buy?*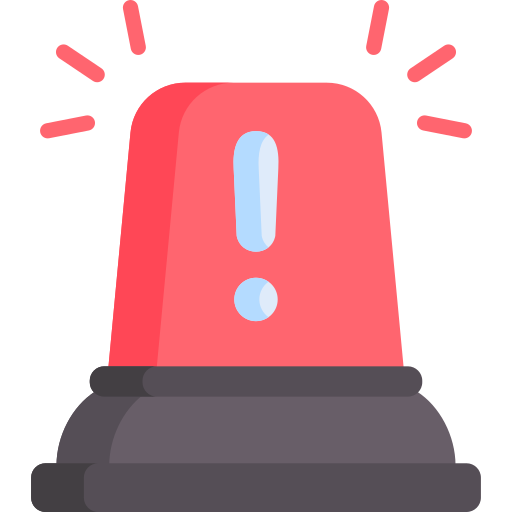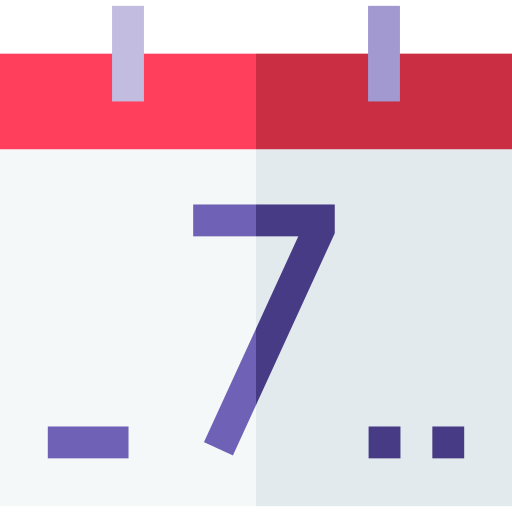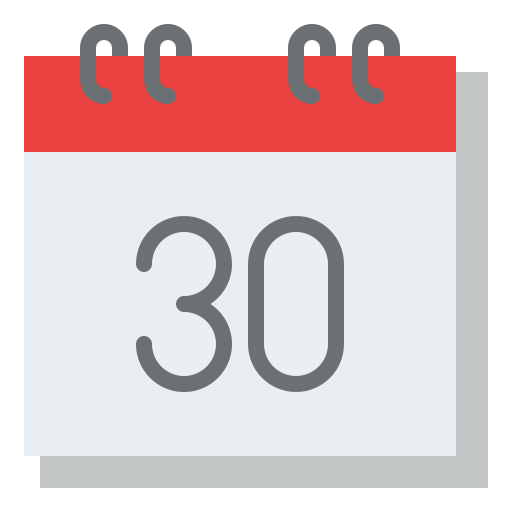 Weighing price and value when choosing air conditioners in Canada
You'll want to pay attention to the efficiency of different air conditioners when you're shopping, and there are a few reasons for this.
Air conditioners with higher SEER ratings come at a higher cost. But at the same time, better efficiency ratings typically translate to lower cooling bills.
In Canada, however, our summers tend to be milder than some other places, so it's important to balance price, SEER, and potential energy savings.
Air conditioners that fall within the 16 to 18 SEER range generally have the best balance between purchase price and energy savings for Canadian summers. However, there are models available with much lower and much higher efficiency ratings.
In Canada, air conditioners must have a SEER of 13 or higher. Any air conditioner that carries the ENERGY STAR logo will have a SEER of at least 14.5.
Now that you understand how air conditioner efficiency is measured and why it's important, let's look at some of the best air conditioners in Canada based on efficiency, broken down by budget:
| Budget | Brand/Model | SEER | Compressor Style |
| --- | --- | --- | --- |
| $4,750 to $7000+ | Napoleon NT 16 | 16 | Single-stage |
| $5,500 to $7,500+ | Keeprite CVA9 / Tempstar TVA9 / Comfortmaker CVA9 / Heil HVA9 | 19 | Variable-speed |
| $4,500 to $7,000+ | Payne PA7TAN | 18 | Two-stage |
| $5,000 to $7,500+ | Ruud UA17 | 17 | Two-stage |
| $5,000 to $7,500+ | Goodman GSXC18 | 19 | Two-stage |
| $5,500 to $8,500+ | Amana ASXC18 | 19 | Two-stage |
| $5,500 to $8,500+ | Armstrong 4SCU20LX | 20 | Variable-speed |
| $5,500 to $8,500+ | Daikin DX18TC | 19 | Two-stage |
| $5,500 to $8,500+ | Coleman AC21 / Luxaire AL21 | 20 | Variable-speed |
| $6,500 to $8,500+ | American Standard Platinum 18 | 18 | Variable-speed |
| $6,500 to $8,500+ | Rheem RA20 | 20.5 | Variable-speed |
| $6,500 to $8,500+ | York YXT | 19.75 | Two-stage |
| $7,000 to $8,500+ | Bryant 189BNV | 19 | Variable-speed |
| $7,000 to $8,500+ | Lennox XC20 | 20 | Variable-speed |
| $7,000 to $8,500+ | Carrier 19VS | 19 | Multi-speed |
| $7,000 to $8,500+ | Trane XV18 | 18 | Variable-speed |
Note: While there are air conditioners with SEER ratings above 20.5, these are rarely available in Canada, and we have not included them because they don't offer high enough energy-savings to justify the cost. Canada's milder climate and shorter summers make these units uncommon as they're meant for places like Florida.
Newest Air Conditioners that Meet SEER2 Efficiency Standards
Air conditioner efficiency has been measured using SEER for a long time. But the United States Department of Energy is changing the rating system for air conditioners in America, and manufacturers are starting to roll out new models that meet the new efficiency requirements.
The Canadian Government is considering amending its own efficiency regulations so that they align with the new requirements in the U.S.
As of January 1, 2023, air conditioners sold in the U.S. must have a SEER2 rating. The new rating is similar to the old SEER rating, but the main difference is that SEER2 is meant to reflect the actual efficiency of an air conditioner after it has been installed in a home and connected to the ductwork, rather than tested in a lab under standardized conditions.
Because the SEER2 testing is more rigorous, SEER2 efficiency ratings are lower than SEER ratings. Here's a list of the best central air conditioners on the market that already meet the new SEER2 guidelines:
| Brand | Model | SEER2 Rating | SEER Rating | Compressor |
| --- | --- | --- | --- | --- |
| Goodman | GSXH5 | 15.2 | N/A | Single-stage |
| KeepRite | C4A6S | 16.5 | 17.5 | Single-stage |
| KeepRite | N4A7T | 17 | 18 | Two-stage |
| KeepRite | N4A5S | 16.5 | 17 | Single-stage |
| York | YC2E | 16.5 | N/A | Single-stage |
| Amana | ASXH5 | 15.2 | N/A | Single-stage |
| Payne | PA7TAN | 17 | 18 | Two-stage |
| Payne | PA5S | 16.5 | 17 | Single-stage |
| Bryant | 127T | 17 | 18 | Two-stage |
| Bryant | 126SAN | 16.5 | 17 | Single-stage |
| Bryant | 115SAN | 16.5 | 17 | Single-stage |
| Carrier | 24TPA7 | 17 | 18 | Two-stage |
| Carrier | 24SPA6 | 16.5 | 17 | Single-stage |
| Carrier | 24SCA5 | 16.5 | 17 | Single-stage |
| Luxaire | TCE2 | 16.5 | N/A | Single-stage |
| Daikin | DX7TC | 17.2 | N/A | Single-stage |
| Daikin | DX5SE | 15.2 | N/A | Single-stage |
| Coleman | TCE2 | 16.5 | N/A | Single-stage |
| Tempstar | T4A6S | 16.5 | 17.5 | Single-stage |
| Tempstar | N4A7T | 17 | 18 | Two-stage |
| Tempstar | N4A5S | 16.5 | 17 | Single-stage |
| Heil | H4A6S | 16.5 | 17.5 | Single-stage |
| Heil | N4A7T | 17 | 18 | Two-stage |
| Heil | N4A5S | 16.5 | 17 | Single-stage |
| Comfortmaker | C4A6S | 16.5 | 17.5 | Single-stage |
| Comfortmaker | N4A7T | 17 | 18 | Two-stage |
| Comfortmaker | N4A5S | 16.5 | 17 | Single-stage |
The Newest and Best Air Conditioner Features and Technologies
Humidity Control
Humidity control is an important feature of any cooling system because dry air is more comfortable, and easier to cool, so a unit that properly manages moisture will also be more efficient.
Variable-speed air conditioners are naturally better at managing excess moisture in the air, but a few brands also have additional features or technologies that further improve dehumidification.
Check out these best air conditioners for homes in climates with humid summers:
Carrier's Greenspeed Intelligence controls humidity levels by enabling the unit to operate at lower speeds for longer periods.
York's ClimaTrak technology enables the HVAC installer to customize the fan settings for a humid, dry, or temperate climate.
Coleman's Climate Connect allows the installer to set the fan for your climate.
Trane's TruComfort technology is the name they give to their variable-speed compressor's advanced humidity management capabilities.
Easy Installation and Maintenance
Professional installation and maintenance do require an investment, but they're also necessary for the health and longevity of your cooling system.
Luckily, there are some brands that have designed their models to be easy to install and easy to maintain, and that can translate to quicker and cheaper service calls. Here are some of the features and design elements that make for easy service and installation:
Luxaire's Charge Smart, Coleman's Charge View, and York's Charge Assurance technologies monitor the refrigerant charge when units are installed, thereby allowing for faster installation and maintenance.
Napoleon air conditioners all have service valves and refrigerant connections on the outside so that they're more accessible during maintenance and installation, and the electrical connections can all be accessed through a single panel.
KeepRite air conditioners have a special grille that makes it easy to clean the coil and a panel that provides access to all controls during maintenance and installation.
Goodman air conditioners come fully charged with refrigerant, have large screw lugs for fast and accurate wiring, have simplified communication connections, and have a terminal strip that's colour coded for faster installation.
Amana air conditioners have easy-access gauge ports and controls that can be accessed from a single panel, and they can be accessed from the top or side during maintenance.
Rheem's PlusOne Expanded Valve Space ensures easy access for repairs by increasing the amount of work area around the unit.
Rheem and Ruud's PlusOne Triple Service Access feature gives technicians easy access to the internal components, making it faster and easier to clean, repair, and reassemble the unit.
Ruud's QR Code system allows HVAC professionals to scan the code for instant access to important information about the unit.
Self-Diagnostics and System Monitoring
Self-monitoring and diagnostics are helpful for maintenance and faster service calls, but they can also facilitate DIY troubleshooting and minor repairs.
More than that, these technologies can improve the performance of your cooling system by ensuring it's always operating at peak efficiency. Plus, they can help to extend the life of your air conditioner by ensuring repairs are accurate.
These are some of the self-diagnostic technologies on the market:
Goodman's ComfortAlert Diagnostics technology makes troubleshooting and repairs faster by keeping an eye on issues as they arise.
Amana uses Copeland CoreSense Diagnostics from Emerson. This system continuously monitors the unit for problems, provides guidance for troubleshooting and diagnosing issues, gives tips about potential repair solutions, and will automatically shut down the system if it detects problems that could lead to compressor damage.
Daikin also uses Copeland CoreSense Diagnostics to make troubleshooting, maintenance, and repairs faster, easier, and more precise.
Coleman's Charge View is a monitoring system that gives instant updates about the unit's condition for diagnostic and troubleshooting purposes.
Select Bryant air conditioners have Bluetooth connectivity so you can keep an eye on the system settings and performance.
Smart Thermostat Compatibility and Remote Operation
Smart thermostats don't just make programming your air conditioner a breeze: they can also reduce energy use, save you money, give you remote access to the settings for all your HVAC systems, and give you access to cool features.
Many of the newer air conditioners coming out these days are smart thermostat compatible, and a lot of HVAC manufacturers have their own proprietary models available. However, it's most often the top-tier units only that are compatible with these devices.
Here's a list of the proprietary smart thermostats that give you remote access to your air conditioner:
Select Luxaire and York air conditioners can be paired with the Hx3 Communicating Zoning System, which allows you to program up to eight zones, has voice control through Amazon Alexa, and is compatible with the Apple Watch.
Carrier's Infinity System Control lets you set and change air conditioner settings from your mobile device. It's also compatible with Amazon Alexa, and you can use it to fine-tune temperature, humidity, and ventilation settings.
Armstrong's Comfort Sync Thermostat gives you remote access to your air conditioner, allowing you to program and change the temperature, keep an eye on internal parts, and get alerts about required maintenance and repairs.
Bryant has the Evolution Connex Control smart thermostat with Wi-Fi connectivity. It has a built-in occupancy sensor and will automatically adjust settings based on whether you're home, it can be controlled with Alexa, and it has a bunch of great features like dirty filter reminders.
ComfortMaker, Heil, Keeprite, and Tempstar have the Ion System Control, a smart thermostat that can provide real-time energy use data, remote system access, dual fuel management, zone control, and more.
Trane's ComfortLink II smart thermostat lets you program multiple temperature schedules throughout the day, provides advanced diagnostics, and gives you remote access to temperature and humidity settings.
Lennox's iComfort smart thermostats have some really great features, but the premium model for their top-tier units has the most to offer. It is compatible with all the most popular virtual assistants, lets you customize the screen with personal photos, monitors the system and sends automatic alerts to you and your HVAC dealer, has geofencing capabilities, and more.
Rheem and Ruud have the EcoNet smart thermostat, which allows you to program temperature schedules for seven days, provides local weather forecasts, has a one-touch away mode, and lets you set a different schedule for when you're on vacation.
Amana's ComfortNet is a communicating smart thermostat that has remote access with an internet connection, comfort programming, service reminders, and more. Plus, it's compatible with Goodman and Daikin products as well.
Daikin's One+ is another communicating smart thermostat, and it lets you monitor air quality, put the system in an away mode to conserve energy, set different temperatures for different times of day, and more.
American Standard's AccuLink smart thermostats can give you maintenance reminders, provide weather forecasts, have zoning capabilities, and have built-in humidity sensors.
Indoor Air Quality Improvement
Something that people don't always think about is the fact that the air you breathe in your house in summer goes through your cooling system, so you can actually eliminate contaminants and improve indoor air quality with the right HVAC technology, like these ones:
Armstrong's Microban Protection improves air quality by preventing mold and bacteria from growing in the air conditioner's drain pan. Armstrong is one of the only brands to have an air purification device built right into their air conditioners.
Trane's CleanEffects is a whole-home air filtration system that's great for families dealing with allergies and asthma. This filter is capable of eliminating up to 99.98 percent of contaminants from the air, and that includes allergens, dust, dander, pollutants, and more.
Bryant's Evolution air purifier kills up to 99 percent of the airborne pathogens that are caught by the filter, helping to prevent the spread of pathogens in your home.
Napoleon's HomeShield air purifier uses the power of UV light to kill mold, viruses, bacteria, and other pathogens in your HVAC system, thereby preventing them from circulating around the house and making people sick.
Carrier's Infinity air purifiers are electronic air cleaners that use an electrical charge to trap and kill pathogens and remove contaminants like dust and pollen from the air.
Most HVAC manufacturers make separate indoor air quality devices like media filters, electronic air cleaners, UV lamps, and air purifiers. Here are some of the other brands that make IAQ devices: Lennox, KeepRite, Goodman, and Daikin.
Green and Efficiency Features
There are lots of reasons to be concerned about the environmental impact of our choices at home, and that includes your cooling system. It's obviously better for the planet to choose green products, but more than that, environmentally conscious choices often mean lower energy bills too.
More efficient air conditioners use less energy, and that means they cost less to run as well. Here are some of the best features that can improve efficiency and help reduce your impact on the planet:
Armstrong's MHT Technology improves refrigerant flow and heat transfer for a more efficient cooling system.
Amana and Goodman both have ComfortBridge Technology that gathers and monitors data to reduce energy use and improve efficiency while also maximizing indoor comfort.
Some of Lennox's air conditioners are ready to be integrated with a solar array so that they can be powered with energy from the sun.
Microchannel coils: York, Coleman, Luxaire, and Napoleon use microchannel coil technology that reduces the amount of refrigerant required by the air conditioner and makes the units smaller.
Inverters: Another important efficiency feature that a number of brands have adopted is inverter technology. An inverter gets paired with the variable-speed compressor so the system can make minute adjustments to both the compressor and fan speed, and this produces the most consistent cooling power while also reducing energy use. Brands that have adopted inverter technology include:

Amana
Daikin
KeepRite
Goodman
Lennox
Carrier
Environmentally friendly refrigerant: Some air conditioner brands like to advertise that they use a chlorine-free R-410A refrigerant that doesn't deplete the ozone layer. While this is true, it's important to note that all new air conditioners use this type of refrigerant because R-22 refrigerants were banned.
Technologies that Improve Indoor Comfort
Standard air conditioners keep your home comfortable by removing heat from the house and keeping the indoor temperature cooler than outside. Beyond that, many modern air conditioners have additional features and new technologies that improve their ability to maintain the perfect indoor environment, no matter what your comfort preferences are.
This is a list of some of the best new air conditioner technologies that are designed to help your cooling system perform at its best:
Trane's ComfortLink II communicating air conditioners have a special control board that monitors the temperature and humidity levels in your home and makes automatic adjustments to maximize your comfort.
American Standard's AccuComfort technology and Trane's TruComfort technology enable the air conditioner to make the smallest and most miniscule adjustments to the unit's operating speed to improve efficiency and get precise indoor temperature control. It should be noted that while these two brands have given this feature a name, all variable-speed compressors do this.
Comfortmaker, Heil, KeepRite, and Tempstar advertise SmartSense Technology, which also refers to the variable-speed compressor's ability to make minute adjustments to the cooling output.
Coleman's Climate Connect, Luxaire's Climate Sync, and York's ClimaTrak enable an HVAC technician to set your air conditioner to one of several climate settings during installation so that your air conditioner performs ideally for your climate.
American Standard's AccuLink Communicating System is a communicating technology that links the components of your cooling system and enables them to communicate with each other to deliver consistent temperatures all summer long.
Goodman and Amana's ComfortBridge Technology is a communicating tech that monitors the system from within and enables precise adjustments to maximize comfort and minimize energy use.
Carrier's Greenspeed Intelligence is a feature that promises advanced performance and optimal comfort, and you get access to it when you pair their variable-speed air conditioner with the Infinity System Control smart thermostat.
Advanced Compressor/Coil Technology and Designs
One of the ways that technology is improving air conditioners is by enabling manufacturers to build compressors and coils that are more efficient, more durable, and that have improved heat transfer. Here are the best air conditioners in Canada with special compressor and coil designs:
Napoleon, along with York, Coleman, and Luxaire, all use microchannel coil technology, which refers to a special coil design that reduces air conditioner size, reduces refrigerant use, makes maintenance easier, and increases longevity.
Ruud, Rheem, and Goodman all use Copeland scroll compressors from Emerson that increase both reliability and efficiency by eliminating the number of moving parts inside the compressor.
American Standard's Spine Fin Coil improves heat transfer and cooling output, and it's also more corrosion-resistant than standard coils.
Lennox's Quantum Coil is a proprietary coil that uses a special aluminum alloy to produce a coil that's resistant to rust, corrosion, and moisture.
Armstrong's MHT Technology refers to a special coil design that increases refrigerant flow, heat transfer, and efficiency by maximizing surface contact between the air and the coil.
Trane's Spine Fin Coil is an all-aluminum coil that has been designed to maximize surface contact between the air and the metal in order to increase efficiency and heat transfer.
Trane's Climatuff Compressor is a proprietary compressor design that's as reliable and efficient as the Copeland scroll compressor, which is one of the most popular compressors on the market.
Design Features to Increase Longevity
We've already talked about air conditioner prices, so you know that a new cooling system is an investment. And like with any investment, you want to make sure you're getting the most bang for your buck, and that means an air conditioner that will perform reliably through many summers.
Modern air conditioners can be expected to last between 10 and 15 years, but it's possible to get even more life out of your unit. These are the brands who make the best air conditioners with added durability and protective features:
| Brand | Feature/Technology | Effect |
| --- | --- | --- |
| Napoleon | Quality Filter Drier | Eliminates moisture, acid, dirt, and other debris from your air conditioning system, thereby extending the life of the unit and preventing compressor damage and refrigerant leaks |
| Trane | Spine Fin Coil | Resists corrosion, increases airflow, improves reliability, and prevents leaks |
| Trane | Climatuff Compressor | Increases durability and efficiency, and reduces noise |
| Ruud | Composite Base Pan | Sound-reduction, corrosion-resistance, and increased lifespan |
| American Standard | SermaGuard Rust-Resistant Screws | Corrosion-resistance thanks to the zinc-coating |
| Bryant | DuraGuard Plus Protection System | Weather-resistant finish that protects your air conditioner from the elements |
| Carrier | WeatherArmor Ultra Protection | Rust and corrosion protection thanks to the special finish, galvanized steel cabinet, and louvred coil guard |
| Payne | Protective Tight Wire Grille Panels | Increases longevity and makes for easier maintenance |
| Armstrong | Omniguard Total Corrosion Protection Technology | Corrosion-resistance and increased longevity |
| Lennox | PermaGuard | A heavy-gauge galvanized steel cabinet, louvred coil guard, baked-on powder finish, and zinc-coated steel base |
| Goodman and Daikin | Filter drier | Removes moisture from the system and prevents compressor damage and leaks |
Get Quotes
How soon are you looking to buy?*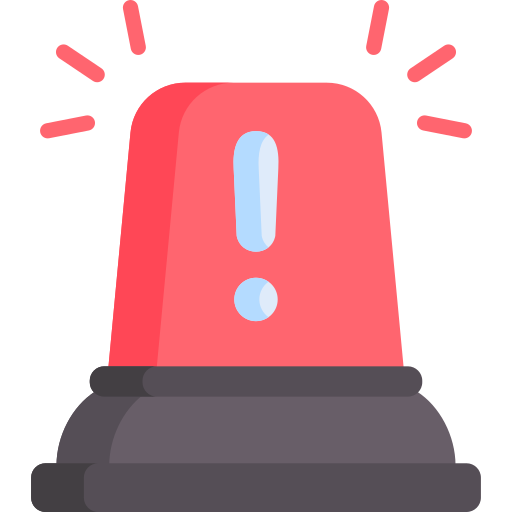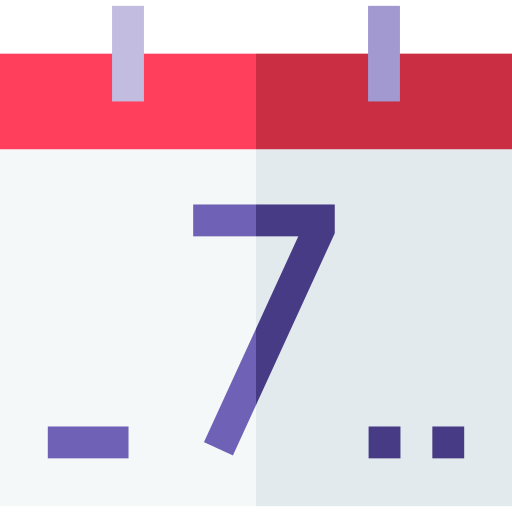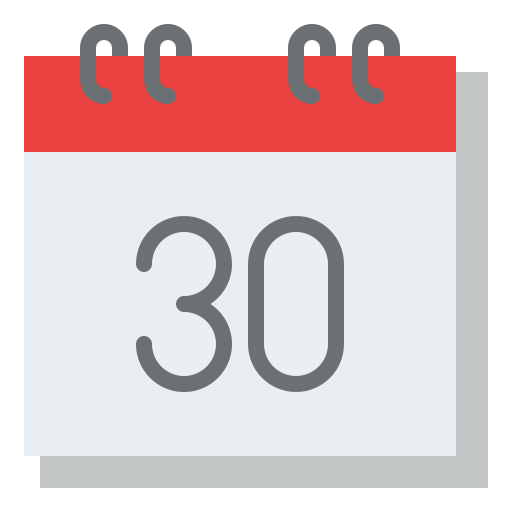 Quietest Air Conditioners – Quiet Operation Features
Check out our full guide and ranking of the Quietest Central Air Conditioners
Have you ever found yourself sitting outside on a warm, quiet, relaxing summer afternoon only to be interrupted by the rattle and hum of an air conditioner kicking on?
Anybody who has ever experienced the unpleasantness of a loud air conditioner knows how important noise-reducing features can be.
While air conditioners with variable-speed compressors are naturally the quietest ones available, plenty of brands also have additional features to reduce noise.
While no air conditioner is silent, the best air conditioners to buy if you want the quietest performance are:
| Brand and Model | Decibel Rating | Special Features |
| --- | --- | --- |
| Carrier Infinity 26 24VNA6 | As low as 51 | Silencer System II: a special fan blade and motor design, compressor plate, and special top that muffles noise |
| York Affinity YXV, Coleman AC21, and Luxaire AL21 | As low as 53 | Compressor cloak, composite base pan, and swept-wing fan blade design |
| Trane XV20i TruComfort | As low as 55 | Blade-down fan design, Climatuff Compressor, and compressor sound insulator |
| Lennox SL28XCV | As low as 56 | SilentComfort: vibration-resistant components, a specially shaped fan blade, and thick insulation |
| KeepRite CVA9, Comfortmaker CVA9, Heil HVA9, and Tempstar TVA9 | As low as 56 | Compressor blanket, aerodynamic fan, and soft mounts for the compressor |
| GVXC20 | As low as 57 | High-density foam sound control blanket |
| Daikin Fit and DX20VC | As low as 57 | High-density foam compressor sound blanket and sound-control top |
| AVXC20 | As low as 57 | High-density foam compressor sound blanket and sound-control top |
| American Standard Platinum 18 | As low as 54 | Compressor sound insulator |
The Best Air Conditioner Brands with Special Apps
These days, you can pretty well say "there's an app for that" regardless of what topic you're discussing, and that even applies to HVAC equipment.
Several brands have developed their own apps, and while most of them are smart thermostat apps that allow you to control your system settings remotely, some have more unique purposes.
Here's a breakdown of some of the best A/C brands that have developed apps:
Daikin's Comfort Control App lets you access their One+ smart thermostat
York's Hx Thermost App is used to control their Hx smart thermostats
Amana and Goodman have the CoolCloud HVAC app that enables contractors to access the air conditioner's control board wirelessly to see diagnostics and repair histories
Rheem and Ruud have the EcoNet app, which is a smart thermostat app
American Standard Home is an app that gives you remote access to their AccuLink smart thermostats
Bryant Home is an app that can be used to control their Evolution Connex Control smart thermostat
Lennox has the iComfort app to control their iComfort smart thermostats
Carrier Home is what you can use to control a Carrier Infinity air conditioner and smart thermostat
Trane's Home app is for homeowners to control a smart thermostat, but they also have the Trane Diagnostics app for HVAC dealers and technicians
Getting the Most from Your Air Conditioner
We've been talking a lot about the best air conditioners to buy in 2023, but it's important to mention something else: no matter what air conditioner you end up buying, it can be the best one for your home as long as it's sized properly, installed professionally, and maintained well.
Sizing is crucial for an air conditioner because too big or too small can spell disaster in terms of high humidity, temperature inconsistency, frequent break-downs, and a shorter lifespan. Among other things, installation by a professional HVAC technician will ensure you get an air conditioner that's the right size for your space.
Similarly, regular maintenance will keep your air conditioner clean, in good repair, and working optimally and efficiently for as long as possible. Plus, it will prevent minor issues from becoming major problems that could cost much more to repair than you'd spend on annual service. Finally, maintenance will ensure that you don't find yourself without a working air conditioner on those hot and humid days that sneak up on us in Canada.
FAQ
What's the best air conditioner brand on the market?
It's easy to get caught up in brand names when you're looking at air conditioners, but the truth is that the vast majority of the brands on the market in Canada are made by just a handful of manufacturers. The brands we've talked about today are some of the most popular in the country, but things like efficiency, durability, warranty, features, and value are all more important than the name on the unit.
Are any air conditioners made in Canada?
Almost none of the major air conditioner brands sold in Canada are actually made by a Canadian company or manufacturer locally, with the exception of Napoleon
How often should I have my air conditioner serviced?
You should have your air conditioner inspected and serviced annually by a professional HVAC technician. Annual maintenance can include cleaning components, tightening parts, recharging the refrigerant, and more, and it will keep your air conditioner performing optimally and efficiently for many years.
What is compressor speed?
Air conditioners are available with single-stage, two-stage, and variable speed compressors. A single-speed compressor has only On and Off settings, so it's always running at one constant speed or not at all. Two-stage compressors have two speeds, meaning they can operate at a lower or higher setting when they're running. These are quieter, more efficient, and better at keeping temperatures even. Variable-speed compressors have many speeds and can make incremental adjustments to the speed to increase efficiency, reduce noise, and keep every corner of your house at the same temperature all the time.
What's an ECM motor?
ECM stands for electronically commutated motor. The main benefit of an ECM motor is that it varies the fan speed using electronic controls, so it's quieter and more efficient than a single-speed motor.
Get Quotes
How soon are you looking to buy?*