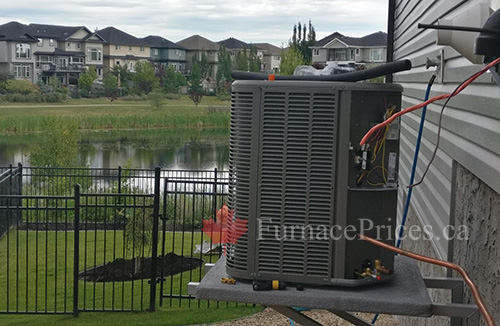 How much does it cost to install a new central air conditioner or replace your old air conditioning unit in Canada in 2023?
We've analyzed recent data from hundreds of homeowners across Canada, and the average cost of a new central A/C is about $4,475, including installation.
Keep in mind that this is a general average, and many factors can impact what you will pay, including:
Are you replacing an old unit or installing a new one? Adding an air conditioner to a home may require additional labour and parts compared to simply replacing an existing model.
The brand you choose. Some brands are more expensive than others.
The model & efficiency rating. Each brand has a range of models offereing different performance and features.
The size and tonnage/cooling capacity required. Based on your home size and other factors.
Where you live. Prices vary somewhat by region.
Factors relating to the installation. Every home is different so an in-home estimate is necessary to provide an accurate quote.
Additional upgrades required. e.g. electrical panel needs to be upgraded or the unit is being relocated.
The local contractor you buy from. Each company may have slightly different costs, and the cheapest one is not automatically the best choice.
Whether the air conditioner is eligible for rebates. See below for details on government rebates.
Current deals and promotions. Everybody likes a deal, take advantage of local promotions.
Paying upfront versus financing. Although interest rates have increased, sometimes financing is a worthwhile consideration.
In general, a new air conditioner in Canada typically costs between $4,000 and $7,500+ on average, including installation. Of course this is just a general estimate, and the best way to get accurate prices to compare free quotes from local professionals.
(Or try our free AC cost calculator a bit futher down on this page.)

Higher than average
Slightly above-average price range, which may be due to factors like a more complicated installation, or purchasing a top-of-the-line unit or premium brand.
$7500+

Typical price range
: $4000 – $7500+
The average price range for a typical high-efficiency unit with a typical installation from an established, fully licensed & insured local HVAC contractor. Prices will vary within this range based on installation factors, brand & model, unit size/BTU output & efficiency, among other things.
$4000

Lower than average
Below-market pricing; be careful if the price is exceptionally low. The lower the price is below average, the higher likelihood that you may receive a more hastily done installation, low-end or used components, limited labour warranty coverage & ongoing support, or the company may be less established or lacking in insurance and/or licensing & certification.
---
Get Quotes
How soon are you looking to buy?*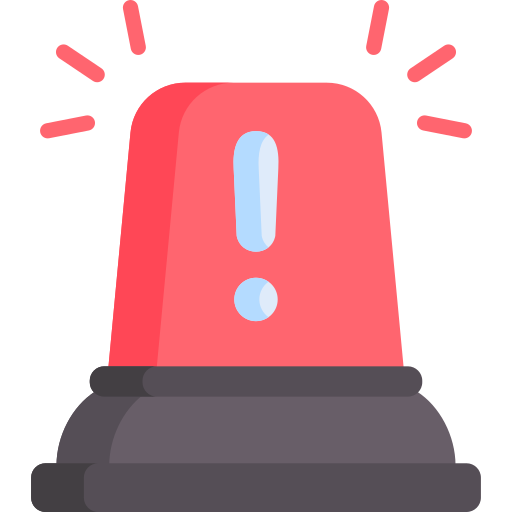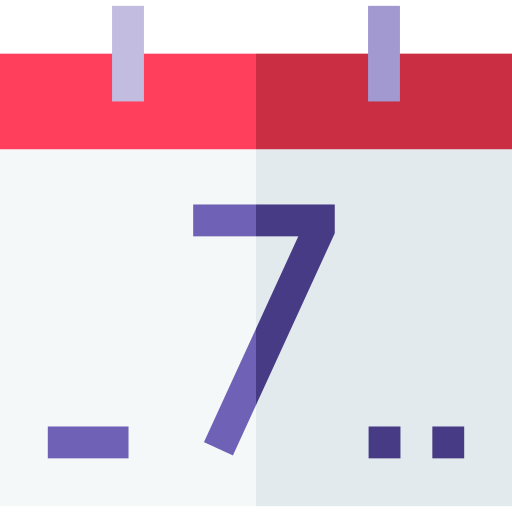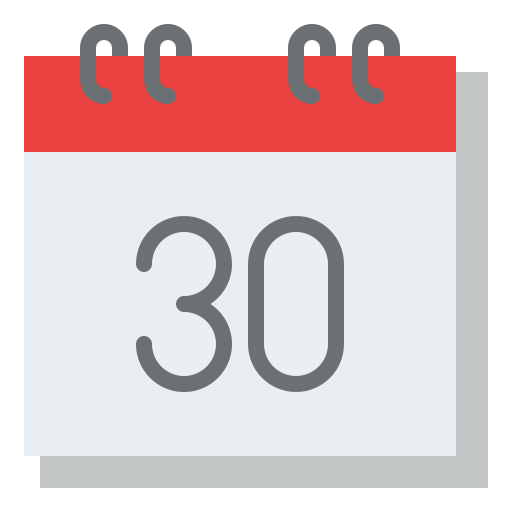 A/C COST CALCULATOR
Try our Air Conditioner Cost Calculator (~1 minute) to get a quick price estimate on adding or upgrading a central air conditioning system!
---
Related Resources
Central Air Conditioner Buyer Guide – Everything you should know before buying a new air conditioner or replacing your old unit.
Best Central Air Conditioners – Our comparison of the top central air conditioner brands and models, and factors to consider when choosing the right A/C for your home.
Air Conditioner Reviews – Browse and compare hundreds of air conditioner models.
---
Factors Affecting Air Conditioner Unit Prices
The biggest differences between lower end and more affordable models vs. higher end models are:
Unit efficiency rating (SEER/SEER2) – Entry-level models will tend to be 13 or 14 SEER, mid-range models will likely be around 15 – 18 SEER, and higher end models are generally 18 SEER or above.
Model type: from basic single-stage to dual stage or variable-speed – Single-stage models operate at one output level, dual-stage models have a Low and High mode, whereas variable-speed models can scale their cooling output more precisely, making them the most efficient and best at maintaining consistent indoor temperatures.
ENERGY STAR certification – ENERGY STAR certified models are pretty common, though some of the lowest end and least efficient units may not qualify.
Warranty coverage – The top of the line models tend to have the best warranty coverage, often including extensive coverage of at least 10 or 20 years or even lifetime guarantee on major components like the compressor. Some brands also include a unit-replacement guarantee if a major component fails.
Features & technology – Higher end models may have some additional tech like extra noise dampening technology, self-diagnostics, more durable materials, and so on.
Note that the highest-end central air conditioning systems aren't often sold in Canada, as they are extremely powerful units meant for hot climates like the southern United States. So while A/C models may go up to 26 SEER for instance, those generally aren't available (or worth the much higher cost) in Canada
Air Conditioner Types – Central vs. Ductless A/C Prices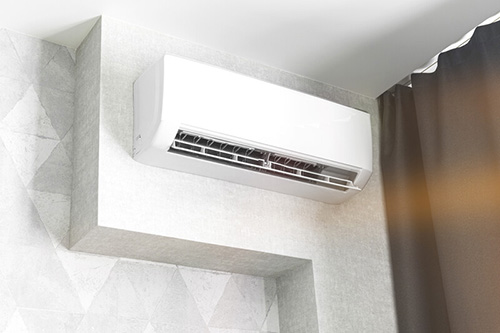 Ductless mini-split air conditioners function similarly to central air conditioners but are meant for homes without ductwork and forced-air heating. Instead they have indoor units or 'heads' which vent the air directly into the room or space being cooled.
The cost of a ductless mini-split air conditioner is comparable to a central air conditioner, usually in the $4,500 – $8,500+ range, including installation.
Many ductless systems can also function as heat pumps, meaning they can be run in reverse during colder months of the year to heat the home.
That being said, beyond the type of air conditioner, many factors also affect the final price, including the brand & model, size of the unit, number of indoor heads required, and whether it is also a cold-weather rated unit.
Air Conditioner Prices – Brand Comparison
Like cars or clothing, some brands just cost more than others. The more expensive brands aren't necessarily always better: sometimes they just spend more on marketing and position themselves as more "high-end" products.
In addition to overall price differences between brands, each brand also carries a range of air conditioner models from entry-level, midrange, to top-of-the-line units.
Central Air Conditioner Prices by Brand Chart
| Brand | Price Range* |
| --- | --- |
| Goodman | $3,000 – $5,500+ |
| Keeprite | $3,000 – $5,500+ |
| York | $3,000 – $5,500+ |
| Armstrong | $3,000 – $5,500+ |
| Comfortmaker | $3,000 – $5,500+ |
| Payne | $3,000 – $5,500+ |
| Tempstar | $3,000 – $5,500+ |
| Amana | $3,250 – $6,000+ |
| Daikin | $3,250 – $6,000+ |
| Napoleon | $3,250 – $6,000+ |
| Coleman | $3,250 – $6,000+ |
| Luxaire | $3,250 – $6,000+ |
| Heil | $3,250 – $6,000+ |
| Lennox | $3,500 – $7,500+ |
| Carrier | $3,500 – $7,500+ |
| Trane | $3,500 – $7,500+ |
| American Standard | $3,500 – $7,500+ |
| Ruud | $3,500 – $7,500+ |
| Rheem | $3,500 – $7,500+ |
| Bryant | $3,500 – $7,500+ |
Air Conditioner Prices by Efficiency Rating (SEER)
While the brand you choose can certainly have an impact on the price you pay, ultimately, most central air conditioners are priced based on the efficiency rating.
This chart provides a general estimated price range (including installation) based on efficiency rating, and is meant more for comparative purposes. Several other things like the size/BTU of a unit, and factors relating to your particular installation will also impact the price.
| A/C Efficiency Rating (SEER) | Average Price Range (Installed) |
| --- | --- |
| 13 - 15 SEER | $3,750 - $6,000+ |
| 16 - 17 SEER | $4,500 - $7,000+ |
| 18 SEER and up | $5,500 - $8,000+ |
Air Conditioner Prices by Unit Size & Ton
Another factor that will impact the price of an air conditioner is its size, aka its cooling capacity. Air conditioner size is based on how much heat the unit can remove from a space in one hour. Size can be measured in tons or British thermal units (BTUs), with one ton being equal to 12,000 BTUs.
It's important to size your air conditioner properly so that it will cool your space efficiently and effectively. Beyond that, getting the right size is also important for the lifespan of the unit and controlling humidity levels in your home.
An A/C unit that is too small may struggle to adequately cool your entire home, especially on the hottest days, leading to additional wear on the unit. And an over-sized unit may frequently cycle on and off leading to less consistent temperatures and also additional wear on the unit.
Sizing is based in part on square footage, or the size of the space you need to cool as well as the layout of your home, whether it's a bungalow, 2-storey semi-detached or a 2 or 3-storey detached home for example.
But there are a number of other factors that have to be considered as well, including the height of the ceilings, how much sun/shade the building gets, and how well insulated the space is. You can learn more about sizing an air conditioner in the sizing section of our central air conditioner buyer guide.
And here's why air conditioner size matters in a discussion about costs: the larger the air conditioner, the more expensive it will be.
The following chart gives general estimates regarding the relationship between A/C size and cost. But you have to remember that all the other factors we discuss here today, like brand, model, and installation, will also affect the final price.
Furthermore, if you live in a larger and more expensive home in a wealthier neighborhood, you can expect to pay slightly more for a new air conditioning system, just like with any other contracting job.
This chart shows the minimum average estimated price (including installation), indicating that a larger unit's starting price range is likely to be higher. Note that it assumes a similar model, efficiency rating (SEER), and installation in each case, as it is meant only for general comparative purposes and in reality many factors will impact the actual price you might pay.
| Tonnes | Minimum Average Price |
| --- | --- |
| 1.5 Ton | $3,750 - $4,750+ |
| 2 Ton | $4,000 - $5,000+ |
| 2.5 Ton | $4,250 - $5,500+ |
| 3 Ton | $4,500 - $6,000+ |
| 3.5 Ton | $4,750 - $6,500+ |
| 4 Ton | $5,000 - $7,500+ |
| 5 Ton | $6,000 - $8,500+ |
Air Conditioner Prices by City & Region
Where you live can impact the cost of a new air conditioner for several reasons, and the main thing to look at is rural versus urban.
In rural areas, there usually aren't as many HVAC contractors operating, and that means costs can be higher because there's less competition. By contrast, in suburban and urban areas, there are typically more contractors operating and competing for business, and this can drive down prices.
Furthermore, people in rural areas often have to travel long distances for goods and services, and that means an HVAC contractor is likely going to charge more. Not only do they have to use more fuel to get from their office to your home, but they also have to travel farther for supplies and materials, and the extra time and money gets passed on to the customer.
On the other hand, supplies and materials are generally closer and more accessible in suburban/urban areas.
There are other factors that come into play as well, such as whether you live in a wealthy area or a less affluent neighbourhood.
How the Contractor You Buy from Can Impact Prices
Each HVAC company is its own entity, and each one will charge different prices for various services. Their prices depend on many things, including their overhead and the level of service they provide. We'll talk more about that later.
Going for the best price isn't always the best move. You may find some particularly cheap deals advertised on classified sites, for example, especially in metropolitan areas like the Greater Toronto Area.
However, you often get what you pay for. The trade-offs with an inexpensive company could include:
Poor workmanship
Lack of experience and training
No additional warranty coverage or the manufacturer warranty being voided/not honoured
Not having access to the same level of service
The company not being established and reliable
Getting a refurbished unit instead of a new one
We regularly receive calls for help from consumers in these situations. For these reasons, we generally advise caution with companies that offer rates that seem too good to be true.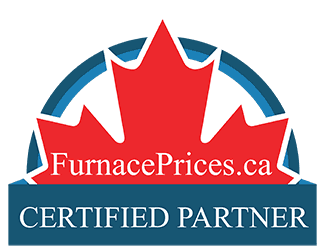 Your best bet to get a good price and good value is to work only with established and reputable distributors. Our partner contractors have been thoroughly assessed and have proven themselves to be reliable and trustworthy companies with the right training and qualifications.
See our Certification page for more info on criteria to look for when choosing a contractor.
Get Quotes
How soon are you looking to buy?*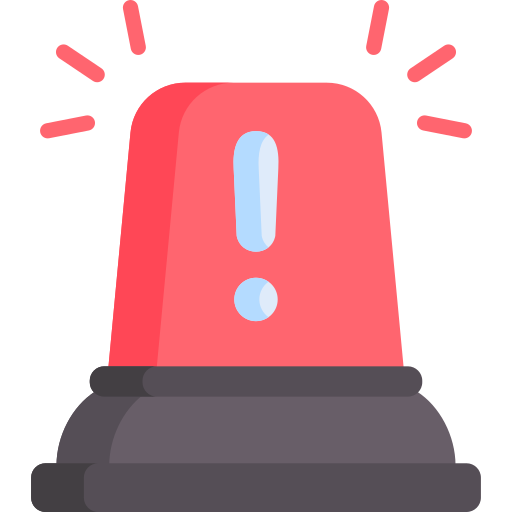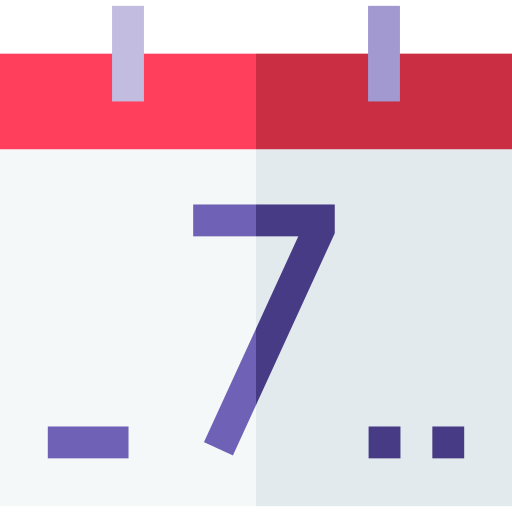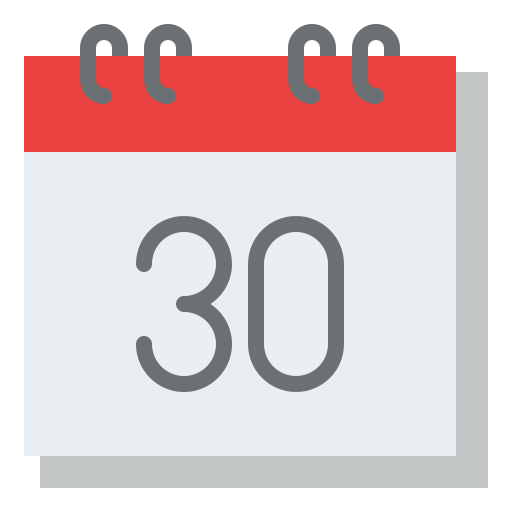 Central Air Conditioner Rebates and Promotions
Air conditioner rebates are regularly offered through a number of sources, including the federal, provincial, and local municipal governments, utility companies, and HVAC manufacturers and distributors.
Some of them can take a huge chunk off the purchase price of your air conditioner. But you have to be sure to look before you buy because you typically have to qualify for the rebate first.
Most rebates are for high-efficiency or even ENERGY STAR® certified models. These vary by region and may change at any time, but more information is available about government rebates and local contractor deals & promotions on our site.
However government rebates for air conditioning systems have become less common, being phased out in favour of rebates on heat pump systems which can both cool and heat homes. These are more energy-efficient and environmentally friendly than fossil-fuel burning heating systems.
If you're looking at buying a new air conditioner, consider a heat pump instead and you may qualify for several thousand dollars in rebates!
Financing Options for Central Air Conditioners in Canada
Many reputable HVAC distributors offer financing plans to suit different people, and you can often choose to repay over the course of one to 15 years.
Of course as interest rates have gone up recently, financing your air conditioner is likely to be more expensive.
However financing can help you get a better-quality, higher-efficiency air conditioner without having to spend several thousand dollars upfront.
FACTORS THAT IMPACT AIR CONDITIONER INSTALLATION PRICES
We mentioned already that the cost of a new air conditioner can range from $4,000 and $7,500+. However, the units alone typically only cost somewhere between $1,300 and $5,500. Then the final cost will factor in the installation, labour, materials, and contractor overhead costs.
Installation and Materials
For starters, the installation itself—which includes labour and materials—typically costs between $750 and $1,500.
There's obviously a big difference between the most affordable and most expensive installation estimates. That's because a lot of factors go into the cost. For example:
How many technicians/assistants/apprentices are required for the job?
Do you live in a rural area that's not close to the HVAC company and not close to materials/supplies?
Do you live in a large city with lots of resources and lots of competition to drive down prices?
Are there any factors complicating the installation process, like needing to install new infrastructure?
Is the HVAC company sending a trained, licensed, and insured technician to do the installation?
Does your home require any safety upgrades before the new A/C can be put in?
Is the unit being installed in an awkward location or somewhere easily accessible?
Are you upgrading an old air conditioner or installing the first one ever (which could require additional labour)
Does the HVAC company you bought the air conditioner from have more overhead than their competitors?
Contractor Overhead
HVAC companies have a lot of annual costs to cover, such as vehicles, rent, training, staff salaries, insurance, licenses, advertising, and professional fees. These can total thousands or tens of thousands of dollars each year.
There are a few reasons why it might be worth your while to go with a more expensive HVAC company. More overhead can mean more resources, and that can mean the company has:
More support staff
Better customer service
Faster response times
More availability
Better training practices for their technicians
More insurance
A wider array of services (like sales and installation, plus maintenance plans, emergency services, financing, and more)
A larger service area
Labour warranties
We recommend getting quotes from at least three different HVAC companies to get the best price and the best value. Remember: cheaper isn't necessarily better.
Has the cost of air conditioners increased?
If you've been keeping an eye on air conditioner prices over the past few years, then you may have noticed that the cost to buy a new system has increased quite a bit recently.
There are a number of reasons for the increase, and they're the same reasons that costs have gone up for things like food, homes, fuel, utilities, and other consumer goods.
One of the main factors is the COVID-19 pandemic. It created labour shortages, delayed manufacturing, and disrupted the supply chain. At the same time, demand for a lot of consumer goods increased during the pandemic.
Moreover, a lot of people took advantage of the spare time they had during the lockdowns to dive head-first into home renovation projects, buy a new home, or move house. A lot of people, therefore, also wanted to upgrade their HVAC systems.
The increasing demand for goods coupled with the labour shortages and manufacturing/supply chain issues resulted in prices going up for manufacturers and consumers, and now you can expect to pay more for just about everything, including air conditioners.
Another consequence of this inflation is that prices have risen for contractors as well, so they also have to charge more for goods and services (like installation) just to cover their own costs.
With rising interest rates in 2022 and 2023, the housing market has cooled somewhat which may relieve some of the demand pressure that led to price increases.
ANNUAL COSTS TO OWN/OPERATE A CENTRAL AIR CONDITIONER IN CANADA
There are two main things that will impact what you have to pay for ongoing air conditioner costs after you buy: maintenance and electricity.
How much you end up paying each year will depend on electricity costs where you live, whether your air conditioner needs any repairs from year to year, the HVAC company you use for maintenance, and more.
Most Canadians can expect to spend $300 – $1,000+ per year to operate a central air conditioner, including maintenance and electricity.
Annual maintenance might typically cost $100 to $250 for an inspection and tune-up.
While a tune-up may not always be necessary, many manufacturer warranties and HVAC dealer labour warranties require you to have your system serviced annually to maintain coverage. Beyond that, it's also just a good idea to have your A/C serviced every year to keep it running optimally and efficiently for as long as possible.
As for electricity costs, the average monthly cost to run a central air conditioner in most parts of Canada is likely between $50 – $250+/month. The actual monthly cost for you will depend on things like:
Electricity rates where you live
Whether you use the A/C most during peak hours (more expensive) or off-peak hours (cheaper rates)
Size of your home – larger homes will require a larger unit that uses more power
How much you use your air conditioner – some people cool their houses 24/7, but you can save money by using the A/C only at certain times of day or on the hottest days
How low the thermostat is set – the lower the temperature setting the colder your house will be and the more it will cost to run the air conditioner
How well insulated the home is – well-insulated homes keep cool air in and keep warm air out—and make sure to keep all windows and doors closed as well!
Weather & climate – if you live in an area with hotter summers, then you'll probably use your air conditioner more than if you lived in a milder climate
Efficiency of your unit – an air conditioner with a higher SEER (around 18) will be more efficient and cheaper to operate compared to one with a lower SEER (such as 13–14)
Shade & other factors – things like the number of trees and amount of shade around your home can affect the internal temperature and how much you rely on your A/C
You can help offset electricity costs somewhat by choosing a high-efficiency ENERGY STAR model, upgrading to a smart thermostat, keeping up with annual maintenance, keeping your home a little warmer, and making sure your home is properly insulated.
Fill out our quick quote request form to receive free, no-obligation estimates from our Certified local contractors in your area.
Does AC price decrease in winter?
You may be able to find some AC deals during the winter, but these may be offered in conjunction with a new furnace for instance. While distributors might be looking to move excess stock at the end of the season, this won't necessarily lead to huge price savings overall as there are many other factors at play. Also the installation can be more difficult depending on the amount of snow on the ground.
Are AC prices going up?
There had been a surge of prices due to supply chain disruptions and a surge of demand during the Covid-19 pandemic, although this has stabilized for the most part. Some factors like overall inflation and labour shortages might keep prices somewhat higher in certain regions.
How much is a used air conditioner worth?
In most cases, not very much, especially given that they must be disposed of correctly due to the refrigerants and other materials an AC contains. Selling a used central air conditioner, even one that is only a few years old, may be difficult given that contractors are usually reluctant to install secondhand units that may have been damaged and won't be covered under warranty.
Is it cheaper to run a portable air conditioner or central air?
In most cases a window or portable air conditioner will be cheaper to operate due to the smaller space they are meant to cool and the lower BTU cooling output. A central air conditioner is the more efficient option for cooling an entire home however.
How many years should a central air conditioner last?
A new central air conditioner should last at least 10-15 years or longer, as long as it was correctly sized and installed, and is well-maintained.
What is the cheapest way to have AC?
The cheapest way to get an AC in terms of upfront costs is to use financing offered by local HVAC contractors if available. However financing and rent to own options usually cost more overall due to interest in fees. So the cheapest overall option is to pay in full for a good air conditioner from a reputable local company, after comparing a few estimates, and taking advantage of any deals or government rebates.
Get Quotes
How soon are you looking to buy?*