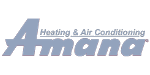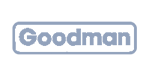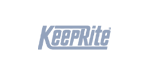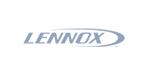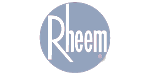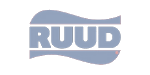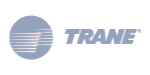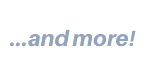 Canada's Most Trusted Source for Buying a New Furnace & Air Conditioner
We help Canadians get the best deals and buy the most reliable HVAC system for your home. Browse hundreds of honest and unbiased expert reviews, buying guides, price comparisons, and tools & calculators to help you buy a new high-efficiency furnace, air conditioner, ductless heat pump, boiler, and more!
We take the confusion out of buying a new furnace or air conditioner
or getting emergency service & repairs.
Own an HVAC company?
Find out how you can become one of our Certified contractors here.
Over
1 Million

Canadians
Rely on FurnacePrices.ca Every Year
For pricing, reviews, buyer guides, cost estimates and more
Our HVAC contractor partners have a 4.8+ average!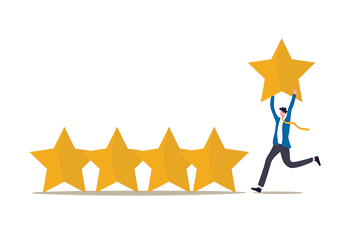 A smarter way to find Certified heating contractors near you.
How it Works
Step 1

Tell Us What You're Looking For
Answer a few quick questions to get your customized estimate.
Step 2

Get FREE No-obligation Quotes
Our Certified local heating contractors provide you with fair & transparent quotes.
Step 3

Buy With Confidence & Peace-of-Mind
Our partners have a proven track record, provide top-notch service & ongoing support.
Our goal is to help Canadians save money, shop with peace of mind, and make informed choices on new heating and cooling systems.
Over 1 Million Canadians per year come to FurnacePrices.ca for help & guidance on upgrading their heating & cooling system!

Furnaceprices.ca is an official participant of the ENERGY STAR® program administered by National Resources Canada

Canadians' Trusted Source for HVAC Information
Create a FREE FurnacePrices.ca Account and Get Access to Exclusive Benefits!
Our free FurnacePrices.ca membership includes many benefits to help you shop for and find the right furnace or A/C for your home, and help protect your investment after your purchase.
Features include:
Exclusive Buying Guides, including: Costly mistakes to avoid when upgrading your HVAC system, how to evaluate and choose a contractor, deciphering warranty fine print, and key post-purchase steps to take.
Searchable Database of Government HVAC Rebates: Find available rebates in your area, and where to apply!
Access Our Proprietary Furnace & A/C Grades: We developed our own custom algorithm to make comparing heating & air conditioning systems easier. We've assigned a Warranty Grade and Overall Grade to hundreds of models from the top 20 brands in Canada which weighs key factors like warranty coverage quality and other factors to assign a grade of B+, A-, and so on.
Secure Warranty Storage: Protect your investment by uploading your warranty certificate for easy access and safe keeping.
Recall Notifications & Maintenance Reminders: If the manufacturer of your furnace or A/C ever issues a recall for safety reasons, we'll notify you right away. Plus, get reminders for when it's time to have your unit serviced in order to keep your warranty coverage active.
---
What makes FurnacePrices.ca different?
We're focused exclusively on heating & air conditioning.
Unlike every other online service directory or home improvement site, we don't have hundreds of random categories. These "Do Everything" home improvement directories will help you find someone to fix your dishwasher, paint your shed, or mow your lawn… but generally have ZERO actual knowledge of or experience with heating & air conditioning. But if you want honest, in-depth advice on heating & cooling from experienced industry experts, on what to buy and who to buy it from, you're in the right place. Heating and air conditioning is what we know, and our team and partners have decades of experience in the HVAC industry. ASK YOURSELF:  Do you want a 'Jack of All Trades and Master of None?'
We're honest and impartial.
Unlike just about every other source of information, we built this site to help Canadian homeowners first and foremost. We don't have sales reps on staff, we don't sell heating & cooling systems ourselves, we don't take commissions, and we have no relationship with any manufacturers. We have a team of dedicated researchers, writers, and industry experts whose main focus is delivering honest and straightforward advice for ordinary Canadians. We provide fair and straightforward assessments of every major brand and model of furnace or air conditioner sold in Canada, as well as help getting fair quotes from trusted local suppliers. Every year we help guide hundreds of thousands of Canadians with what to buy and who to buy it from! With hundreds of helpful buyer guides, product evaluations and comparisons, videos, and more, FurnacePrices.ca is Canada's most trusted source of HVAC information for regular homeowners.
We keep our certified partners accountable.
Because we have a relatively smaller pool of partners that we curate and manage carefully (as opposed to hundreds of random companies like other sites), we closely monitor their performance and if there are issues, we will get involved on your behalf… thankfully this happens very rarely anyway because of our high standards and selectivity with our partners. Where else can you have independent experts working on your behalf directly with your HVAC contractor to negotiate for you? Because of these strong hands-on relationships with the owners and managers of our partner companies, we're able to ensure the job gets done right, and customers are always satisfied. And not just with the initial installation, but for years afterwards! And unlike any other directory or home improvement website, we actively follow up with customers, including routinely calling homeowners to get real feedback, from real people.
Get FREE Quotes
We help you compare prices including installation costs, top brands, features and more for a range of HVAC products, including natural gas and propane furnaces, heat pumps, central air conditioners, hot water heaters, boilers and others.
Frequently Asked Questions
Why should I use FurnacePrices.ca?
We're Canada's largest independent source of heating & air conditioning information and quotes. Unlike other websites and home improvement directories, we focus exclusively on the heating and air conditioning industry. Over the years we've built a network of trusted, established, and reliable local HVAC suppliers and contractors across Canada to provide the best service at fair prices.

Plus, because of our relationship with local providers, we're able to directly monitor their performance and help ensure homeowners have a great experience… and not just immediately after installation, but for years afterwards!

Learn more about our extensive Certification process for local HVAC companies here >>
What happens after I submit my online quote request?
Up to 2-3 or of our trusted local HVAC partners will contact you by your preferred method (phone, email) to discuss your needs, answer questions, and provide expert recommendations, and schedule a free in-home assessment as needed.
How many quotes will I get?
We typically provide between 1-3 quotes from established local companies; the exact number varies by region (we focus on quality over quantity).
How long will it take to get the quotes?
Our dedicated local partners will typically reach out to you promptly to help any way they can, day or night. If you submit a request during normal business hours (e.g. 9 AM – 9 PM) you will likely be contacted shortly, otherwise most likely the following day. However, for urgent requests, most of our partners are available virtually around the clock!
Certified Local HVAC Contractors
At FurnacePrices.ca, we only send you quotes from our Certified partners
Learn about our certification program and how we hold our local HVAC contractor partners to the highest quality standards.
We check over 15 different criteria!
Established Local Companies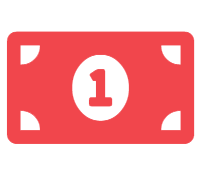 Certified to Offer Government Rebates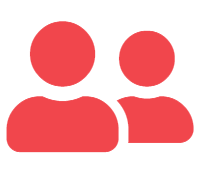 Experienced Staff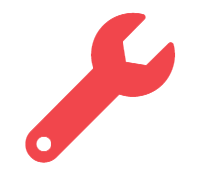 Excellent Warranty Guarantee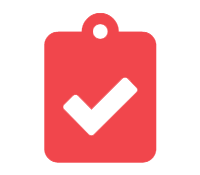 Fair & Transparent Quotes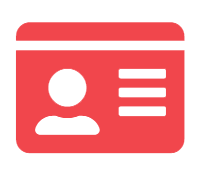 Verified Licenses & Insurance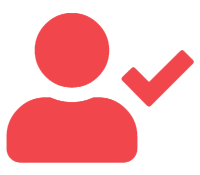 Good Track Record from Verified Customers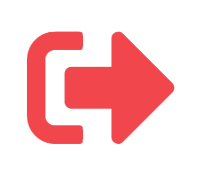 Emergency Service Availability
Top Guides & Resources
for Buying a New Furnace
Furnaces
Top Guides & Resources for Buying
a New Central Air Conditioning System
Air Conditioners
MUST-READ Articles
From the Founder of FurnacePrices.ca:
Local Heating & Cooling Deals & Discounts
Check out the latest heating & cooling system deals and promotions from our Certified local contractor partners. Save on new furnaces, boilers, central air conditioners, ductless heat pumps, servicing and tune-ups, and more!
Heating & Cooling Repairs & Maintenance
Get Emergency HVAC Repair Services from Certified Local Contractors >>
Furnace Repair Guide – Costs, Common Issues & Troubleshooting Tips
Includes links to individual furnace repair guides, error codes, and repair costs for every major manufacturer.
Air Conditioner Repair Guide – Costs, Troubleshooting Tips & FAQs
Includes links to individual central air conditioner repair guides, error codes, and repair costs for every major manufacturer.
---
Local Heating & Cooling
---