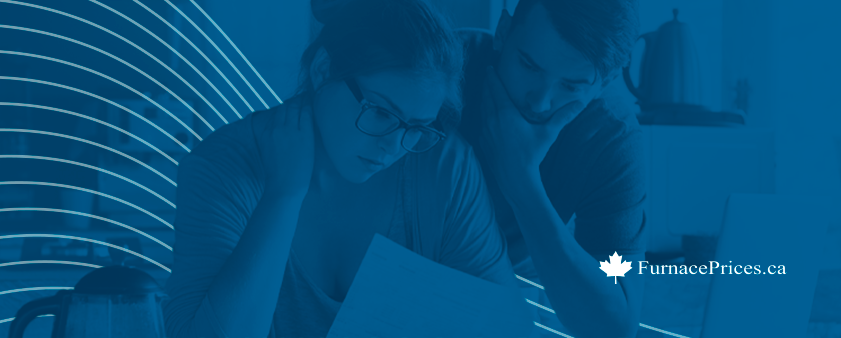 The rise in HVAC prices is being caused by a convergence of global factors. How COVID-19, supply chain bottlenecks, the red hot housing market, the tight labour market, and even war in Ukraine are making HVAC systems more expensive.
Understanding the rise in HVAC system pricing (along with just about everything else)
It's hard to avoid hearing about the escalating prices of essential goods on a day-to-day basis – whenever the news is on, it seems that runaway inflation and the impact it has on consumers gets mentioned at least once.
While it's possible to cut back on some discretionary spending to get relief from these types of increases, there are some costs that can't be avoided – like when your heating breaks in January, or the air conditioning gives out in August.
Many types of raw materials used in construction and manufacturing have been hardest hit by the convergence of factors that are driving prices up. And the Heating, Ventilation & Air Conditioning (HVAC) sector is no exception. When frustrated Canadians are both waiting longer for their products and paying more when they finally arrive, it can feel like they are being gouged or that the industry is conspiring to squeeze a little more from us.
While simple explanations are the easiest, they're rarely the most accurate. And that's definitely the case when it comes to HVAC pricing and understanding the root causes of the recent increases. The reality is that multiple factors are at play, many of them directly related to the hangover from the once-in-a-century global pandemic that we are going through.
If you're feeling the sticker shock of a recent quote that you received for your home or workplace, it may be helpful to unpack some of what has gone into the price that you saw. And why it's likely quite a bit higher than the last time you sought out an HVAC service.
For reference, you can see the latest average furnace prices, air conditioner prices, and ductless heat pump prices in Canada.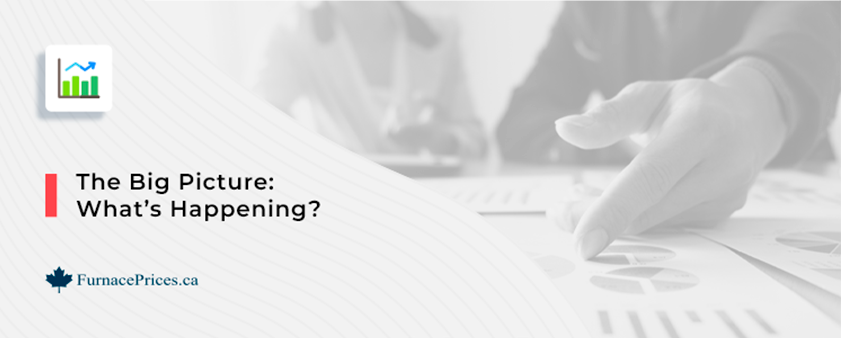 The Big Picture: What's Happening?
There is absolutely no question that going back over the past couple of years, HVAC pricing has gone up. This is a trend that's observable not only in Canada, but all of North America. For example, in the United States:
Trane Technologies' announced increases on November 15th 2021 of up to 12% on selected units for both their commercial and residential blocks of business. This affected many common brands such as Trane®, American Standard Heating & Air Conditioning®, Trane®/Mitsubishi Electric, RunTru®, and Ameristar®. It took effect January 1st for residential customers and January 15th for commercial customers. This was in addition to a 6% increase announced in April of 2021 and another 7% on August 9th – that's a total of three increases announced in 2021 alone.
Lennox Industries announced three increases in approximately an 18-month period, starting with a 6% increase on residential and commercial heating and cooling products effective January 1st, 2021. That was followed not long after by a 6-9% increase that took effect June 1st, and more recently they announced another 9% increase as of May 2, 2022.
AAON followed a similar pattern, with a 4% increase of June 1st, 2021 and another 5% increase three short months later on September 1st. The end of Q1 2022 saw a larger jump, with prices going up 7% as of March 29th, 2022.
The story is the same here in Canada. One contractor that we work with has not only experienced delays in getting units shipped to him, but reports that Goodman and Amana have seen prices jump by about 10% over the past two years. Not as bad as some of the increases reported in the US, but that's probably not a huge consolation to Canadians comparing pricing from several years ago to today.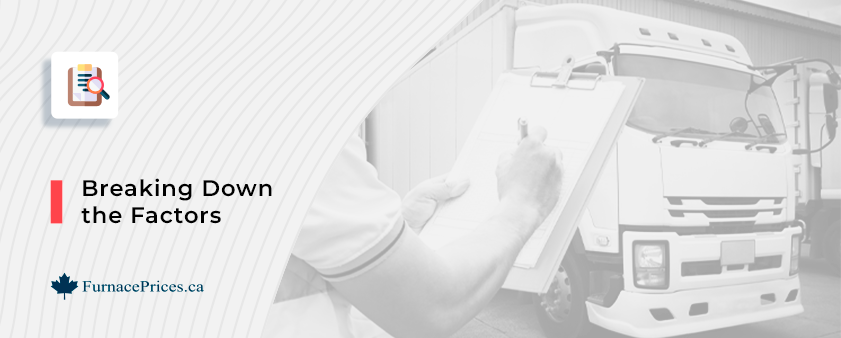 Breaking Down the Factors
It would be great to point to just one factor driving these HVAC system price increases (after all, a single problem is a lot easier to fix). But with increases happening frequently and across a wide geography it is hardly a surprise that there are a lot of different reasons to consider. Let's break down a few of the most common ones.

1. Changing Work and Travel Habits
It's impossible to deny that our habits and patterns of behaviour changed dramatically over the last two years. It's true many of us are starting to revert to some kind of normal, but the shifts brought about by the COVID-19 pandemic were so widespread and sudden that they were bound to have an impact.
Work-From-Home
With millions of people basically overnight going from spending Monday to Friday, 9am – 5pm outside the house at an office or work site to working from their living room, kitchen, bedroom or basement, home comfort came into much sharper focus for many. More time at home meant that people were more particular about being able to reliably control the temperature in their living space.
But it wasn't just comfort: in the early days of working from home, nervous employees placed a premium on professionalism and their appearances – constantly sweating or shivering on Zoom calls simply wasn't an option for people who were terrified of losing their jobs at a time of great uncertainty and upheaval. Ironically, the power has now shifted back into the hands of employees, which is a factor driving up HVAC costs that we'll analyze a bit later.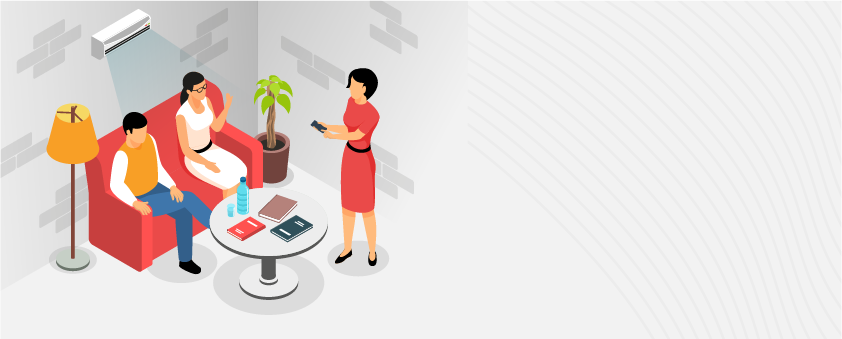 Stay-cations & Local Travel
Given the onerous requirements of international travel in earlier days of the pandemic, as well as travel advisories that recommended against leaving the country for leisure, local vacation destinations came to see much heavier tourism than they were used to. This meant that a family accustomed to vacationing in Europe for two weeks in the summer may now be staying locally in their home province, or perhaps elsewhere in Canada. And their expectations for their holiday had not changed.
Hotels, motels and other short-term rentals that may have previously had lots of time to manage upkeep and maintenance were under great pressure – breakdowns in heating and cooling systems needed to be repaired more urgently and in greater number than previously, which put a lot of strain on HVAC companies and supply chains.
Get Quotes
How soon are you looking to buy?*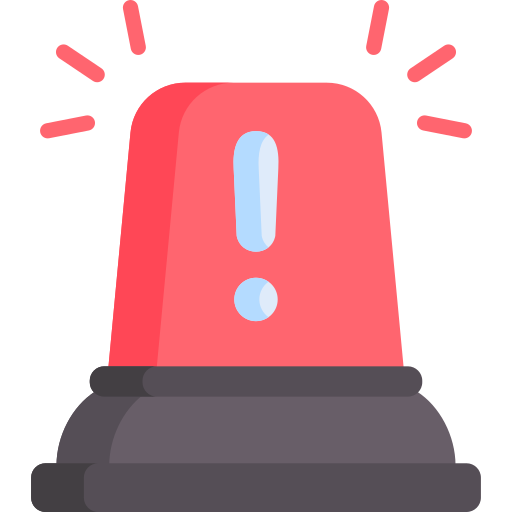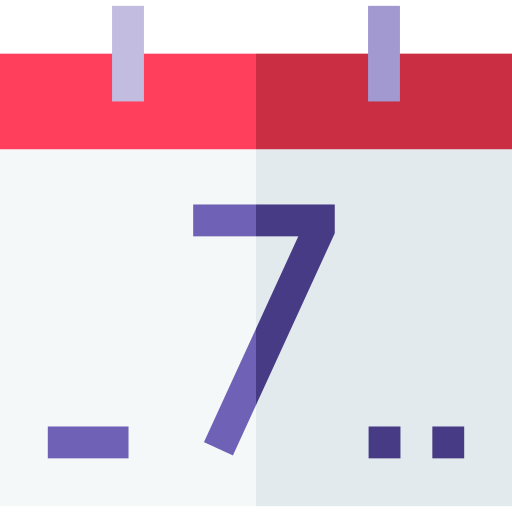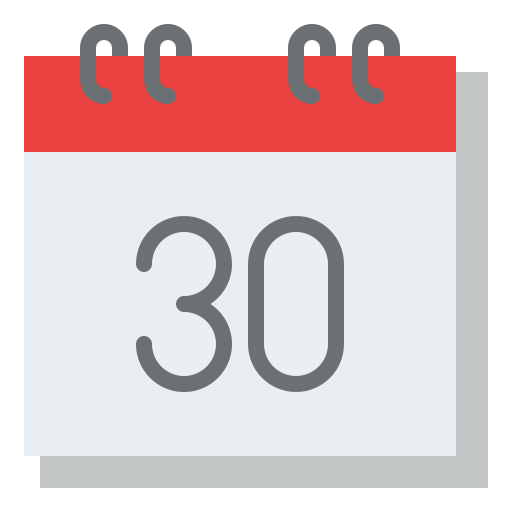 Supply Chain Bottlenecks
Another impact of the COVID-19 pandemic has been bottlenecks in the supply chain. Basically, these bottlenecks create one or more pain points that slow down or outright stop the delivery of both raw materials and finished product on the path from vendor to purchaser or end user.
It's certainly true that not all of these bottlenecks are caused directly by COVID-19 viral transmission, though workplace infection outbreaks in manufacturing and warehousing settings did not help. But most do in some way or another trace their origins to shifts in consumer and business behaviour related to the pandemic.
Survival of the Fittest (and Richest)
It's not a surprise that early in a global pandemic of historic proportions cash quickly became King. Vendors who could afford to sometimes were able to pay more to get their goods first. This not only created hiccups and bottlenecks in the delivery of goods to other vendors, but had the ripple effect of driving up prices across the board.
Furthermore, supply chain disruptions and delays led to many companies placing even larger orders for fear of running out of key equipment, and thus contributing to making the situation worse.
An Auto-Crunch
A lot of people are familiar with the difficulty in ordering car parts, and especially new cars. A shortage of semi-conductors is putting tremendous pressure on car manufacturers to meet customer demand. And it is having the spin-off effect described above. This serves to monopolize supply chain links for highly technical materials, like those that go into HVAC products, as well as driving up prices for them.
Global (and Local) Price Pressures
A lot of the factors examined so far hint at the fact that prices for many things have gone up across the board. But beyond behavioural changes, there are more tangible and resources-driven reasons for the increase in prices.
Raw Material Costs – Including Fuel
If you were on a deck one of the past couple of summers, you may have heard someone joke that the property owner could retire from the proceeds of tearing it down and selling the lumber.
In fact, in some rural communities driven by seasonal construction, there were wait times of many months to build items like decks. And if the lumber ever did arrive, it was vastly more costly than even a few short years ago.
In fact, by some statistics, at various times in the recent past commodity prices have been more than 20% higher when comparing year-to-year. That's a large enough increase that it most definitely factors into the HVAC price increases we have all seen.
And who could forget fuel costs? That feeling of dread that you get approaching the gas station lately is not just hitting your own pocketbook, it's being felt by manufacturers, shippers, suppliers and tradespeople too. Unfortunately, none of them are in a position to absorb the cost, so it gets passed onto you in the final price that you pay for your HVAC purchase or repair work.
War in Ukraine
Russia's recent invasion of Ukraine is by most estimates the largest military conflict in Europe since the end of the Second World War.
It has infused all kinds of geopolitical complications into the supply chain that are hard to understand and even harder to predict the impact of – from sanctions on certain companies to efforts to divest of Russian oil. There's no question that conflict in Ukraine has exacerbated the supply and price pressures that may affect – even if only indirectly – HVAC system availability and cost.
Real Estate Wildfire
If it seems like absolutely everything is going up, that's probably because it is – especially when you're talking about a white-hot sector like real estate. Despite some signs of cooling in some markets, real estate prices have absolutely run away over the past few years. This has shifted consumer behaviour in a way that directly affects demand for HVAC systems.
Buying & Renovating
One of the consequences of sky high real estate prices is that many buyers can no longer afford to consider buying a home with perfect amenities. For a lot of people it makes sense to buy an older or less maintained property and renovate or upgrade certain parts of it. This means that HVAC systems which may have been neglected by sellers who knew they were likely to be moving soon get replaced by the new owners once they move in. In really hot real estate markets like Toronto, it's common for buyers to place offers without any conditions (such as a home inspection) – this makes the discovery of big problems, like in the heating or cooling system, more likely and makes fixing them more urgent. When this happens on a large scale, it places strain on the overall HVAC supply chain and causes price pressure.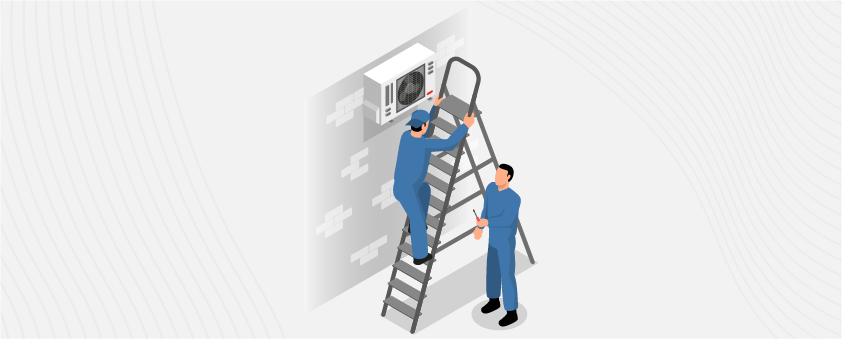 Staying & Renovating
The flip side of this phenomenon is that some people who were considering moving (and thus maybe neglecting or putting off HVAC system repairs or upgrades) decided that the price of the market is such that they are going to stay put for longer than they initially thought. This means that an HVAC upgrade which seemed optional when they planned to be leaving within months is a lot more important – especially if they realize that the depths of winter or the peak of summer is right around the corner.
The X-Factor: Labour Affects Everything
Another area where costs are increasing almost uniformly across the board is labour, and it touches every part of the HVAC supply chain. Like fuel, labour is something that employers simply cannot do without, and the increases are too steep for them to not be passed on to consumers in some way.
This may benefit you if you have recently changed jobs for higher wages, as many have, but you are probably seeing the consequences of others doing the same in the cost of the goods and services you buy on a day-to-day basis.
There are several pieces to escalating labour costs that are worth considering. First of all, many places are experiencing an overall shortage of workers – this is true across sectors, although the retail and service industries have been hit particularly hard. This in turn requires those employers to offer even more money to fill low-skill roles that previously may have only paid minimum wage, which in turn pushes wages up for higher skill roles – why would someone work with dangerous or heavy machinery when they could make close to the same amount of money doing less demanding work?
You can be certain that the workers who assemble, install and service HVAC systems were not low wage to begin with.
This is another area where COVID-19 plays a significant, though indirect, role. The widespread adoption of work from home has made many people realize that they simply do not want to commute, and won't work in jobs that may be unsafe or low paying. Many jobs can now be done fully from home – even low-skill call centre or customer service jobs – and those who are determined to find remote work leave a significant gap in the in-person workforce, which their former employers need to pay even more to fill.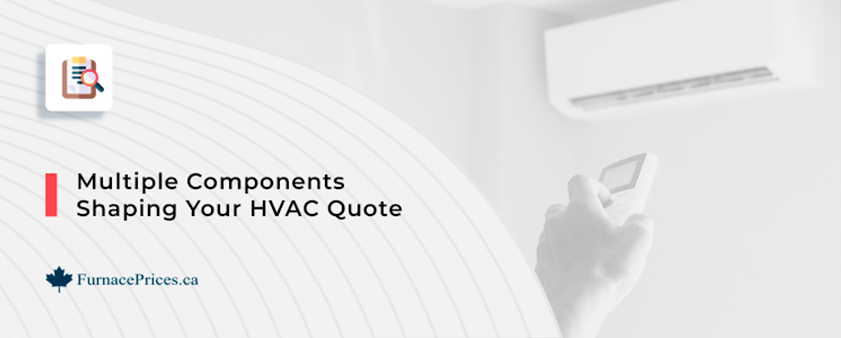 Get Quotes
How soon are you looking to buy?*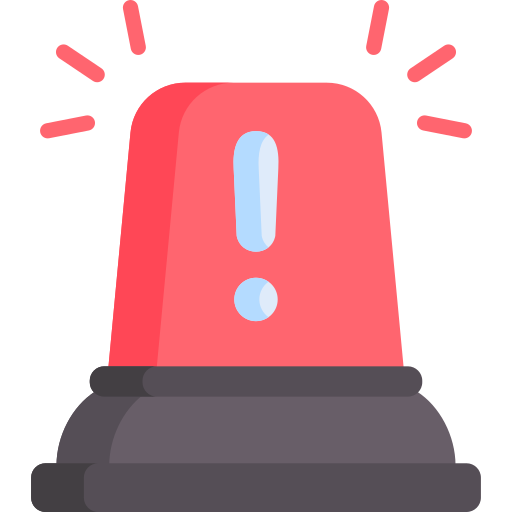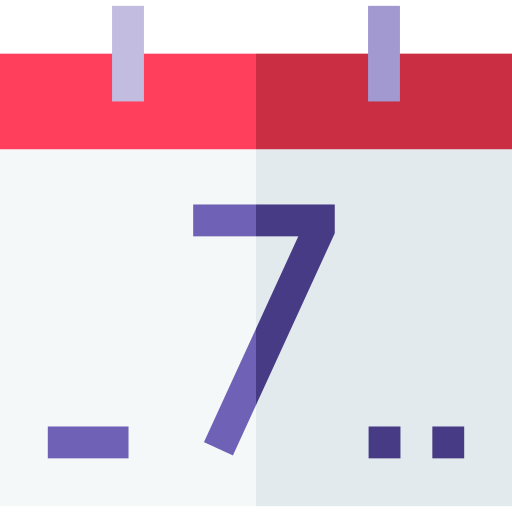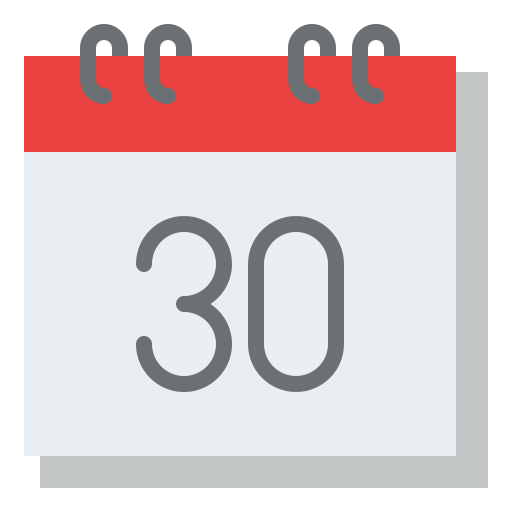 Multiple Components Shaping Your HVAC Quote
Perhaps the most important thing to keep in mind the next time that you get a quote for an HVAC system is that the cost is made up of multiple components and factors. We have outlined some of them here individually, but to fully understand them in context it is helpful to think about how the HVAC supply chain works from start to finish.
Raw materials are extracted and assembled. Increasing commodity prices as well as a shortage of the highly skilled labour that is capable of doing that work places multiple pressures on this initial part of the supply chain journey. Then, the raw materials are assembled into HVAC parts or complete units, and shipped to large distributors or smaller regional distribution channels.
Delays for specific technical components can slow down the whole process and push up the price of units once they are completed and ready for sale. Then complete units are sold to HVAC contractors, who in turn sell them to the end customer (you). The contractor has already absorbed all of the price increases mentioned earlier, in addition to having their own escalating fuel and labour costs to manage and factor into the final price that they quote for you.
Although I think by now you are starting to see how the larger picture of the HVAC supply chain shapes the price you ultimately pay, there are even more considerations that we haven't touched on yet. With the price of absolutely everything going up, your HVAC contractor likely has additional in-house costs that are increasing for them which are completely unrelated to the HVAC supply chain process.
Examples could include the price that they pay their in office administrator, who may be demanding higher wages or the flexibility to work from home, or an external marketing contractor whose prices are also going up. Even the cost of the office cleaners and other vendors that your HVAC contracting company uses helps shape the final price that you see.
Supply Chain Explained: How Big Players Make it Harder for Small & Medium Sized Contractors
Nobody is just taking on these price increases out of the goodness of their heart. All of the actors in the HVAC supply chain are thinking about how to minimize their exposure to these pressures and best continue the level of service that their customers expect of them.
One way that this happens is when larger distributors, who have deep commercial relationships and lots of cash to work with, buy up even more units up-front than they would in normal times. This allows them to offer greater predictability to their customers, but makes it even harder for small and medium sized suppliers to fill their orders. This has the effect of increasing wait times for some consumers, and certainly helps to push up prices as the little fish scramble to compete with the big guys.
Heat Waves & Actual Wildfires (Not just the Real Estate Kind!)
Earlier, we talked about the role that urgency plays in exacerbating existing pressures on HVAC prices. Indeed, with more people staying home or vacationing locally, service providers may be getting greater demand and pressure from their existing customers to fill service and repair requests.
But there is another thing that adds considerable time sensitivity to HVAC needs right now – the pace of climate change and the extreme weather events that many parts of North America are seeing. Who could forget the horrific scenes of British Columbia residents in places such as the Okanagan Valley fleeing their homes, flames engulfing the highway behind them?
The wildfires are a symptom of the underlying climate trends that are leading to record-setting heat waves like the ones that hit many parts of Canada and the United States last year. Alberta and British Columbia in particular had unusually hot stretches of weather that led to a massive surge in demand for air conditioning systems, causing shortages and price increases both locally and across the Canadian market.
These record-setting extreme heat events happening in many places causes the demand on cooling systems to swell even higher than it typically does in summer. With many of the other pressures already outlined here still at play, adding in the heat makes for the perfect storm for further price pressures.
With our globally interconnected supply chain, we also have to think about what is happening elsewhere. There were some reports that parts of India reached temperatures of 140 degrees Fahrenheit or 60 degrees Celsius recently. With those kinds of events happening more often and in more places, global HVAC supply chains feel the strain locally.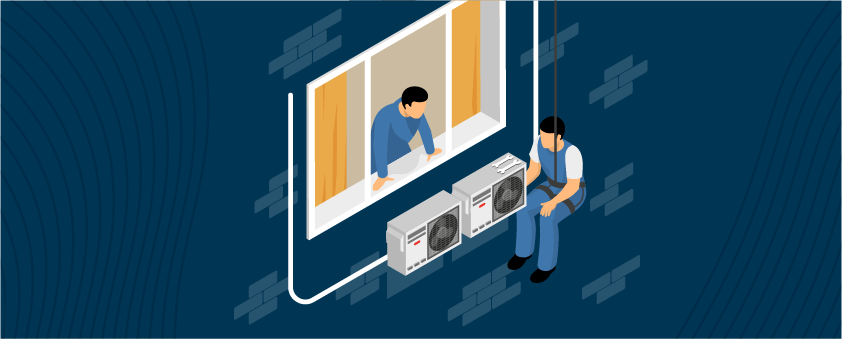 Looking Ahead – Inflation and HVAC Pricing
Unfortunately for those looking for some clarity as to where HVAC prices may be going over the next little while, unless you happen to own a crystal ball there are few definite answers.
It is clear from the actions and words of central banks that inflation is a problem on governments' radars – it could soon become an even bigger political problem for politicians, resulting in stronger measures. Interest rate hikes are the most obvious lever available to policy makers, and while they could put a serious damper on housing prices they may yet help to slow down inflation.
A cooler housing market might scare Canadians who have bought homes and investment properties recently, but it can actually positively impact HVAC prices in one main way. With people harder pressed to afford the home they want, and stretching their monthly budgets to make home purchases work, large upgrades to amenities such as HVAC systems may become a secondary priority. This could help to relieve the extreme demand on contractors and suppliers right now.
And while Canadian tourist destinations will always be busy, with many of us slowly returning to more regular global travel, our local attractions like motels, cottages and cabin retreats could face a little bit less pressure than they have over the past two years of limited international travel. This could in turn give suppliers a bit of a chance to catch their breath.
That said, there is no magic solution. Some continued inflation is probably still baked in for the next little while, which means that further HVAC price increases are still possible. Hopefully the factors mentioned above will gradually make those increases become smaller and less frequent.
The bottom line? Next time your HVAC contractor calls with a quote that's much higher than you expected, catch your breath before responding in haste – remember, they are not any happier about it than you are, and much of it is well beyond their control.
Get Quotes
How soon are you looking to buy?*