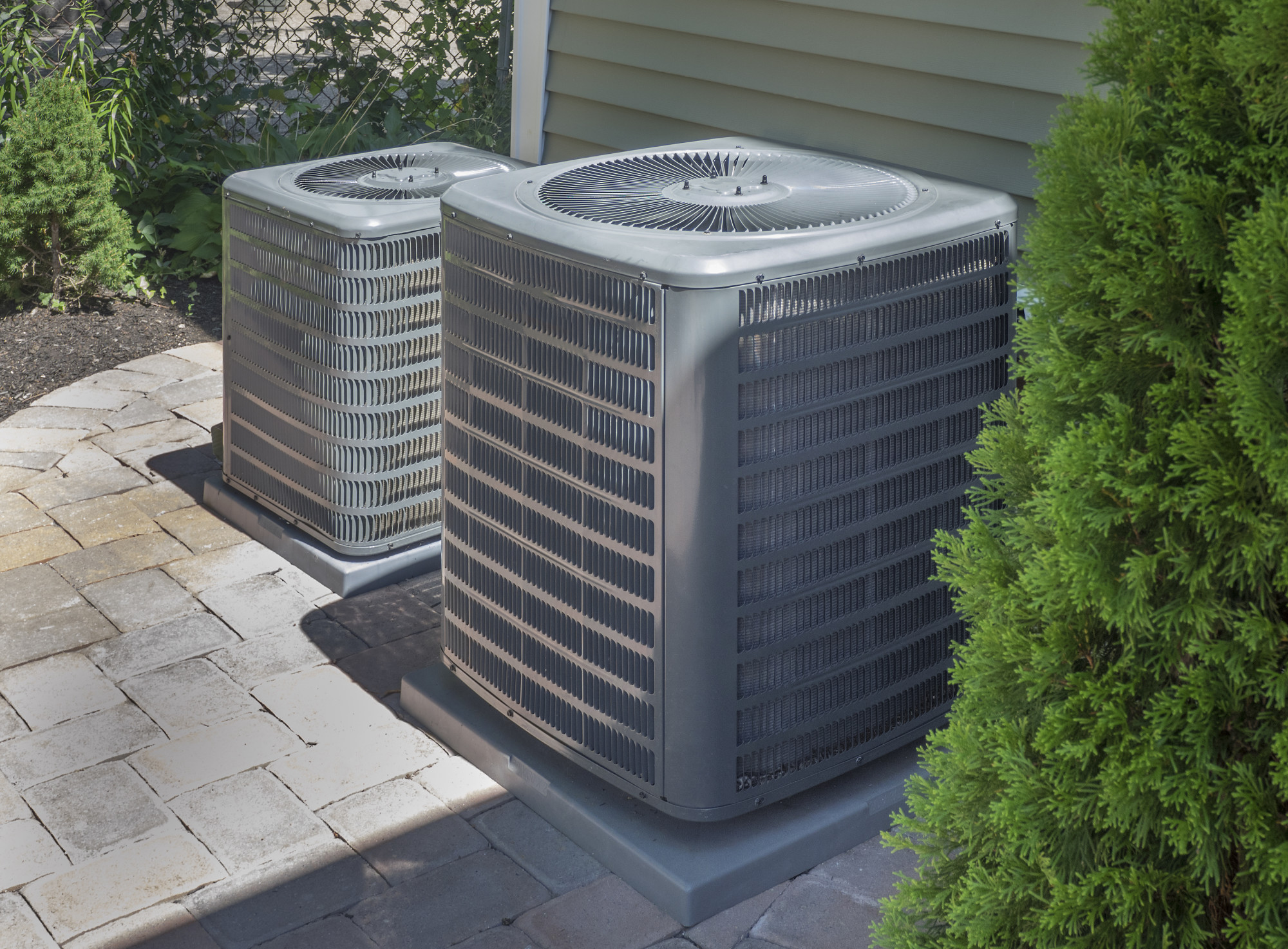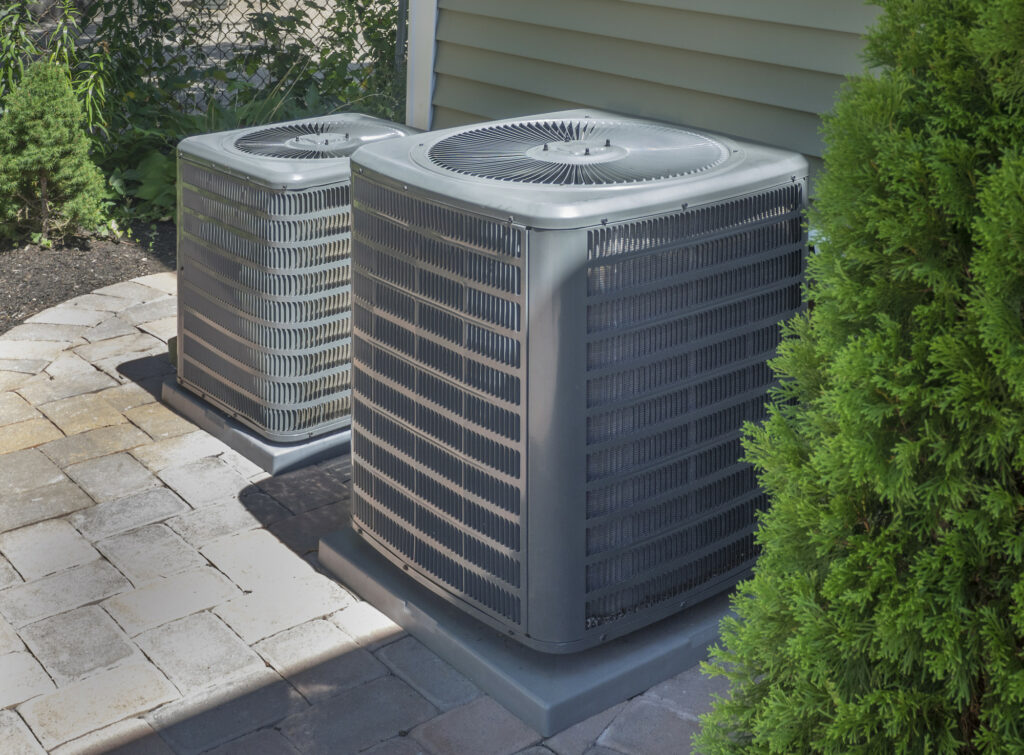 Did you know that the lowest amount of household use for air conditioning is in British Columbia and Atlantic Canada? These areas of the country are rapidly installing new central ACs and slowly catching up to the country's interior, where central air has been more common for a long time.
With AC units being installed more, correct installation of the right central air conditioner size is always one of the most important aspects of the project.
If not done correctly, this could mean that many consumers could be overpaying on electric bills and being undercooled when external temperatures call for more.
An undersized unit will struggle to keep up on the hottest days and wear out quicker due to constant operation. An oversized unit, in contrast, will turn on and off frequently (a process called short-cycling), which also causes excess strain on the unit and may lead to fluctuating indoor temperatures.
Central air is a great way to cool your home in the summer. It's more efficient and reliable than window units. It works to cool your interior spaces without adding any additional windows or sacrificing square footage.
If you have an existing central air system that no longer provides enough cooling power, having your unit inspected to ensure it's the right size for your home and then upgrading is a great way to increase airflow and efficiency. Central air conditioner sizes vary, and the size of the unit you choose will depend on a few things:
How much space do you need to cool? Are there ceiling height restrictions? How much will it cost you to run it based on the size of your space? What is the price of an AC unit?
Fortunately, we answer these questions and more below, so keep reading.
Note that this article is meant for general information and educational purposes. You should always be dealing with qualified and certified experts to help you appropriately size and install an air conditioner.
In the market for a new central air conditioner? Check out our picks for Best Air Conditioner Brands & Models,
Table of contents
How to Choose a Central Air Conditioner Size
Note that even if you are replacing an old central air conditioning system, you may not want to simply choose the exact same size. The original unit may or may not have been sized correctly, and your home may have changed over time, especially if additions were added, for example.
Furthermore, modern units may be more efficient and effective than your old unit and therefore need to be re-sized accurately.
So, you might be wondering, "What size air conditioner do I need?" The size of your central air conditioner is determined by one main factor which you should always keep in mind; your cooling capacity. Cooling capacity is measured by BTU, which is what constitutes the measurement of energy.
This measures how many tons of air the system can cool per hour. A good way to think about this is that if your unit is labelled as 12,000 BTUs, it absorbs 12,000 thermal units per hour. The amount of space you want to cool is another thing you need to know.
For example, if your room has high ceilings or is poorly insulated, you'll need a larger unit to compensate for those factors. You might even need to consider what you can do to retain more of the energy your unit produces.
If you have inadequate insulation, you should consider getting it checked and fixed so that it doesn't cause issues later down the line.
The first thing to know about a central air conditioner is that your BTU rating will fluctuate depending on the size of your space. You may see average ratings anywhere between 20,000 and 50,000 BTU.
Due to this range, it's essential to get the size of air conditioning unit you need to cool your space so that you aren't wasting money. Basically, the more BTU your unit makes, the more energy it consumes. Regardless of the size of AC you choose, you'll want to pay attention to the CFM (cubic feet per minute) of airflow.
If you want to know how much cooling power you need, you'll need to measure the space you want to cool. This is the easiest way to determine what you need for your specific area.
Often HVAC companies will use your home's total square footage and layout as the main factors in assessing the correct size of a central air conditioner—e.g., bungalow, two-story townhouse, detatched two or three-story.
A/C Size Calculator
What Is a Ton? Here's What You Need to Know
Now that you know how to calculate the size of the air conditioner you need, you'll need to choose what type of unit you want. Central air conditioners are available in various sizes, from 1.5-ton units up to 5-ton units, including half-ton sizes (e.g., 2.5 ton). This means that you'll have many size and BTU output options available to choose from.
They are all based on square footage ranges of spaces. But what exactly is a "ton"? A ton is a measurement unit that describes an air conditioner's cooling capacity. More specifically, one ton is equivalent to 12,000 BTUs per hour.
So a 2-ton air conditioner doesn't mean it WEIGHS two tons, although it still may be somewhat heavy to lift for your installer!
For example, a 3-ton air conditioner would have 36,000 BTUs of cooling power. Another way to look at it is that you should have around 0.0016 tons of air conditioning for every square foot in your home for sufficient cooling.
The best way to think about it is that the larger the air conditioning tonnage, the more powerful the unit. So, if you're looking for a powerful air conditioner to cool a large space, you'll want to choose a unit with a higher tonnage while keeping the size of the unit appropriate for your area.
What Factors Affect the Size of Air Conditioner You Need?
There are many factors to consider when deciding on the right central air conditioner size. Your air source is one of them. The air source is the location where the air enters the house.
Think about the airflow direction as well, or in better terms, consider how long it takes for specific rooms in your home to cool down when the AC is on. While things like dirty air filters or air flow restrictions can cause uneven temperatures in your home, the size of your unit could also play a part.
In addition to this, along with square footage, and tonnage, there are a few other factors you'll need to consider.
For example, what type of climate or region of the country do you live in? If you live in a more northern area or higher altitude, summers may not usually be as long and hot, especially in the evenings. However, that is changing, as recent heat waves on the West coast have shown.
Whereas southern parts of the country like southern Ontario typically have more humidity and longer summers with more heat waves. Consequently, central air conditioners are more common and tend to be a bit larger.
You'll also need to consider the energy efficiency of the unit. Air conditioners are typically available in a range of efficiency ratings, from 10 SEER (Seasonal Energy Efficiency Ratio) to 21 SEER, which would be a bit much for a Canadian home.
In Canada, new central air conditioning systems are typically in the 14 – 18 SEER range in most cases. Higher SEER units may be available at a steep premium price.
Overall, the SEER rating gives you an idea of how efficient the unit is. Efficiency is important because it impacts how much it will cost to run your air conditioner. A more efficient unit will cost less to operate, which can save you money over time.
And of course, as mentioned earlier, you'll need to consider the size of your home. If you have a huge house, you may need to purchase multiple units or a large enough unit to cool the entire space effectively.
We'll cover this in further detail below.
The Basics: Voltage and BTUs
Voltage and BTUs are two significant factors when choosing a new central air conditioner. When it comes to voltage, it's a good idea to match the size of your AC with the voltage of your home electrical system. If the voltage of your system is much lower than the voltage of your new AC, you could have serious problems.
If you're installing a new air conditioner on an existing system, you'll want to check the voltage of your current AC, and many AC manufacturers publish information about the voltage requirements of their products online.
You'll also need to know the amperage of your circuit breaker, so it may be a good idea to ensure that you're working with a professional instead of working on the project yourself, considering what you need.
There could also be chances that you might need to upgrade your wiring or breaker. This is another reason a professional is recommended.
A 100 AMP breaker or greater is usually needed to add a NEW air conditioner if you didn't have one before. Replacing an old one usually shouldn't be an issue.
In addition, you need enough connecting space on your breaker if you're installing a new AC. Otherwise, you may need to install a "pony panel" to add additional plug space.
Expect extra installation costs for these add-ons or upgrades if needed.
Determine the Square Footage to Cool
The first step in choosing a new central air conditioner for your home is to measure the square footage you want to cool. Measure the length, width, and height of each room. If you want to cool two or more rooms, you should determine the total square footage of each room and consider if you have a single or multi-level home.
That being said, most homeowners know the square footage of their homes, so that's an easy number to go by.
When measuring, take note of the ceiling height in each room.
If you're installing a new central air conditioner, you'll also want to pay attention to the size of your ductwork. Generally, you'll want to ensure that your AC unit matches the capabilities of your ductwork because having the wrong size could cause your ducts to put unnecessary strain on your AC unit.
Determining Your BTU Requirements
The next thing you'll want to do is determine your AC BTU requirements. BTU stands for British Thermal Unit, a measurement of the amount of heat your AC will remove from the air. You'll also see this referred to as cooling capacity.
When choosing a new AC, you'll want to match your AC BTU requirements to the rating of your available ACs. The easiest way to determine your BTU requirements is to add up the square footage of the rooms you want to cool and multiply that number by the recommended BTU per square foot.
The size of your living space in square feet is then multiplied by the recommended BTU output required, in most cases this is in the 15 – 50 BTU per square foot range.
While this part of the process is simple to navigate, you should still work with a professional to ensure the project is completed safely.
Condenser Dimensions and Shapes: Which Is Right for You?
The condenser unit and outdoor coil help release heat from your home to the outdoors. This is the exterior unit most people think of in a central AC.
These come in different sizes and, to a certain extent, slightly different shapes depending on the model and tonnage of air conditioner you buy.
Choosing a unit with a condenser that will fit your needs and fit well with your home is essential and is something your HVAC professional will assist you with.
There are two main types of air conditioning units:
Split Systems
A split system has an outdoor condenser and an indoor evaporator. The evaporator is usually installed on your furnace, which connects to your home's ductwork.
Split systems are the most common type of central air conditioner, and this is what you will most likely be installing.
Ductless air conditioners or mini-split systems are another type of split air conditioner.
Packaged Units
A packaged unit has both the evaporator and the condenser in one unit. These units are often on the roof or a concrete pad next to the home.
Packaged units are less common than split systems in residential settings in Canada. But they're sometimes used in homes with limited space, for multi-unit properties, and more commonly, commercial properties.
When choosing the size of your condenser, you'll need to consider the following factors:
The size of your home (a larger home will require a larger condenser)
The climate (in hot climates, you'll need a larger unit to compensate for the higher temperatures)
Your cooling needs (if you plan on frequent use, you'll need a unit with more power)
Once you've considered all of these factors, you'll be able to narrow down your choices and choose the right option for your home.
Installation Checklist and What to Look for When Hiring an Installer
While you can find a central air conditioner that will fit the needs of almost any home, the best way to ensure you get the most suitable AC for your house is to hire a professional. When hiring an installer, you'll want to ensure they have all the necessary certifications.
You'll also want to ensure they have insurance and are licensed where they work. An established track record is another vital thing to look for when hiring an installer.
It's OK to use contractors who are brand new to the field. You only need to ensure they're insured and stay updated with their progress. As long as they've been trained, this is what you should look for in a contractor.
The Bottom Line
There's a lot to consider when choosing a new central air conditioner. You'll need to consider your house's electricity requirements, cooling capacity, and dimensions. Furnace Prices can help you with comparing quotes on this.
Choosing the central air conditioner size that will fit your home is also essential. Luckily, there are ACs available for every home and budget.
Now that you know how to choose the right central air conditioner, you can make an informed decision and cool your home efficiently and effectively.
Compare professional estimates and get recommendations today to get started.
Get Quotes
How soon are you looking to buy?*