We asked Canadians who requested a quote through FurnacePrices.ca how much they paid for their new furnace in 2022 and so far in 2023.
The consensus? The average cost of a new natural gas furnace in Canada is between $4,000 and $6,500, including installation.
Of course you could end up paying more or less than that, as each home and situation is different.
A basic entry-level natural gas furnace model with a simple installation in a major metropolitan area may cost as little as $3,000 – $3,500 from some providers, for example. A higher-end model, more complex installation, and many other factors can cause the final price to rise well above that.
Actual furnace prices in Canada will depend on factors like:
the size of your home
the furnace brand and model you choose
the efficiency rating, among other factors
where you live, as prices tend to vary quite a bit by region
This guide will give you a complete breakdown of high-efficiency natural gas furnace prices in Canada. We'll talk about actual furnace costs, what you'll pay to replace an older system, furnace installation costs, and more.
See our Best Furnaces compared here >>
and our Complete Furnace Buying Guide here >>
Interested in buying a new air conditioner? Check out Central Air Conditioner Prices in Canada

Higher than average
Slightly above-average price range, which may be due to factors like a more complicated installation, or purchasing a top-of-the-line unit or premium brand.
$6,500

Typical price range
: $4,000 – $6,500
The average price range for a typical high-efficiency unit with a typical installation from an established, fully licensed & insured local HVAC contractor. Prices will vary within this range based on installation factors, brand & model, unit size/BTU output & efficiency, among other things.
$4,000

Lower than average
Below-market pricing; be careful if the price is exceptionally low. The lower the price is below average, the higher likelihood that you may receive a more hastily done installation, low-end or used components, limited labour warranty coverage & ongoing support, or the company may be less established or lacking in insurance and/or licensing & certification.
New Furnace Cost Calculator
➤ Try our new Furnace Cost Calculator to get an instant pricing estimate!
---
Get Quotes from Reputable Local HVAC Contractors Below to Get Personalized Estimates
Get Quotes
How soon are you looking to buy?*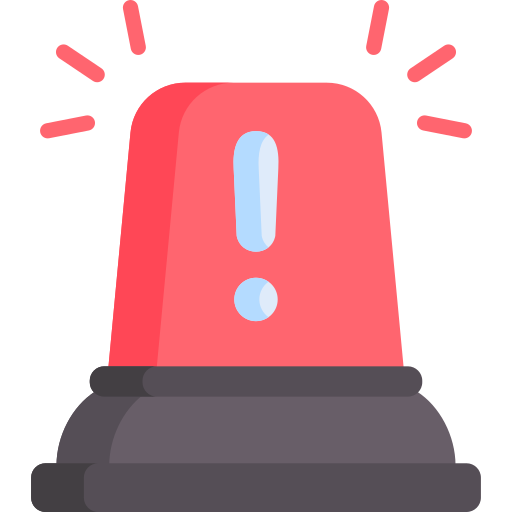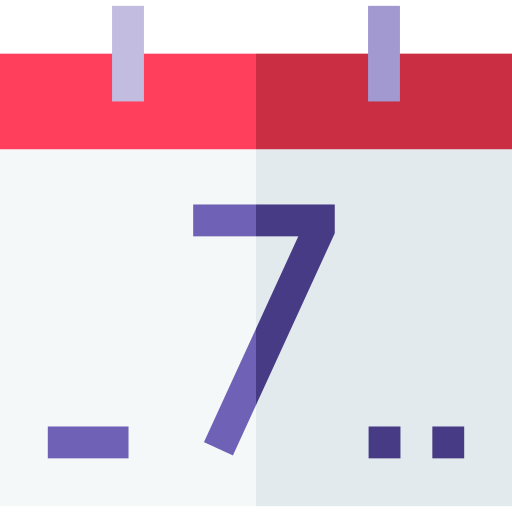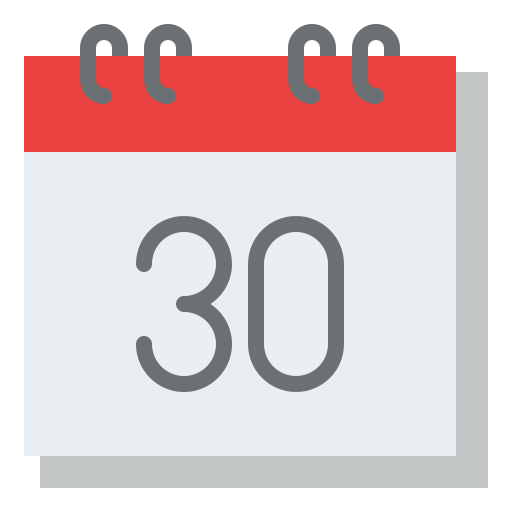 [Video] Furnace Prices In Canada
Factors Impacting Furnace Prices in Canada
The prices we talk about in this article are just a general estimate. Every home and installation is different. Like any home improvement project, various factors can impact the final price.
Local furnace companies that are licensed and experienced can help you understand the following factors that affect furnace prices in Canada: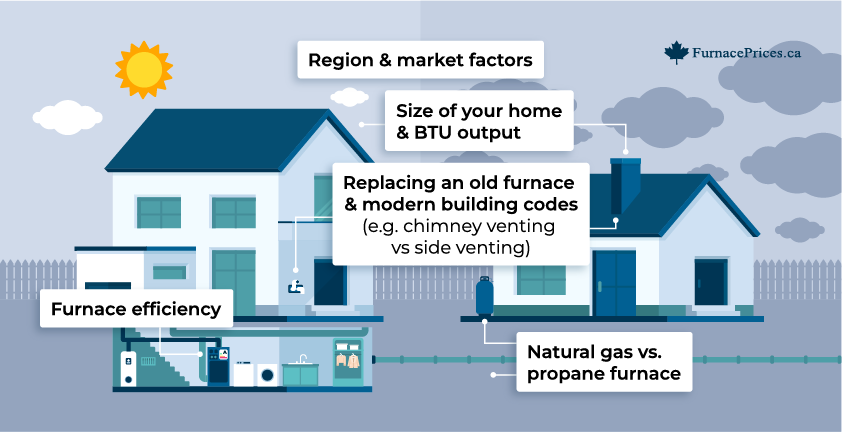 Size of your home & BTU output: A larger home will require a larger furnace size/output with a higher heating capacity (BTU output) will cost more than a smaller furnace
Region & market factors: Local competition, supply chain effects, surges in demand, and many other factors will impact cost from region to region
Replacing an old furnace & modern building codes: Installation costs will be higher if you have to upgrade your ventilation or existing ductwork, for example
Natural gas vs. propane furnace: Natural gas and propane furnace prices are generally similar, but propane forced-air furnaces might be pricier because they're often installed in more rural areas
Furnace efficiency: The best furnaces tend to cost more as they have additional technology which makes them more efficient, like variable-speed motors and modulating burners. A 98.9% AFUE (annualized fuel utilization efficiency) rated furnace, which is about as efficient as you can currently buy, will likely cost about $1000 – $2000 more than a 95% AFUE furnace on average (including installation). This means a higher cost upfront but somewhat lower energy consumption and operating costs.
Get Quotes
How soon are you looking to buy?*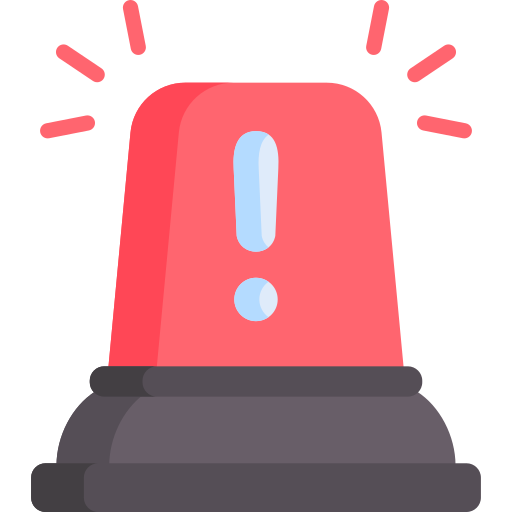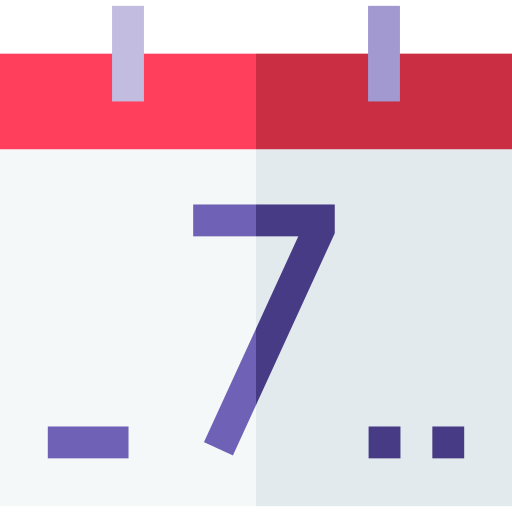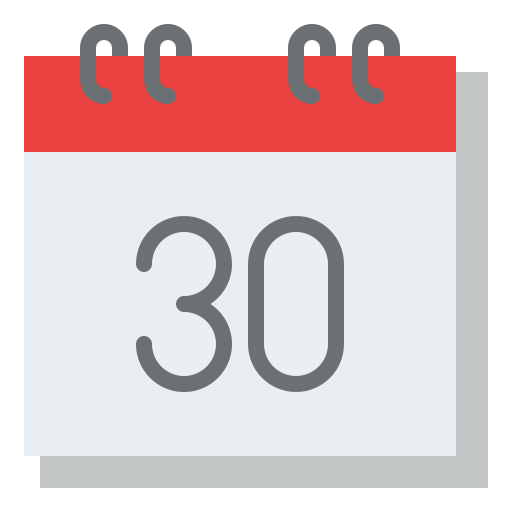 Is it worth the extra cost for a higher-efficiency furnace?
The increase in efficiency won't necessarily have a dramatic impact on heating bills, but the features that make top of the line furnaces more efficient also usually make them quieter and better at maintaining consistent indoor temperatures. They also tend to have the best warranty coverage.
How Furnace Prices Vary by Region: Prices Are Higher in Rural Areas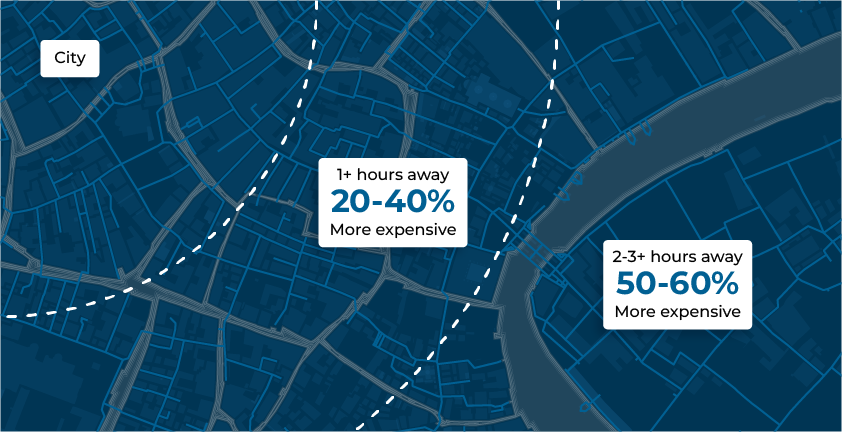 The average price of a new high-efficiency propane or natural gas furnace is mostly consistent across Canada, usually in the $4000 – $6500 range, including installation.
But prices will vary from one home to the next and one region to another, especially when it comes to rural areas. Rural areas tend to have higher prices, because:
There's less competition among HVAC contractors
There are fewer customers, so contractors must charge more to cover operating costs
Equipment must also be shipped farther for distribution
If they're offering you a labour warranty, then they'll factor in the cost of service calls
Customers tend to be farther apart, making service more time-consuming and costly
We can't give exact numbers, but here are some estimates about how prices may vary depending on your location:
Expect to pay 20 to 40% more for a furnace if you're roughly 1 hour+ from the nearest city
Expect to pay 50 to 60%+ more for a furnace if you're 2 to 3 hours+ away from the nearest city (especially for a large home or complicated job)
Based on these numbers, you can expect to pay between $4,800 and $9,600 for a new forced air furnace in a rural area, depending on how far out you are from the nearest city.
Rural Versus Metropolitan Areas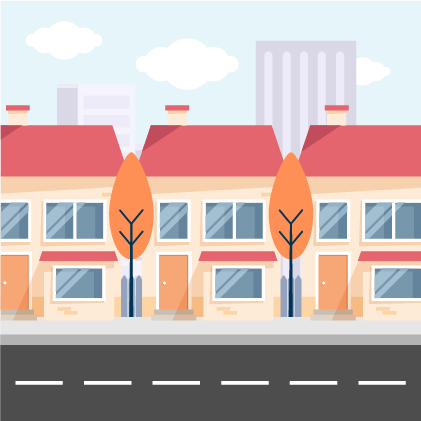 By contrast, large metropolitan areas like the Greater Toronto Area or the Greater Vancouver Area tend to have a dense collection of HVAC contractors and customers, and the competition helps to lower prices a bit.
At the same time, certain regions may also have different regulations or require additional licensing, which may add to the cost of delivering the service.
However, established, dependable companies will typically charge prices roughly inline with the average across Canada. It's usually the smaller and less-established vendors or contractors who offer lower prices.
We would generally advise some caution when going with the lowest price you can find. Lower prices can mean the company has a lack of support staff, insurance, warranty coverage, and other important things you get from more established providers.
FurnacePrices.ca has developed our own independent Certification program to help Canadian homeowners find trusted and reliable contractors that have verified licenses, insurance, and a good reputation. When you need a new furnace, call a verified professional!
According to real Canadians, you can expect excellent service, fair pricing, knowledgeable staff, and punctuality when you work with one of our Certified partners.
Furnace Prices by Brand/Manufacturer
Furnace Prices by Size & BTU Output
Furnace size will depend on the square footage of your house, the layout (e.g. townhouse/townhome, semi-detached, fully detached, bungalow, etc.), your climate, insulation, and how new your home is. An HVAC specialist can give you an accurate sizing estimate.
The chart below shows example prices (just a guideline!) for a new forced air gas furnace (including installation) to show how prices might vary by heating capacity, assuming we're talking about the same brand and model across all sizes.
| Furnace Size/BTU Output | Average Price Range (including install) - Low or Mid Range Brand/Model | Average Price Range (including install) - High End Brand/Model |
| --- | --- | --- |
| 40,000 BTU | $3500 | $4500 |
| 60,000 BTU | $4000 | $5000 |
| 80,000 BTU | $4500 | $5500 |
| 100,000 BTU | $5000 | $7000+ |
Furnace Prices by Efficiency (AFUE)
Annual Fuel Utilization Efficiency is the energy efficiency rating of a furnace. More efficient furnaces will cost more, but they'll also save more on energy bills.
AFUE used to be more important, but now the Canadian government has mandated a minimum efficiency rating of 95% in most cases (with certain limited exceptions). As such, all new high-efficiency furnaces will generate similar savings and lower energy bills.
That being said, it is still worth opting for a higher end model with additional efficiency features like a variable-speed/ECM motor and optionally a modulating burner. These units tend to be quieter and provide increased comfort and more consistent indoor temperatures.
ENERGY STAR® certification is a guarantee of efficiency and performance and usually a requirement for government rebates. We recommend an ENERGY STAR® model if possible.
See how much you might save on operating costs with our New Furnace Savings Calculator
(Note that generally furnaces below 95% AFUE aren't available in Canada anymore.)
| Furnace Efficiency Rating (AFUE) | Average Furnace Price Range |
| --- | --- |
| 90% AFUE | $3000 - $4000+ |
| 92% AFUE | $3500 - $4500+ |
| 95% AFUE | $4000 - $5000+ |
| 96% AFUE | $4500 - $5500+ |
| 97% AFUE | $5000 - $6500+ |
| >98% AFUE | $5500 - $7000+ |
Furnace Prices by Fuel Type
Note that these prices include a typical installation.
Natural Gas Furnaces – $4,000 – $6,500+
Propane Furnaces – $5,000 – $7,500+ (typically in more rural areas, which increases average costs)
Electric Furnaces – $3,000 – $5,500+
Oil Furnaces – $3,000 – $5,500+
Learn more about converting from oil or electric to propane or natural gas.
Furnace Installation Cost & Other Important Factors
Installation & Labour Cost
Labour and installation usually cost around $1000 – $1200+. This is just a general estimate, of course.
Why so much?
Installation costs cover hours of labour from the main technician and possibly a helper, as well as built-in costs like business expenses, staff, office/warehouse lease, company insurance, licensing, vehicles and gas, and beyond.
Related Article:
The Truth About Furnace (and A/C) Pricing – by Simon Bernath, founder of FurnacePrices.ca
Factors That Can Affect Installation Cost
For a more accurate estimate about furnace installation costs, request a quote from a local company. Here are just a few things that can affect the installation cost of a new furnace, usually due to the additional parts and labour needed:
Location of the furnace – e.g. is it easily accessible versus in a crawlspace?
Venting upgrades – older furnaces tended to be larger than newer models, meaning you'll have to retrofit the existing ductwork, e.g. the plenum (the ductwork connecting to the furnace)
Modern safety codes – new safety codes can require upgrades to venting and piping, electrical wiring, and so on
Other extras – things like chimney liners, condensation draining, and so on
Conversions – converting an oil furnace or electric furnace to natural gas or propane makes the installation more complex
Adding it all up
Expect to pay about $3000 – $3500 at the minimum for a new furnace, including installation.
For a high-efficiency furnace with at least two stages, most homeowners in Canada will pay an average of $4000 to $6500+.
Prices can stretch as high as $8000+ if it's a top-of-the-line furnace, if it's a complex installation (or conversion from, say, oil to propane), if you live farther from a large city, or if there are added other costs like financing interest over a period of many years.
Money-Saving Buying Tips
Take advantage of current deals & promotions from local HVAC contractors: Check out our Current Deals page for the latest offers from our local Certified Partner Contractors.
Save money through manufacturer promotions and rebates: HVAC manufacturers offer rebates and deals on certain models from time to time.
See if you qualify for any government rebates: Check out our Current Government HVAC Rebates page to learn more and see what is available.
Look for additional rebates: Other local organizations like your local utility company may also be offering grants, rebates, and incentives for energy efficient heating systems.
Rebates vary by region and can change at any time. You'll also need to register or apply before you buy
Get Quotes
How soon are you looking to buy?*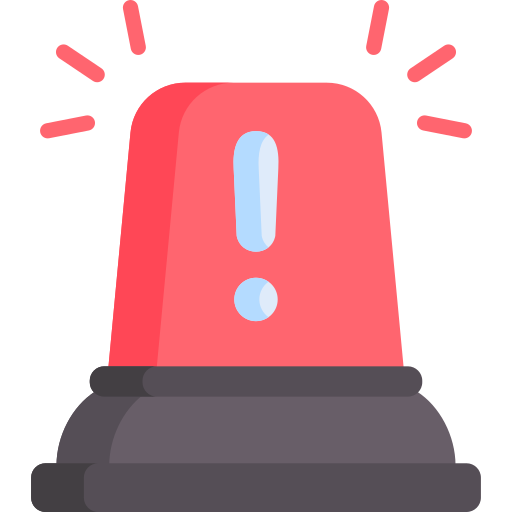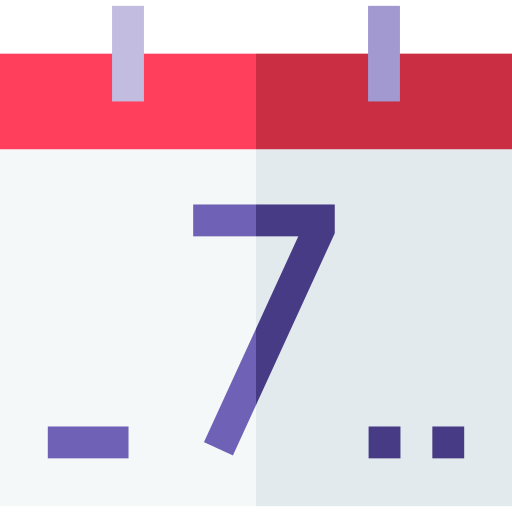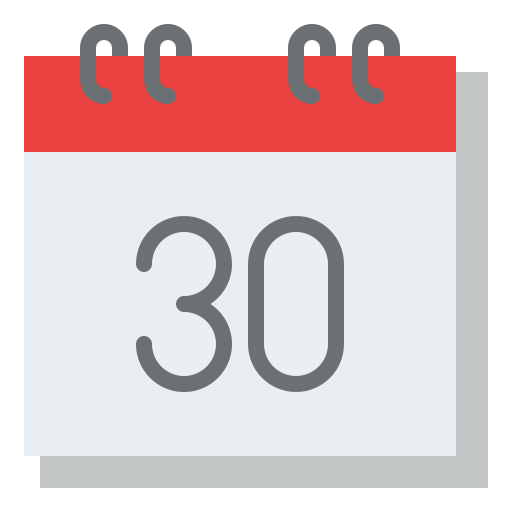 Watch Out for Prices That Seem Too Good to Be True
We've seen people online advertising prices as low as $1500 – $2000 for a new forced air heating system, but in most cases, these advertised prices don't reflect the actual final price because:
Various "extras" get added on which inflate the final cost, or
The company installs refurbished units or second-hand components, or
The company isn't established and doesn't offer warranty coverage
Carefully research the company you deal with. Dependable, established companies may charge a bit more, but they can also be counted on to do a better job, use quality parts & components, and be there in the event your system ever needs servicing.
Like any home contracting job, you often get what you pay for!
We always recommend buying from a company that offers at least a 1-year warranty on labour and installation, in addition to the manufacturer's warranty.
Companies offering prices that are significantly lower than the average market rate don't always buy each furnace unit directly from the manufacturer. In those cases, the manufacturer may not honour the warranty.
Are Rent to Own Furnaces a Good Idea?
Furnace rental or rent-to-own programs allow homeowners to replace their furnace without any upfront costs. Instead, you pay a flat monthly rate instead.
These programs generally come with an included "protection plan." In theory, this means the homeowner never has to pay out of pocket for repairs or furnace maintenance.
This may be a good option for some people. However, note that the total cost paid will generally be higher overall than if you simply purchase your system and pay for installation.
The rent-to-own HVAC industry also has a generally negative reputation as a result of high volumes of complaints, so be careful when going this route.
In Summary
Ultimately, expect to pay between $4,000 and $6,500 on average for a new furnace in Canada, but don't forget about the many factors affecting the final price. We can do our best to provide estimates and price guidelines, but every home and situation is different, so the best thing to do is get an estimate from an experienced and established local HVAC contractor.
In order to help Canadians get reliable, high-quality, energy-efficient heating systems at a fair price, we've developed a rigorous certification program for local heating & cooling companies that verifies their licenses, insurance, track record, and more!
Get free estimates from Certified local contractors in your area today!
Frequently Asked Questions
What if I buy the unit separately or buy a used furnace?
This is a question we get fairly often. Someone wants to know if they can hire a contractor to install a u003ca href=u0022https://www.furnaceprices.ca/furnaces/buying-a-used-furnace/u0022u003eused furnaceu003c/au003e they got from someone else or bought on Craigslist and how much it would cost just for the installation. The fact is, very few contractors are going to want to install a furnace, A/C, or other heating u0026amp; cooling system that they didn't supply themselves. They do not want to be responsible for a unit that they don't know the origin of, and potentially be on the hook if anything goes wrong with it a few months later. If you do manage to even find someone willing to do this, it's unlikely they'll be willing to offer much of a labour warranty. Furthermore, it may be difficult getting the manufacturer to honour the parts warranty on the unit itself, given that it was not directly supplied and installed through an established distributor. In the end, we strongly recommend buying your furnace from u003ca href=u0022https://furnaceprices.ca/certification/u0022u003ea trusted and established HVAC distributoru003c/au003e who will also do the installation and provide a solid warranty on the installation.
How much does it cost to repair a furnace?
The cost of repairing a furnace depends on the problem. You have to factor in the initial cost of the service call if your furnace is no longer under warranty (~$100+), the cost of replacement parts (varies), and the labour costs to fix the unit or replace the broken component (~$75+/hour). In all, you may spend anywhere from a few hundred dollars to over $1000 if it is a major component like the heat exchanger that needs replacing. Depending on the age of your furnace, it may be worth simply replacing it with a new one. Check out our u003ca href=u0022https://www.furnaceprices.ca/repairs/furnace-repair/u0022u003efurnace repair sectionu003c/au003e for more info.
How much is a furnace without installation?
The average cost of a furnace unit is typically in the u003cstrongu003e$1500 – $3500u003c/strongu003e range, depending on the brand, model, and efficiency rating. Note, however, that distributors and manufacturers do not generally sell furnaces directly to consumers. So you would need to purchase a furnace from local contractors who also provide the installation and servicing.
How much does a new furnace and air conditioner cost?
You may be able to get a deal or discount if you purchase a furnace and air conditioner together. The price for both a furnace and air conditioning system would typically be in the u003cstrongu003e$5,000 – $10,000u003c/strongu003e range including installation, depending on a variety of factors like brand, model, and other considerations.
How much does an electric furnace or oil furnace cost compared to a gas furnace?
The cost of an electric furnace or oil furnace is usually fairly similar to the cost of a gas furnace, but may be more or less depending on the situation. Expect to pay between u003cstrongu003e$3000 – $5500u003c/strongu003e range, give or take, depending on your particular home and installation requirements. However, given the usually higher cost of electricity or heating oil, natural gas furnaces tend to be cheaper to operate than oil and electric furnaces.
How much does furnace ductwork cost?
Installing new ductwork in a home is a complicated and expensive job, usually costing u003cstrongu003emany thousands of dollarsu003c/strongu003e and requiring extensive work. Walls and ceilings need to be torn up to install the ductwork. Most homes in Canada use forced-air heating and will already have ductwork installed in the walls.
How much does a furnace humidifier cost?
A whole-home humidifier attached to your furnace will typically cost u003cstrongu003e$300 – $600u003c/strongu003e. It's easiest to install these when you're replacing your furnace.
How much does it cost to move a furnace?
Moving a furnace is a very costly project because you also have to reconfigure the ductwork and exterior venting. Expect to spend several thousand dollars, and u003cstrongu003eas much as $10,000,u003c/strongu003e including the cost of rebuilding the ductwork. Most HVAC contractors may be reluctant to move and re-install the same furnace unit. They'll often recommend simply installing a new unit.
How much does it cost to get a furnace quote?
Most local HVAC contractors are willing to u003cstrongu003eprovide free estimatesu003c/strongu003e. In most cases, this will involve an in-home consultation, as much of the final price will depend on the installation requirements, which are different for every home. Companies will usually only give very general quotes over the phone. u003ca href=u0022https://www.furnaceprices.ca/quotes/u0022u003eCompare free quotesu003c/au003e from our Certified local contractor partners here u003eu003e
How much does a furnace cost to operate per month?
Most homeowners will spend u003cstrongu003e$100 – $300/monthu003c/strongu003e on heating costs or u003cstrongu003e$800 – $1500 per yearu003c/strongu003e, which primarily covers the cost of heating fuel like natural gas or propane. These costs will obviously rise during the colder winter months and decline to virtually zero during the summer. Some utility companies offer equalized billing for more predictable yearly and monthly budgeting. Factors like your climate and the size and insulation level of your home will affect your operating costs, among many others.
How much does zoned heating cost?
The cost of adding a zoning system to your home heating system, depends on many factors, including whether ductwork is already installed or if it is a new addition. If you simply want to be able to control the temperature in an existing room or area, it may cost anywhere from several hundred dollars to a few thousand dollars to have advanced vent controllers installed.
How much is a furnace warranty?
Every new furnace in Canada bought through a trusted and reliable HVAC company should come with a manufacturer's warranty for parts and the heat exchanger. You may also be able to purchase an extended warranty for a few hundred dollars. What's more, established contractors will typically offer at least a 1-year labour warranty included with your purchase and installation.
Get Quotes
How soon are you looking to buy?*