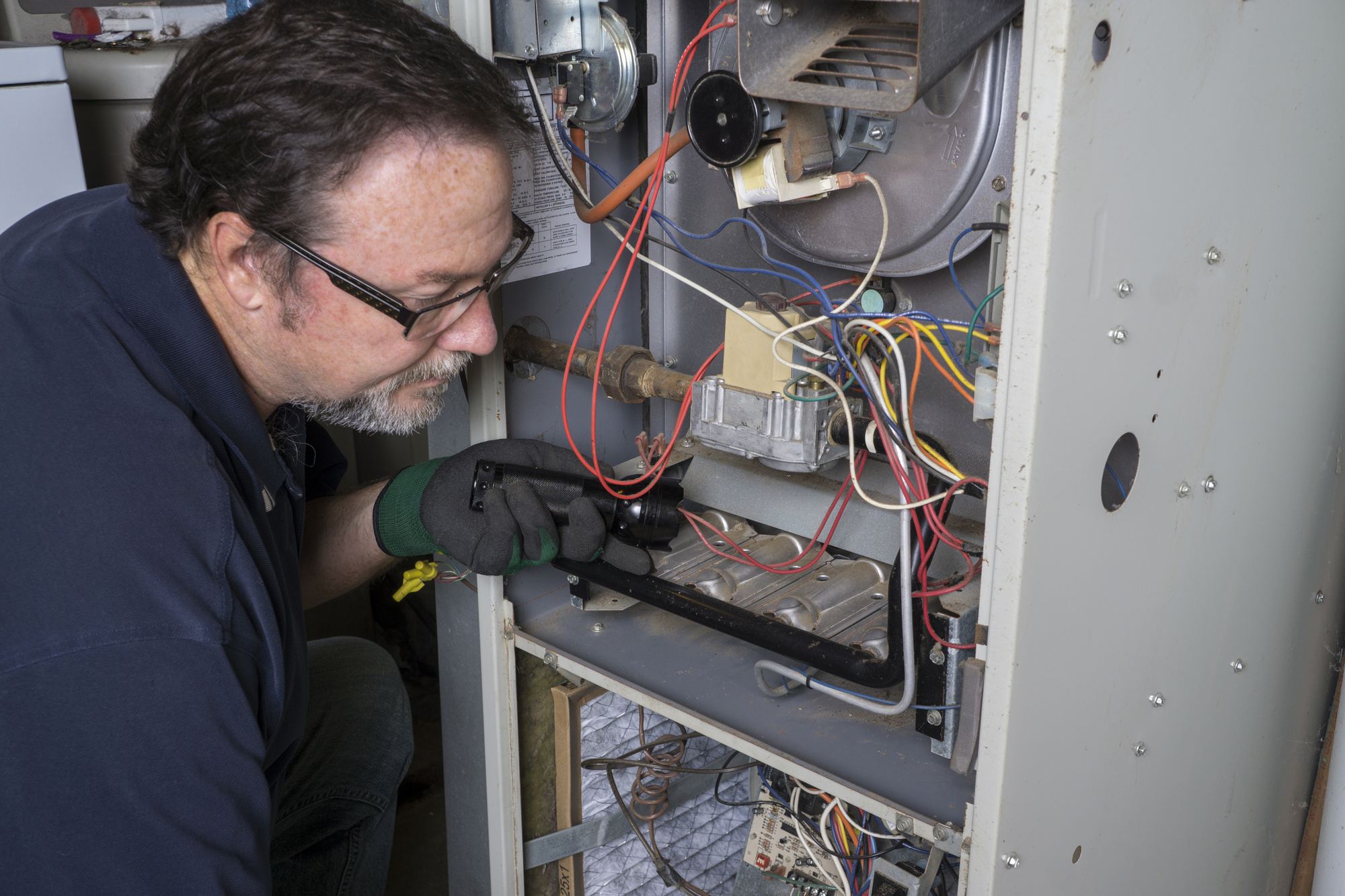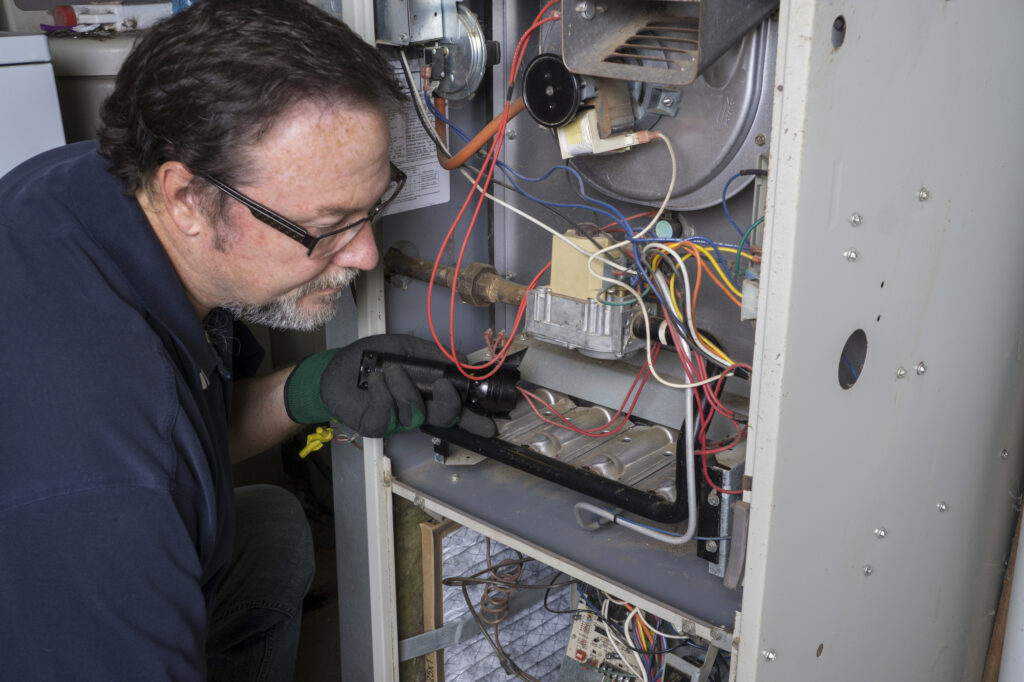 So you hear a loud screeching noise from your basement and you immediately think, "oh great, that doesn't sound good and what is this going to cost me?". Unless you're keeping a bat horde in your basement, the noise is probably from your furnace.
Furnace noises indicate that something is wrong with your furnace, and it's due for repairs. You can choose to ignore these noises, but doing so will work to your detriment. Your best bet is to find the source of the noise and solve the problem once and for all.
This post highlights some of the common causes of a noisy furnace. We also show you how to take care of these noises and keep your furnace in good shape.
Scraping Sounds
Scraping sounds from your furnace indicate that its ball bearings may have worn out. You could also have a loose blower wheel in your HVAC.
Don't make the mistake of trying to fix this on your own. These are super sensitive parts of the furnace, and you could worsen the situation. The best thing to do is to turn it off and contact a professional HVAC service ASAP.
Rumbling Noises
Incessant rumbling sounds signify that you have one or two loose parts. If you don't address the issue immediately, these loose parts may come off completely. Once they do, they can interfere with the normal functioning of other parts of your furnace.
You'll need to contact HVAC pros so they can get to the root of the problem. They'll inspect the heat exchanger, blower motor, and gas burner. From there, they can tell you whether they can secure the loose parts or whether you need to replace them.
Banging Sounds
Banging sounds from your furnace can certainly be alarming. Instead, it might be a delay in your ignition that causes a mini-explosion, producing that loud bang.
Gas continues to build up in the combustion chamber while the ignition delays. When the ignition finally comes on, all the gas will light up at once, leading to the bang. Delays in the ignition are primarily because of a clog or problems with the gas chamber.
We highly advise against fixing the ignition and combustion chamber by yourself. One wrong move could result in huge gas leakage, a recipe for disaster. To be on the safe side, call a professional HVAC service to help you handle the situation.
Whistling Sounds
Whistling sounds aren't that bad, but they're annoying nonetheless. An incessant whistling sound means there's something restricting airflow in your filter. If you don't change your filter frequently enough, dust and debris will clog the filter, leading to this whistling sound.
To solve this problem, consider swapping your filters for new ones. Ensure you change your filter every three months for the most significant effect. Remember, a filter that stays too long compromises your home's air quality.
That said, you might want to check out our air filter buying guide if you're looking to have pristine air quality in your home.
Humming Sound
Is your furnace making a humming noise that doesn't seem to stop? Most homeowners ignore a furnace making a buzzing noise, assuming it will go away on its own. Of course, this only exacerbates the issue, and they eventually have to pay through the nose for repairs.
Humming noises are a sign that something could be wrong with your blower motor or capacitor. Furnace blower motor noise is nothing to smile about and deserves your attention ASAP. Contact your local HVAC repairman to help alleviate the issue before things get out of hand.
Shrieking Noises
Shrieking noises are hands down one of the scariest noises that could come from your furnace. This high-pitched sound almost feels like the furnace is screaming for your attention, and it is. This is another problem with the blower motor, and it likely has a worn or damaged belt.
If you hear even the slightest hint of a shrieking noise from your furnace, contact HVAC professionals ASAP. If you can catch the problem early enough, you may be able to solve it before it worsens. Shrug it off, and you may have to get another belt for your blower motor.
Popping Noises
The popping noises from your furnace almost sound benign, but they're not. If your furnace is making a noise like this, it is most likely because your air ducts are expanding. 
The blower motor will disperse warm air into the air ducts when the air cycle starts. The metal forming the air ducts expands to accommodate the warm air from the blower fan, causing a popping sound. Alternatively, the sound may be a result of contamination in the burner.
The older your furnace gets, the more sediment collects on your burner. That's why you must arrange to remove this debris from your burner every year. Failure to do so can result in improper combustion and may lead to damaging your heat exchanger, which would probably mean replacing the furnace.
Squealing
It's normal for your furnace to make a tiny squeal when you turn it on. This is nothing to worry about unless this squeal turns into a screech. If it's a screech, consider lubricating your ball bearings and calling an expert to check out the blower motor.
Clicking
Don't panic when there's a clicking sound whenever you turn the furnace on and off. However, if the noise persists, you might have an issue with the relay.
It's worth noting that not all issues with your furnace make noise. In fact, some of the most severe furnace issues are dead silent. Arrange for professional furnace maintenance regularly to keep your furnace in tip-top shape.
Furnace Noises? Let the Pros Take Care of Them
The next time you hear furnace noises, don't panic. These are just minor issues with your furnace that an HVAC professional can solve in a flash. However, if these furnace sounds don't stop, you might have to replace your furnace entirely.
Request a quote today, and we'll help you find the best HVAC contractor for your furnace.
Get Quotes
How soon are you looking to buy?*