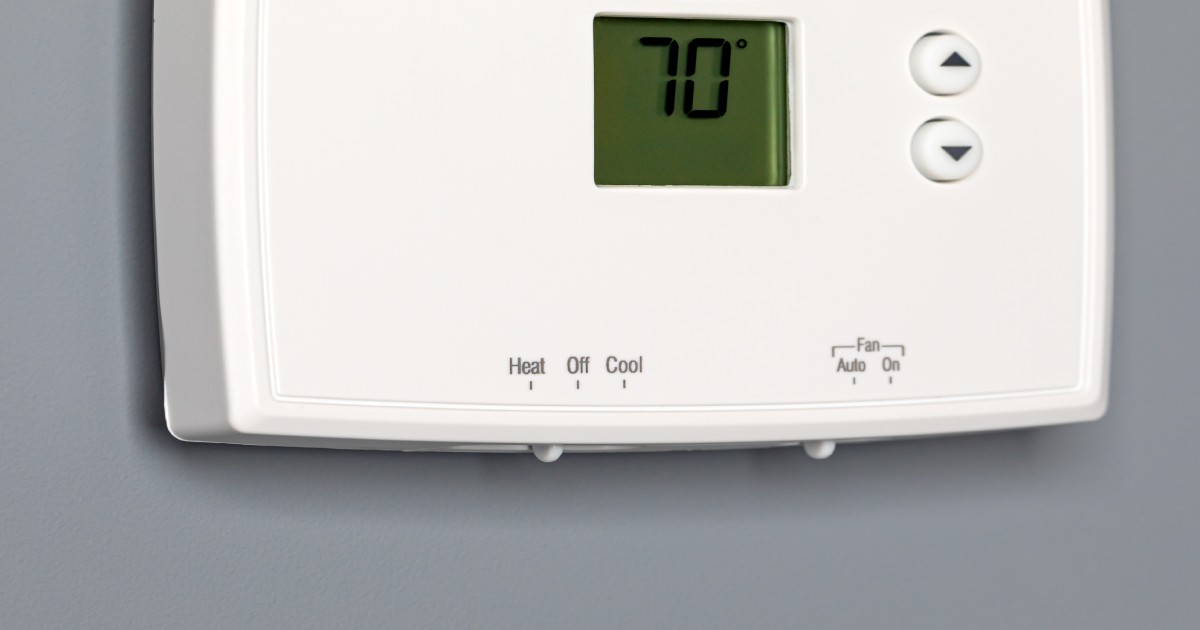 Living in Canada, you know all about cold winters, hot summers, and everything in between. You might wonder when to turn off your furnace in Ontario, since warm spring days may give way to very cool evenings. One day it could be much too hot to run the heat, while the next day could leave you shivering if you've already turned it off. Knowing when to turn off the heat in Ontario is often a matter of experience, but there are some standard things you should consider.
The type of heat you have.
Why does your furnace keep running in the summer?
Furnaces burn fuel even when the temperature is set low.
There are risks and benefits to turning off your furnace.
What season is the right time for a shut-off?
Is your furnace OK to turn off?
Some modern furnaces don't need to be turned off, while others will be costly to leave on when you aren't using the heat. Let's answer some of the questions you might have about when to turn on the heat in your house, and when to turn it off completely.
What's Your Heat Type?
Heating systems fall into one of two categories, regardless of fuel type:
Forced air systems use ductwork to deliver air that has been heated or cooled throughout your home. Because it uses the same distribution system as an air conditioning system, forced air is one of the more widely used options, particularly in newer homes.
Older homes may have radiant heat, which is water-based. Baseboard heaters, radiators and radiant floor heating all rely on a boiler system to heat water that then heats your home.
Both systems can be electric, gas, propane, or oil-burning, but natural gas is the more available and cost-effective option. However, with any furnace or boiler that burns fuel, there's a pilot light used to ignite the fuel. You'll often need help from a professional to light the pilot on your furnace, so you'll want to wait until any chance you'll need the heating system has passed for the year before you think about turning it off.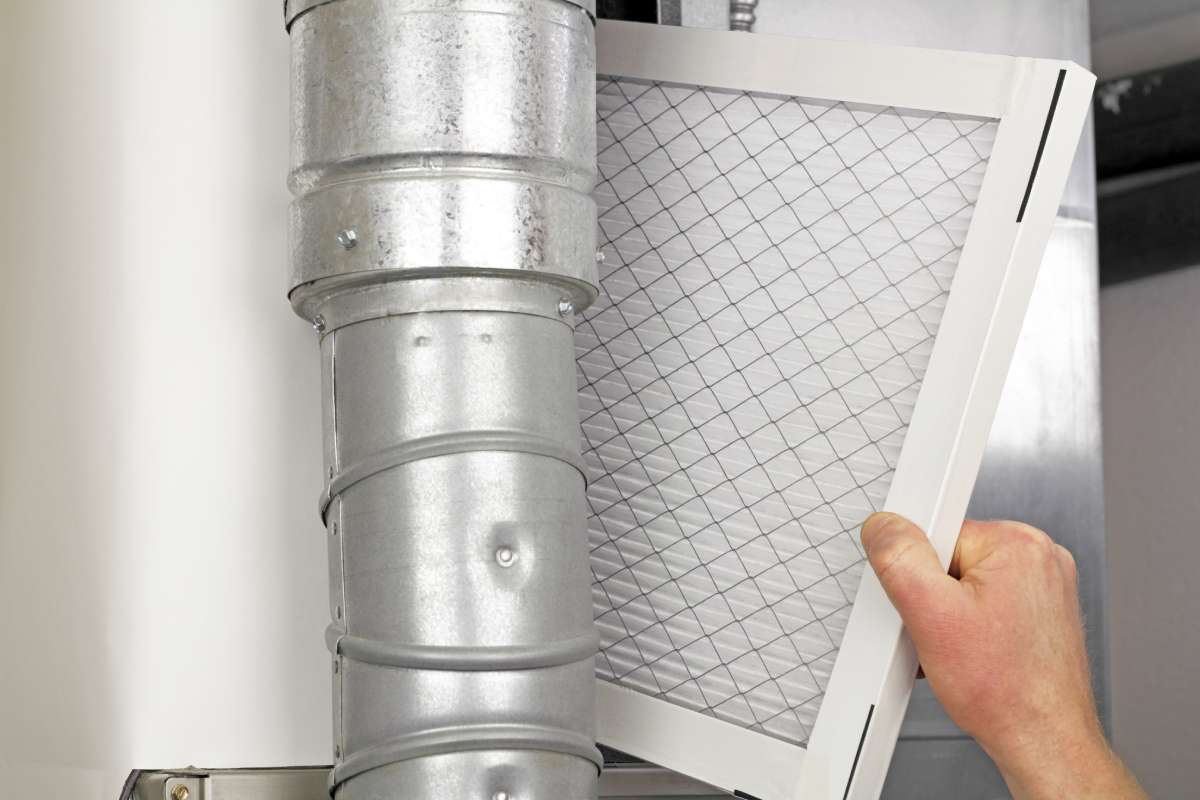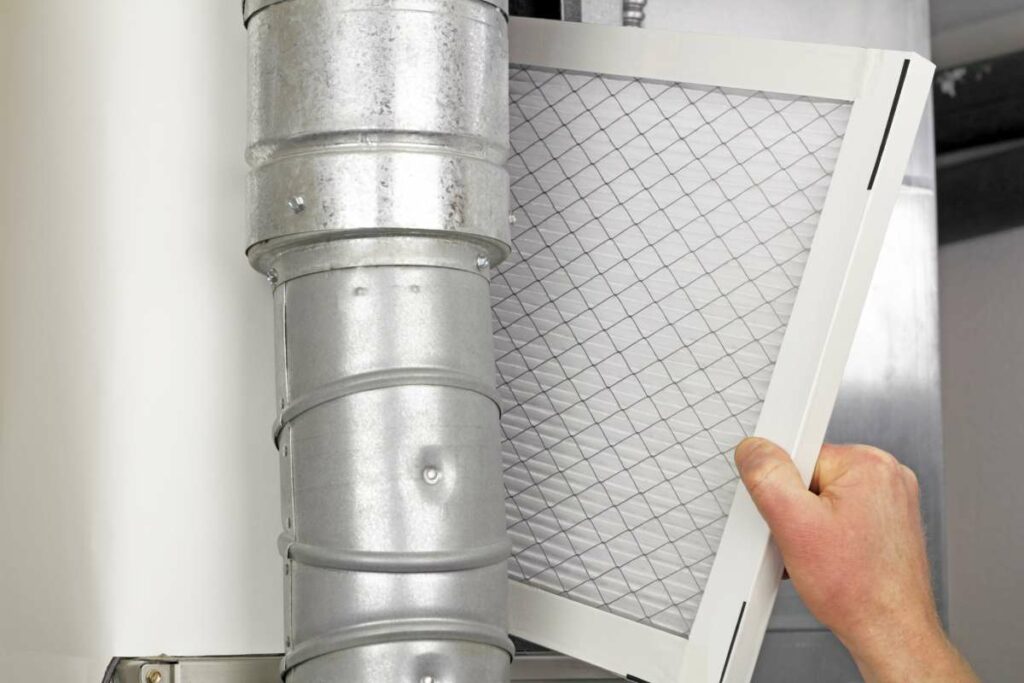 Why Your Furnace Keeps Running in the Summer
You may have noticed that your natural gas usage keeps going, even into the summer month. Why? If all the rest of your appliances are electric, why would you still be using gas?
The answer is that your furnace burns a minimal amount of gas even when it's not actively heating your home. Plus, if the outside temperature drops below your thermostat setting, the heat might kick on accidentally.
If you don't like to run the air conditioning in the summer unless it's very hot and a cool evening occurs, it can turn the heat back on. No matter how low you set your temperature on the thermostat, you might still have the occasional evening where it burns more fuel.
What About Fuel Use When It's Warm Outside?
Older furnaces, those manufactured 15 or more years ago, have an always-on pilot light. That pilot light constantly burns fuel to stay on. When furnaces first started using a pilot light to allow automatic ignition and thermostat-controlled temperature changes, it was a huge leap forward for indoor comfort. Today, that same leap also leads to lagging energy efficiency.
Not only does the pilot light constantly burn natural gas, but it also affects the AFUE rating of the furnace heating your home. An AFUE rating is a way of quantifying the amount of gas used that actually turns into heat. If a furnace were 100% efficient, it would transform every iota of gas into heat for your home.
No system is quite that efficient, but older systems often rate as low as 56%, while newer systems with instant, electronic ignitions can reach ratings as high as 98.5%. Upgrading to a newer furnace means you'll have a pilot light that only burns when the furnace is running. But, if you have an older unit, you'll want to find ways to maximize the energy efficiency of the unit you already have. Turning off your furnace is a great way to avoid paying for an always-on pilot light.
The Pros and Cons of Turning Off Your Furnace
We've looked at some of the benefits of turning off your furnace already, but there are many, such as:
Lower energy bills
Reduced wear and tear on your furnace
Less risk of excessive levels of CO2
However, turning off your furnace is not without its own set of risks. If you turn off your furnace and don't get the right maintenance, it could lead to:
Rusting
Corrosion
Buildup of dirt and debris
Your furnace is likely in your basement, which can get damp in the summer, causing your furnace to rust. Any soot that sits on the surface of the combustion chamber or any other surface can cause corrosion. Anything that gathers in the pipes or intake could lead to problems the next time you try to run the furnace. All of these problems can shorten the usable life of your furnace, but you can avoid them by scheduling routine seasonal maintenance for your HVAC systems.
Can You Shut Off the Furnace in Winter?
The short answer is that it's a bad idea. A home without heat during the winter is one that is vulnerable to problems like frozen pipes which can quickly lead to burst pipes and the resulting flooding. Plus, if you're turning off the heat to save a buck or two on a few unexpected warmer days, expect to pay even more to warm your home back up when the temperatures drop.
Winter is when to turn on the heat in Ontario if you haven't already. Fluctuating temperatures that still drop below freezing outside mean that you should let your thermostat handle the work of regulating your heating system.
If you turned your furnace entirely off during the summer, you may want to know when the heat should be turned on in Ontario, and the answer is fairly early in the fall. The temperature can fall pretty suddenly and without a lot of warning, so it's important to have access to heat, before you need it.
Is It OK to Turn Off My Furnace in the Summer?
Yes, you can turn your furnace off in the summer. While not every furnace has a pilot light that burns energy, those that do can be costly to keep running when you aren't using the heat. So of course you can turn the furnace off.
But, you should only turn off your furnace once you're passed any time when you want to turn on the heat in Ontario. If evenings are still pretty cold, it's likely better to wait until a bit later in the season.
If your furnace is connected to other major home systems such as the air conditioning or hot water, you might have to leave it on year-round. With some HVAC systems, the blower on the furnace also blows cold air when the AC is running, while boiler systems may heat all the water in your home, not just the water in your radiators.
How Do You Turn Off a Furnace?
Once you know that it's safe and beneficial to turn off your furnace, you need to know how. Given the seasonal temperatures in Ontario, we generally recommend waiting until the end of May, and then, you can follow these simple steps:
Locate your pilot light controls and turn the knob to the "off" setting.
Shut off the gas to the furnace, but leave the main gas line running to power other appliances. Your furnace should have its own supply line and shut-off valve.
Schedule your maintenance visit on the same day you turn off your furnace. It's easy to forget to do, and you'll want a professional to handle cleaning, testing, and re-lighting your furnace in the fall. Scheduling the maintenance visit ahead of time means you won't forget and be stuck scrambling when winter rolls in.
Change the air filter as soon as you turn off the furnace. You don't want to be stuck with a dirty filter when you need your system next season, and it's easy to forget if you don't handle it immediately.
Do You Need to Turn Off Your Furnace?
If your furnace has an electric ignition, that means it doesn't have a standard pilot light. It won't constantly burn gas to keep the pilot on, and there isn't much benefit to turning off the furnace. However, if you leave it on, be sure to change the air filter regularly, since air will still travel through and fill it up.
To get a free quote for your next furnace maintenance service, contact a FurnacesPrices.ca certified partner. We connect you with licensed and insured HVAC companies with all of the skills and expertise needed.