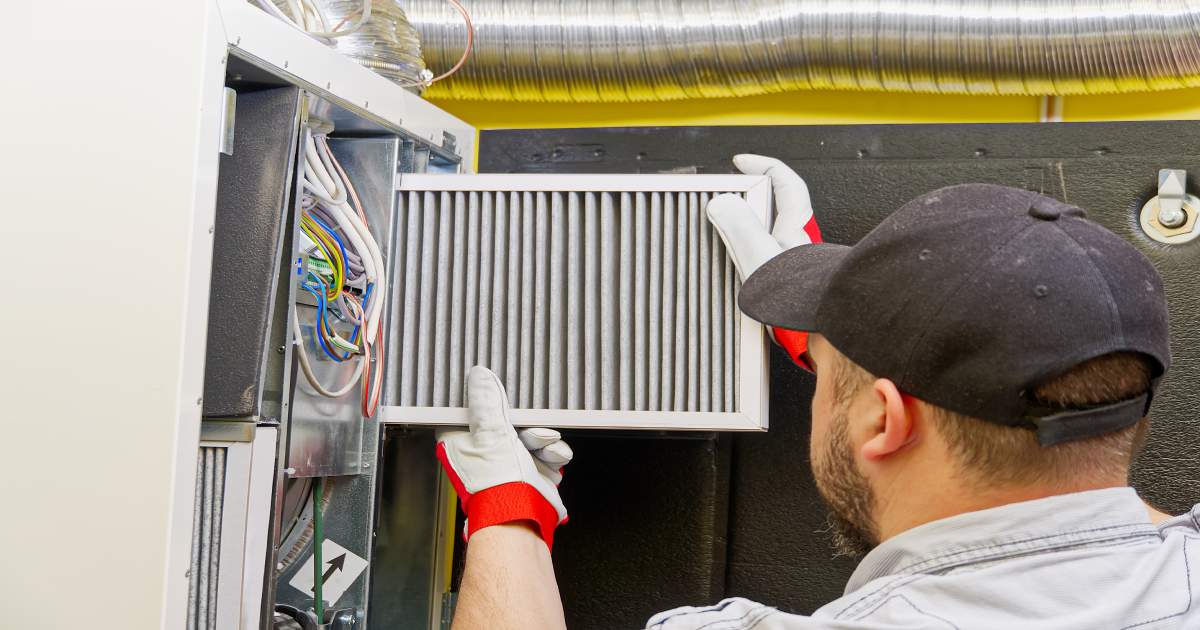 Not sure if your furnace is ready for winter? This guide will explain everything you need to do to prepare your heating system for the cold days to come. We'll explain important furnace maintenance steps and why preparing in advance is essential. We'll also offer tips to lower your heating costs and answer some frequently asked questions.
When Should I Get Furnace Maintenance and Cleaning Done?
Fall is generally the best time to get your furnace maintenance and cleaning done because it ensures you're ready to turn on the heat as soon as the weather gets cold enough. Plus, HVAC technicians can get really busy during the winter since many Canadian homeowners wait until the last second to get their furnaces services. Of course, if your furnace needs more than an annual tune-up, having maintenance done in the fall leaves plenty of time for the additional work.
Your Furnace Maintenance Checklist
Whether you opt to do annual furnace maintenance on your own or have a trained HVAC technician take care of it, some important things need to be done before winter arrives. Although we don't advise doing maintenance on your own, if you do choose the DIY method, make sure to:
Have the appropriate tools
Read and understand the manufacturer's instructions
Know what you're dealing
Feel comfortable with the job at hand
Always turn off the furnace or shut off power to the unit before getting started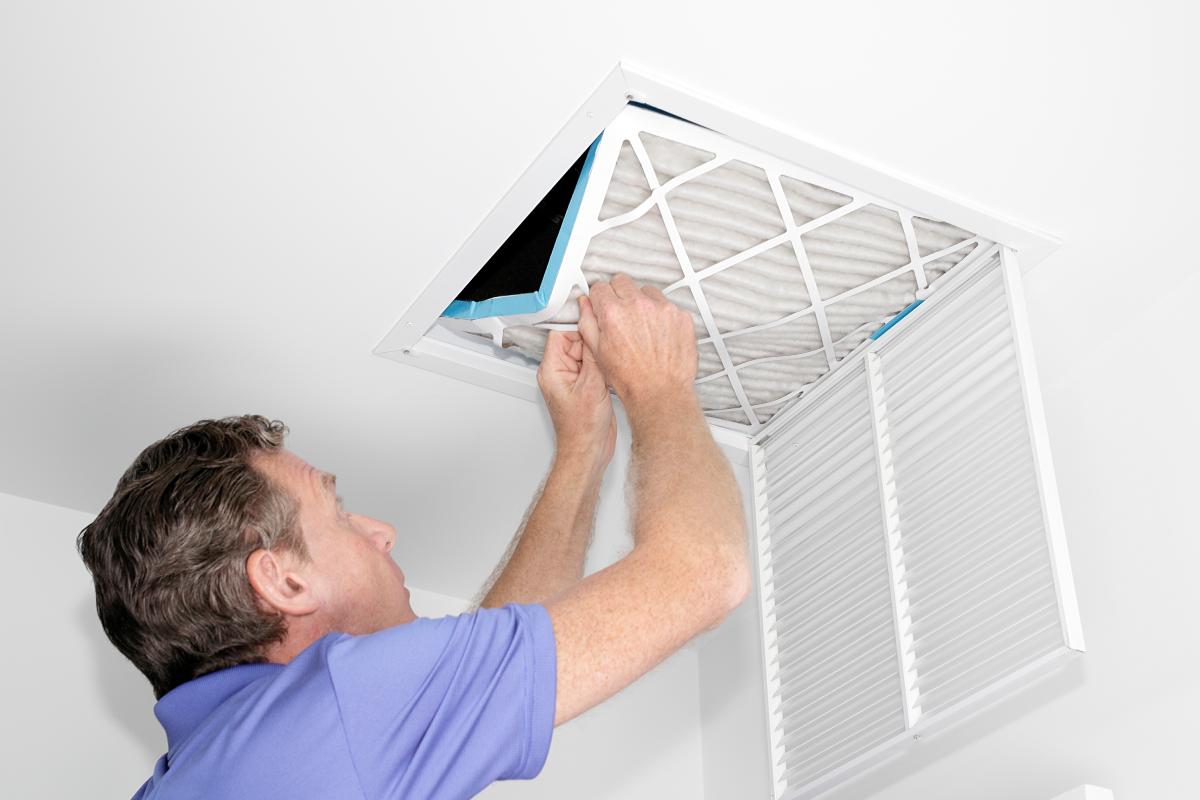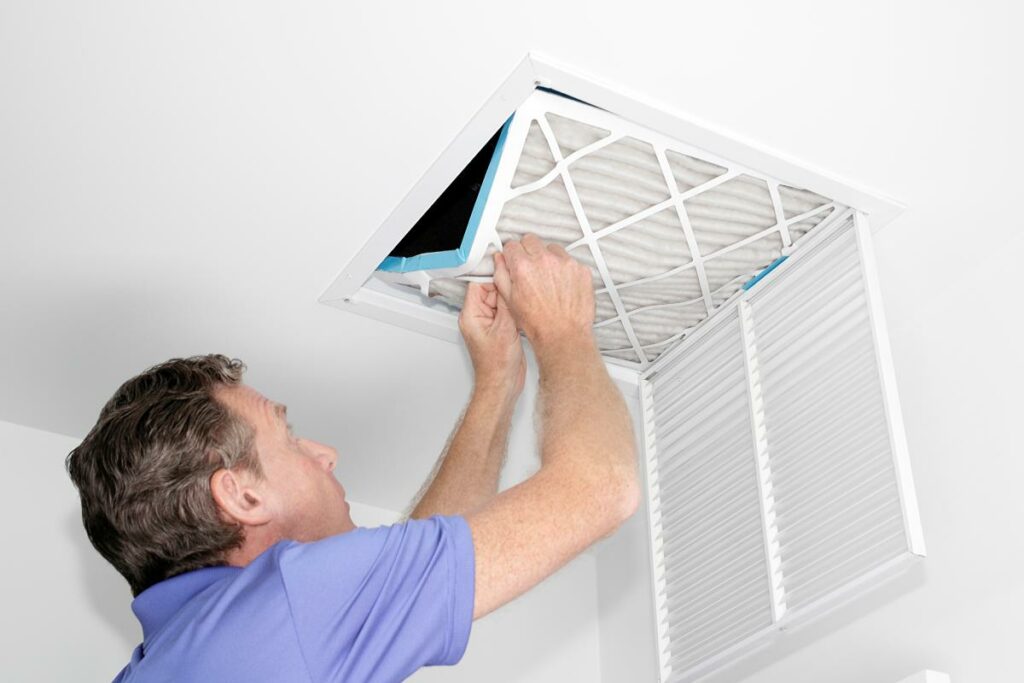 Change the Filter
The filter in your furnace cleans the air going through the system, which also means it helps clean the air in your house. A clean furnace filter can improve indoor air quality and reduce odours. A standard furnace filter should be changed (or cleaned) every one to three months, depending on the style and your indoor environment. Environments polluted with dust, smoke, pet dander, and related things should be changed every month.
If your furnace has a more advanced filter, such as thicker flat ones or extended media filters, you'll generally only need to change them every three to six months. Check your manufacturer's instructions to be certain, though.
Clean Major Components
WARNING: Following these steps is at your own risk; we recommend calling a certified professional.
Your system's major components require annual cleaning to avoid clogs or damage. Start by clearing the area around your furnace of anything (including dust or dirt) to eliminate potential fire hazards. Then, clean each major component according to the following instructions:
Blower motor: Remove the blower and clean the blades gently with a stiff brush or vacuum. Lubricate the blower motor if necessary (check the manual).
Heat exchanger: Brush the heat exchanger with a non-abrasive pad and then vacuum it.
Burner: Vacuum the burner to clean off dust, dirt, soot, and other debris.
Flame sensor: The flame sensor is a safety device; if it gets dirty, it can cause problems. Gently scrub the flame sensor with a non-abrasive pad.
Vents: Go around the house and clear away any objects obstructing the vents, remove anything covering them, and give them a good cleaning with a vacuum or duster.
Check the Pilot or Igniter
If you have an older furnace, it probably has a pilot light. Light this to ensure it's working. Call a professional to diagnose and repair the problem if it doesn't light.
Newer furnaces are generally equipped with electric igniters. Press the igniter button to ensure it works. Not working? Hit the reset button. Still not working? Call a professional.
Replace the Batteries
Smoke alarms and carbon monoxide detectors are essential safety equipment that protects your home and family. However, the batteries in these devices need to be regularly replaced to keep you safe.
You should replace the batteries in both devices every six months, so the beginning of winter or the end of fall is a good time to do it. You'll want to replace the batteries again either at the beginning of summer or the end of spring.
Advantages of Annual Furnace Maintenance
Annual furnace maintenance may seem like a pain because it takes time (if you do it yourself) or money (if you hire a professional). But there are many advantages to completing this maintenance and cleaning checklist once a year, including:
Less maintenance: A little TLC could reduce service requirements and furnace repairs down the road, saving you more than you'll spend on an annual inspection.
Longer life: Regular service will also help prolong your furnace's life, translating to even more considerable savings.
Reliability: Pre-winter maintenance will help ensure your furnace doesn't break down when you need it most—in the middle of winter.
Improved efficiency and air quality: Important maintenance like cleaning the filters can make your furnace work better and reduce dust and other contaminants in the air.
Tips to Reduce Heating Costs
Some of the best ways to reduce heating costs in winter include investing in a high-efficiency furnace, having regular maintenance performed, and changing the filters every one to three months. Beyond that, you can cut your winter energy bills in a few other ways.
Upgrade Your Thermostat
A step up from manual and programmable thermostats is smart thermostats. Smart thermostats can learn your heating habits and make decisions based on your previous settings to ensure your home is always heated how you like it. Even better? Smart thermostats ensure your home is heated as efficiently as possible so your home energy costs stay as low as possible.
Seal Air Leaks
If your home has any air leaks, they could be causing your furnace to work harder. In turn, this can increase your energy costs. Sealing air leaks – or hiring a professional for you – can significantly reduce home energy costs.
The most common culprits for air leaks are windows, doors, electrical outlets, vents, fans, attics, and basements. Areas where wiring or piping comes into the house could also allow air to seep into your home.
Get Quotes On Furnace Services or Systems
Ready to find a certified HVAC professional who can service your existing furnace? Or are you ready to upgrade your current furnace for a new high-efficiency one? Get a quote on a new system or services and repairs today so you can be confident you're ready to stay warm when the cold weather comes.
Get Quotes
How soon are you looking to buy?*