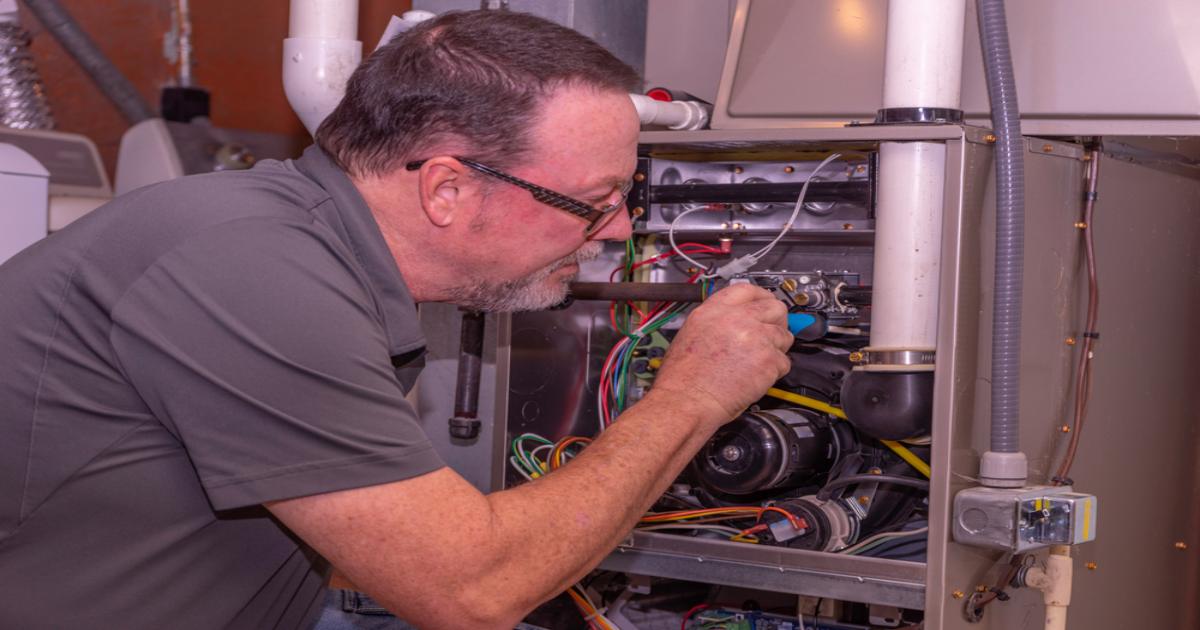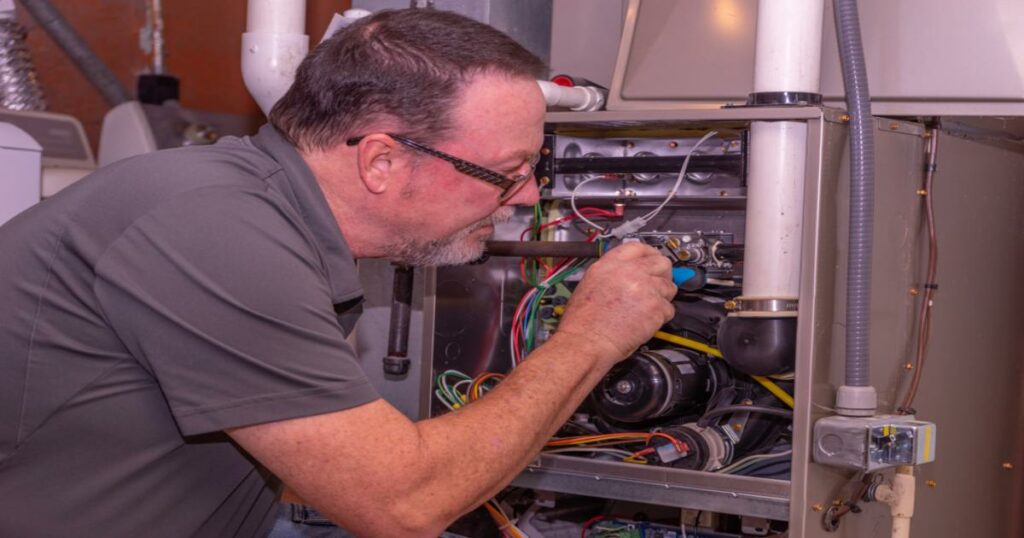 When it's frigid outside, during the worst winter can throw at us, the last thing you want is a furnace that doesn't keep your house warm. If the damage isn't repairable, or it's too costly to fix, that means you'll need a new furnace. But, that leaves you with a host of decisions to make.
Where will you stay until your new furnace is up and running? How long does it take to replace a furnace? Will you need to book a hotel for weeks or is it a job that can be done on a weekend?
Let's answer some of those questions for you. In most cases, professionals can install a furnace in 10 hours or less, but there are some factors that can impact the timeline, including:
The size and condition of your home
Fuel type
Unit availability
Is it a replacement or a new installation?
What type of infrastructure does it need?
We'll answer all of these questions and more as we take a deep dive into furnace installation and what you can expect when you need to install a new furnace.
Average Furnace Installation Timeline
Most furnaces install in about 4 to 10 hours, which often means a single day of work can have your home warm and cozy. If that seems like a wide range, that's because furnaces use a variety of fuel types and methods for heat delivery.
The larger and more complex the system, the longer it will take for your heating professionals to swap out a broken unit for a new one. If your current heater is in bad condition, it can also delay the tear-out process. How long does it take to take out a furnace? Tear-out is usually fast and efficient, but if some parts are rusted in place or require more work to remove, it can delay the start of your new furnace installation. With at least two well-trained heating technicians handling the work, you could have heat flowing through your home in as little as a couple of hours.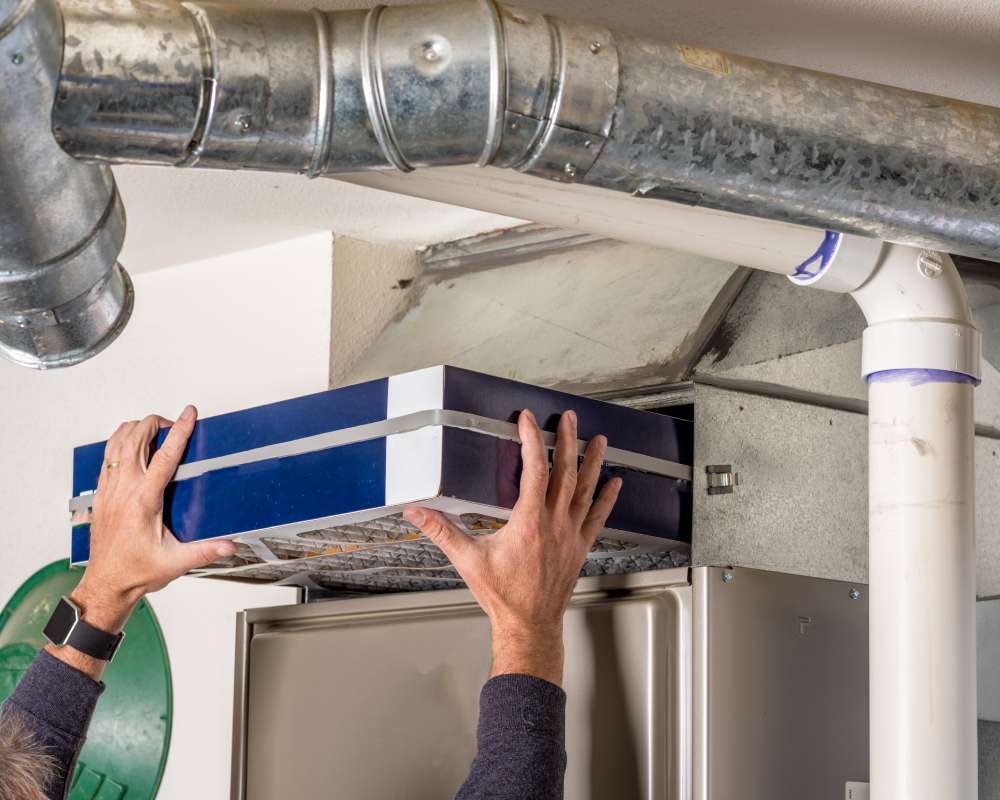 Larger Houses Take Longer During Furnace Installation
Size matters when it comes to your furnace. A larger unit means you'll need more hands to help maneuver the new furnace in place and to get everything hooked up properly. It can also take longer to test the system since you have a larger area to heat.
The condition of the heating infrastructure in your home can also play an important role in determining the timeline. If your vents or radiators aren't in good condition, you may need to have those repaired as part of your furnace installation.
Picking the Right Furnace Fuel
Furnaces are available that use a wide variety of energy sources. Most are fuel-burning, but there are electric options. Natural gas is one of the most affordable options since it is a very low-cost fuel, but gas lines aren't available everywhere. If you don't have easy access to gas, you might prefer to install a propane furnace along with a storage tank, or an electric heater.
If you're doing a simple swap for an older model unit that uses the same fuel type as your new furnace replacement, it can streamline the process and reduce the installation time. If you want to upgrade your furnace to a more affordable and energy-efficient option, such as switching from oil heat to natural gas, it will add time and increase the cost of your installation.
Additional Purchasing Considerations
When shopping around for a new furnace, factors such as availability and heat distribution can influence your decision. Here are some vital situations to consider when you're looking to purchase a new furnace.
Is Your New Furnace In Stock?
While most HVAC companies have a wide selection of furnace options available locally, if you have a specific request or want a model that isn't immediately available, you might have to wait. Shipping times can vary and weather can slow down shipping, turning your one-day heating installation into a multi-week project. Be sure to ask about availability before signing off on the new furnace installation.
Replacement vs. New Installation Timelines
When you have all of the infrastructure in place to support your new furnace, you may only need to swap one unit for another. That helps keep the time short. But, if you're switching to an electric furnace from an oil-burning one, you might also need to upgrade your electric panel.
If you're making the switch to natural gas, you'll need your installer to check the gas lines and make sure they can support the extra fuel load. Whenever you're switching furnace types, it can add time to the installation process.
Forced Air vs. Radiant Heat
How heat is distributed can also impact your final timeline. If you have a forced air system, which is most common for furnace heat, you'll want it thoroughly inspected before you get your new unit. Sagging ducts and poorly sealed seams can cause tremendous heat loss.
Radiators may need bleeding or other maintenance before producing enough heat for every area of your home. Make sure your installer checks the supportive infrastructure before they quote a price or give you an estimated time for completion.
Upgrade Your Furnace Today
It usually takes no more than 10 hours to install a furnace. However, if your home is unusually large or you're doing more than simply swapping one model for a newer version, it can extend the time it will take. Even longer furnace installation projects generally don't take more than two days, so you can avoid booking a lengthy hotel stay and maybe find a friend or family member to put you up over a weekend.
Get a quote today from FurnacePrices.ca certified partners. We check over 15 different criteria, so you only get upfront pricing from reliable HVAC companies.
Get Quotes
How soon are you looking to buy?*