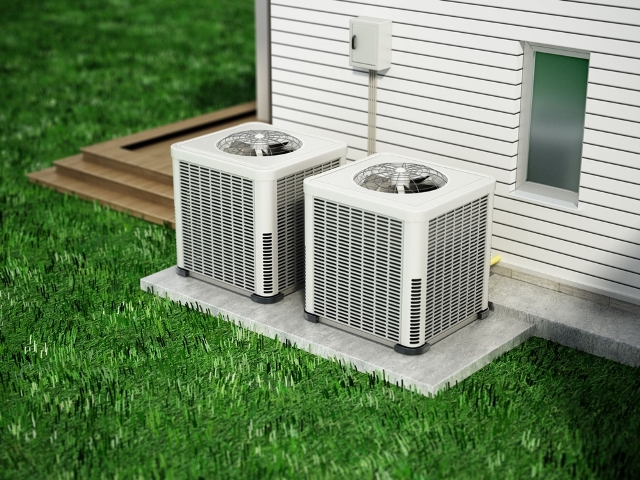 It's no secret that Canadians rely heavily on their heating and air conditioning systems to keep them comfortable throughout the year.
Ducted heat pumps are a type of heating and cooling system that is becoming increasingly popular in Canada. But how do ducted heat pumps work? And what are the benefits of using one?
In this blog post, we will answer these questions and more. So if you are considering replacing or repairing your heating or cooling system, read on to learn more about ducted heat pumps.
What is a ducted heat pump and how does it work?
A ducted heat pump is a central heating and cooling system that includes an outdoor unit to provide both heating and cooling for your home or office. It is a type of HVAC system that is commonly used in both residential and commercial buildings.
The outdoor unit is connected to the indoor system, which includes a blower and a heat exchanger. The indoor unit then distributes the air throughout your home using a system of ducts and vents connected to the blower. The outside compressor circulates a refrigerant fluid through the system to pump heat one way or the other–either supplying heat or removing it from interior air which is pushed through the ductwork to deliver either heated air or cooled air to the living space.
Is a ducted heat pump good?
Ducted heat pumps have many advantages over other cooling systems.
Ducted heat pumps are typically more energy-efficient than other types of air conditioning systems, and they can be used to both heat and cool a space. These air-tight systems can be installed in the attic or crawl space, or even a closet, so they are out of your living area.
Because ducted heat pumps are airtight, they can be more efficient than some other types of HVAC equipment. Ducted air source heat pumps can be controlled by a thermostat, making them easy to use.
They can also provide a more even distribution of temperature throughout your home, making it comfortable to live in. That being said, you can install provisions for zoning that allow you to control the temperatures independently in individual rooms or spaces.
How much do ducted heat pumps cost?
Ducted heat pump prices in Canada vary depending on a number of factors, including the size of the unit, the manufacturer, and the features you choose.
In general, you can expect to pay between $4,000 and $6,000 to replace your ducted furnace system with a heat pump. However, some models can cost as much as $10,000. While it can be a substantial investment for many Canadians, remember that these systems are known for their efficiency, flexibility, comfort, and durability. Many additional features are available on most models to improve their ease of use and functionality. So, the initial ducted heat pump cost may be higher, but the long-term savings on energy costs can be significant.
If you're looking for an energy-efficient way to heat or cool your home or office, a ducted heat pump may be the right choice for you.
Is a ducted heat pump better than ductless?
Ducted heat pumps and ductless heat pumps both have their advantages and disadvantages. Generally, they serve different purposes.
Ducted heat pumps offer a more efficient way to heat and cool your entire home.
Most ductless heat pumps are used to heat and cool a single room or area, and are less expensive to install. Efficient ductless systems are available that heat and cool multiple rooms using a single outdoor unit, but these are considerably more expensive than a ducted system.
In general, ducted heat pumps are a better choice for larger homes and homes with multiple floors. Ductless heat pumps are a better choice for individual rooms or a single large area.
What is the major disadvantage of a heat pump system?
One of the most important disadvantages of a heat pump system is its initial investment and maintenance costs. While a heat pump system might have lower energy bills in the long run, it can be quite expensive to install.
In addition, heat pump systems require regular maintenance in order to keep them working properly. Thei air filters have to be changed or cleaned regularly. Yearly tune-ups are a good idea, especially after the first few years. This and any necessary repairs not covered by warranties can add up over time. A potential disadvantage of heat pump systems in very cold climates is that they may have to work harder. For Canadians, this can be inconvenient.
If the temperature outside drops much below freezing, the system will need to work harder to maintain a comfortable temperature inside, possibly increasing operating expenses. For this reason, many Canadian homes will also have heating systems like a boiler, furnace, or electric baseboard heating. Boilers and baseboard heating don't use ductwork so your home would likely require a ductless heat pump system rather than a ducted one. If your home has a furnace, however, it could be a good candidate to replace it with a ducted heat pump.
What is cheaper to run a ducted heating or split system?
There are a few factors to consider when determining which type of heating system is cheaper to run in your home. The first is the size of your home. If you have a large home, a ducted system will likely be more efficient because it can heat multiple rooms at once.
The second factor is the climate. In a cold climate, a ducted system will be more efficient and more comfortable because it can circulate heat and cooling evenly throughout the house. However, in a warm climate, a mini-split system may be more efficient to operate because it can cool individual rooms as needed, but you will have to spend more in the equipment if you want more than one room or area to be cooled.
The third factor is the cost of installation. Ducted heat pump systems are typically more expensive to install than split systems, but they may be cheaper to operate in the long run than other ducted systems.
Generally, mini-split systems use more efficient components than ducted systems of the same capacity, which gives them the the ability to vary the amount of heating and cooling in their one area, reducing your expenses. People love this. Ducted systems have one setting for the whole house.
Ultimately, the best way to determine which type of system is cheaper to run in your home is to consult with a heating specialist.
Learn more on our heat pump buying guide!
Get Quotes
How soon are you looking to buy?*