Get Heating & Cooling System Quotes in Minutes!
Get free quotes on ENERGY STAR high-efficiency propane or natural gas furnaces, or quotes on other high-efficiency HVAC systems like central air conditioners, ductless heat pumps/mini-split systems, garage heaters, boilers & combi-boilers, hot water heaters or tankless systems, or any other heating & ventilation system.
Simply fill out the form and get no-obligation estimates from the top heating and cooling companies in your area.
Whether it's for your home, or a business or commercial property in Canada, we can help!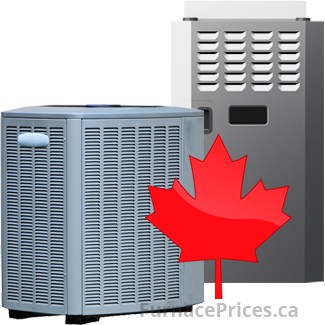 Experienced Companies You Can Trust
Our local partner companies in cities across Canada are trusted local heating & cooling experts, with experienced and licensed technicians, registered with local rebate programs, and offering excellent parts AND labour warranties.
All the Top Brands, including Lennox, Goodman, KeepRite, Amana, Trane, Rheem, and many more!
Is your head spinning just reading about square footage, single or dual stage vs variable-speed, BTUs, AFUE ratings, manufacturers, warranties, installation costs… and so on?
Rest easy, there's an expert ready to help.
Request a quote and often within minutes you'll hear from a qualified expert that can answer your questions and help guide you through the process of buying a new natural gas furnace.
Upgrade your furnace and save money!
Save money on your annual heating costs with a brand new high-efficiency furnace that's Energy Star and EnerGuide-certified.
Top brands like Lennox, Goodman, Amana, Carrier, and American Standard offer quiet-operating, high quality, energy-efficient, reliable, and affordable products to keep your home warm and cozy in the cold winter months, and cool and comfortable throughout the summer.
Regardless of your budget or the size of your home, we can help you find a system that suits your needs.
Central Air Conditioner Quotes
Older central ACs waste a lot of electricity so replacing an air conditioner that's older than 7 to 10 years can save you a considerable amount of money on your hydro/electricity bills.
We recommend upgrading to an air conditioner with a SEER (Seasonal Energy Efficiency Rating) of at least 14 or 16 (on a scale of 8 – 23).
This will ensure good cost-savings on energy bills, a lowered impact on the environment & carbon footprint, and should qualify you for any government rebates that are currently available.
Simply fill out the form above to get started with a free quote.
Quotes
Free, Quick & Easy
Get free quotes on a new furnace, A/C or other heating & cooling system from reliable HVAC specialists in your area.
FurnacePrices.ca is an official participant of the ENERGY STAR program administered by Natural Resources Canada.