Edmonton Heating & Cooling Services and Contractors
If you live in Edmonton and are responsible for the heating and cooling systems in a house or apartment, then this guide will help you find a reputable HVAC contractor you can trust.
We'll talk about the important qualities that make a great HVAC professional, introduce you to an independent contractor certification program that takes the hassle out of finding a dependable company, and tell you a little about a few of the best Edmonton HVAC contractors who have been certified through the program.
Everybody knows how cold Edmonton winters can get, and when you live in the city, that means you have to know where to turn when you find yourself without heat in the winter. Similarly, if your air conditioner breaks down in the middle of summer, it's good to have someone trustworthy on hand you can call for a repair.
These local heating & air conditioning companies are FurnacePrices.ca Certified partners, meaning they have passed our extensive 15-point independent certification process, learn more here (opens in a new tab).
Note that while all companies listed on our website are required to pass our certification process, companies do pay a membership fee to be featured on our website.
Published
Certified Edmonton Heating & Cooling Contractors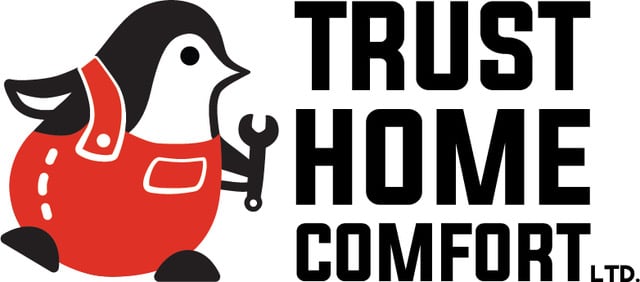 Proudly serving the Edmonton area
About Trust Home Comfort:
Established, with a great track record
Amazing feedback from verified customers
Experienced and well-trained staff
Fully licensed, bonded, and insured
Current Promo
12 Months No Payment No Interest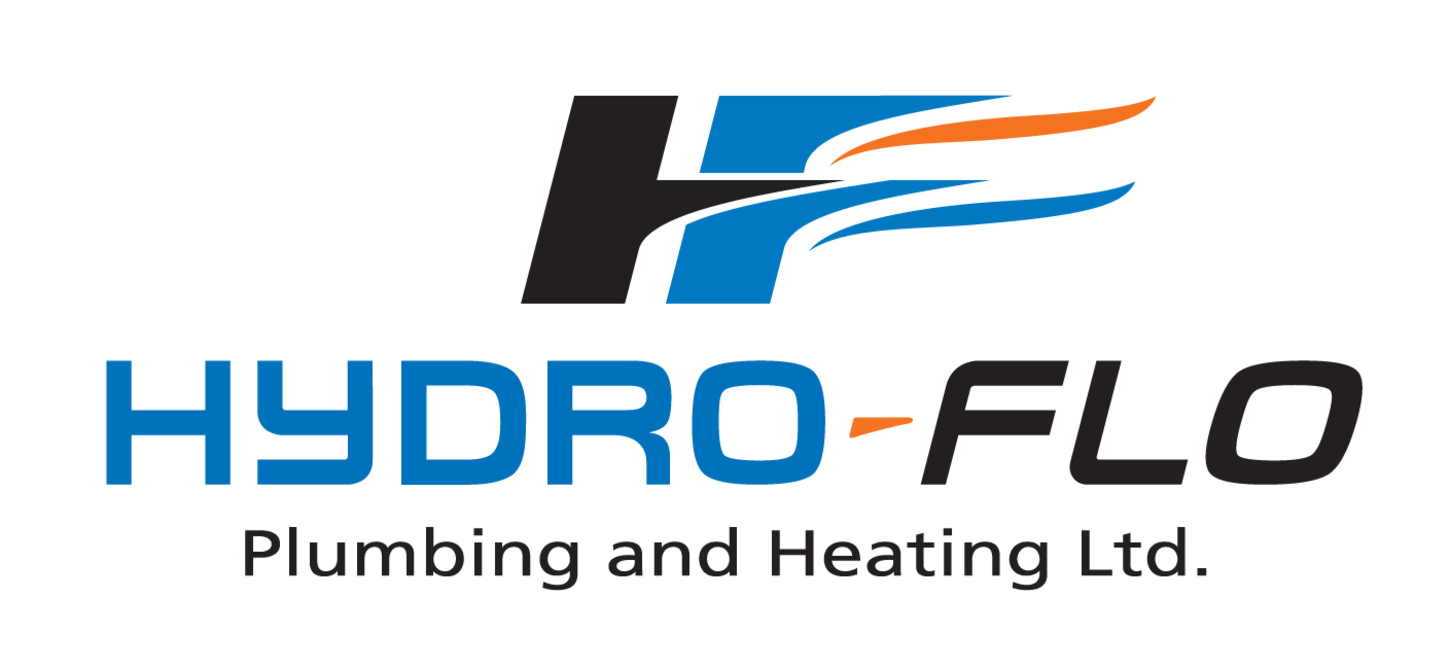 Proudly serving the Proudly serving the Edmonton area area
About Hydro-Flo Plumbing & Heating:
Established, with a great track record
Amazing feedback from verified customers
Fully licensed, bonded, and insured
Experienced and well-trained staff
24-hour emergency service
Current Promo
Carrier get up to $1750.00 off on select systems and Rheem get up to $600.00 off on select systems.
What Makes These Some of Edmonton's Top Heating and Air Conditioning Companies?
Learn more about what makes these companies a great choice for upgrading or replacing your heating & cooling system.
Trust Home Comfort
Trust Home Comfort is one of the best heating companies in Edmonton, and they've been certified through our rigorous program. They want to be a breeze to do business with, and that means they have a full range of HVAC services available around the clock, and they service the entire Edmonton Metropolitan Area.
As their name suggests, Trust Home Comfort prides themselves on being reliable and dependable, so all their technicians are experienced, have additional factory training, go through background checks, and are certified through both the province and the TSSA.
The technicians at Trust Home Comfort specialize in selling, installing, maintaining, and repairing natural gas and propane furnaces, central and mini-split air conditioners, tank and tankless water heaters, rooftop units, thermostats, air purifiers, and more. They also carry some of the most popular brands in Canada, and offer HVAC equipment rentals and great financing options.
Trust Home Comfort passed our certification process with flying colours because:
Their technicians are fully licensed, qualified, and insured
The staff are experienced and well-trained
Technicians have manufacturer training above and beyond what's required
The contractors are insured
The company provides fair and transparent quotes you can work with
They have a great reputation with their customers
Hydro-Flo Plumbing and Heating
Another of Edmonton's top HVAC companies is Hydro-Flo Plumbing and Heating. They offer a full range of residential and commercial services, including heating, air conditioning, plumbing, ventilation, sewer and drain services, and more.
Hydro-Flo has been operating in Edmonton for 15 years, and in that time, they've developed a reputation for being a dependable partner for all your HVAC needs, and for providing top-notch service with every visit.
Whether you need an upgrade, installation, or service, Hydro-Flo is available 24/7. They are equipped to deal with natural gas and propane furnaces, central air conditioners, boilers, and ventilation systems from all the brands, and they carry a great selection of products from the top names in HVAC. Plus, they have great financing options for customers, and offer free estimates to help you budget for projects.
It was easy to certify Hydro-Flo Plumbing and Heating because they meet all of our criteria, including having technicians that are licensed and certified, having insurance for their contractors, sending their HVAC pros for additional manufacturer training, having a great track record with clients, and offering transparent quotes that are easy to understand.
The Top 6 Qualities of the Best Furnace and Air Conditioner Contractors in Edmonton
6. Training and Credentials
HVAC systems are complex, and the best way to learn about how they operate is to learn from a professional who's already an expert in the field.
In Alberta, anybody working in HVAC has to be a registered apprentice learning from such an expert, a certified journeyperson who's already completed an apprenticeship, or have other recognized credentials in the field.
This ensures that the HVAC contractors you invite into your home know what they're doing and will be capable of helping you.
Another thing to look for is insurance. While it's not necessary for contractors to have insurance, the reputable ones do.
5. Experience
While training is important, experience is another thing you want in an HVAC contractor, because only somebody who's been working in the field for many years will have acquired all the skills and knowledge to do the job expertly.
Moreover, HVAC companies with lots of experience have had time to establish themselves with customers in the community, and their reputation can help you decide if you want to work with them or not.
4. Great Staff and Customer Service
The expertise and professionalism of an HVAC contractor is vital, but it's also important that the company itself has great staff who are well-trained, friendly, organized, and knowledgeable.
When the staff has these qualities, the company will be able to offer excellent customer service, and that includes being responsive when you call, being flexible with appointments, and being helpful overall.
3. Full-Service Offering
You shouldn't have to call separate HVAC companies to find different technicians to work on different components of your HVAC system, and any contractor you hire should be trained and experienced working with furnaces, boilers, air conditioners, water heaters, and other equipment.
Similarly, the company should have a full range of services, including:
Sales and installation
Maintenance and repairs
Replacements
Diagnostics and troubleshooting
Annual service, inspections, cleaning, and tune-ups
24/7 emergency repairs
2. Turnaround Time
The last thing you need when your furnace or air conditioner breaks down is to have to wait on an HVAC technician to schedule you in, so it's important to find a company that's responsive when you call and is able to get a contractor scheduled promptly to address your problem.
1. Quoting Process
The best way you can budget for HVAC projects is by using the quotes a contractor provides. As such, the best heating and cooling contractors in Edmonton consistently deliver quotes that are fair, accurate, and transparent, and the top companies offer free, no-obligation quotes.
An Independent Certification Program to Help you Find the Best HVAC Contractors in Edmonton
There are plenty of HVAC contractors operating in Edmonton, and talking to each of them—or even just a few of them—to inquire about the above qualifications would take more time than you probably have to spend.
At the same time, you need to be able to find a reputable and qualified contractor quickly and easily, and that's where our independent contractor certification program can help.
When contractors come to us to be part of the program, we look at more than 15 different criteria before approving them, and that includes:
Examining their reputation and track record in the community
Looking at original or scanned copies of their licenses and insurance
Going beyond online reviews and talking to actual customers to get real feedback about their performance
Making sure they offer a full range of services and can work with all equipment
Finding out if they have additional manufacturer training
Ensuring their quotes are fair and transparent
Our extensive assessment process means that you can believe that any contractor you find through our program will be among the top heating and air conditioning companies in Edmonton.
Another great thing about the program is that it's completely independent: we aren't HVAC contractors, we don't work for any HVAC contractors, and contractors can't pay to be included in the program. If an HVAC company doesn't meet our standards, then they don't get certified.
---
Check out these guides you may also find helpful: