Buying a new central air conditioner in Edmonton can feel overwhelming with so many brands, companies and high-efficiency features to choose in the Edmonton and surrounding areas.
Researching before the start of air conditioning season will let you make an informed choice on which new central air conditioner model meets your cooling needs and your budget. Our team at Furnace Prices has put together a detailed overview of factors to consider when buying a high-efficiency central A/C in the Edmonton area.
We are blessed with a bevy of seasons here in Edmonton, sometimes seeing all four in the same week. While a highly-functioning furnace is very important for the bitter cold months, having quality central air is equally as critical when temperatures hit the 80s and 90s. Keeping cool is important for safety and comfort of family members and pets.
The first thing many consumers look for when beginning the journey of purchasing an Edmonton central air conditioner is price. In our area homeowners should expect to pay up to about $7,500 for a new unit installed. While budget is important, the lowest price should in no way be the deciding factor on which new AC system to purchase.
Average central air conditioner cost in Edmonton (including installation):
$5,500 – $6,500
In Edmonton, consumers wanting to purchase a new, high-efficiency central A/C unit can expect to pay approximately $5,500 to $6,500. Factors that affect pricing include brand, model, unit size, your location, and the furnace company you buy from.
With so many variables involved, it is a good idea to choose an established and reputable company, like our Certified Local Partners. Ensure that the HVAC company you select also offers a competitive labour warranty on their work.

Higher than average
Slightly above-average price range, which may be due to factors like a more complicated installation, or purchasing a top-of-the-line unit or premium brand.
$6,500

Typical price range
: $5,500 – $6,500
The average price range for a typical high-efficiency unit with a typical installation from an established, fully licensed & insured local HVAC contractor. Prices will vary within this range based on installation factors, brand & model, unit size/BTU output & efficiency, among other things.
$5,500

Lower than average
Below-market pricing; be careful if the price is exceptionally low. The lower the price is below average, the higher likelihood that you may receive a more hastily done installation, low-end or used components, limited labour warranty coverage & ongoing support, or the company may be less established or lacking in insurance and/or licensing & certification.
Central Air Conditioner Cost Factors in Edmonton
A number of criteria go into determining the cost of installing a new AC unit in Edmonton, some of which include brand, size, location, and labor prices. One very important factor that should be integrated into your cost is warranty length and details. A $5,000 AC with a 10-year warranty will actually cost less on an annual basis than a $3,000 unit backed for just 3-years.
Prices between AC contractors can vary based on the degree of difficulty of the installation, whether the contractor is affiliated with a specific brand like Lennox, Carrier, or Goodman, and the warranty length. When comparing similar AC units between different providers, if one is much higher priced than the other it's usually because of increased labor costs.
A higher AC price doesn't always mean perfect installation and service, but one with a cost well below market value is almost always a red flag. A homeowner can take their chances with discount lawn equipment, but shouldn't skimp when it comes to appliances for the home such as an AC, furnace, washer/dryer, etc.
What to look for when choosing a heating & air conditioning contractor
People often fret over the brand of air conditioner to buy, but choosing the best contractor in Edmonton. Not only is the quality of the workmanship and installation crucial to the air conditioner's lifespan, the company you choose will be relied on for future servicing and warranty coverage.
Always choose an established company that has:
Good, independently-verified feedback
A solid track record and no outstanding disputes
Verified insurance, licenses, and certifications
Experienced staff, with manufacturer training
Registered to offer rebates
Checking all of these things is difficult and time-consuming.
That's why we've already done it for you!
Learn more about our independent local HVAC contractor Certification program, designed to help you get a reliable heating system at a fair price, from reputable local dealers.
Who Are Our Top Edmonton Air Conditioners Contractors?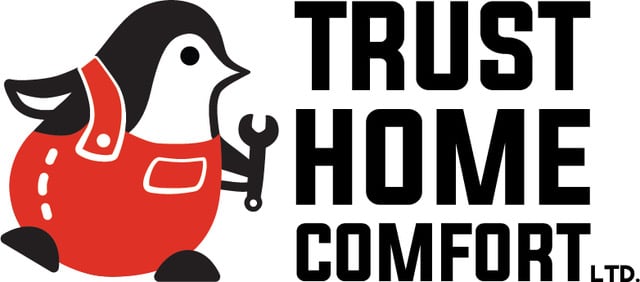 Proudly serving the Edmonton area
About Trust Home Comfort:
Established, with a great track record
Amazing feedback from verified customers
Experienced and well-trained staff
Fully licensed, bonded, and insured
Current Promo
1. Heat Pump Early Bird Promotion! $5600 Rebate!
2. 12 Month No Payment No Interest on Selected Goodman Furnace or AC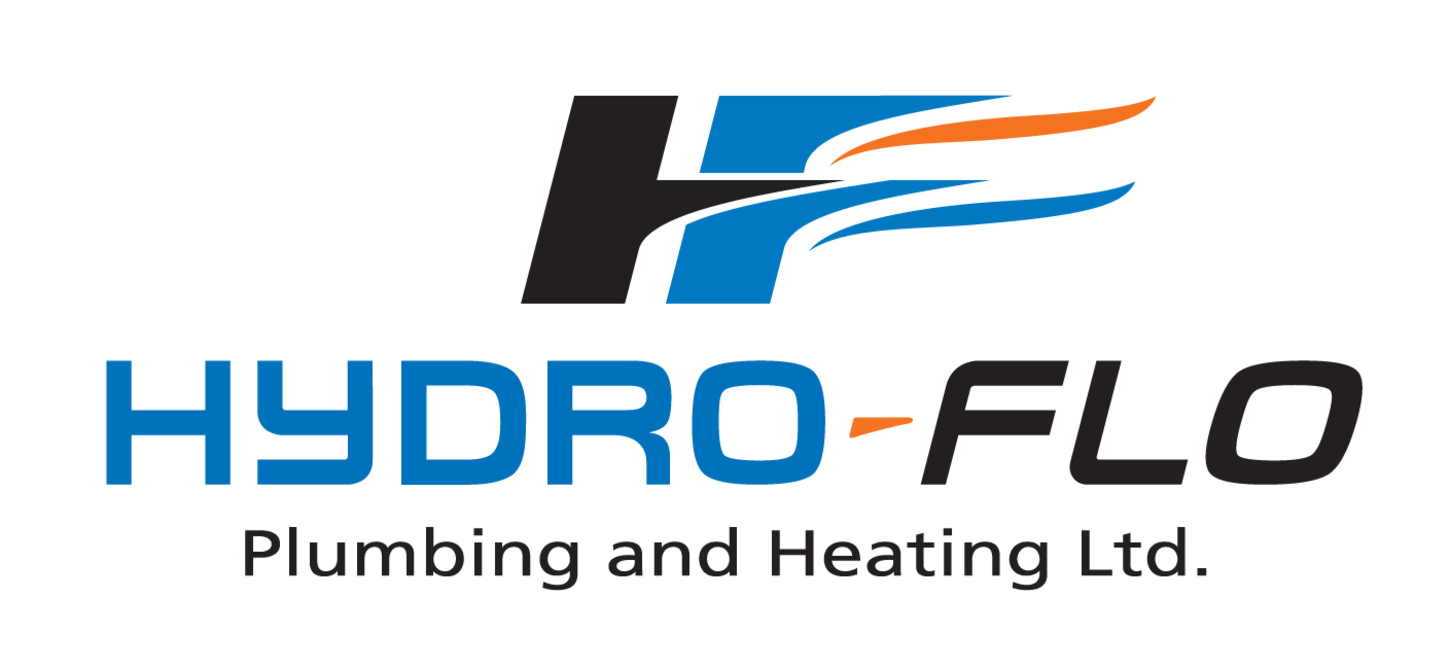 Proudly serving the Edmonton area
About Hydro-Flo Plumbing & Heating:
Established, with a great track record
Amazing feedback from verified customers
Fully licensed, bonded, and insured
Experienced and well-trained staff
24-hour emergency service
Current Promo
Carrier get up to $1750.00 off on select systems and Rheem get up to $600.00 off on select systems.
Is the Installation Contractor Important?
It is generally accepted that the two most important factors in buying a new AC in Edmonton are a) brand of the air conditioner and b) quality of the installers. It makes sense really, even the best HVAC contractors in Canada can only do so much with an inferior product and at the same time elite brands like Lennox won't perform as they are advertised to if improperly installed.
What a homeowner should look for in an HVAC installer is somebody who stands by their work with a labor guarantee. Being courteous, being prompt, and having great communication are nice side bonuses, but most people just want their AC installed correctly and functionally – and want the peace of mind to know it will be fixed ASAP when it isn't working.
HVAC contractor labor costs are a slippery slope to navigate for consumers. Super high-end labor costs as well as low-ball contractors kind of weed themselves out of the market, and a majority of home owners prefer to go with an installer in the median price range.
Purchasing a High-Efficiency Central Air Conditioner in Edmonton
Upgrading your home cooling system to a high-efficiency central air conditioner will keep you comfortable in the summer heat while reducing your monthly energy bills. Central A/C systems available in Canada have a Seasonal Energy Efficiency Ratio (SEER) sticker that specifies their energy-efficiency. SEER ratings range from 13-20+. The higher the range, the more energy efficient the unit.
Before buying a new central air conditioner for your home in Edmonton, consult a licensed HVAC contractor to identify the correct size of central air conditioner you need to cool your home efficiently. Getting the right size is especially important because if the central A/C system is too small, it will work too hard to meet the cooling demands on your home, causing frequent on and off cycling. A central A/C unit that is too large will not be able to do a good job of extracting humidity from the air.
What AC Unit Size Do I Need?
Easily the most critical thing to determine when shopping for new air conditioners in Edmonton is capacity. Central air conditioners are available in sizes from 1.5 to 5 tons and what size is needed is based on the area to be cooled. Having too small of a unit will overwork the AC and not get a homeowners their expected 10-15 year life span. An air conditioner that is too large won't cycle correctly and it won't "condition" or take the humidity out of the air.
To find out what size of AC is needed for your Edmonton property, the formula is to multiple the square footage of your home x20, and then divide that by 12,000. The number 12,000 is not drawn from random, it derives from one ton of AC size being equal to 12,000 BTU.
Considering Energy Efficiency
Once a homeowner knows what size of AC unit they require for their space, the next part of purchasing a new module is deciding exactly what features they want to include. At the top of that list is energy efficiency, a concern not only for environmental factors but also as a way to lower utility bills each month.
Energy Efficiency Ratio (EER) is what needs to be looked at as far as the wattage coming in towards the cooling going out. EER is actually configured by dividing an AC unit's BTU by its wattage and with Central Air Conditioners SEER (seasonal efficiency ratio) is the number used in the selling points. The average AC has a SEER rating of 12 – anything higher than that will be more efficient and vice versa for anything lower.
One other thing homeowners should consider is that the AC is just one component of the whole house cooling process. The central air conditioner will work even that much more efficiently with proper insulation, ventilation, and with high quality windows and doors.
How Living in Edmonton Affects AC Selection
July and August temperatures in Edmonton average between 23 and 28 degrees Celsius. Homeowners can look at their AC units cycling 15-24 hours a day during these peak times which is why it's extremely important to have a top quality brand as well as a trusted installer.
Do I Need a Permit to Install a Central AC in Edmonton?
Most HVAC projects in Edmonton will require approval in the form of a building permit. This requirement falls under the Safety Codes Permit Bylaw and is needed not only on new installations, but on repairs and alterations as well. New home HVAC work must be completed by a licensed contractor, and only the homeowner may apply.
After work is completed an inspection of the installation is also required. This includes an inspection of all mechanical devises that are going to be sealed, approved before they are covered.
Deals Available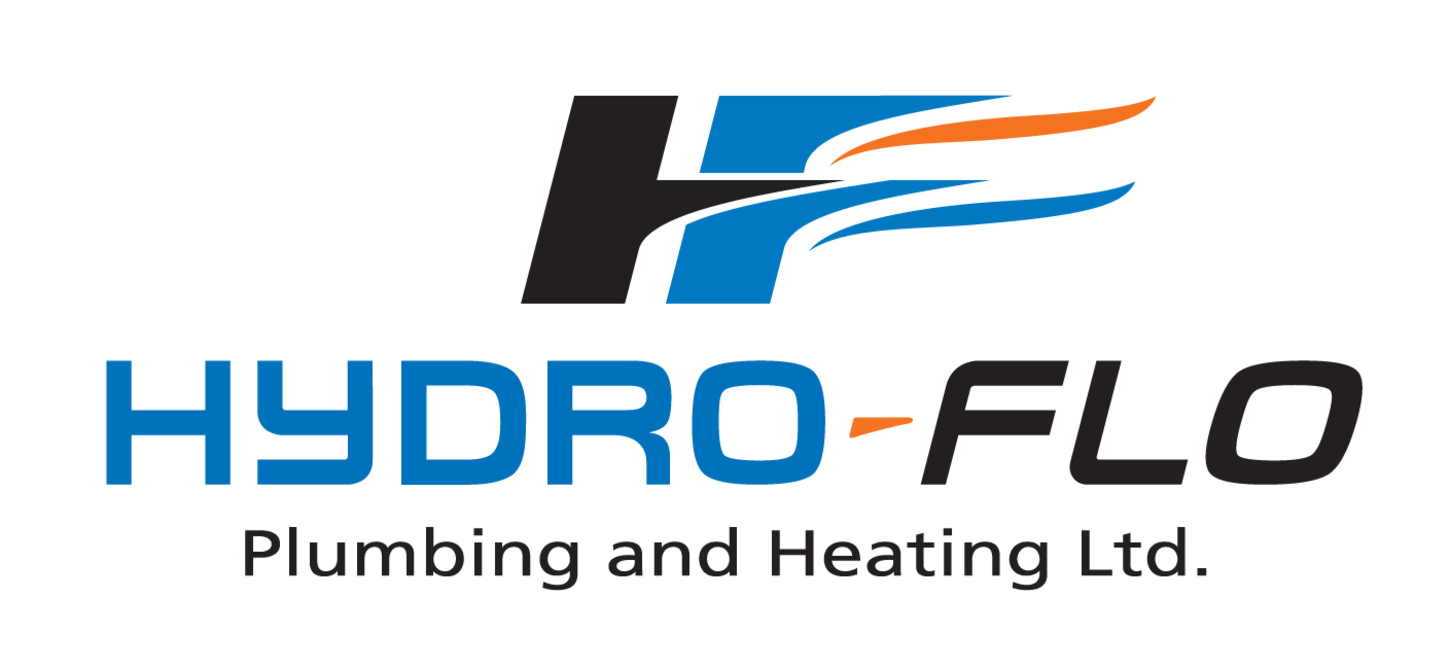 Current Promo for Hydro-Flo Plumbing & Heating:
Carrier get up to $1750.00 off on select systems and Rheem get up to $600.00 off on select systems.

Current Promo for Square One Water, Heat & Air:
Air Conditioning Tune-Up – $149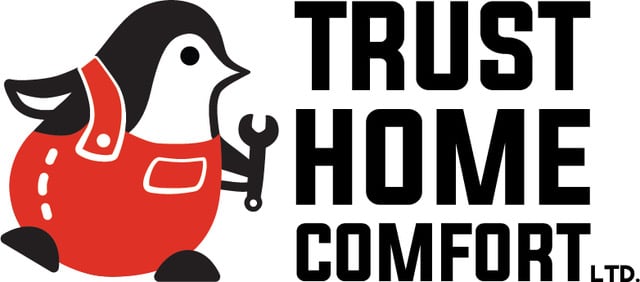 Current Promo for Trust Home Comfort:
1. Heat Pump Early Bird Promotion! $5600 Rebate!
2. 12 Month No Payment No Interest on Selected Goodman Furnace or AC
Government Rebates Available
Occasionally the high-efficiency central air conditioner that you purchase may be eligible for government rebates that add extra savings and value. Consult your HVAC distributor for assistance in determining your rebate eligibility.
However unfortunately there isn't much in the way of central air conditioner rebates in Alberta currently, however there are rebates for solar in Edmonton. You may also be able to take advantage of the federal government home improvement program which offers up to $5,000 for energy saving home upgrades.
Popular Central Air Conditioner Brands
Edmonton homeowners looking to buy a new energy-efficient cooling system, have a wide range of top quality brands to choose from. Goodman, Carrier, Lennox, KeepRite and Trane top the list with their positive SEER ratings and sustainable performance. Goodman, Lennox, Carrier, and KeepRite have ENERGY STAR® certified models available for maximum sustainability.
---
Get FREE Quotes from Certified Local Contractors!
---
Installation Considerations
Indoor coils can be challenging to fit, affecting installation costs. Coil quality will also affect the system's overall efficiency, so ensure that the quality is good before you buy. Correct installation can have an impact on the overall performance of your central A/C unit. With that in mind, it's important to ensure that you have a licensed HVAC technician install your new central A/C system.
Financing Options
If your air conditioner breaks down without warning, replacing it can be expensive. Fortunately, Edmonton homeowners have a variety of financing options available to help them get the home comfort system they need under terms they can afford.
With financing available to accommodate practically every financial situation, Edmonton homeowners can benefit from a high-efficiency central air conditioner (and lower energy bills) any time.
Edmonton AC Summary
There are a number of ways consumers can take some pressure off of their AC units including boosting insulation and installing smart thermostats that turn the module on and off relative to past use. Ultimately though, the biggest success of the AC unit comes from the quality of the brand and the installation.
Buying a new central AC in Edmonton doesn't have to be a daunting task. Do your homework on brands, features, and efficiency of the specific units, know the size you need, and use our resources to find the best prices and installers in Edmonton and the surrounding area.
Stay cool, everybody.
General City Information
Average July and August temperature highs of 23 to 28 degrees Celsius have Edmonton residents may consider upgrading to a high-efficiency central air conditioner that can combat the summer heat while decreasing their utility bills. Trusted local HVAC distributors can assist you with selecting the correct energy-efficient central A/C unit to meet your home's cooling demands.
Edmonton & Surrounding Areas
Camrose, St. Albert, Spruce Grove, Sherwood Park, Beaumont, Leduc, Stony Plain, Fort Saskatchewan, Devon
Popular Neighbourhoods
Strathcona, Westmount, Empire Park, Balwin, Jasper Place, Terra Losa, Blue Quill, Silver Berry, Downtown, Summerside, Glastonbury
Other Articles You May Find Helpful: