This article will discuss what's involved with HVAC maintenance, including common problems, what it costs to repair important components, and everything else you need to know about emergency furnace and air conditioner repairs in Edmonton. We'll walk you through troubleshooting and diagnostics, talk about what issues should be left to a professional, and help you find a contractor in Edmonton you can rely on for installation, maintenance, and other services.
Average Hourly Rate for HVAC Service Call in Edmonton: $75 – $150 per hour
Related Guides You May Find Helpful
Our Recommended Emergency HVAC Service Providers in Edmonton
Get fast help diagnosing and repairing your broken down or malfunctioning heating & cooling system from our trusted local HVAC partners.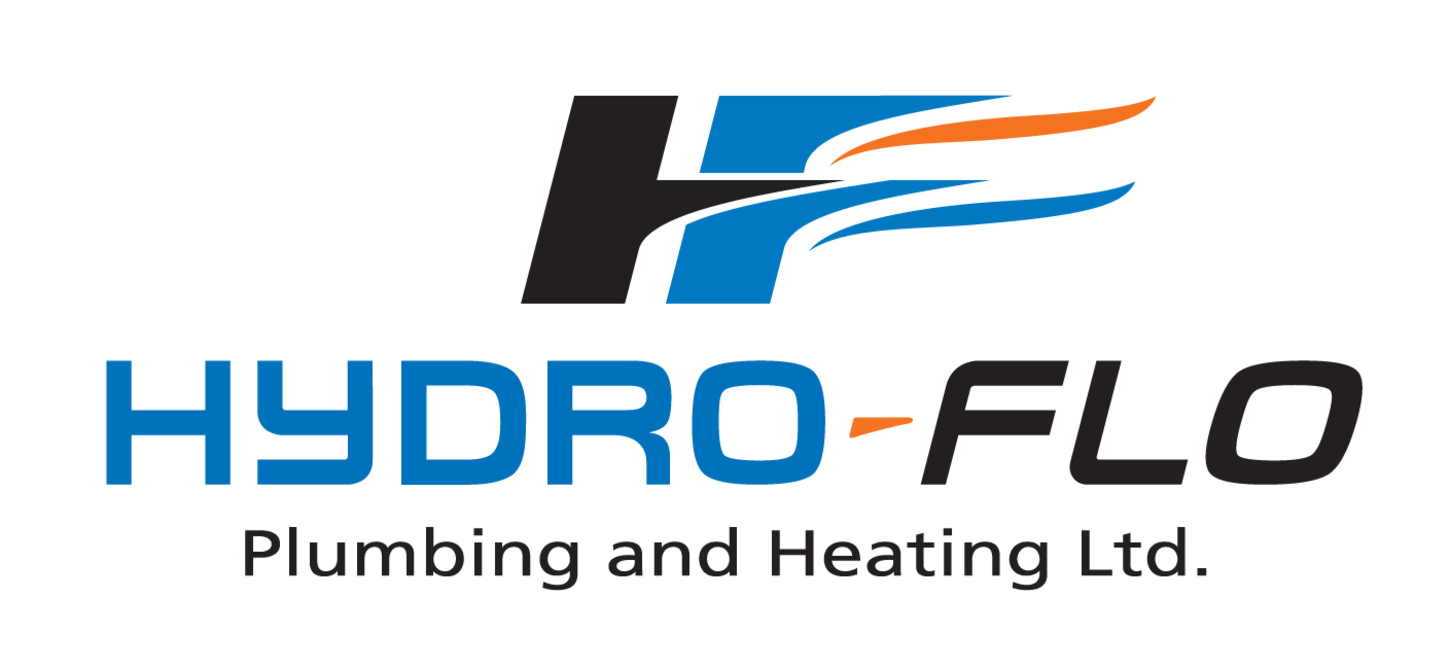 Proudly serving the Edmonton area
About Hydro-Flo Plumbing & Heating:
Established, with a great track record
Amazing feedback from verified customers
Fully licensed, bonded, and insured
Experienced and well-trained staff
24-hour emergency service
Current Promo
Carrier get up to $1750.00 off on select systems and Rheem get up to $600.00 off on select systems.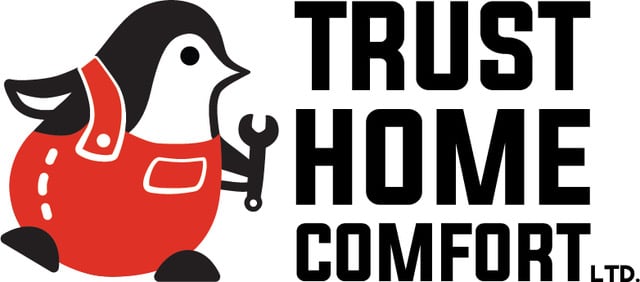 Proudly serving the Edmonton area
About Trust Home Comfort:
Established, with a great track record
Amazing feedback from verified customers
Experienced and well-trained staff
Fully licensed, bonded, and insured
Current Promo
1. Heat Pump Early Bird Promotion! $5600 Rebate!
2. 12 Month No Payment No Interest on Selected Goodman Furnace or AC
Part of being a homeowner is maintaining the heating and cooling systems that keep you safe and comfortable in the winter and summer months. That maintenance includes regular service and tune ups, recognizing the signs of trouble, and getting help from a professional HVAC technician when your furnace or air conditioner starts acting up.
Most Edmonton homes have forced air furnaces for winter and air conditioners for summer, and this article is dedicated to the repair and maintenance aspect of operating these important HVAC systems.
Choosing the Right Edmonton Repair Contractor
You may not have known what to look for in a full-service HVAC company, and you might also not be aware of what makes a good furnace and air conditioner repair technician. In fact, most homeowners probably don't.
To make choosing a contractor easier, we've made an independent HVAC contractor certification program with the goal of assessing HVAC specialists for a variety of factors. When you find a contractor through our program, that person has been vetted for things like:
Having training and experience
Being licensed and insured
Providing good customer service
Having a good community reputation
Being able to work on all HVAC equipment with confidence
Offering transparent quotes that are easy to understand
Being responsive and available when called
What to Expect from an HVAC Service Call
Whenever you need service for your furnace or air conditioner, it will always start with a call to the company. They'll ask you to describe what you need, and that could include describing any possible issues you're having with your system. Then they'll schedule a time and date for a contractor to come.
The contractor will inspect your furnace or air conditioner, diagnose and troubleshoot problems, perform necessary maintenance, and possibly make repairs.
When necessary, the technician might have to order a new part and schedule another appointment to complete the repair.
In some cases, you might have to sit down and talk about getting a replacement unit.
Some contractors might also ask if you want to sign up for an annual maintenance program, which could include yearly service for your furnace and air conditioner. These can be beneficial because the costs are often fixed, and because the company will keep track of when your furnace or air conditioner is due for service.
Average Cost of Major and Minor HVAC Repairs by Component
Plenty of things can go wrong with furnaces and air conditioners, and knowing the general cost of repairs can help you budget, or help you decide if it makes more sense to replace the entire unit.
The cost of a repair or replacement part depends largely on what's wrong and what components are involved, so let's look at the components by the numbers.
Furnaces Repairs
Some of the common components involved with furnace repairs and maintenance can include the filter, heat exchanger, flame sensor, thermostat, burner, gas valve, blower fan and motor, and ignitor. Sometimes these components need to be cleaned, calibrated, repaired, or replaced, and here are the average costs:
| Component/Part/Maintenance | Average Cost |
| --- | --- |
| Thermostat, ignitor, or flame sensor | $80 to $300 |
| Burner/gas valve | $115 to $470 |
| Annual inspection | $150 to $250 |
| Thermostat, blower, or circuit board | $125 to $650 |
| Heat exchanger or motor | $1,200 to $2,400 |
Air Conditioner Repairs
Common components involved with air conditioner repairs include the drain line, refrigerant, coils, compressor, circuit board, condensate pump, and fan motor. Again, these might need repairs, replacements, or a little TLC. Here are some average costs by component:
| Component/Part/Maintenance | Average Cost |
| --- | --- |
| Fuses, condensate drain line flush, or circuit breaker | $75 to $290 |
| Refrigerant, condensate pump, circuit board, or condenser fan | $100 to $750 |
| Annual inspection | $200 to $300 |
| Fan motor or condenser coil | $400 to $2,900 |
| Compressor | $1,300 to $2,300 |
HVAC System Maintenance & Troubleshooting
There are a few reasons why it can be helpful to understand and recognize common issues with your HVAC system.
For one thing, it will enable you to see certain problems immediately and arrange for a service call from a professional HVAC technician. This will ensure your family doesn't get stuck out in the cold in winter without a furnace, or that you don't have to battle the heat alone in summer.
Just as importantly, getting help right away when your furnace or air conditioner needs maintenance will prevent smaller problems from turning into bigger ones and give your HVAC system a longer life.
Finally, there are a few maintenance and service tasks you can do yourself if you feel comfortable. That doesn't include issues that involve major components like the heat exchanger, compressor, coils, blowers, power supply, or gas lines.
Note that you should ALWAYS hire a professional for any significant maintenance or troubleshooting, except for minor tasks like replacing your filter, or checking your thermostat. This is for informational purposes only.
Let's talk about the issues you can potentially fix, how to diagnose them, and how to rectify them:
| Component | Symptom | Potential Fix |
| --- | --- | --- |
| Furnace filter | Inefficiency, bad smells, not enough air/heat | Clean or replace the filter |
| Furnace flame sensor | Furnace shuts off too soon | Clean the flame sensor |
| Thermostat | Irregular cycling, wrong temperature | Check the thermostat settings |
| Thermostat | Blowing hot/cold air when it shouldn't | Change fan setting to Auto |
| Power | Not producing heat/not running | Reset the circuit breaker |
| Air conditioner filter | Bad smells, inefficiency, not enough cold air | Clean or replace the filter |
| Air conditioner coils | Not enough cold air, rising bills | Clean the coils |
| Air conditioner refrigerant | Fluctuating temperature, not enough cold air | Recharge the refrigerant |
To Repair or Not to Repair (an Older Furnace or Air Conditioner)
We said it's possible that after a service call, a contractor might talk to you about the possibility of replacing a unit. Buying a new furnace or air conditioner can be expensive, but repairing or replacing a major component on your old unit can also be pricey.
So what's a homeowner to do when faced with the decision to repair or replace? Here are four things to consider that will help you make the right choice:
Consider the cost/component: Furnace and air conditioner repairs aren't always expensive, but if the cost you're quoted to repair the unit is more than 50 percent of what you might pay to upgrade it, then you should think about replacing it. For example, you might pay $2,400 to replace a cracked heat exchanger, but could instead spend $4,000 and get a brand new high-efficiency gas furnace with cool new technologies.
Consider the efficiency: Modern furnaces and air conditioners are highly efficient, especially compared to older models. If your heating and cooling costs are rising because your HVAC system is older and getting less efficient, then you could save a lot on energy bills in the coming years by investing in an upgrade.
Consider the age: A furnace or air conditioner shouldn't be expected to last longer than 15 to 20 years. If yours is older than that and still running, then good for you! That's not unheard of, but more often than not, furnaces and air conditioners nearing the end of their lives will start to break down more often, become less efficient, and start costing you more than they're worth in energy and repair bills.
Consider the warranty: Regardless of the cost of the repair or the age of the system, you can always opt to repair a furnace or air conditioner that's still under warranty because the manufacturer will foot the bill.
The HVAC Services Market in Edmonton
Any HVAC specialist in Alberta will be a registered apprentice, a certified journeyperson, or have recognized credentials proving their skills in the industry. Beyond that, however, the City of Edmonton doesn't have any special licensing requirements for HVAC professionals.
When you have to do work to a heating or ventilation system in an Edmonton home, you might require a permit, and your local HVAC expert should be able to help with that.
Edmonton's modern history goes back to the late 1700s, when the first forts were built in the area. Today, the oldest buildings in the city are from the mid 1800s, and there are still plenty of historic neighbourhoods like Calder, Garneau, and Oliver.
At the same time, Edmonton is always developing, and there are modern and growing neighbourhoods like Windermere. In fact, the city is divided up into nearly 400 neighbourhoods.
Most of the homes in Edmonton are heated with natural gas furnaces, and it's not uncommon for homes to have two furnaces to help combat the dry, frigid winters that hit the city. Although natural gas furnaces are the most popular, there are also plenty of homes that are heated with oil or propane furnaces. Most homeowners steer clear of electric furnaces because they can't always heat homes as quickly, so they're less equipped to deal with sudden drops in temperature.
No matter what kind of heating system you have, there are plenty of HVAC specialists in every section of the city who have the expertise to help you diagnose and fix problems with your furnaces and air conditioners.
Competition in the city will help to keep prices lower, but the farther you travel into more rural areas, the fewer companies there are, so prices will likely be higher.
Edmonton HVAC Maintenance, Repairs, and Services
The fact that there's a lot of competition in Edmonton for furnace and air conditioner repairs and maintenance is a great thing for homeowners.
First of all, it means you have a lot of choice. Second, it means the companies operating in the area will offer a full range of services at decent prices, including:
Expertise with all HVAC systems, including water heaters, boilers, and ventilation, as well as furnaces and air conditioners
Sales
Installation
Diagnostics and troubleshooting
Maintenance and repairs
Emergency services
Annual tune ups and inspections, including replacing filters and recharging refrigerant
Repairing and replacing parts
Selling, installing, and calibrating thermostats
Major HVAC Brands and Products in Edmonton
The majority of furnaces and air conditioners—and other appliances like boilers and water heaters—on the market are made by a few manufacturers and released under different brand names. Furthermore, furnaces and air conditioners in Canada do have to meet certain efficiency standards, and competition makes it so that manufacturers have to make quality units.
The point is that whatever brand you choose to heat and cool your home, chances are the unit will be reliable and long-lasting. Here are some of the brands that Edmonton homeowners trust for their efficiency, designs, durability, and warranties:
KeepRite
Goodman
Napoleon
American Standard
Rheem
Bryant
Trane
Carrier
Lennox