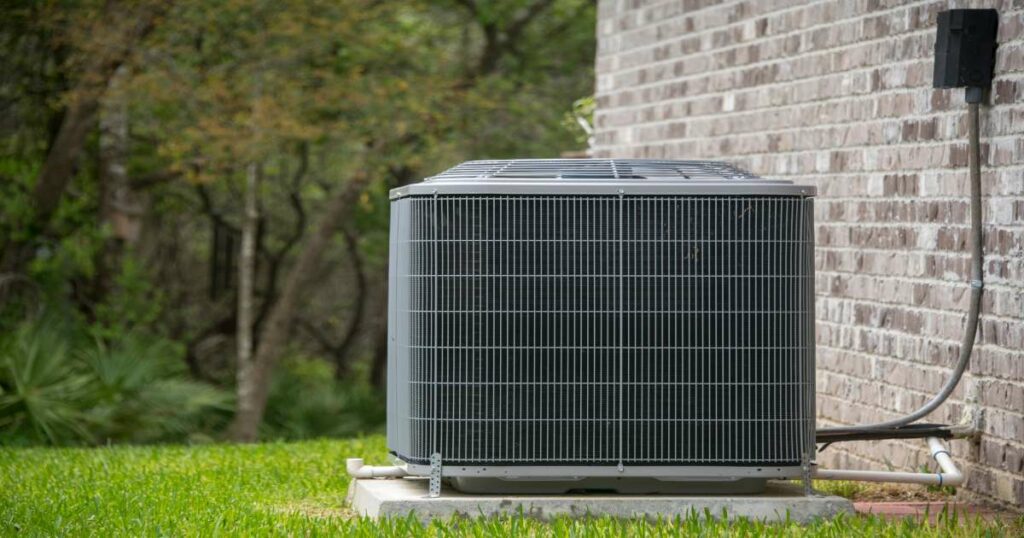 One issue that causes confusion for a lot of Canadian homeowners is how to protect these systems when they're not in use during the winter months. Should you cover your air conditioner in the winter? Depending on who you ask, you'll get conflicting advice. So, let's consider the pros and cons.
Should You Cover Your AC in the Winter?
Air conditioning systems are a substantial investment, and it's important to take good care of them. That means protecting them from ice and debris. So, should you cover your AC in winter? In many cases, the answer is yes.
A lot of people decide to cover their air conditioners during the coldest months of the year to protect them from falling leaves, ice and snow damage.
If you leave your air conditioner exposed to the elements during the winter, it will be exposed to snow and ice. There's a chance that falling ice could damage the external unit. In addition, snow and ice can penetrate the unit.
As temperatures rise and fall and the snow melts and then refreezes, it may expand and damage the fan and other delicate parts. Covering the AC system protects it from this kind of damage.
Will Snow Damage My Air Conditioner?
Snow itself isn't a problem for air conditioning units. Modern central air conditioning units usually have robust external vents and fans. However, it may become an issue if a lot of snow is allowed to build up inside the unit.
Repeated freezing and thawing of the snow can damage the delicate internal workings of your air conditioner. Using a loose cover to prevent snow from getting inside the unit could be a good idea.
Why Shouldn't You Cover Your Air Conditioner During the Winter?
Covering your air conditioner can protect against some forms of damage. However, covering your AC unit can cause problems in its own right. Depending on the type of cover you choose, you could increase the risk of dampness and condensation forming under the cover, leading to mold and rust. In addition, rodents may take shelter inside the cover, seeing it as a spot to hide from the elements.
It's this concern about rust and rodent infestations that makes some people wary of covering their AC units.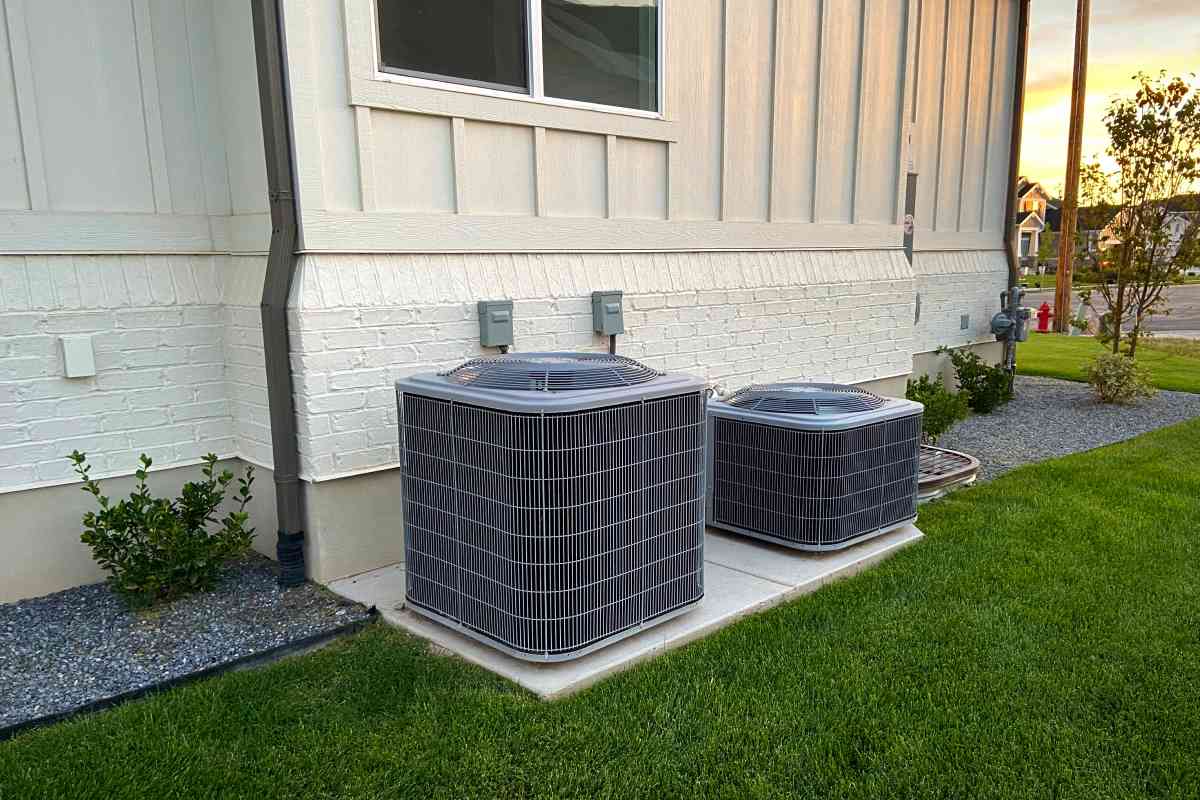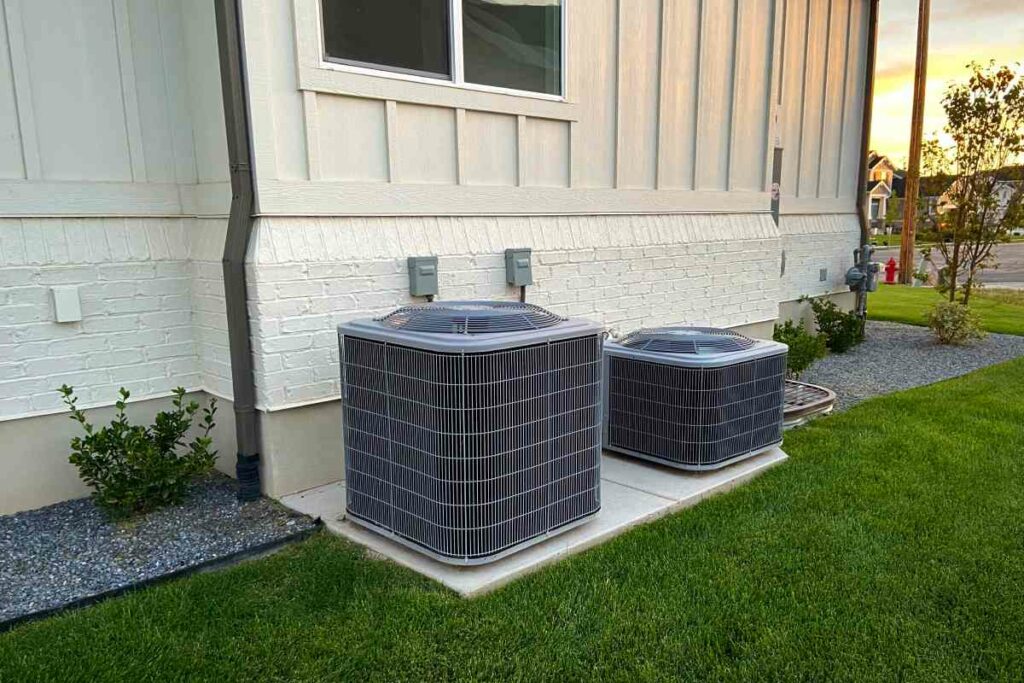 Weighing the Pros and Cons
So, how can you decide whether the best course of action is to cover your AC unit or leave it uncovered? Two things to consider are the weather in your area and the location of your air conditioning unit.
You may decide it makes more sense to leave your AC unit uncovered if:
The system is in a sheltered spot that is unlikely to be covered by snow or ice.
The weather is generally mild in your area, and you don't see very low temperatures or heavy snowfall.
On the other hand, a cover could make sense if:
Your AC unit is exposed to the elements or in an area where falling leaves or icicles could be an issue.
You get a lot of snow or extreme temperatures during the winter months.
Keep in mind that there's more than one option when it comes to covering your air conditioner. While soft covers are popular for preventing dust, debris and leaves from getting into the vents, other covers may offer better ventilation.
How to Winterize Your Air Conditioner
Soft covers that drape over the top of the air conditioning unit are quite inexpensive and are a good option for stopping snow, dust, leaves and debris from getting into the unit. However, if you're mostly concerned about stopping snow from collecting on top of the unit, using a plyboard cover weighed down with bricks could be a low-cost and effective option.
This can also help protect it from heavy icicles or branches that might fall on the unit.
Note that this kind of cover won't protect your AC unit from leaves, twigs or other debris that might get blown into the vents during the autumn. It's a good idea to clean the vents and make sure the fan can move freely, before you think about protecting it from snow and ice. Make cleaning and inspecting your AC system a regular part of your home winterization routine.
Another option is to construct an awning or a shelter that goes around the unit. This will shelter the air conditioner itself, while still offering ventilation that will prevent condensation.
If you do choose a permanent shelter, don't forget that this will be in place during the spring and summer too. Consider how the weather at other times of the year might have an impact on your air conditioner. In particular, make sure there's shelter from direct sunlight and that drainage in the area is good so that you don't have to worry about flooding.
Keep Cool With a New AC
If your current air conditioner is failing or inefficient, it may be time for an upgrade. It's important to shop around to find the best air conditioning unit for the size of your home and to get the best prices. At FurnacePrices.ca, we're here to help you with your air conditioning purchase, and help you avoid some of the most common mistakes people make when choosing an air conditioner.
Next time you're looking for a heating system or air conditioner, compare price quotes on FurnacePrices.ca, so you can feel confident you're getting the best deal.
Get Quotes
How soon are you looking to buy?*