Get 24/7 Emergency Service from Our Certified HVAC Contractors Near You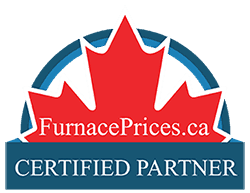 Our local heating & cooling contractors have passed our extensive independent certification process, which helps protect homeowners by verifying their licenses, insurance, track record, and more.
Experienced service technicians available to diagnose and fix your heating system day or night!
Daikin Furnace Repair Guide 2019
(Updated for 2019)
Our Daikin furnace repair guide will teach you about model error codes, replacing your filter, troubleshooting tips, common issues, and more.
Please note, the following is for informational purposes only. Any servicing you attempt is at your own risk.
Daikin, At a Glance
Daikin has high standards as a world-class international brand. Sold in over 140 countries, Daikin has been around since the 1930s. The Japanese company has been making a difference in the quality of furnaces sold, focusing on innovation and delivering high-quality HVAC solutions. By experimenting in how these solutions are formed, Daikin has provided sleek, controlled and reliable furnaces that have transformed the market.
Making sure that your Daikin furnace runs as efficiently as possible is simple enough. Regular maintenance and staying on top of any repairs will help to give your furnace a longer lifespan. Basic tasks like cleaning, monitoring and servicing your furnace can be done at home with a little patience and a good guide. Hopefully, with the tips below, your furnace will be keeping your home comfortable for a long time to come.
How to Replace Your Daikin Air Filter
Take care to open the panel to your Daikin furnace. It may slide open or need to be unscrewed to pried gently.
Locate your filter. It is likely going to be near the cold air return or the blower chamber, or sometimes both. Take it out carefully.
Slide in a new filter, or clean the old one and put it back. If there is an endcap, return it to where it was.
Check to ensure that the airflow arrows are pointed in the right direction, to go with the direction of the blower and not against it.
Return the panel to your unit, sliding, snapping or screwing it back in place.
What's Wrong With Your Daikin Furnace?
Common Furnace Problems and Troubleshooting
Make sure to turn off the power to your Daikin unit before attempting any solution.
| Is your furnace... | The problem might be your... | What's wrong? | How you can fix it: |
| --- | --- | --- | --- |
| Not heating? | Fuse or Circuit Breaker | The electrical system that provides power to your furnace has either shorted or blown the power switch. | Reset your Keeprite furnace's circuit breaker. If it is blown, you'll have to replace it. |
| | Igniter | The furnace's igniter is likely cracked or faulty. | Check if the part has cracks and replace the igniter if it does. If it doesn't, use a multimeter to test for continuity. |
| Cycling irregularly? | Thermostat | Your furnace's thermostat may be adjusting incorrectly. | If the thermostat has an adjustable calibration scale, you can adjust the heat anticipator. If this does not address the cycling or you don't have a scale, you may have to replace the thermostat. |
| Not blowing hot air? | Blower Motor | The blower motor could have burnt out. If this isn't the case, then the connecting belt could be broken. | Check to see if power is going to the motor. If it is, but nothing is working, the motor is likely dead and needs to be replaced. If the motor runs but air doesn't move, the connecting belt has probably broken and should be replaced. |
| Blowing too much air? | Control Board | If the relay that regulates the blower motor on the control board has stopped, it will continually send voltage to the motor. | Replace the control board. |
| | Thermostat | The contact that controls the blower motor on your thermostat may be stuck shut. This results in the blower motor to run constantly. | Use a multimeter to check for continuity. If the problem is the thermostat, replace it. |
| Starting and then stopping shortly after? | Flame Sensor | Your furnace's flame sensor checks if a flame is present. If it's defective or there's debris, it won't be able to detect a flame. | If dirty, carefully clean the sensor using a fine abrasive pad. If still not working, replace the flame sensor. |
Daikin Furnace Error Codes
| Error Codes | What this means | How to fix it |
| --- | --- | --- |
| One LED flash that stays on continuously | No signal from the thermostat. | Turn off the unit's power and check connections. |
| Single LED flash | Furnace lockout due to an excessive number of ignition retries (3). | Locate and correct gas interruption. Reset by lowering it for 20 seconds and then raise it back, furnace will reset itself after one hour. |
| Two LED flashes | Draft inducer is not operating or the pressure switch circuit has closed. | Replace the induced draft blower pressure switch, or repair the short. |
| Three LED flashes | The pressure switch is open. | Pressure switch may need to be replaced. |
| Four LED flashes | Pressure issue. High limit cut-off due to faulty wiring or bad filters. | Replace or clean the air filter; clean drain tubes of moisture or debris; may have an open limit switch that requires a jump, ensure not to run it with the main switch bypassed. |
| Five LED flashes | The unit is sensing a flame without a call for heat. | Might be the result of a slowly closing valve. Turn off the gas until the valve is fixed. |
| Seven LED flashes | Faulty flame sensor. | Flame sensor might be dirty or placed too far from flame. Clean if dirty, replace if defective. |
| Continuous LED flashing | Polarity of volt power is reversed. | Review wiring diagram to correct polarity. |
When to Get a Technician for Daikin Furnace Repairs
Though most of the general maintenance that your furnace requires can be done at home by you, some issues require a licensed technician to address. If you run into any of the following problems, it's best that you call a professional to deal with repairs or replacements.
If your furnace is not producing heat, if it is dripping or leaking fluid, if your boiler switches itself on and off or if it is making strange clanging or whistling sounds, these are more severe problems that will take an expert to remedy. In some cases, your warranty may cover the cost of parts and possibly repair, so don't hesitate to call someone.
Who to Call For Daikin Furnace Repairs
Finding the right person and company that you trust with your furnace can be a homeowner's challenge. It's easy enough to look up reviews of HVAC companies online and determine who might be an excellent candidate to welcome into your home and reliably fix your furnace, but reviews are typically biased and based on a set of criteria as unique as the person leaving a comment.
If you'd like to have more certainty in your selection, we can help. We use our own independent certification program that finds reliable and trained local HVAC companies. Since we judge by a consistent and high standard, you can be confident that the businesses we've screened are reputable. It is our goal to ensure that you make an accurate and informed decision when you pick a company to service your furnace.
Daikin's Warranty Coverage
Daikin has different warranties and coverage for various models. Depending on your specific model, you may or may not be covered for the entire unit and parts. You can check the warranty that you got when you bought your furnace, or you can refer to our guide below.
Lower-Tier: 12-year limited warranty on parts.
Mid-Tier: 12-year limited warranty on parts and 6-year limited warranty on unit replacement.
Top-Tier: 12-year limited warranty on parts and 12-year limited warranty on unit replacement.
➤ Protect your Daikin furnace:  Register and access your Daikin furnace warranty here