Get 24/7 Emergency Service from Our Certified HVAC Contractors Near You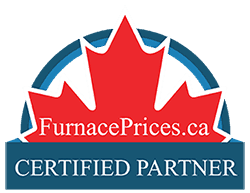 Our local heating & cooling contractors have passed our extensive independent certification process, which helps protect homeowners by verifying their licenses, insurance, track record, and more.
Experienced service technicians available to diagnose and fix your heating system day or night!
American Standard Furnace Repair Guide
Troubleshooting, Error Codes & More
(Updated for 2019)
A complete Amana furnace repair guide, from how to replace your air filter, to troubleshooting and error codes, model numbers and more!
Please note, the following is for informational purposes only. Any servicing you attempt is at your own risk.
American Standard has been making durable and reliable gas furnaces since the late 1920s, and in that time they have become a trusted household name in the HVAC industry. As such, there's a good chance you may even have an American Standard furnace keeping your home warm each winter, and this quick guide will answer common maintenance and repair questions and tell you how to keep your furnace working optimally for the years to come.
How to Replace Your Air Filter
There are some basic preventative maintenance steps you can take to keep your furnace running smoothly, keep your air quality high, and extend the life of your heating system. One of the most important tasks is replacing the air filter every one to three months, so here's a breakdown of how to do that:
Check the owner's manual to find out what filter you need
Buy a new filter
Shut off the furnace or turn off the breaker box controlling it
Check the right side of the unit to locate the filter
Slide out the old filter and replace it with the new one
Use the indicator arrows to make sure the filter is in the right way
Beyond cleaning the filters, there are also some other basic maintenance steps you can take in spring and fall to keep your furnace in tip-top shape:
Vacuum the furnace blower and fan blades
Clean the air vents and return vents
Inspect the vents for debris and remove any blockages
What's Wrong With Your American Standard Furnace?
Even with proper maintenance and routine care, problems can still arise with your furnace. Knowing how to troubleshoot them will keep your family warm, save you on a visit from a repair technician, and could even prevent a problem from getting worse.
If you start to experience problems with your American Standard furnace, here are some troubleshooting steps that can help:
Turn off the furnace or the breaker box
Check the filter to make sure it's clean, and replace it if necessary
Inspect the furnace and vents for dirt and debris, and vacuum them if necessary
Turn the furnace back on
Check that the thermostat is set to Heat and set for higher than room temperature
Check that the fan and blower fan (if applicable) are set to On
Make sure the pilot light is lit (if your furnace has one)
| Is your furnace... | The problem might be your... | What's wrong? | How you can fix it: |
| --- | --- | --- | --- |
| Not heating? | Circuit Breaker/Fuse | Most likely, either the electrical system providing your furnace's power has shorted or the power switch has blown. | Try resetting your furnace's circuit breaker. If it has blown, you will need to replace it. |
| | Igniter | The furnace's igniter might either be cracked or faulty. | Check the part for cracks, if it is then replace the igniter. If it isn't cracked, use a multimeter to test for continuity. |
| Cycling irregularly? | Thermostat | Your thermostat might be adjusting incorrectly, causing the furnace to cycle on and off too often. | If your thermostat has an adjustable calibration scale, adjust the heat anticipator. If this does not stabilize the unit, you may have to replace the thermostat. |
| Not blowing hot air? | Blower Motor | Your blower motor may have completely burnt out. If this doesn't seem to be the case, then the connecting belt may have simply broken. | Test to see if power is reaching the motor. If it does, but isn't running, the motor has likely failed. If the motor runs but air doesn't move, the connecting belt has probably broken. You'll have to replace the belt. |
| Blowing too much air? | Control Board | The control board regulates the amount of voltage that reaches each functioning part. If the relay that controls the blower motor has failed, it will continually send voltage to the motor. | Replace the control board. |
| | Thermostat | The contact that controls the blower motor on your thermostat may be stuck closed, causing the blower motor to run continuously. | Use a multimeter to check for continuity. If it appears the thermostat is the issue, replace it. |
| Leaking water? | Drain Pipe | | |
| Starting and then stopping shortly after? | Flame Sensor | Your furnace's flame sensor monitors the burner, detecting whether a flame is present. If it is either defective or dirty, it will not be able to detect a flame. | If dirty, clean the sensor using a fine abrasive pad. If faulty, replace the flame sensor. |
American Standard Furnace Error Codes
Many furnace brands use error codes to indicate different problems with the systems, but American Standard uses furnace flash codes instead. The red LED light on the furnace will always be blinking steadily, and that indicates the unit is operating normally. But if the flashing is happening in a certain pattern, the number of flashes will give you an idea of what might be wrong:
| American Standard Error Code | What this means |
| --- | --- |
| 2 flashes | The furnace is likely blowing cold air because it's dropping the flame. |
| 3 flashes | Indicates a problem with the pressure switch. |
| 4 flashes | Indicates a problem with the limit switch. |
| 6 flashes | Indicates a problem with the polarity or grounding. |
| 7 flashes | Indicates a problem with the gas valve. |
| 9 flashes | Indicates a problem with the ignition or the ignitor circuit. |
| 22 flashes | Indicates a problem with the flame itself. |
When Should You Call A Professional?
Many problems are common with American Standard and other furnace brands, and while some don't require the assistance of a certified technician, others do.
Some furnace issues will require professional help to diagnose the problem and come up with a solution that will fix it, including if the furnace is:
Blowing cold air and the thermostat wasn't the cause

Not producing heat and it's not a power issue

Making strange noises

Having trouble with keeping the pilot light lit

Emitting a gas odour

Cracked

Leaking

Building up soot
Who Should You Call?
There are plenty of HVAC technicians out there, so it can be difficult to choose the right one when you need help with repairs or maintenance for your American Standard furnace. To help you make the right decision, we have an independent HVAC contractor certification program you can use to find qualified and trustworthy technicians for all your heating and air conditioning needs.
American Standard's Warranty Coverage
Every American Standard furnace comes with a base limited warranty that includes a five-year limited parts warranty and a 20-year limited warranty for the heat exchanger. If you register your furnace within 60 days of installation, the parts warranty extends to 10 years, and some models extend the limited warranty for the heat exchanger to a lifetime one.
American Standard Model Numbers
Current American Standard Models
Discontinued American Standard Models
ADC040C924B*
ADC060C936B*
ADC080C942B*
ADC100C948B*
ADC120C960B*
ADC1B040A9241A*
ADC1B060A9361A*
ADC1B080A9421A*
ADC1C100A9481A*
ADC1D120A9601A*
AUC040C924B*
AUC060C936B*
AUC080C942B*
AUC100C948B*
AUC100C960B*
AUC120C960B*
AUC1B040A9241A*
AUC1B060A9361A*
AUC1B080A9421A*
AUC1C100A9481A*
AUC1D100A9601A*
AUC1D120A9601A*