Are you a homeowner looking to cut costs and reduce your carbon footprint?
If so, you've probably heard about the benefits of heat pumps. These energy-efficient systems offer an eco-friendly alternative to traditional heating methods—but you're wondering, do heat pumps really save money?
In this comprehensive guide, we'll explore how much you can save with a heat pump, taking various factors into account, such as your home's size, local climate, energy efficiency, current heating method, and more. By the end of this heat pump savings guide, you'll have a clear picture of how much a heat pump can save you.
How Do Heat Pumps Save Money?
Heat pumps operate on a simple principle: they move heat from one place to another rather than generating heat through combustion or electric resistance.
During the colder months, they extract heat from the outside air or the ground and transfer it inside your home. In the summer, they work in reverse, removing heat from your home and releasing it outside.
This process requires significantly less energy compared to conventional heating methods, such as furnaces and baseboard heaters. Consequently, the reduced energy consumption translates into cost savings on your utility bills.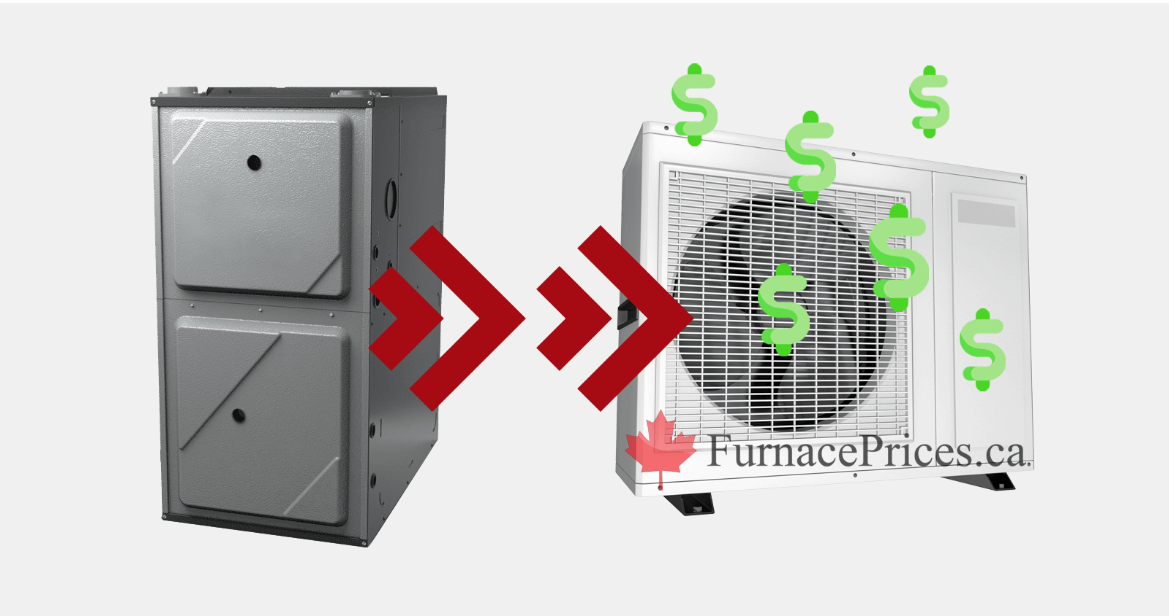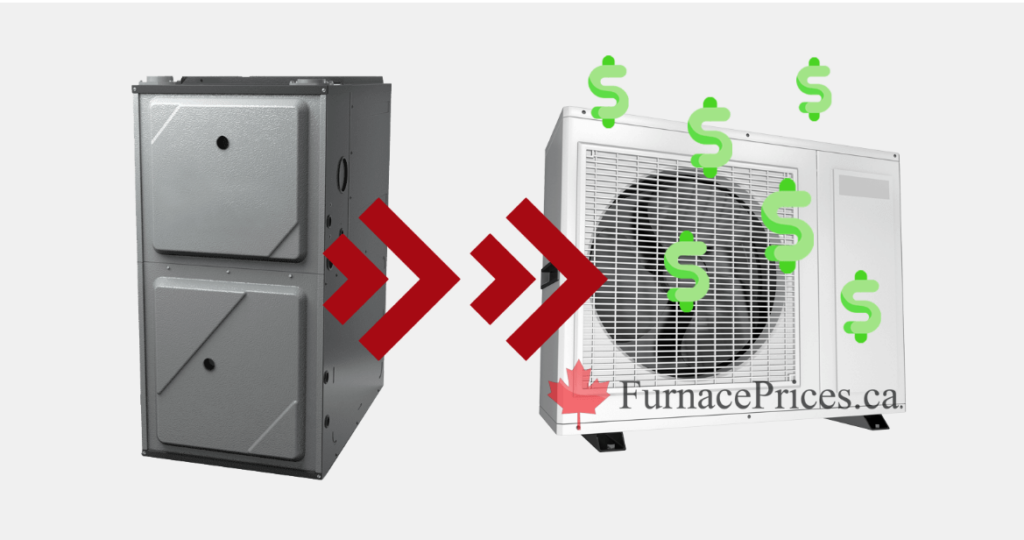 How Much Can You Save With A Heat Pump?
The amount of money you can save with a heat pump in Canada depends on several key factors:
The Size Of Your Home
Larger homes typically have higher heating and cooling demands. A properly-sized heat pump can effectively meet these needs and save you money by efficiently regulating your indoor climate.
Your Local Climate
Canada's diverse climate ranges from the cold winters of the north to milder conditions in the south. Heat pumps are more efficient in moderate climates, making them an excellent choice for areas like southern Ontario and British Columbia. But newer models are effective in colder regions, although they may require additional support from a backup heating system, built-in or otherwise.
How Energy Efficient Your Home Is
A well-insulated and energy-efficient home maximizes the benefits of a heat pump. Proper insulation and sealing, along with energy-efficient windows and doors, can minimize heat loss while maintaining a stable indoor temperature, leading to greater comfort and savings.
How You Currently Heat Your Home
If you're transitioning from an electric or oil-based heating system, the savings with a heat pump will likely be more substantial. Natural gas users may still experience cost savings, but the difference may be less pronounced.
What Type Of Heat Pump You Have
One type of heat pump extracts heat from the surrounding outside air (air-source heat pumps). The colder it gets, the less efficient this is. In the colder areas of Canada, additional heating will be needed. This would be electric or fuel-based.
If you have the type of heat pump that gets its heat from buried pipes (ground-source heat pumps), you'll be able to operate with lower outside temperatures than an air-source heat pump, and need less of the expensive supplemental heating.
Heat Pump Savings Calculator
Before making the switch to a heat pump, you may want to estimate the potential cost savings. Here's our online heat pump savings calculator to help you estimate that. Others are available on-line.
Including equipment cost, an air-source heat pump can save you $10,000 or more over its lifetime. A ground- or water-source heat pump can save you $24,000-$36,000, although it is more expensive to install.
Here are some average numbers:
| Current heating equipment | Average annual savings |
| --- | --- |
| Natural gas furnace | $105 |
| Electric furnace | $815 |
| Propane furnace | $855 |
| Baseboard heaters | $1,287 |
| Fuel oil boiler | $929 |
| Fuel oil furnace | $947 |
| Natural gas boiler | $199 |
How Much Carbon Can You Cut?
Reducing your carbon footprint is another incentive to switch to a heat pump. Conventional heating methods like oil and propane emit harmful greenhouse gasses, contributing to climate change.
In contrast, heat pumps use electricity to move heat, so if your electricity comes from renewable sources, your heating and cooling can be nearly carbon-neutral. In provinces like Quebec and Manitoba, where hydroelectric power is prevalent, this carbon reduction is significant.
By choosing a heat pump, you contribute to Canada's environmental goals and may even be eligible for government incentives and rebates.
Other Things To Consider
How Your Local Climate Affects Heat Pump Savings
As mentioned earlier, climate plays a significant role in heat pump performance. In regions with milder winters, such as Vancouver, you can rely on your heat pump for heating without the need for backup systems.
In contrast, in colder provinces like Alberta, a dual-fuel system that combines a heat pump with a natural gas or propane furnace may be more practical. Understanding the needs of your specific climate is crucial to maximizing savings.
Heat Pumps Are Healthier Than Gas, Propane, And Fuel Oil
In addition to economic benefits, heat pumps offer health advantages. They don't produce indoor air pollutants like carbon monoxide or volatile organic compounds, which can be harmful to your family's health.
Additionally, heat pumps provide consistent, gentle heating and cooling, reducing temperature fluctuations that can exacerbate allergies and asthma.
How To Find Rebates And Incentives For Heat Pumps
Governments at the federal, provincial, and municipal levels in Canada offer a range of incentives and rebates to encourage the adoption of heat pumps. These incentives can significantly offset the upfront cost of purchasing and installing a heat pump.
Check with your local authorities and energy providers to see what programs are available in your area. Some common incentives include tax credits, rebates for energy-efficient equipment, and low-interest financing options for home improvements.
If you are switching from oil heating to a heat pump, you can receive up to $10,000 up-front.
Get Quotes
How soon are you looking to buy?*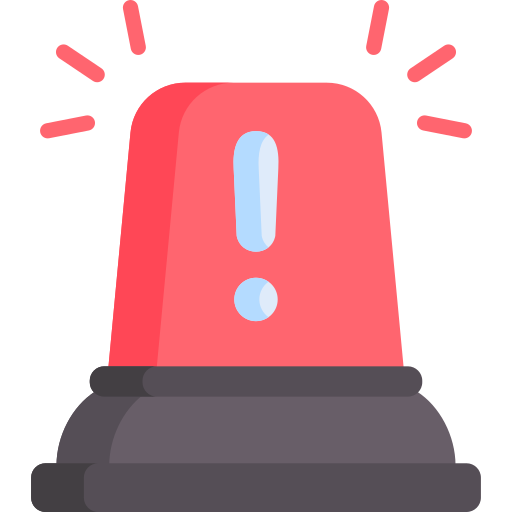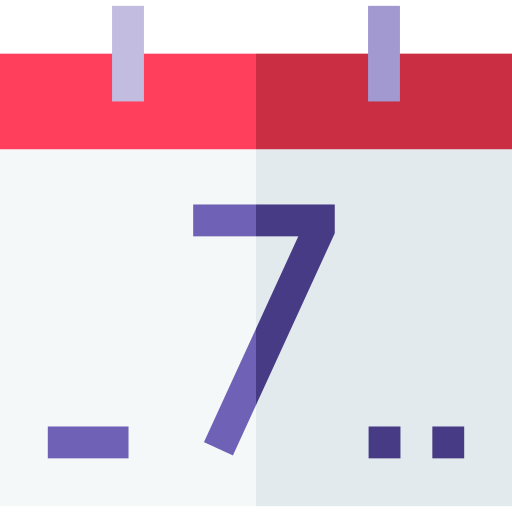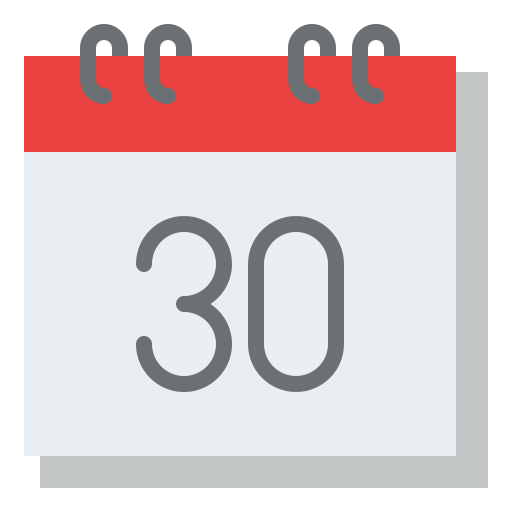 Frequently Asked Questions
Do you really save money with a heat pump?
Yes, you can save money with a heat pump because you are transitioning from less energy-efficient heating methods. The exact amount of savings varies depending on factors like your home's size, local climate, energy efficiency, and the type of heating system you currently use. A properly sized and installed heat pump can significantly reduce your heating and cooling costs.
How much money will I save with a new heat pump?
The savings with a new heat pump can be substantial, potentially ranging from 20% to 50% or more on your annual heating and cooling costs. To determine your exact savings, consult with a professional HVAC contractor for a more accurate estimate.
How much does a heat pump reduce cost?
The cost reduction from a heat pump can vary widely depending on the factors mentioned earlier. However, many homeowners experience a significant decrease in their energy bills when they switch to a heat pump, particularly if they were using oil or electric heating previously.
Is a heat pump the cheapest to run?
Heat pumps are usually the most cost-effective heating and cooling solution.
Is it worth upgrading to a heat pump?
Upgrading to a heat pump can be a wise investment, not only in terms of cost savings but also in reducing your environmental impact. If you plan to stay in your home for an extended period, a heat pump can offer long-term benefits.
Is a heat pump worth the extra cost?
While heat pumps may have a higher upfront cost compared to some traditional heating systems, you'll come out ahead because of the long-term savings. You'll also get increased comfort and reduced environmental impact, making them a worthwhile investment for many Canadian homeowners.
Is a heat pump cheaper to run than gas?
Heat pumps are usually cheaper to run than gas, especially if you're upgrading from an electric heating system. How much cheaper depends on local climate and energy costs, the efficiency of your heat pump, and your home's specific characteristics. It's advisable to seek professional advice to assess your unique situation when making this decision.
Summary
In conclusion, the potential cost savings of a heat pump in Canada are significant, with numerous factors influencing the extent of these savings.
By carefully considering your home's size, climate, energy efficiency, and current heating method, you can make an informed decision about whether a heat pump is the right choice for your household compared to a furnace, for instance.
Additionally, the environmental benefits and available incentives make heat pumps an attractive option for Canadian homeowners looking to save money and reduce their carbon footprint.
Get Quotes
How soon are you looking to buy?*