Toronto Heating & Cooling Services and Contractors
There are hundreds of heating and air conditioning companies in Toronto to choose from, and this article will help guide you in finding one that has the right credentials, qualifications, and experience, and that has proven themselves trustworthy and reliable with real people in the city.
Toronto is an amazing city to call home, but because the summers get so hot and humid and the winters can be so unforgiving, it's important to have a local HVAC contractor you can rely on.
HVAC contractors sell and install furnaces and air conditioners (as well as other HVAC equipment), but they also offer maintenance when you need a tune-up, inspections and troubleshooting, and emergency services in case something happens unexpectedly with your heating or cooling system.
These local heating & air conditioning companies are FurnacePrices.ca Certified partners, meaning they have passed our extensive 15-point independent certification process, learn more here (opens in a new tab).
Note that while all companies listed on our website are required to pass our certification process, companies do pay a membership fee to be featured on our website.
Published
Certified Toronto Heating & Cooling Contractors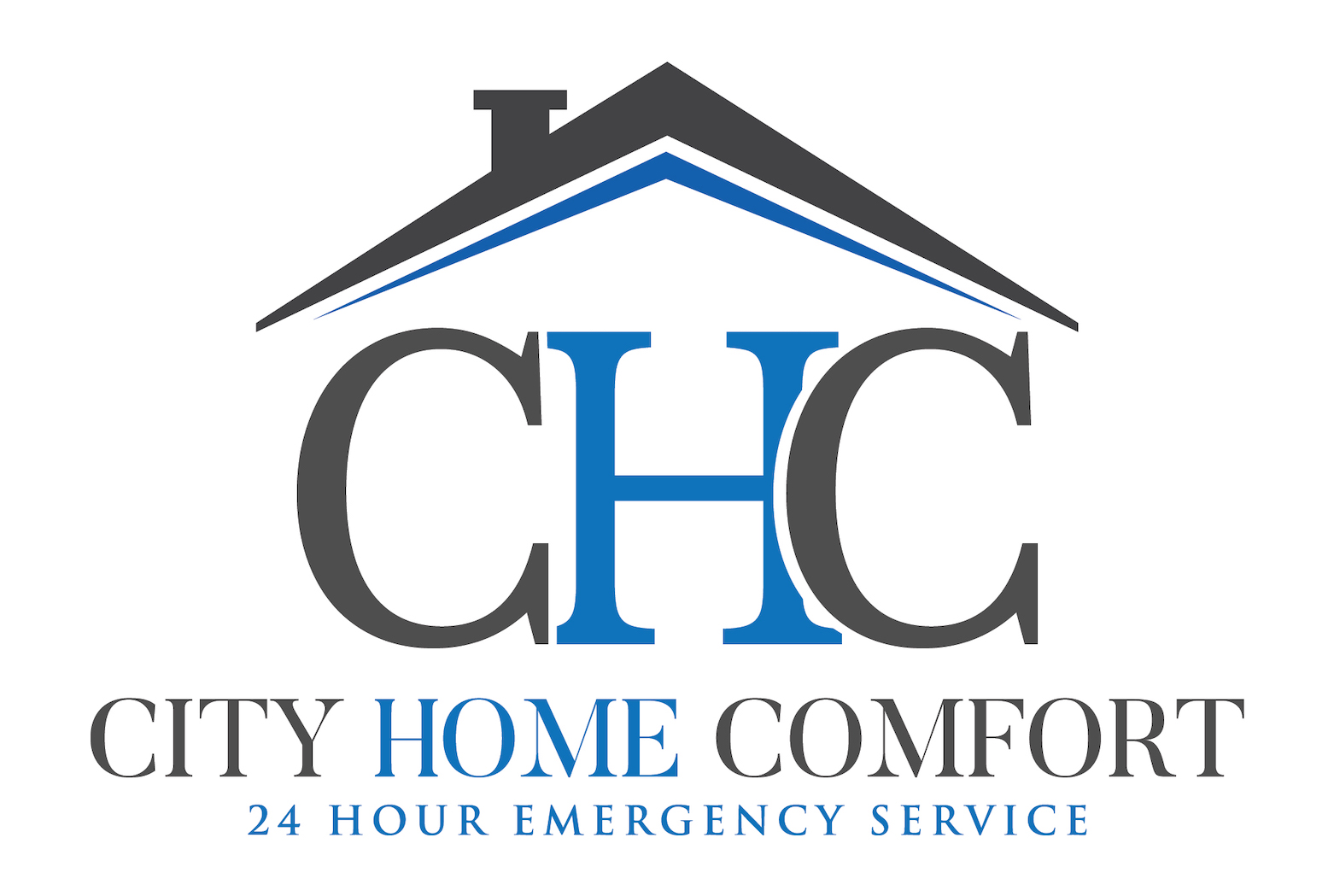 Proudly serving the Toronto area
About City Home Comfort:
Established, with a great track record
Amazing feedback from verified customers
Fully licensed, bonded, and insured
Experienced and well-trained staff
24-hour emergency service
Current Promo
Get a $6500 Rebate when buying a Bosch IDS BOVA 20.5 SEER Heat Pump paired with a Bosch BGH96 High-Efficiency Furnace.

Proudly serving the Proudly serving the Toronto area area
About Energy Clean Home Services:
Established, with a great track record
Amazing feedback from verified customers
Fully licensed, bonded, and insured
Experienced and well-trained staff
24 Hour Emergency Service
Current Promo
Maintenance Special for only $109+hst
What Makes These Some of Toronto's Top Heating and Air Conditioning Companies?
Learn more about what makes these companies a great choice for upgrading or replacing your heating & cooling system.
City Home Comfort
City Home Comfort is one of the best furnace contractors in Toronto, and that's because they promise to deliver dependable, consistent, timely, and first-class service. But they don't just promise—they've been providing high-quality HVAC services to Toronto residents for 40 years.
They sell and service all major HVAC equipment (including high-efficiency furnaces and air conditioners, boilers, water heaters, mini-splits, and more) from all the most popular brands in Canada.
City Home Comfort is a family company that prides itself on offering fair and honest prices, providing no-pressure HVAC sales, and having experienced and qualified technicians who know their stuff.
Other things to love about the company include that they have no-interest financing options, they're fully bonded and insured, they provide free consultations, and they're available around the clock for emergency services.
So what do customers in Toronto have to say about City Home Comfort? The company has a great track record, and they get rave reviews from the real homeowners who have used their services.
Comfort Masters
Another of Toronto's favourite furnace contractors is Comfort Masters, and they're serious about service. In fact, they travel all over Southern Ontario to help local homeowners in places like the GTA, York, Peel, Durham, and Halton Regions, Simcoe County, and the District of Muskoka.
Comfort Masters has been in the HVAC business since 2005, and they're experienced with furnace and air conditioner sales, installation, maintenance, 24-hour emergency service, and more. Plus, they're equipped to work with a variety of appliances from all the major brands, and they also deal with indoor air quality and fireplaces.
Homeowners love Comfort Masters for many reasons, including their dedication to their customers and their knowledge about the industry. They stay up-to-date with new HVAC technologies, so they can deal with any problem.
Like all of our certified partners, the technicians at Comfort Masters are fully trained, insured, and licensed, the company has well-trained staff, and they get excellent feedback from real customers. They also offer a satisfaction guarantee, have some of the lowest installation prices around, have TSSA certification, and are HRAI registered.
Of course, there are many other reputable companies in Toronto that you can choose from, and this isn't meant to be an exhaustive list.
So if you do decide to choose a different local contractor, here are some things to look for when making your decision.
Mersey Heating & Cooling
Finding a trustworthy HVAC contractor in Toronto and the GTA can be tricky because there are just so many to choose from. It can be hard to tell what companies have trained technicians and reliable people—especially when you know that online reviews can't always be trusted.
We've taken the hassle out of finding a company by vetting local HVAC contractors for you, and Mersey Heating & Cooling ticks all the boxes. They're a certified contractor, and that means we've looked into them and made sure:
Their technicians are trained and certified to work with all HVAC equipment
The company has adequate insurance
They offer fair and transparent quotes
They have experienced staff and great customer service
They can do repairs, installations, maintenance, diagnostics, and 24-hour emergency service
The company has an established reputation—they've been serving the GTA since 1974
And it's not just us that has found Mersey Heating & Cooling to be up to snuff. Real homeowners from all over the GTA say that the staff and technicians are professional, reliable, responsive, personable, and well-trained. They also take extra steps to protect your home and keep their work areas clean, and they're happy to take the time to explain problems and repair options.
Another great thing about Mersey Heating & Cooling is their dedication to customer satisfaction. That's part of the reason they offer such a wide range of services, including installing and maintaining furnaces and air conditioners, but they also do plumbing and electrical work. And if you have a large, expensive project on your plate, they even offer financing options.
Beyond that, the company also has a number of customer satisfaction policies in place. They offer same-day installation for furnaces and air conditioners, send their technicians for regular training, don't charge additional fees for weekend, holiday, emergency, or after-hours appointments, and promise to refund your money if you're not happy with your furnace or air conditioner after two years.
What Makes a Good HVAC Contractor?
When you're sick, you go to the doctor, and you know it's important for the doctor to have good bedside manner and extensive medical knowledge and experience. But what about when it's your furnace or air conditioner that needs a check-up?
There are lots of qualities that make a good HVAC contractor, but the average homeowner might not be familiar with what they are. Good customer service is pretty obvious, as is having a good reputation, but there's a lot more to it as well:
Certification and qualifications: HVAC contractors working in Ontario have to complete an apprenticeship and get a Certificate of Qualification, and ones working in Toronto also require a separate permit to operate. Certification doesn't necessarily require a contractor to have insurance, but this is something that's also important.
Training and experience: People don't become good HVAC technicians as soon as they're certified—it's something that takes time, additional training (such as training that manufacturers provide for their specific equipment), and plenty of experience working in the field.
Full range of services: The best heating and cooling contractors in Toronto are full-service companies, meaning they do sales, installation, regular maintenance, emergency services, repairs, replacements, annual tune-ups, inspections, and more. And the best ones aren't just familiar with furnaces and air conditioners: they can also work with water heaters, ventilation systems, boilers, and other HVAC equipment.
Overall customer service: Customer service isn't just about being friendly, and HVAC companies should also be available and responsive when you need them (even in the middle of the night), their staff should be fully trained and knowledgeable, and they should provide transparent quotes that are fair, accurate, and easy to understand.
An Independent Certification Program to Help you Find the Best Toronto HVAC Contractors
As you can see, there are a lot of things that can separate the best HVAC contractors in Toronto from the rest. Knowing what to look for is a big part of the equation, but there's still the matter of actually finding a contractor to work with that meets these criteria.
Being able to find a reliable heating and air conditioning expert quickly is important, especially when it comes to needing HVAC repairs or emergency services in Toronto.
Even if you're just looking to upgrade your heating and cooling system, you still don't have all the time in the world to call every contractor in the city and assess them based on the above factors.
And that's where our independent contractor certification program can be of assistance. We vet our partners very carefully using more than 15 different criteria, including the ones we mentioned. Here are a few of the reasons you can trust the Toronto HVAC contractors you find through the program:
We verify they have the right licenses and permits
We make sure they are insured
We don't just rely on online reviews: we get real feedback from real customers
We monitor contractor performance
We aren't contractors, so the program is completely objective and independent
We don't charge for certification, but we do require proof of excellence
All of this translates to one important thing: you can trust that the contractors you find through our program are among the best heating companies in Toronto. They are qualified, reliable, and dependable—we've made sure of that for you.
---
Check out these guides you may also find helpful: