Everything you need to know about furnace & air conditioner repair and maintenance, and emergency HVAC services in Ottawa to help you prepare for the coming seasons and what to do if your system has just broken down.
Average Hourly Rate for HVAC Service Call in Ottawa: $75 – $150 per hour
Related Guides You May Find Helpful
Our Recommended Emergency HVAC Service Providers in Ottawa
Get fast help diagnosing and repairing your broken down or malfunctioning heating & cooling system from our trusted local HVAC partners.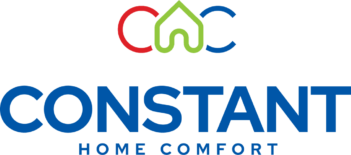 Proudly serving the Ottawa area
About Constant Home Comfort Ottawa & Kingston:
Established, with a great track record
Amazing feedback from verified customers
Fully licensed, bonded, and insured
Experienced and well-trained staff
24-hour emergency service
Current Promo
1. First 12-month Free on A lease to own Tankless Water Heater
2 .Buy A High-Efficiency Furnace, Get a 20 seer+ Heatpump Free
3. Select The Centre Air Source Heat Pump And Get A $7100 HER+ Rebate
4. No Interest, No Payment For 6 Months* Limited Time Offer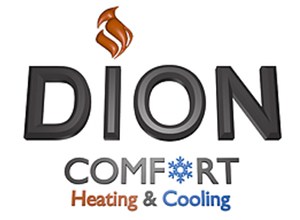 Proudly serving the Ottawa area
About Dion Comfort:
Established, with a great track record
Amazing feedback from verified customers
Experienced and well-trained staff
Fully licensed, bonded, and insured
Current Promo
Not Available
Ottawa is an interesting place to live when it comes to weather, because the summers are extremely hot and humid and the winters are frigid and snowy. To be comfortable living in Ottawa, it's crucial to have a reliable air conditioner and furnace that you can count on to keep you cool in summer and cozy in winter.
But even if you have dependable heating and cooling systems installed in your home, it's still important to have them maintained properly, and to know where to turn in case you need emergency repairs, especially in the heart of summer or dead of winter.
What to Look for in an Ottawa Repair Contractor
A good HVAC technician can mean the difference between having a heating and cooling system that works efficiently and performs optimally versus having to constantly call someone for repairs.
Moreover, the right HVAC company will be available for anything you need, including sales, installation, maintenance, repairs, and emergency services.
Here are some major things to look for in a good HVAC company:
Good and lengthy reputation
Licensed, certified, and insured contractors
Specialized training
Able to provide accurate quotes
Plenty of experience
If you're looking for a new HVAC company, then use our independent HVAC contractor certification program to find a local technician you can trust.
What to Expect When You Request HVAC Services'
Is this your first experience with an HVAC repair? Wondering what to expect when you call a local contractor for help with your heating or cooling system? Here's what to expect:
Once you've chosen the right HVAC contractor, give them a call and explain the problem you're experiencing. They'll ask the right questions to get an idea of what the trouble might be.
From there, the contractor will schedule an appointment to inspect and diagnose the problem, and to discuss possible solutions with you.
Depending on the issue, the contractor may be able to fix the problem right then and there. Otherwise, the contractor will order the necessary parts and come back at a later date to complete the repair.
If you need to upgrade your system, the contractor will help you assess your needs and your space to choose the right make and model for your home, and will schedule an appointment to install the unit.
Average Repair Costs for Major HVAC Components
Repair costs vary by things like the contractor you use, where you live, the make and model of the system, and the components involved.
Here's a breakdown of the common components involved with repairs, and some average price ranges for different furnace and air conditioner services:
Furnace repairs and replacements:
Motor or heat exchanger: $1,200 to $2,400
Thermostat, circuit board, or blower fan: $125 to $650
Burner or gas valve: $115 to $470
Thermostat, ignitor, or flame sensor: $80 to $300
Annual inspection: $150 to $250
Air conditioner repairs and replacements:
Compressor: $1,300 to $2,300
Fan motor or condenser coil: $400 to $2,900
Refrigerant recharge or leak, contactor, drain pan, condenser fan, condensate pump, or circuit board: $100 to $750
Fuses, circuit breaker, condensate drain line flush, or relay: $75 to $290
Annual inspection: $200 to $300
Get Quotes
How soon are you looking to buy?*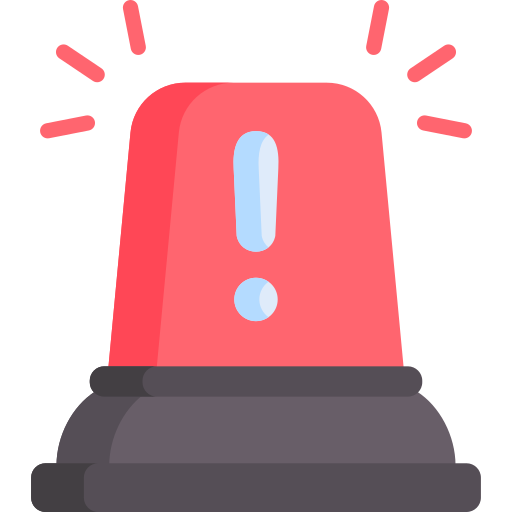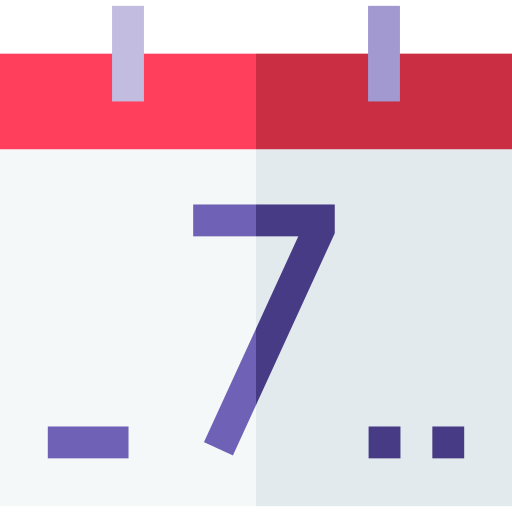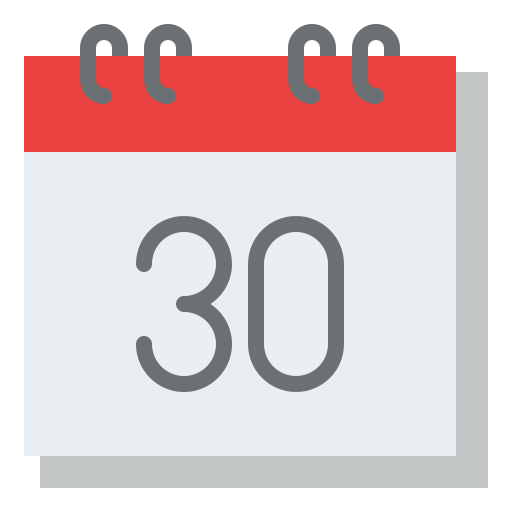 HVAC System Maintenance & Troubleshooting Common Issues
Furnaces and air conditioners are complex systems, so there are several things that can go wrong with either unit. Let's have a look at the common issues, the components involved, and some troubleshooting steps you can take before calling an HVAC technician for repairs.
With air conditioner repairs, the most common components are the filter, compressor, evaporator or condenser coils, refrigerant, thermostat, fan, and electrical components.
Note that you should ALWAYS hire a professional for any significant maintenance or troubleshooting, except for minor tasks like replacing your filter, or checking your thermostat. This is for informational purposes only.
Some common problems, their symptoms, and possible solutions include:
| System | Problem | Component/cause | Troubleshooting |
| --- | --- | --- | --- |
| Air conditioner | Not enough cool air/blowing hot air/fluctuating temperature | Low refrigerant or refrigerant leak | Try topping up the refrigerant |
| Air conditioner | Poor performance and efficiency | Dirty filter | Clean or replace the filter |
| Air conditioner | Bad smells (other than a burning smell) | Dirty filter | Clean or replace the filter |
| Air conditioner | Leaking water | Clogged drain line | Clean the drain line |
| Air conditioner | Temperature is too hot/too cold | Thermostat | Check the thermostat position/batteries/calibration/settings |
| Air conditioner | Unit not working at all | Broken compressor | Call an HVAC technician |
| Air conditioner | Not enough cooling and high energy bills | Dirty coils | Clean the coils or have the unit serviced |
With furnaces, the most common components involved with maintenance and repairs are the heat exchanger, blower motor, flame sensor, thermostat, pilot light, ignitor, and filter:
| System | Problem | Component/cause | Troubleshooting |
| --- | --- | --- | --- |
| Furnace | Insufficient heat/bad smells/inefficient system | Dirty filter | Clean or replace the filter |
| Furnace | Furnace doesn't stay on long enough | Dirty flame sensor | Clean the flame sensor |
| Furnace | Blowing cold air | Thermostat | Change the thermostat from On to Auto |
| Furnace | Not blowing hot air | Broken blower motor | Call a technician |
| Furnace | Not heating | Heat exchanger, ignitor, or electrical system | Call a technician |
Repairing Versus Replacing an HVAC Unit
Replacing a furnace or air conditioner is a big expense, and it's not something you want to do if you don't have to. But if your heating or cooling system is on the fritz, how do you know if it's worth repairing?
Here are some things to consider before making a decision:
Age of the unit: Modern furnaces and air conditioners can last 15 to 20 years. With a unit that's 10 years or younger, chances are it makes sense to do the repair. But when the unit starts getting above 10 or 15 years, the cost of increasing maintenance and repairs might outweigh the cost of an upgrade.
Affected components: Some components are cheaper than others to repair, especially with minor parts. But if you're looking at an expensive repair involving something like the heat exchanger, compressor, or coils, then it might make sense to replace the whole unit.
Warranty: If your furnace or air conditioner is still under warranty, then chances are it will be cheaper and better to repair it than replace it.
The HVAC Services Market in Ottawa
The city of Ottawa doesn't require any special licenses for HVAC contractors, but HVAC technicians in Ontario do need a Certificate of Qualification from The Ontario College of Trades to work as air conditioner mechanics.
Ottawa is divided into a number of distinct areas, including neighbourhoods that were once separate cities like Gloucester, Vanier, and Nepean, suburbs like Kanata and Stittsville, outlying municipal areas like Fitzroy Harbour, and urban neighbourhoods like The Glebe, Westboro, and Centretown.
Most homes in the area have forced air systems for heating and air conditioning, but there are still some homes in the older neighbourhoods, like Kanata and Old Barrhaven, that still have oil furnaces.
There are also a few homes that have electric heat, but most of the ones that don't have central air rely on boilers to keep warm in the winter. Because of the high humidity in summer, most Ottawa homes have central air or ductless systems to keep cool.
Available HVAC Maintenance, Repairs, and Services in Ottawa
Professional HVAC technicians can provide a number of different services, and they can help with problems involving your entire heating and cooling system.
Here are some common services provided by HVAC professionals:
Round-the-clock emergency repairs
Diagnosing problems with your furnace, air conditioner, ductless heat pump, boiler, water heater, and ventilation system
Cleaning or changing filters
Calibrating, repairing, or replacing thermostats
Replacing major components like the heat exchanger or compressor
Troubleshooting minor issues
Tweaking your system and settings for optimal performance
Repairing or replacing smaller components
Topping up refrigerant lines
Diagnosing leaks
Regular maintenance and repairs
Annual service
Cleaning and tune-ups
Sales and installation
Major Brands and Products in Ottawa
Ottawa is known for its harsh climate in both summer and winter, so it's important to choose HVAC systems that will be dependable and durable throughout the cold winters and hot summers.
Along with air conditioners and furnaces, that also means taking time to research products and brands if you need to replace a boiler, a water heater, or even a ductless heat pump.
Some of the most popular brands in the city include:
Keeprite
Napoleon
Goodman
Lennox
Bryant
Trane
American Standard
Rheem
Carrier