Ottawa Heating & Cooling Services and Contractors
Whether you're looking to install a new furnace or air conditioner, need annual maintenance, require a repair, or are looking to upgrade HVAC equipment, this guide will help put you in touch with a contractor you can trust.
We'll explain what to look for in an HVAC technician, tell you about a certification program that can connect you with independently assessed furnace and air conditioning companies, and introduce you to a couple of the best heating and cooling contractors in Ottawa.
Summers in Ottawa get hot and sticky, and everyone knows how long and cold the winters are. When you're a homeowner, that means you rely on your HVAC system most of the year to keep your home comfortable and safe.
In order to do that, your furnace and air conditioner have to be properly maintained, and that requires regular service, repairs from time to time, and upgrades once in a while.
These local heating & air conditioning companies are FurnacePrices.ca Certified partners, meaning they have passed our extensive 15-point independent certification process, learn more here (opens in a new tab).
Note that while all companies listed on our website are required to pass our certification process, companies do pay a membership fee to be featured on our website.
Certified Ottawa Heating & Cooling Contractors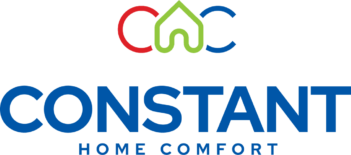 Proudly serving the Ottawa area
About Constant Home Comfort Ottawa & Kingston:
Established, with a great track record
Amazing feedback from verified customers
Fully licensed, bonded, and insured
Experienced and well-trained staff
24-hour emergency service
Current Promo
1. Interest-free for one year loan 2. Buy one unit (Eg: Furnace, A/C, Tankless, Water Tank, or HRV) get one bonus unit (Eg: Security Camera, Humidifier, Eco-bee3, UV Light, Google Mini, or two years extend labor warranty) 3. Buy unit get 15% off on Ducting cleaning service or Maintenance service.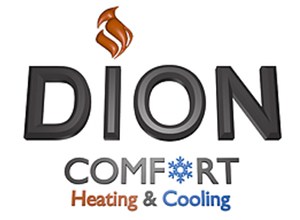 Proudly serving the Ottawa area
About Dion Comfort:
Established, with a great track record
Amazing feedback from verified customers
Experienced and well-trained staff
Fully licensed, bonded, and insured
Current Promo
Not Available
What Makes These Some of Ottawa's Top Heating and Air Conditioning Companies?
Learn more about what makes these companies a great choice for upgrading or replacing your heating & cooling system.
Dion Comfort
Dion Comfort is available for all your home comfort needs, whenever you might need them. Even in the middle of the night, Dion can be there around the clock when you have a heating, cooling, or water heater emergency.
There are lots of reasons Dion Comfort qualified for our contractor program, including the great track record they have with real customers, the experience and training of their staff, and the fact that they have all the credentials we look for: they're licensed, insured, and bonded.
Beyond that, Dion Comfort is a one-stop shop for all HVAC needs. They're equipped to deal with furnaces, air conditioners, and ventilation, and they can help with upgrades and installation, new builds, maintenance, and repairs. They even have service plans you can sign up for so that furnace and air conditioner maintenance is hassle-free.
One of the best things about Dion Comfort is their wide service area. They operate in every corner of Ottawa, including Cumberland, Greely, Orleans, Rockland, Kanata, and more.
Whatever your HVAC needs, you can contact Dion Comfort any time for a no-obligation estimate, and their friendly, knowledgeable, and professional staff will be able to help.
Constant Home Comfort
Constant Home Comfort is concerned with your comfort above all else. They provide HVAC services to a large part of Southern Ontario, and over the years they've built a reputation among Ottawa homeowners as a trusted HVAC partner.
Constant Home Comfort is a certified contractor because they:
Have a great reputation with customers
Are available 24/7 for emergency service
Have staff that are trained and experienced
Are licensed, bonded, and insured
Have been operating for many years and have an excellent track record
Have won many awards and honours for their service
Offer a full range of HVAC services, including for furnaces, water heaters, air conditioners, boilers, water filtration, indoor air quality, and more
When it comes time to upgrade a furnace, air conditioner, or other HVAC appliance, Constant Home Comfort carries all the most popular brands, and they'll even take care of rebate applications for you. Plus, they always offer free quotes, and this will help you budget for any project or repair.
What Makes a Good HVAC Contractor?
The best HVAC contractors in Ottawa have several things in common, and that includes the caliber of their technicians, how they treat their customers, and their overall business practices.
Certification and Training
For example, every heating and cooling contractor in Ontario is supposed to complete an apprenticeship and obtain a Certificate of Qualification before working in the field alone. Ottawa doesn't require any additional licenses or permits for HVAC contractors, but any reputable company will also have insurance to protect themselves and their customers.
Beyond that, HVAC technicians need a great deal of experience, and they should ideally have training that's specific to different manufacturers and equipment types.
Knowledgeable and Full-Service
Any HVAC contractor you work with should be qualified to service your furnace and air conditioner as well as boilers, water heaters, ventilation systems, and more, and that should include a full range of services, such as:
Sales
Installation
Maintenance
Repairs
Replacements
Diagnostics and troubleshooting
24-hour emergency service
Cleaning
Inspections
Tune-ups
Customer Service and Business Practices
Moreover, the top heating and air conditioning companies in Ottawa also have great customer service, and have a good reputation built on years of service in the community.
They also have trained and knowledgeable staff, are available around the clock, are flexible about making appointments when you need them, and provide fair quotes that are easy to understand.
An Independent Certification Program to Help you Find the Best Ottawa HVAC Contractors
Now that you know what makes a qualified HVAC contractor, the question is: how do you find the right one?
There Are Lots of Contractor Options in Ottawa
Ottawa has well over 20 HVAC companies spread across the city, including in neighbourhoods like Orleans, Vanier, Gloucester, Kanata, Barrhaven, Manotick, and beyond.
Even if you have time on your hands, you still don't want to waste time calling each company and asking them about their experience, training, business practices, and other qualifications. And when you need emergency service for your HVAC system and have to find somebody right away, you definitely don't have time to call contractors all over the city.
Online Reviews Aren't Always Helpful
Many homeowners these days narrow down their search for service companies using online reviews, and while that can sometimes be helpful, online reviews aren't always accurate or truthful.
The Best Furnace and A/C Contractors in Ottawa Are Independently Verified
The good news is there is an easier way. Through our independent contractor certification program, we have vetted HVAC companies all over the country and found the ones that stand out in terms of service, qualifications, and more.
We look at over 15 different criteria when assessing and approving contractors, and that means you don't have to go through the trouble yourself. The HVAC technicians you find through our program are guaranteed to be some of the best heating/cooling companies in Ottawa.
Let's have a look at why you can trust the companies you find through the program:
We have verified they have all the right credentials, including things like licenses and insurance
We have talked to actual customers who have hired them
We keep track of their performance and continually monitor feedback from real customers
We don't charge for certification, so you know that companies that make the cut really do meet very high standards
We are completely independent and objective
We ensure that staff are knowledgeable and well-trained
In other words, companies you find through our HVAC certification program have all the tools, knowledge, and experience to get the job done right, they treat their customers well, and you can trust them for all your HVAC services, including sales and installation, repairs and maintenance, emergency service, and more.
---
Check out these guides you may also find helpful: