The GTA may not be known for its harsh winters the way other parts of Canada are, but Oakville is no stranger to the cold either. It's going to get cold when the snow starts falling, so you're going to want a high quality, highly efficient, and very reliable furnace to help you heat up your home and keep your Halton-area family comfortable. This page is here to help with that!
Related Guides You May Find Helpful
New Furnace Prices in Oakville
Average* furnace price in Oakville (including install):
$3000 – $5500
*note many factors can affect price, see further down for details
The cost of your new furnace varies depending on certain factors. Higher end models in the premium tier range, while providing lots of added benefits, are going to cost you more. Also, elements within your home that influence installation will affect the total cost.

Higher than average
Slightly above-average price range, which may be due to factors like a more complicated installation, or purchasing a top-of-the-line unit or premium brand.
$5500

Typical price range
: $3000 – $5500
The average price range for a typical high-efficiency unit with a typical installation from an established, fully licensed & insured local HVAC contractor. Prices will vary within this range based on installation factors, brand & model, unit size/BTU output & efficiency, among other things.
$3000

Lower than average
Below-market pricing; be careful if the price is exceptionally low. The lower the price is below average, the higher likelihood that you may receive a more hastily done installation, low-end or used components, limited labour warranty coverage & ongoing support, or the company may be less established or lacking in insurance and/or licensing & certification.
Furnace Cost Calculator
Who Are Our Top Oakville Furnace Contractors?
What to look for when choosing a heating & air conditioning contractor
People often fret over the brand of furnace to buy, but the contractor you choose is every bit as important. Not only is the quality of the workmanship and installation crucial to the furnace's lifespan, the company you choose will be relied on for future servicing and warranty coverage.
Always choose an established company that has:
Good, independently-verified feedback
A solid track record and no outstanding disputes
Verified insurance, licenses, and certifications
Experienced staff, with manufacturer training
Registered to offer rebates
Checking all of these things is difficult and time-consuming.
That's why we've already done it for you!
Learn more about our independent local HVAC contractor Certification program, designed to help you get a reliable heating system at a fair price, from reputable local dealers.
Get Quotes
How soon are you looking to buy?*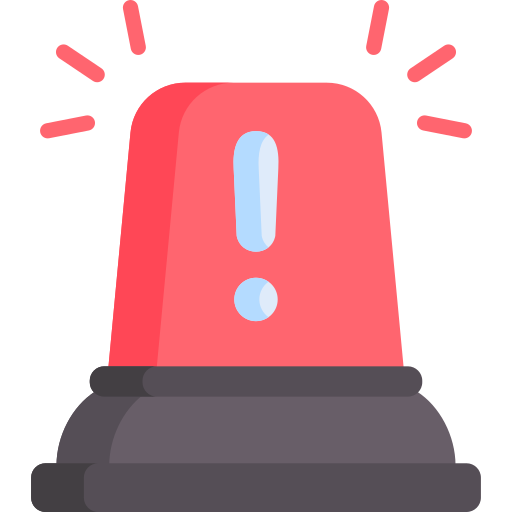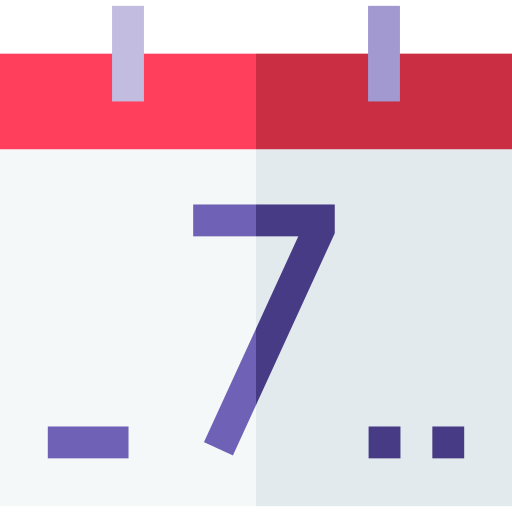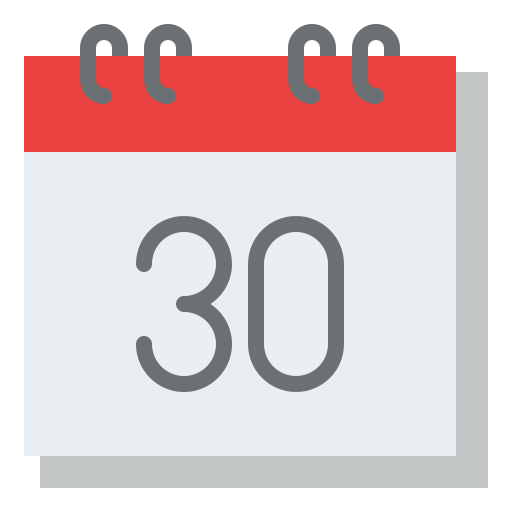 Buying a New Furnace in Oakville
Furnace Facts
If your old furnace is frequently breaking down, it's most likely costing you more for repairs each time it does. Or if you're simply a new Oakville homeowner looking to have a furnace fitted into your detached house, semi-detached, or duplex, you'll need some no-nonsense reviews and information to empower your decision making.
Whatever situation you're in, this quick rundown can help you get started on looking for a new furnace.
First off, take note of the four general types of furnaces out there. They are:
Single stage – Has one stage: on (or off), meaning it essentially always operates at max power
Dual-stage – Has a high and low setting, allowing for slightly more efficient operation
Variable/Multi-speed – Referring to the blower, it monitors and incrementally adjusts the volume of heat circulated throughout your home
Modulating – Referring to the burner, it adjusts in order to respond to the heat demands of your home
Each type of furnace has its pros and cons. Check out our website for the full breakdown of the units. One important thing you'll want to keep in mind is that Modulating and Variable/Multi-speed furnaces cost more, but, give you improved heating control and energy efficiency.
Another important detail about furnaces is in the type of fuel source they use. For instance, in most of Oakville there is natural gas service, so this is the most common source of heating fuel. Further outside of the downtown core, propane may be your best option. Propane furnaces are essentially identical to natural gas ones, and have just been converted to run on propane.
Oil can also be used as a fuel source for your furnace but it's typically not as efficient or as cost-effective compared to propane and natural gas.
The last basic term on furnaces you're going to want to keep in mind is the 'AFUE'. This stands for Annual Fuel Utilization Efficiency. It's a measure of how efficiently a furnace uses fuel.
For you as a customer, know that the higher the AFUE percentage, the better.
Warranty
Having a good warranty that offers complete protection of your furnace can go a long way. It can save you money and help you avoid any unnecessary spending if issues arise with your unit.
In addition to the manufacturer warranty that comes with your system, you good local HVAC contractors should also provide at least 1 year of coverage on the labour and installation. This will cover any service costs during that time period, and highlights the importance of dealing with a trustworthy and established provider.
If you go with the lowest price you can find, can you be sure they will be around when you need them.
Popular Brands
As a resident of Oakville, you have lots of choices when it comes to selecting a furnace brand. Our website can help you with making a selection. We offer a detailed review of each brand and list their notable features and technology. Be sure to check it out. Here are some top furnace brands in Oakville:
Amana – They have been around for over eight decades and boast an impressive line of high-quality products that are built to last. A notable feature of their furnaces is their stainless-steel tubular primary heat exchanger.
Trane – With a wide variety of ENERGY STAR furnaces that can suit your range of budget, Trane can provide you with excellent heating for years to come.
Comfort Maker – When it comes to high-efficiency furnaces with top warranty coverage, Comfort Maker is among the leaders. They offer a solid lineup of natural gas and propane furnaces.
Lennox – They have a lot to offer you when it comes to high-end features, energy efficiency and warranty coverage. If you're in the market for something in the premium tier, then Lennox is a brand to check out.
Napoleon – With a 10 and 15-year unit replacement, you can leave the worry behind with a Napoleon furnace. They provide good value if you're thinking of upgrading to a high-efficiency furnace.
Rebates
Want to save hundreds of dollars or more on furnace upgrades? Then be sure to check out our website where we list the details of rebates available in Oakville.
Rebates are typically given out by the provincial government, and local utility companies like Union Gas and Enbridge, rewarding you for upgrading your old furnace to certain ENERGY STAR models.
You can also receive the Independent Electricity System Operator (IESO) 'Save on Energy' rebate. This one is done for you by any participating Oakville HVAC contractor, so be sure to inquire about it.
Here are just some of the rebates you can receive:
'Save On Energy' – Receive up to $850 for thermostat and furnace upgrades
Union Gas – Receive up to $1000 for a new natural gas furnace
Enbridge – Receive $1000 for replacing a less than 95% AFUE furnace with a higher %AFUE one
You don't want to miss out on saving more money, so always ask your local Oakville HVAC contractor like Aire Serv Oakville about current available rebates.
Current Furnace Deals, Offers & Promotions in Oakville

Current Promo for Canadian Heating:
We are offering $8350 in rebates as well as we are giving a 5% discount to military personnel as usual we are now adding First Responders to also get the 5% discount.
Financing Options
Long or short-term financing can offer you many benefits such as flexible monthly rates and saving up to 45% on your energy bill. It's also a great way of saving you an initial higher cost if your budget is smaller. Instead of paying upfront, you pay a monthly rate that allows you to reap the benefits of a new high-efficiency natural gas or propane furnace now, and spread the cost over a number of months or years.
Financing options are offered by your local HVAC contractor, usually via a consumer financing partner.
Be sure to inquire with them about financing plans that can take typically range from as little as 12 months or as many as 15 years.
Installation & Permits Required
It goes without saying that you should hire a trusted and experienced HVAC contractor to correctly install your furnace. Established companies know the area, have experience dealing with the homes in your neighborhood, and will be there if and when there is ever a problem.
When you're relying on something to keep your home warm in the cold winter months, it pays to choose the right supplier.
The cost of installation can be influenced by certain factors. These include things like the location of your furnace, modern safety codes, venting upgrades, and other extra charges.
Electrical permits are required across Ontario and can only be attained through the Electrical Safety Authority. Permits must be taken out by the person who is doing the work.

Fees: https://www.esasafe.com/consumers/permits-and-inspections/fees
Oakville Information
Oakville is one of the most densely populated areas in Canada. With so many people in a small space, it's a region chalked full of creativity and a love of festivities. There are numerous outdoor and indoor festivals, as well as art galleries and performing arts centres. The GTA is known for its diverse attractions, and Oakville is a big part of that reputation. Tourists and residents are sure to find something to suit their tastes.
Oakville, Ontario Statistics
Population: 193,832
Avg Temp. (Summer): 20.1 degrees Celsius
Avg Temp. (Winter): -2 degrees Celsius
Oakville & Surrounding Areas