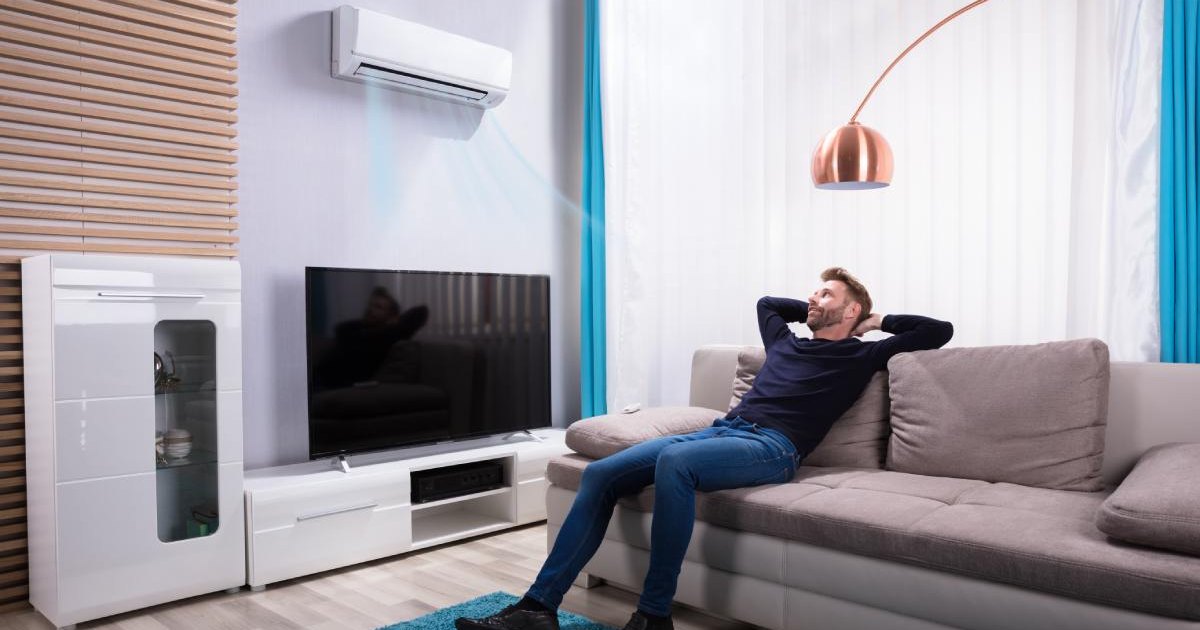 When it comes to condo air conditioners, there are a lot of options on the market. With so many different types and brands of air conditioners available, it can be difficult to know which one is right for your needs.
In this comprehensive guide, we will outline the different types of condo air conditioners and provide tips on how to select the best one for your home. We will also discuss common problems with condo air conditioners and offer solutions to help you keep your unit running smoothly all summer long.
So, whether you are looking to upgrade your current unit or are in need of a new air conditioner for your condo, this guide has you covered!
Air Conditioning Solutions for Condos
Air conditioning is a vital part of any home, but it can be especially important in condos. Because condos are often located in close proximity to other units, air conditioning can help to create a comfortable living environment by keeping the air cool and circulating.
However, air conditioning can also be a source of noise pollution, so it is important to choose a unit that will not disturb your neighbors. In addition, air conditioning can be a significant energy expense, so it is important to select a unit that is energy-efficient.
There are a variety of air conditioning solutions available for condos, so it is important to do your research and find the best model for your needs.
When Should I Upgrade my Air Conditioner?
There are a few key warning signs that your AC unit may be nearing the end of its lifespan. If it's starting to make strange noises or is no longer cooling your home effectively, it's probably time to replace it or get it repaired. You should also be on the lookout for increasing energy bills, as this could be a sign that your unit is working harder than it used to.
A good rule is to upgrade your air conditioning unit every 10-15 years. After a decade, your technology may be out of date and there are likely better units on the market. But, some air conditioners are truly built to last, and will only need repairs and regular maintenance to last for ages.
Of course, the best way to know for sure if it's time to upgrade is to have a professional take a look at your unit. They can help you assess its condition and determine whether a new unit is necessary. So if you're unsure about whether your AC unit needs to be replaced, don't hesitate to call in an expert.
How do I Choose an Air Conditioner for my Condo or Apartment?
When choosing an air conditioner for your apartment, the first thing you need to consider is the size of the unit. Air conditioners are rated by the amount of space they can effectively cool, so you'll need to know the square footage of your apartment in order to choose the right-sized unit.
You also need to decide what type of air conditioner you want. We've listed common models below, but reach out to us if you need help finding the perfect one for your place.
Once you've chosen the right-sized unit for your needs, you'll also need to decide what features are important to you. Some air conditioners come with timers, remote controls, and other bells and whistles.
Decide what features are most important to you, and then narrow down your choices accordingly. With a little bit of research, you can find the perfect air conditioner for your apartment.
What are my Condo Air Conditioning Options?
When it comes to cooling your home, there are many condo air conditioning options to choose from. You'll also want to consider what kind of home you have. When we say 'condo,' we can be talking about anything from a condo in a highrise, to a small walkup, or row-type units with balconies.
All the shapes, sizes, and particulars can affect which air conditioner is the best choice. So, getting a professional quote is ultimately the best decision.
We'll walk you through four common air conditioning units and the differences they have.
Central Air Conditioning
The most common type of air conditioning unit is the central air conditioner. This system uses a network of ducts to distribute cool air throughout and acts as a single unit to cool an entire residence. A central air condo unit, which is typically located in the basement or attic, circulates cold air through a system of ducts. These will often be installed already in newer condos or apartments.
Central air conditioning can be difficult to install in condos or apartments as an owner, typically they are building-wide solutions.
Central air conditioning is generally used in condos and apartments that have a central heating system. Air conditioners can be powered by electricity, natural gas, or propane, and they are available in a variety of sizes.
When selecting a central air conditioner, it is important to consider the size of the space that needs to be cooled, as well as the climate. Central air condo units are a popular choice for many, as they can provide a comfortable environment during the hot summer months.
Ductless Models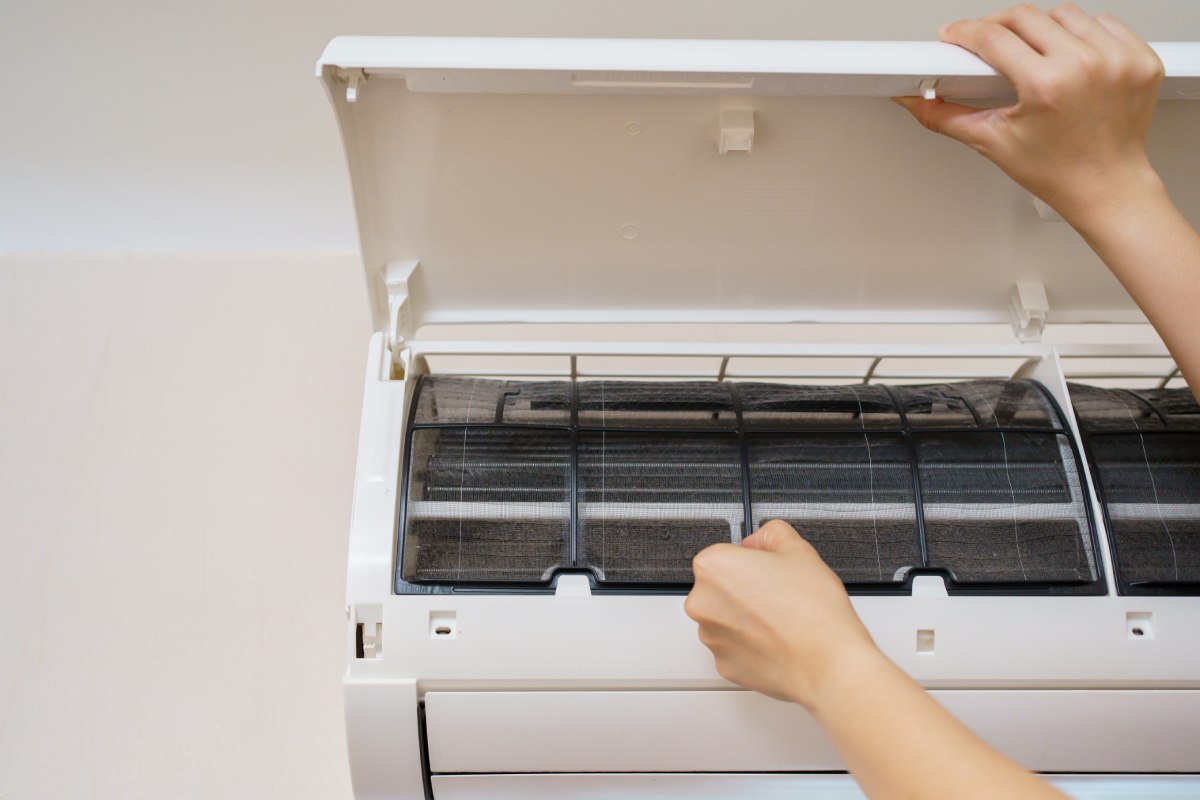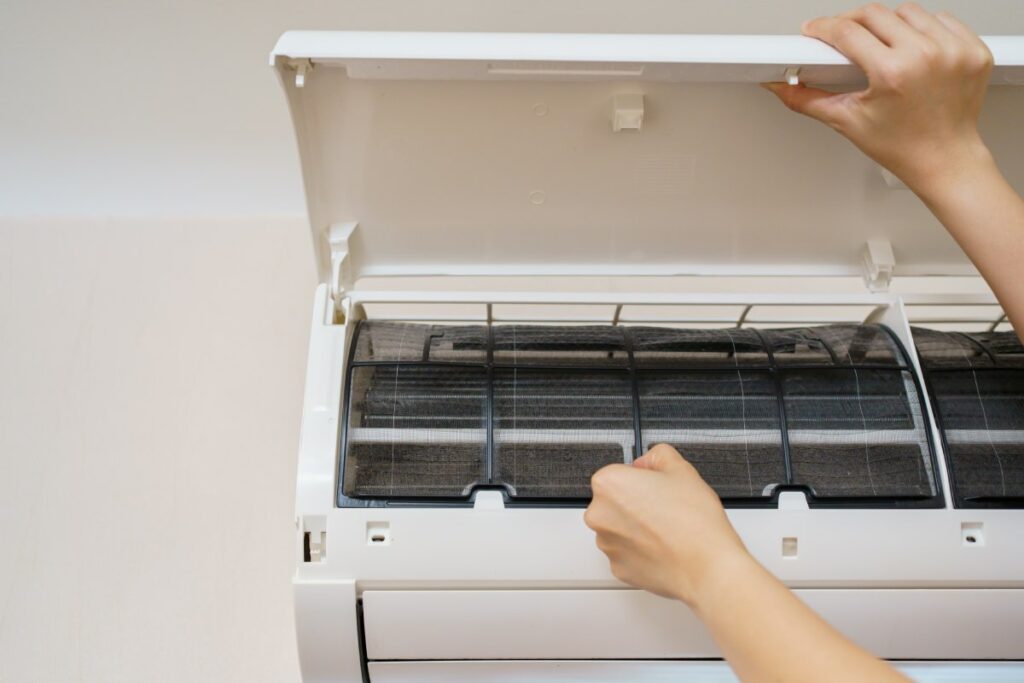 Ductless air conditioning systems, also known as mini-split systems, have become increasingly popular in recent years. Unlike central air conditioners, ductless air conditioners for condos do not require a network of ducts to circulate cool air throughout the home. Instead, each ductless unit consists of an indoor and outdoor component, connected by a small conduit.
This design gives homeowners more control over their cooling system, as each unit can be individually adjusted to meet the specific needs of each room.
Additionally, ductless air conditioners for condos are more efficient than traditional central air conditioners, as they do not lose energy through leaky ductwork. As a result, ductless air conditioners can provide significant savings on monthly energy bills.
Window Air Conditioners
Another option is a window air conditioner. This unit is installed in a single window and cools the room directly surrounding it.
Window air conditioners are a popular choice as a condo air conditioner. They are relatively inexpensive to purchase and install, and they can be easily removed at the end of the season.
Window air conditioners work by circulating refrigerated air throughout the space. The air is cooled as it passes over a series of coils filled with refrigerant. The cooled air is then circulated back into the room, creating a comfortable environment. Window air conditioners are available in a variety of sizes and cooling capacities, making them a versatile option for many different spaces.
A potential drawback of window AC units as a condo air conditioner is that your strata may have bylaws prohibiting you from installing anything in your window. If it changes the façade of the building, your neighbors may complain. This is important to look into before you purchase a window unit.
Portable Air Conditioners
Finally, there are portable air conditioners. These units can be moved from room to room and do not require any installation. When choosing a condo air conditioner, it is important to consider the size of the space that needs to be cooled, as well as the climate and your budget.
To Recap
There are several types of air conditioning systems that can be used in a condo, and the most suitable option will depend on the size of the unit and the climate. For smaller condos in moderate climates, a window air conditioner may be sufficient.
These units can be installed easily and do not require ductwork. Again, be sure to check with your strata before you purchase one. These units are not as effective as central air conditioners or ductless units and can be noisy.
For larger condos or those in hot climates, central air conditioning is usually the best option. These systems use ducts to distribute cool air throughout the unit, and they are controlled by a central thermostat.
Some newer condos are being built with mini-split systems, which are similar to central air conditioners but do not require ductwork. These systems are more expensive than window units, but they are more energy-efficient and provide better cooling.
Can You Install Air Conditioning in a Condo?
One of the most common questions we get asked is whether or not air conditioning can be installed in a condo. The answer is, it depends.
Some condos have strict rules against making any changes to the building's exterior, so installing a window AC unit would not be allowed without approval from your board. It can be generally difficult to install central air in an apartment or condo.
Ductless mini-split systems or ductless air conditioners are a popular choice for condos or apartments that don't already have air conditioning built in. These units often only require a 3-inch hole in your wall that connects the indoor unit to the outdoor air conditioning unit. Mini-splits are small and quiet, making them ideal for condos and apartments.
Prior to installation, you'll want to check your condo rules and regulations to see whether or not you need to report this as a renovation.
If you're not sure what the rules are at your condo, the best thing to do is to check with your property manager or the building's board of directors. They will be able to tell you definitively whether or not air conditioning is allowed.
How Do Condo HVAC Systems Work?
Condo HVAC systems may be larger systems that service the entire building or mini-split systems that can be as small as servicing one room.
Whole-building condo HVAC systems may have an 'air handler' or other types of packaged system. There are many ways heating and cooling systems can show up in buildings.
Condo HVAC systems — as opposed to traditional HVAC systems — are designed to provide heating and cooling for smaller spaces. Unlike traditional HVAC systems, which are often centralized, condo HVAC systems are usually located in each individual unit. This allows residents to have more control over the temperature in their own space.
Because condo HVAC systems are small, they are also more energy-efficient than larger systems. In most cases, condo HVAC systems use forced air to distribute heat or cool air throughout the unit. A blower fan circulates the air through a network of ducts, and a thermostat is used to regulate the temperature. By using forced air, condo HVAC systems can evenly distribute heat or cool air throughout the space, providing consistent comfort for residents.
Mini split systems are considered some of the most efficient condo HVAC systems on the market. They often use inverter technology, allowing them to generate only the amount of cooling necessary.
What are the Common Issues with Air Conditioners in Canada?
There are a few common issues that Canadians face with their air conditioners. Canada experiences fairly extreme weather conditions, from very hot summers to freezing winters. These seasonal fluctuations can be hard on your AC hardware.
One common issue is that the air conditioner is not cold enough. This could be because the unit is too old, the refrigerant needs to be refilled, or there is a blockage in the system.
Another common issue is that the air conditioner is leaking water. This could be because of a clogged drain line, a cracked pan, or a damaged condensate pump. If your unit is partly outdoors, then these damages could be from extreme weather.
Lastly, some people find that their air conditioner makes strange noises. This could be due to a loose belt, a build-up of debris in the unit, or worn-out bearings. If you are experiencing any of these issues with your air conditioner, it is best to call a professional for help.
Find Exactly What You Need with Us
With our model comparison system, you can easily compare furnaces or air conditioners side by side. We provide information on each model including its price range and overall operating cost so that shoppers are confident in their decision before purchasing a new product for home use. This makes it easy to compare products without scouring fine print.
Be sure to take a look at these other guides you may find helpful.