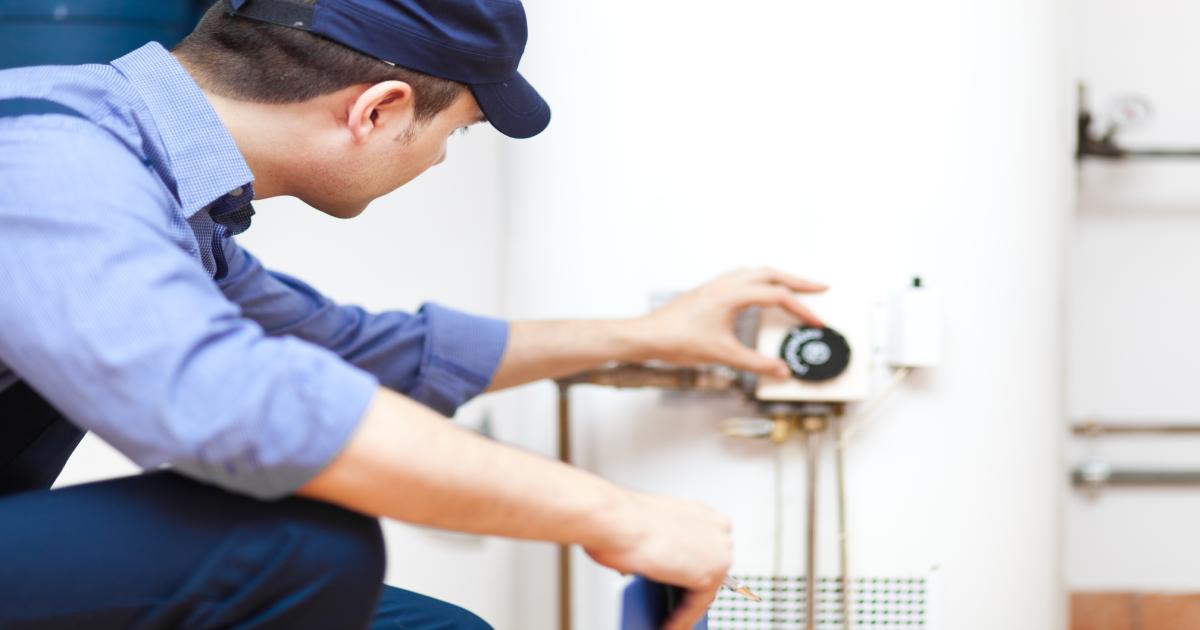 Hot water isn't a luxury today. It's a necessity. We rely on it for cleaning clothing and dishes and for the comfort of a shower or bath. Keeping your hot water heater in good repair is a great way to make sure you don't wake up to a cold shower, unexpectedly.
You should have your hot water heater checked and maintained by a professional plumber annually to avoid issues and to get the best performance out of your machine. So, what's included in water heater maintenance? Let's take a look.
Different Types of Water Heater Maintenance
The first on any list for water heater service is flushing the tank, but not all water heaters have a tank. It's important to know what type of heater you have before you start looking at maintenance options. For tanked water heaters, sediment build-up is a problem that can lower energy efficiency and cause extra wear and tear on your heater. But, with a tankless water heater, you won't need to worry about flushing the tank, though you will need to descale the unit periodically.
Common Water Heater Maintenance Checklist Items
For most water heaters, the items that routinely show up on a hot water tank maintenance checklist include:
Testing the pressure relief valve
Draining and flushing the tank
Testing the heating element
Tankless heaters are exempt from the first two items on the list but will need to have the heating element checked regularly to ensure an endless flow of hot water.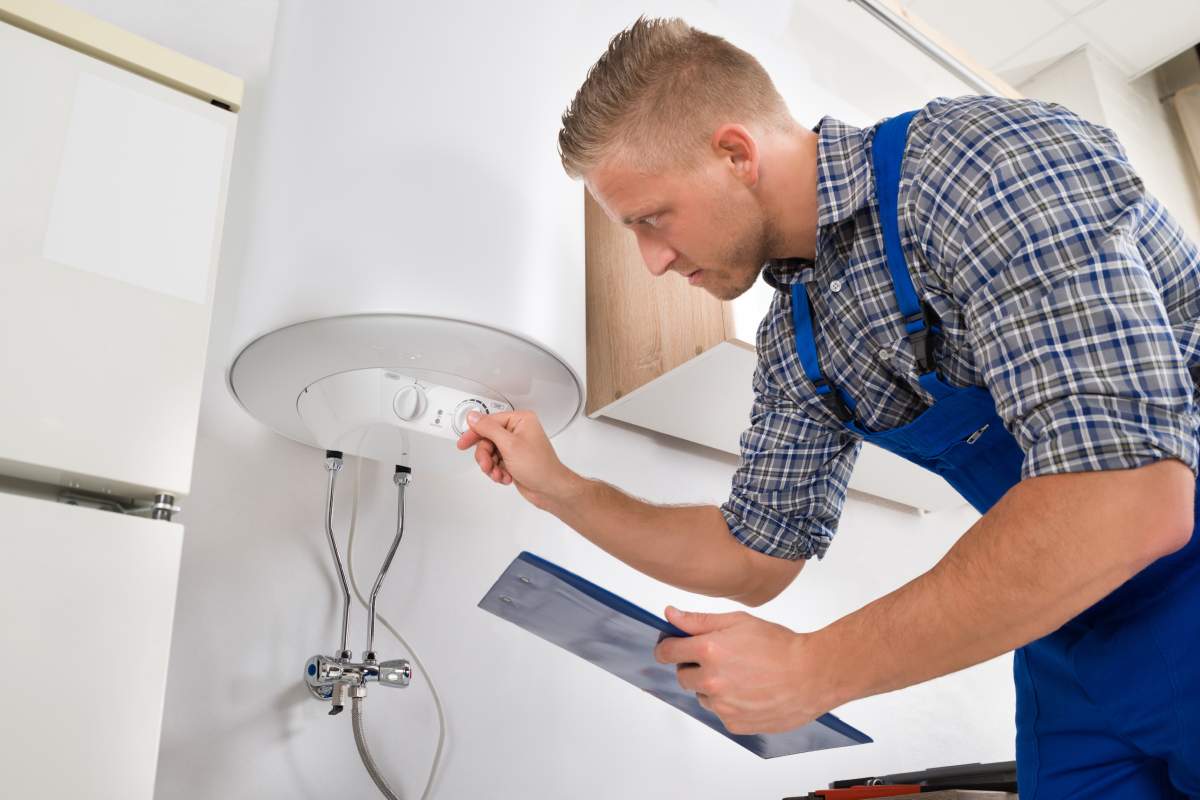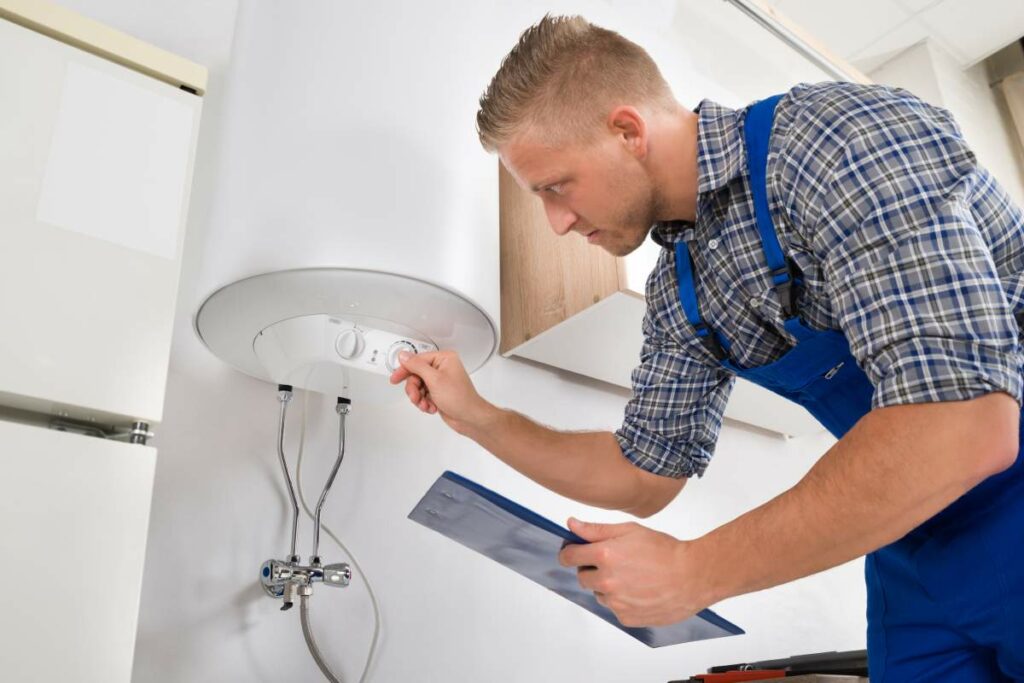 How Can You Tell If Your Water Heater Needs Maintenance?
In general, water heaters give off signs before maintenance becomes critical. Those signs can vary based on the type of heater you have. If you have a traditional, tanked water heater, you'll need to know if it's gas or electric.
Electric Water Heaters
If your electric water heater needs maintenance, it will still produce hot water, but the water may not stay hot for as long as you're used to. If your shower starts hot but turns cold after a few minutes, that's a sign that you should call in a plumber to perform further tests and maintenance.
Gas Water Heaters
Gas water heaters tend to last longer than their electric counterparts, but it often means total failure when they have a problem. If a gas water heater needs maintenance, you may not have any hot water.
Tankless Water Heaters
There are two big signs that indicate your tankless water heater needs service. The first is any strange noises or vibrations that you notice coming from the motor. The second is a total lack of hot water. If either of these happens, it means you need service.
DIY Water Heater Maintenance Tasks
While it's usually best to call in a plumber to take a look if you notice any problems with your water heater, there are some things you can do yourself. But, if you notice leaks, rust, water discoloration, white powder on your water heater, or strange noises, you'll want to skip the DIY project and go right for professional plumbing assistance. These can be signs that your heater needs significant repair or replacement.
Flushing a Water Heater
The first step in learning how to flush a water heater is getting the water out. So, here's a quick guide on how to handle a DIY flush:
Turn the water off to your heater. If it's a gas heater, also turn off the gas. You may want to wait a bit before moving on to the next step to allow the water in the tank to cool.
Locate the drain outlet on your water heater. Connect a hose (yup, a standard garden hose will fit) and put the open end of the hose in a bucket or floor drain. If you're using a bucket, make sure you have at least 2 to allow you to empty them as they fill.
Allow 20-25 minutes for the water to finish draining.
Once all of the water is out, turn the water back on and leave the drain open, allowing fresh water to run right through. Let it run for several minutes until the water runs clear.
It's best to flush your tank every six months or so, particularly if you have hard water that's loaded with minerals.
Adjusting the Temperature
Running out of hot water can sometimes be a result of a lower temperature setting. You can turn your heater up or down, depending on your preferences and usage.
Look for a thermostat on the tank. Change the setting if there is one.
Electric heaters often have a thermostat hidden behind the insulation. Turn off the power at the breaker and then look for the thermostat.
Once you've found it, you'll need to use a screwdriver to slowly turn the control setting. Close the panel, get the power back on, and test the new temperature.
If the water is too hot or too cold, keep changing the temperature setting until you reach the desired temperature.
Re-Lighting the Pilot Light
Electric units don't have a pilot light, with or without a tank, but gas units do. If the pilot light goes out, you can:
Find the control box and set the knob to the "Pilot" setting.
Push the button that ignites the pilot light. If there is no button, use a fireplace lighter or long match held next to the pilot opening to get it lit.
Reset the control box and turn it back to the "On" position.
What About Tankless Water Heaters?
If you're wondering about how to maintain a tankless water heater, it's pretty straightforward. While there is no tank to flush, the same mineral-filled water can leave deposits inside your tankless system, restricting water flow and lowering efficiency. You'll need to flush your tankless water heater through the purge port valves and descale the system. This is probably something that is better left to a professional plumber with tools designed specifically for the job.
Need help finding a good plumber near you? Let FurnacePrices.ca do the vetting for you and get you free quotes for your next water heater maintenance.
Get Quotes
How soon are you looking to buy?*