Are online reviews really the best way to evaluate and choose a local heating & cooling company to replace your furnace or air conditioner? Find out below.
---
Table of contents
Online business reviews have become the go-to way for consumers to choose which restaurants to eat at, where to get their car repaired, and of course, who to call when they need to upgrade their furnace or central air conditioner.
Customer reviews are great because you get to hear firsthand experiences from real people who have direct experience with local businesses in your area.
Take advantage of the wisdom of the crowd in an instant, right on your smartphone! But…
Unfortunately, this utopian vision is not always exactly how things end up working in reality.
Don't get me wrong, customer reviews do have value when evaluating a local business' services, and there is certainly nothing wrong with checking out customer feedback on popular directories and review aggregators. We all do it.
But let's look at some reasons why, at least when it comes to heating & cooling contractors, simply taking a glance at the average star rating and making your decision based exclusively on that might not always be the best strategy, and why it's often best to consider additional factors in your research.
Any time you're doing work on your house, especially when it involves an investment of thousands of dollars into a system you'll depend on to keep your family warm for years to come, choosing the right company to deal with is important. After all, you want to make sure the company will not only do a good job, but be there in case there are problems down the line (i.e. an emergency service call in the dead of winter!)
6 Reasons Why Local Business Reviews Can be Flawed
…and shouldn't be your only way of evaluating HVAC contractors)
From the CBC: Black market in Google reviews means you can't believe everything you read
Obviously this doesn't mean Google reviews are wrong or should be totally disregarded… just that it's worth considering a range of evaluation criteria and sources rather than just glancing at the star rating.
1) Review scores can be somewhat misleading 
Depending on how they're weighted. E.g. take a business with three 5-star business reviews vs. a business with dozens of 4 and 5-star reviews, and maybe even a couple less positive reviews.
'Company 1' has a "5-star rating", 'Company 2' has a "4.5-star rating", which one should you put more weight in? Should you discount the second company because their average is lower or they have a couple of bad reviews, despite the fact that they clearly have a large volume of happy customers and more customers overall?
2) Business reviews can often be biased
Reviews are often left by friends and relatives, fake accounts, or even the company's own employees… or of course competitors.
Sure, many reviews are legitimate but it's also hardly difficult to purchase fake online reviews. Anyone who has spent any amount of time on popular social media sites and apps like YouTube, Facebook, or Instagram knows how common bots and spam are.
Online business reviews are no different… they're a constant game of cat and mouse between the platforms and the spammers.
3) Reviews might be left shortly after installation and may not accurately reflect the quality of the workmanship 
"They were very polite and friendly"… that's good to hear but that really doesn't speak to the quality of the service from a technical perspective (something ordinary homeowners may not have the technical know-how to properly evaluate).
Or about the quality and responsiveness of the company's ongoing support months or years later. How will the furnace actually hold up after a winter or two?
On that note, it can sometimes be difficult to separate the PRODUCT review (i.e. furnace/AC brand/model) from the SERVICE review (installation, sizing, workmanship, customer service and ongoing support).
Also read:
The TRUTH About Online Furnace & Air Conditioner Reviews – Should You Trust Them?
The TRUTH About Furnace & Air Conditioner Reliability
4) Customers may often be prodded or incentivized to leave reviews
Which can affect how unbiased they are. A study by Cornell University (warning: PDF) found not only that fake reviews are fairly prevalent but also that humans are not very good at spotting them.
Get Quotes
How soon are you looking to buy?*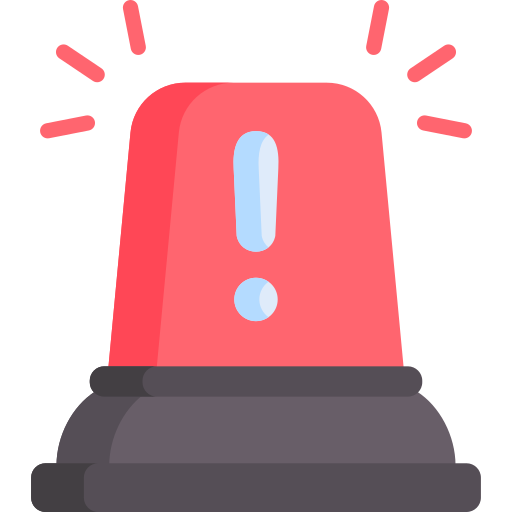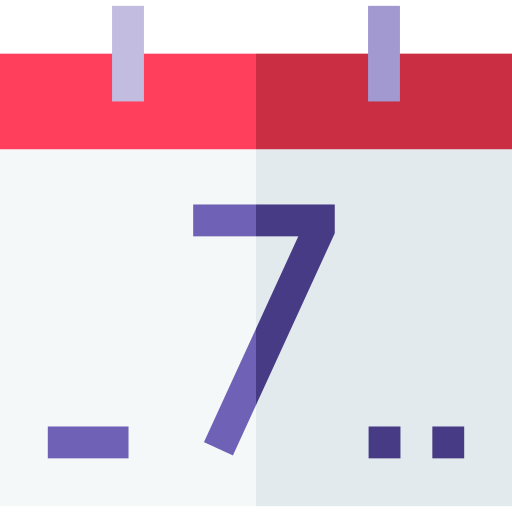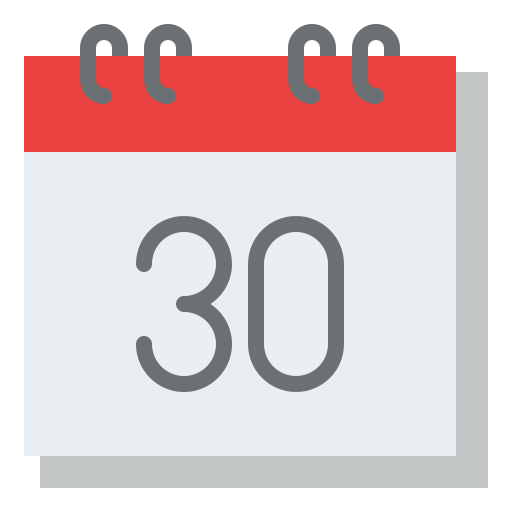 5) Reviews are not necessarily a good representative sample
For instance, people are often much more likely to share a bad experience than a positive one, meaning a few unhappy customers may give a bad impression of a business, while many of their customers may have quietly enjoyed their experience, but simply never bothered to share it online.
6) There is no clear uniform standard for exactly how to leave a review
People often vary widely in opinions, interpretations, temperament, etc… reviews provide little context, and generally don't account for the actual reviewer's personal disposition and expectations (maybe they were having a bad day).
We've seen people leave a 1-star review because they called a company to request a quote (at the height of busy A/C season, no less) and felt they hadn't been called back quickly enough, despite receiving a call back the very same day! We've seen a customer leave a 1-star review because the company didn't accept their preferred credit card!
Sure, not being able to pay with the credit card that gives you the most points is mildly annoying or not getting a prompt call back, especially when you're sweating through your shirt… but is it really fair to declare that company basically the worst HVAC company you could ever encounter?
And of course, it's relatively easy to buy fake reviews… just Google "buy fake reviews" and in seconds you can easily find a bevy of services offering phony reviews for a few bucks.
Two more trustworthy sources on the topic from Time Magazine, and the Journal of Consumer Research:
So, does this mean you should just ignore online reviews and instead 'throw darts at a map' to choose an HVAC contractor to deal with? Of course not…
What to look for when choosing a heating & cooling contractor
Business reviews are a piece of the puzzle sure, but there are a number of other important factors that savvy homeowners should consider before shelling out thousands of dollars to purchase a new furnace or A/C, including that a local HVAC contractor:
Has no outstanding complaints and unresolved disputes
Has a good reputation and track record
Ideally has been in business for at least a few years (not crucial obviously, everyone has to start somewhere! And new companies may be extra motivated to leave a good impression)
Is fully insured and holds all appropriate licenses
Follows up on company promises, has accurate pricing in ads (no hidden extras)
Has fair and competitive pricing
Offers competitive warranty coverage and solid guarantees on labour & installation
Hires only certified technicians and support staff, and provides adequate training
Has good turnaround time and responsiveness, which shows good management, organization, that the company has adequate staff and resources
Now, I know what you might be thinking… "how can I possibly evaluate all these criteria for every HVAC company in my area??"
Well trust me, I'm well aware that most people have better things to do than cross-examine potential HVAC contractors just to get their furnace replaced.
That's why FurnacePrices.ca has taken the lead, offering heating & cooling companies the chance to complete our independent certification, which looks at a range of criteria, including how long the company has been in business, do they have proof of insurance, valid & up-to-date licensing, a history of good performance and overall positive feedback, and so on.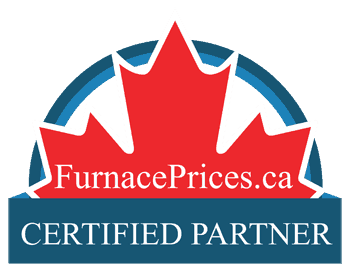 Learn more about our Certified HVAC Contractors >>
This helps bring more clarity and transparency to the shopping experience, helps Canadian homeowners make an informed purchasing decision, and helps local heating & cooling companies connect with and build trust with potential customers.
(In the interest of transparency, FurnacePrices.ca does earn a membership fee from some of these companies for referring quote requests and sharing their current heating & cooling deals and promotions (hey, writers, staff, and web hosting aren't cheap!) but we don't earn a commission on sales, and all companies have to pass the certification regardless.)
Shop Local – Compare Quotes from Certified Local HVAC Contractors
This website was founded to create a truly Canadian source of information that homeowners can trust, and that will always be our #1 goal.
So, looking to upgrade your heating & cooling system? 
Get a free quote from one of our Certified Local Partners here.
And if not, no hard feelings! The information on this website is free for anyone to consult, and you're welcome to deal with whichever heating & cooling contractor you wish. We'll be happy as long as people keep finding our site useful and helpful!
Get Quotes
How soon are you looking to buy?*