Published
Trane S9V2-VS Review
AFUE:

Up to 97 percent

ENERGY STAR ®:

Yes

Burner Type:

Two-stage

Blower Type:

Variable-speed

Shop smarter with our proprietary grades!

In order to help homeowners shop for furnaces and air conditioners, we developed our own proprietary algorithms which weigh a range of criteria and factors to provide an easy-to-compare grade (e.g. B-, A+, etc).

Warranty Grade: It can be difficult to know which brands and models offer the best warranty coverage, particularly because a lot of the key details are hidden in dense warranty documents filled with hard to understand legalese. Thankfully for you, we've carefully studied them and created this grading system to account for things like the length AND quality of their guarantee, coverage restrictions and more!

Overall Grade: This grade weighs key factors like efficiency, ENERGY STAR certification, comfort, noise level (for A/Cs), our warranty grade, and more.

Get instant access by creating a FREE account in seconds! (Plus get all these extra benefits)

Or Log In here

BTU Output:

40,000 to 100,000
The S9V2-VS is a newer model from Trane with a more compact, redesigned cabinet for installation in smaller spaces. It's a high-efficiency, two-stage furnace with an AFUE of 97 percent that boasts some of Trane's premium features, so it could be a good option for homeowners with the right budget.
This model review of Trane's S9V2-VS will help you decide if this furnace will meet the needs of your home. It will also cover the average Trane furnace price for this model to help you figure out if it works with your budget.
Trane furnace reviews should be comprehensive, so this S9V2-VS review will also talk about its key features, design specifications, warranty details, and more. And to show you how this model measures up to Trane's other furnaces, we'll also compare it to three other models by price, tier, and features.
Ultimately, this review will answer "are Trane furnaces good?" and whether this is the model for you.
The Trane S9V2-VS in a Nutshell
Average Price (with installation): $5,000 to $5,600
Top Features
Equipped with Trane's proprietary variable-speed blower
Excellent humidity control
Trane's quietest furnace
Can be paired with the CleanEffects® Whole Home Air Cleaner for improved indoor air quality
Compact size makes this furnace suitable for smaller spaces
Has a secondary heat exchanger
Industry-standard warranty
Cost-saving AFUE
The formed steel door has an acrylic view window
Equipped with a self-diagnosing control
The Bottom Line
The S9V2-VS is one of Trane's most advanced furnaces, and it's equipped with a two-stage burner and the brand's patented variable-speed blower. That means it's quieter and more efficient than a basic furnace, and shouldn't have any trouble keeping a home of any size comfortable.
The two-stage burner enables this furnace to operate in the high or low heat output mode to maintain the temperature of your home while saving you more money. The variable-speed blower can make incremental adjustments to the airflow to reduce hot and cold spots around the house and manage humidity better.
Another great feature with this furnace is the condensing operation. It has a secondary heat exchanger that extracts more energy from the flue gasses, so you get more heat from the same amount of fuel.
Thanks to the design elements, the 97 percent AFUE, and the ENERGY STAR® certification, this Trane furnace will reduce your heating costs, and it could be eligible for rebates. When you're looking for a Trane furnace in Canada, a licensed HVAC dealer can give you an accurate quote about pricing and potential rebates.
In Depth Review
Trane S9V2-VS Product Specifications
AFUE: 97 percent
Burner type: Two-stage
Blower type: Variable-speed
ENERGY STAR certified: Yes
Heating input: 40,000 to 100,000 BTUs
Features Overview
Variable-speed draft inducer
Cabinet is protected with a heavy-duty powder paint
The primary and secondary heat exchangers are stainless steel for increased heat and corrosion resistance
Cabinet is insulated to reduce noise and heat loss
Thoroughly tested for resilience and durability
Reliable and fuel-saving silicon nitride hot surface igniter
Special burner design to reduce fuel consumption
Uses automotive-grade gaskets for increased durability
Get Quotes
How soon are you looking to buy?*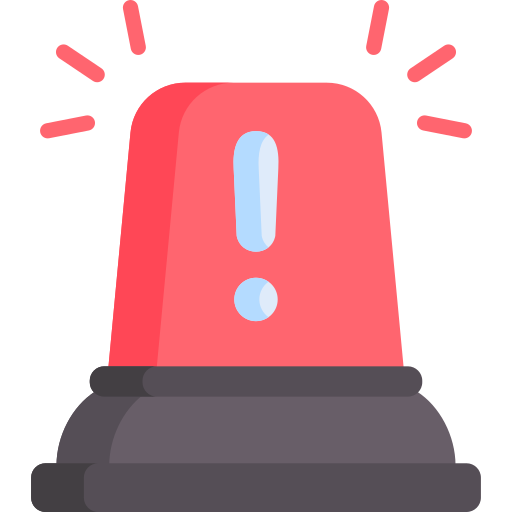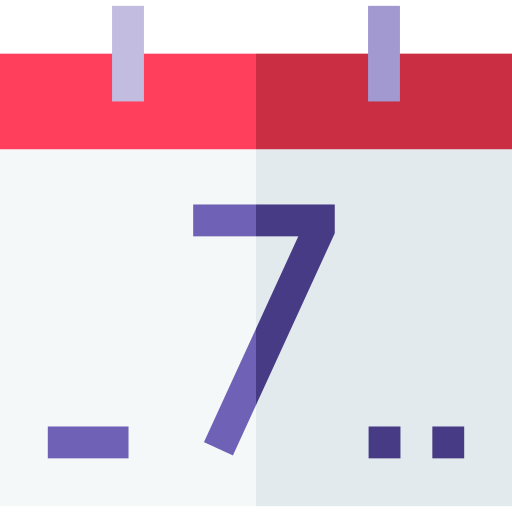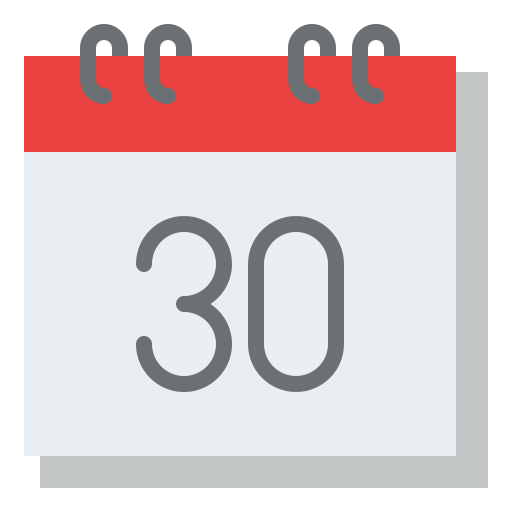 Other Key Features
The S9V2-VS has a few of Trane's exclusive features, and that includes the special blower, the enhanced humidity management, and compatibility with their own air purification system.
The blower inside the S9V2-VS isn't a regular blower: it's Trane's patented Vortica II variable-speed blower. It has a special housing design that makes the blower highly efficient and quieter than traditional blowers. Because it uses less electricity, it will also cost less to power in both winter and summer.
The S9V2-VS also has Trane's Comfort-R™ enhanced dehumidification mode, which uses the power of the variable-speed blower to reduce humidity in summer when the air conditioner is running.
The Comfort-R mode means the blower ramps up slowly based on the weather, and this means better humidity control, quieter operation, less wear and tear, improved efficiency, and more even heat distribution.
Warranty Information
The S9V2-VS is protected by a 10-year parts warranty and a lifetime heat exchanger warranty.
Despite being one of the more expensive brands on the market, Trane's warranty doesn't exceed the warranty standard of the industry. For example, they don't offer the unit replacement warranty that some brands have started providing.
To be eligible for the warranty terms listed above, you must register your new furnace within 60 days of installation. Failure to do so will result in the warranty defaulting to the base coverage, which is five years for parts and 20 years for the heat exchanger.
Moreover, make sure you have the unit installed and maintained by a licensed HVAC professional, otherwise you'll void the warranty.
Comparable Models by Trane
Model Comparison by Price: S9V2-VS versus XC95m
The XC95m is Trane's most powerful and most expensive furnace. Canadians can buy the XC95m for somewhere between $6,400 and $7,000 on average. That's obviously a significantly larger investment, so let's have a look at what you get for the extra money.
One of the main differences between the two units is that the XC95m has a modulating burner that can operate anywhere between 40 and 100 percent capacity. This ability to make incremental adjustments to the heat output results in a quieter, more efficient furnace that's better at completely eliminating hot and cold spots. However, it only has a marginally higher AFUE of 97.3 percent.
Another big difference is that the XC95m has Trane's ComfortLink II communicating technology. It has a communicating user interface that makes installation and service faster, easier, and more accurate. Plus, when paired with a ComfortLink II smart thermostat, you can access additional features like automatic system updates, optimized performance, and advanced diagnostics.
Beyond that, however, the two units are quite similar. They both have the Vortica II blower, the Comfort-R mode, and compatibility with CleanEffects.
Model Comparison by Features: S9V2-VS versus L9X1
The L9X1 is a very different furnace from the S9V2-VS, and while it lacks some features and benefits, it has a few of its own to offer.
The L9X1 is a single-stage furnace with an AFUE of 95 percent, secondary heat exchanger, and CTM blower motor. It doesn't have variable-speed capacity, it's not ENERGY STAR certified, and it will be most suitable for small to medium homes.
The big draw with the L9X1 is that it's an ultra-low NOx furnace that boasts 65 percent fewer NOx emissions than standard furnaces thanks to the special burner design.
For Canadians, this furnace can be great for green consumers who want to lower their environmental impact. If you live in California, then this furnace is great because it meets the state's strict emissions standards.
Model Comparison by Tier: S9V2-VS versus S9X2
Trane furnace models can be categorized based on burner operation, and the S9X2 is comparable to the S9V2-VS because it's also a high-efficiency, two-stage furnace.
The S9X2 has some of the same features as the S9V2-VS, including the insulated blower compartment, secondary heat exchanger, silicon nitride igniter, ENERGY STAR certification, and the CleanEffects compatibility.
However, the S9X2 doesn't have the Vortica II blower or the Comfort-R mode because it has a less advanced CTM blower motor, a type of ECM blower with five speeds. These are superior to single-speed motors, but they can't make incremental adjustments like the variable-speed ones.
Finally, the S9X2 has a slightly lower 96 percent AFUE, though the difference in savings will be marginal.
Get Quotes
How soon are you looking to buy?*