This Napoleon heat pump review will cover what you need to know about Napoleon ductless mini-split systems, including expected pricing, warranty term information, available models, and more.
Napoleon ductless mini split air conditioners are perfect for homes that don't have ductwork, and offer a reliable way to keep your home cool and comfortable for many summers.
When shopping for a new air conditioner, there's a lot of information to sift through if you want to make the right choice. Napoleon is a somewhat popular manufacturer for this type of air conditioner, although less common in residential use than some other major brands.
Ductless Mini-Splits, Explained
With a traditional central air conditioner, the system uses a series of connected ducts and registers in individual rooms to move air throughout the house. However, a lot of older homes were built before central air and central heating were invented, and don't have ducts in place. It is possible to retrofit a home with ductwork, but this can be costly and challenging.
Another alternative is ductless mini split air conditioners. These systems have an outdoor unit that houses the compressor and condenser, which is connected to one or more indoor air handling units that circulate air through the house. That way, you can have a comfortable and air conditioned home, even without ducts.
See our Ductless System Buyer Guide to learn more
Napoleon Ductless Air Conditioners, At a Glance
What's good: Napoleon claims their Canadian-built ductless mini split heat pumps and air conditioners are durable, quality, long-lasting, and high efficiency, so you know they're a safe investment when it's time to upgrade your cooling system. Although Napoleon has faced some criticism for air conditioner build quality compared to their furnaces, given that they have not been manufacturing A/C systems for as long as they have furnaces.
Their systems have some great features like an independent dehumidification mode, auto defrost to protect the units and increase lifespan, an energy-saving sleep mode, remote control operation, and more. These units are also backed by a good warranty that includes parts and the compressor, so you'll be protected if anything fails or malfunctions.
What could be improved: With more manufacturing experience, Napoleon should continue to improve their build quality. However they don't offer a lot of additional features and technologies the way some other brands do but the ones they do offer are worthwhile. Most of the features are designed to protect the air conditioners and reduce energy consumption, rather than to make operation more convenient, such as Wi-Fi access capabilities.
Furthermore, Napoleon's lineup is pretty limited, and they don't have a lot of selection in terms of different models and styles. For example, only one of their cooling systems has a ceiling mounted indoor unit option, and the rest are all wall-mounted. Finally, you can't buy the indoor and outdoor units separately the way you can with some brands.
The bottom line: Napoleon's line of ductless air conditioners and heat pumps are a great option if you need a new cooling system and want something high-efficiency that will save you money on your monthly energy bills. Although Napoleon doesn't have a huge selection of air conditioners and heat pumps, they do promise reliable and efficient systems that will keep your home comfortable throughout many summers.
Get Quotes
How soon are you looking to buy?*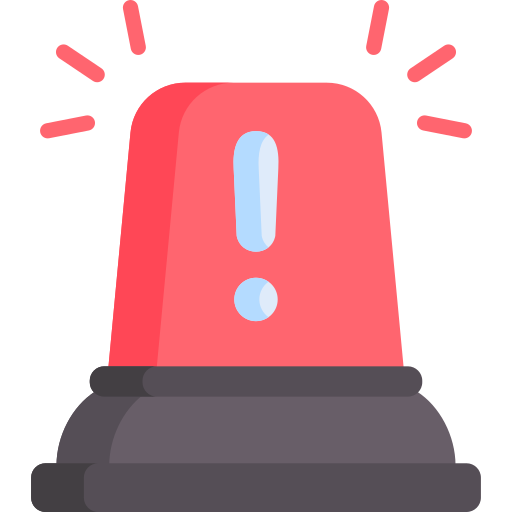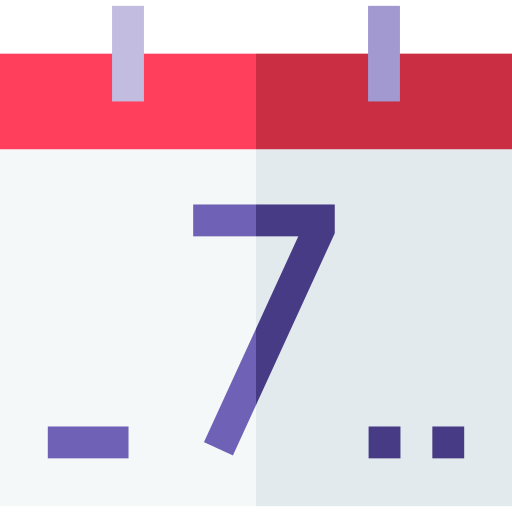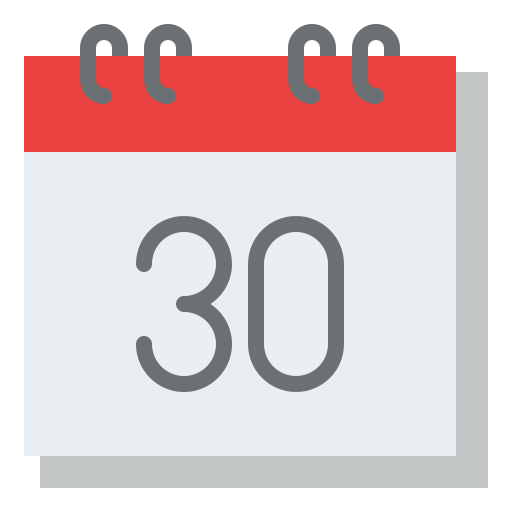 ---
Get FREE Quotes from Certified Local Contractors!
---
Napoleon Heat Pumps
One type of ductless air conditioning system that Napoleon offers is a heat pump. Heat pumps perform the same function as air conditioners, but they're also capable of providing heat for your home in winter. Napoleon has both heat pump and air conditioner models available as part of their ductless mini split line, including ENERGY STAR® rated models, high-efficiency units, and single and multi zone models.
General Price Range for Napoleon Ductless Air Conditioners
The average price range for a Napoleon ductless mini-split air conditioner or heat pump is between $3,500 and $5,500 (installation included).
The final cost, however, will depend on many things, including the specific model you buy, the size and cooling output of the unit, the efficiency rating, and even where you live.
Another big thing that can impact the cost is installation fees, which typically range from $500 to $1,000 for the labour, depending on the contractor you choose and how easy the unit is to install… although the price will likely be quoted for the total job, including the unit. If you're looking to save money, be sure to check out deals, promotions, sales, and local, government, and manufacturer rebates and credits.
Napoleon Ductless Air Conditioner Options
Single Zone Heat Pump
Napoleon has three single zone heat pump models that can effectively and efficiently cool your home in summer and heat it in winter. These units have efficiency ratings ranging from 20 to 25 SEER, and two of the models have ENERGY STAR certification.
Some of the features available with these models include remote control operation, sleep mode to save you money at night, auto restart so your comfort settings aren't lost in the event of a power outage, and an auto defrost feature to protect the unit and maximize efficiency.
Single Zone Ductless Air Conditioner Systems
Along with the heat pump options for cooling, Napoleon also makes a single zone air conditioner that has many of the same great features as the heat pump cooling systems, aside from that it can't heat your home in winter.
Like the heat pumps, the ductless air conditioner also has auto restart, sleep mode, and remote control operation. However, this is a more basic and more affordable model, it doesn't have the same warranty terms as the other models, and it doesn't have ENERGY STAR certification.
Multi Zone Heat Pump
With Napoleon's multi zone heat pump, you can pair a single outdoor unit with up to four indoor air handling units, and this means you can customize the temperature settings in different areas of your house. This model has both wall-mounted and ceiling units for the indoor component, so you can mix and match air handlers depending on your needs and the style of your house.
Napoleon Mini-Split System Model Comparison
| NH25 | NH21 | NHAS | | |
| --- | --- | --- | --- | --- |
| SEER: 25 | SEER: 21 | SEER: 20 | | |
| ENERGY STAR rated? Yes | ENERGY STAR rated? Yes | ENERGY STAR rated? No | | |
| Zones: Single | Zones: Single | Zones: Single | | |
| Cooling output: 9,000 to 36,000 Btus | Cooling output: 12,000 to 24,000 Btus | Cooling output: 12,000 to 24,000 Btus | | |
| Mount: Wall | Mount: Wall | Mount: Wall | | |
| Style: Heat pump | Style: Heat pump | Style: Heat pump | | |
| Unit: Indoor and outdoor | Unit: Indoor and outdoor | Unit: Indoor and outdoor | | |
| | | | | |
| NC19 | NMZO-B | | | |
| ENERGY STAR rated? No | SEER: 16.5 | | | |
| Zones: Single | ENERGY STAR rated? No | | | |
| Cooling output: 12,000 to 22,000 Btus | Zones: Up to four | | | |
| Mount: Wall | Cooling output: 36,000 Btus | | | |
| Style: Air conditioner | Mount: Wall or ceiling | | | |
| Unit: Indoor and outdoor | Style: Heat pump | | | |
| | Unit: Indoor and outdoor | | | |
Top Napoleon Ductless Mini-split Features
Sleep Mode
When your Napoleon air conditioner goes into sleep mode, it gradually increases the temperature in your home during the night to save energy and money while your household sleeps.
Refrigerant Leak Detection
Refrigerant leaks are a common problem with air conditioners, and they can cause damage, decrease efficiency, or prevent your system from cooling at all. That's why Napoleon systems are equipped with a refrigerant leak detection system that sounds an alarm when the system detects a problem.
Auto Defrost
Auto defrost is a feature that prevents the evaporator coil from freezing over, and this has many benefits. For one thing, it saves energy, but it also saves you money by increasing the lifespan of the unit.
Remote Control Operation
All of Napoleon's ductless air conditioners and heat pump systems come with a remote control that allows you to control your cooling settings with ease. Along with being able to turn the system on and off with the remote, you can also customize certain features, adjust the fan speed, set a timer, set the mode, and program the sleep function.
See other common ductless system features
Important Warranty Information
Almost all Napoleon ductless heat pumps and air conditioners come with a six-year parts limited warranty and a six-year compressor limited warranty, including the NH25, NH21, NHAS, and the NMZO-B. The only model that comes with different warranty terms is the NC19, which has a one-year parts limited warranty and a five-year compressor limited warranty.
About Napoleon
Napoleon is a Canadian HVAC company that began in Ontario in 1976 as a steel fabrication business. During their 40-plus years in business, the company branched out and began manufacturing HVAC equipment like furnaces, air conditioners, and ductless mini splits. Napoleon has gained a reputation for building dependable, reliable, and lasting cooling systems that they stand behind with their warranties.
---
Get FREE Quotes from Certified Local Contractors!
---
Get Quotes
How soon are you looking to buy?*