When investing in an energy-efficient home heating system, it's important to consider your requirements and budget. We've outlined several important factors to consider for when considering a new, high-efficiency furnace model, local Windsor promotions, rebates, installation and financing available in Windsor.
Related Guides You May Find Helpful
New Furnace Prices in Windsor
Average* furnace price in Windsor (including install):
$3000 – $5500
The cost of a new furnace in the Windsor area ranges in price from $2500-$4200 and is dependent on many factors. Brand, model, size and installation can all affect the price. It's important to contact a certified HVAC dealer so that they can provide you with a comprehensive overview of all of your options. Their extensive product knowledge will help you with choosing the right home heating system for your family's needs and keep you within budget.

Higher than average
Slightly above-average price range, which may be due to factors like a more complicated installation, or purchasing a top-of-the-line unit or premium brand.
$5500

Typical price range
: $3000 – $5500
The average price range for a typical high-efficiency unit with a typical installation from an established, fully licensed & insured local HVAC contractor. Prices will vary within this range based on installation factors, brand & model, unit size/BTU output & efficiency, among other things.
$3000

Lower than average
Below-market pricing; be careful if the price is exceptionally low. The lower the price is below average, the higher likelihood that you may receive a more hastily done installation, low-end or used components, limited labour warranty coverage & ongoing support, or the company may be less established or lacking in insurance and/or licensing & certification.
Furnace Cost Calculator
Who Are Our Top Windsor Furnace Contractors?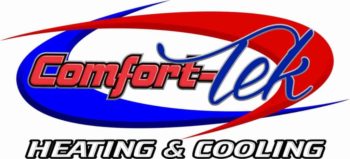 Proudly serving the Windsor area
About Comfort-Tek:
Established, with a great track record
Amazing feedback from verified customers
Experienced and well-trained staff
Fully licensed, bonded, and insured
Current Promo
Not available
What to look for when choosing a heating & air conditioning contractor
People often fret over the brand of furnace to buy, but the contractor you choose is every bit as important. Not only is the quality of the workmanship and installation crucial to the furnace's lifespan, the company you choose will be relied on for future servicing and warranty coverage.
Always choose an established company that has:
Good, independently-verified feedback
A solid track record and no outstanding disputes
Verified insurance, licenses, and certifications
Experienced staff, with manufacturer training
Registered to offer rebates
Checking all of these things is difficult and time-consuming.
That's why we've already done it for you!
Learn more about our independent local HVAC contractor Certification program, designed to help you get a reliable heating system at a fair price, from reputable local dealers.
Buying a New Furnace in Windsor
When it comes to home heating systems, it's best to do your research. After all, this is a purchase to last you at least the next decade or longer, so you want to be happy. When purchasing a new furnace, it is important to look at a few major points.
Warranty: Make sure the furnace model you select comes with comprehensive warranty coverage that protects you from costly repairs. Warranty coverage varies across manufacturers. However, all of them include some degree of limited heat exchanger, parts and in some cases total unit replacement.
Energy-efficiency: One of the best reasons to look into a new home heating system is the energy savings on your monthly home heating bills. AFUE ratings range from 92% up to 98%. The higher the AFUE, the bigger the savings. For Windsor residents upgrading from an outdated, inefficient system upgrading to an entry level 92% AFUE furnace model will result in noticeable savings, compared to your inefficient model.
Popular Furnace Brands
Lennox, Carrier, KeepRite, Trane and Goodman continue to be among the most searched brands in the Windsor area. Each of these brands features a variety of high-efficiency furnace models, including Single Stage, Two Stage, Variable and Modulating. KeepRite's limited No Hassle Replacement™ warranty coverage on select models makes it a popular choice amongst Windsor consumers seeking peace of mind. Remote temperature control is another popular feature Windsor consumers look for that Lennox, Carrier, Trane and Goodman offer on select furnace models.
Government Rebates Available
Your local HVAC distributor should be knowledgeable and up to date with the furnace rebates you may be eligible for. If they don't mention it, ask them to check to see if you qualify for any government rebates. The HVAC company you work with can apply for these rebates on your behalf. Make sure to research this before you have your equipment installed.
For more information on Windsor furnace rebates, click here.
Current Furnace Deals, Offers & Promotions in Windsor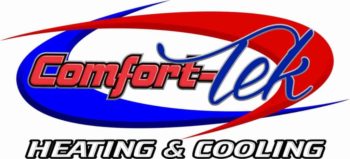 Current Promo for Comfort-Tek:
Not available
Financing Options
When unexpected furnace breakdown occurs, affordability is often a concern for many Windsor residents left to figure out how they will pay for their new high-efficiency gas or propane furnace. Luckily, there are many options to help you to afford your new home heating system.
Financing: A great choice if you do not have the cash to pay for the upgrade outright and good credit. You will pay more over the length of your term than if you were to pay in cash but it is spread out into more manageable payments.
Installation & Permits Required
Permits need to be paid for HVAC.
Link: https://www.citywindsor.ca/residents/building/Building-Permits/Documents/2021_Schedule%203_Building%20Permit%20Fees_FINAL%20RELEASE_03_01_21%20BLDG.pdf
https://www.citywindsor.ca/residents/building/Building-Permits/Pages/Fee-Schedules.aspx
Windsor Information
Separated from our American neighbours by the Detroit River, Windsor is a vibrant city that has a lot of green space. If you love the outdoors, you have 2500 kilometers to explore including themed parks: nautical, castle and spaceship just to name a few. For their four legged friends, there are four off leash dog parks. The city has also been working hard to install accessible play places so that everyone has a chance to be a kid. As nice as they have made their outside, the homes in Windsor are also cozy with the over 210,000 residents having access to at least 75 heating and cooling professionals to keep them comfortable no matter the season.
Windsor & Surrounding Areas
Tecumseh
LaSalle
Essex
Chatham-Kent
Amherstburg
Kingsville
Leamington
Lakeshore