Purchasing a new air conditioner can be a stressful job, especially due to the large HVAC market in Kingston, Ontario. We aim to help you along the way by offering a wealth of information specific to the city's market that will help you find a new cooling system no matter your budget.
Average central air conditioner cost in Kingston (including installation):
$4,250 – $5,250
*note many factors can affect price, see further down for details

Higher than average
Slightly above-average price range, which may be due to factors like a more complicated installation, or purchasing a top-of-the-line unit or premium brand.
$5,250

Typical price range
: $4,250 – $5,250
The average price range for a typical high-efficiency unit with a typical installation from an established, fully licensed & insured local HVAC contractor. Prices will vary within this range based on installation factors, brand & model, unit size/BTU output & efficiency, among other things.
$4,250

Lower than average
Below-market pricing; be careful if the price is exceptionally low. The lower the price is below average, the higher likelihood that you may receive a more hastily done installation, low-end or used components, limited labour warranty coverage & ongoing support, or the company may be less established or lacking in insurance and/or licensing & certification.
What to look for when choosing a heating & air conditioning contractor
People often fret over the brand of air conditioner to buy, but choosing the best contractor in Kingston is every bit as important. Not only is the quality of the workmanship and installation crucial to the air conditioner's lifespan, the company you choose will be relied on for future servicing and warranty coverage.
Always choose an established company that has:
Good, independently-verified feedback
A solid track record and no outstanding disputes
Verified insurance, licenses, and certifications
Experienced staff, with manufacturer training
Registered to offer rebates
Checking all of these things is difficult and time-consuming.
That's why we've already done it for you!
Learn more about our independent local HVAC contractor Certification program, designed to help you get a reliable heating system at a fair price, from reputable local dealers.
Who Are Our Top Kingston Air Conditioner Contractors?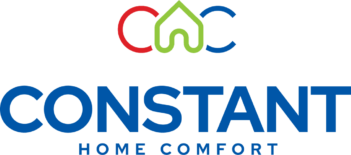 Proudly serving the Ottawa area
About Constant Home Comfort Ottawa & Kingston:
Established, with a great track record
Amazing feedback from verified customers
Fully licensed, bonded, and insured
Experienced and well-trained staff
24-hour emergency service
Current Promo
1. First 12-month Free on A lease to own Tankless Water Heater
2 .Buy A High-Efficiency Furnace, Get a 20 seer+ Heatpump Free
3. Select The Centre Air Source Heat Pump And Get A $7100 HER+ Rebate
4. No Interest, No Payment For 6 Months* Limited Time Offer
Purchasing a High-Efficiency Central Air Conditioner in Kingston
Efficiency Rating & Long-Term Value
Every air conditioner system comes with a SEER (or Seasonal Energy Efficiency Ratio) rating that lets you know how efficient of a model it is. This helps narrow down your decision-making process by effectively ranking the air conditioners depending on their capabilities. Premium-grade units will typically feature SEER performance ratings of range from 18 up to 23, whereas entry-level models often offer ratings from 13 to 16. Ultimately, these ratings give homeowners a decent idea as to how much cooling they can expect for the amount of energy spent.
ENERGY STAR certification is another factor to look out for when searching for a new high-efficiency air conditioner. These specific units are certified as such thanks not only to their impressive SEER performance ratings but also their environmentally-friendly operation. Although the air conditioners with higher SEER ratings typically cost more, these units can guarantee long-term savings thanks to their energy-efficiency performance.
FAQ: How do I guarantee long-term dependability from my air conditioner?
Air conditioners, like most other HVAC systems, often represent a fairly expensive investment for Canadian homeowners. Therefore, it's important that these cooling systems perform efficiently for as long as possible, but how can you ensure that your unit can achieve long-term success? Energy.gov cites that the average lifespan of a central air conditioner ranges from 15 to 20 years, and similar to other complex equipment this figure can vary depending on well how you can care for it.
These simple tips can help you guarantee the long-term efficiency of your air conditioning system:
Regularly clean or replace your air filter to ensure optimal internal component performance
Eliminate overgrowth and debris in the yard area around the outside unit to improve operation and air circulation
Prevent rusting and algae growth by emptying the unit's drain pan
Use a vacuum to clean the registers in the ceiling and floor
Clean the condenser and evaporator coils whenever appropriate
Beyond these easy maintenance practices, it's important always to contact a certified HVAC technician should you notice any serious performance issues.
Warranty
The level of warranty coverage that Canadian consumers can expect to receive depends completely on not only the manufacturer they choose but also the specific unit. Typically, most brands will offer a base limited 10-year parts protection warranty on their entry-level and mid-range air conditioners. However, some manufacturers offer a sliding scale of warranty coverage to protect your investment best. These will often include an additional replacement warranty for your unit should its vital internal components begin to defect, such as the compressor.
Remember to always register your products after purchase to activate your warranty protection. Additionally, talk to your HVAC contractor to find out what kind of labour warranty they might provide.
Deals Available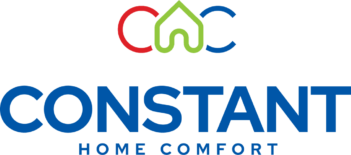 Current Promo for Constant Home Comfort Ottawa & Kingston:
1. First 12-month Free on A lease to own Tankless Water Heater
2 .Buy A High-Efficiency Furnace, Get a 20 seer+ Heatpump Free
3. Select The Centre Air Source Heat Pump And Get A $7100 HER+ Rebate
4. No Interest, No Payment For 6 Months* Limited Time Offer
Government Rebates Available
When you purchase a high-efficiency furnace as well as an air conditioner or a tankless water heater, the Independent Electricity System Operator (IESO) can offer you potential rebates. Otherwise, the Heating and Cooling Incentive Program may be able to offer additional rebates for purchasing an ENERGY STAR-certified air conditioning system.
---
Get FREE Quotes from Certified Local Contractors!
---
Installation
To avoid any potential issues later down the line, it's critical that you have your new air conditioner installed adequately by a certified HVAC technician. Not only will this guarantee that your unit is operating at its best, but many Kingston HVAC companies also offer additional labour warranty to assist you should your air conditioner require maintenance.
Financing Options and Incentives
Thanks to Kingston's wide selection of HVAC distributors, it's important that you take the time to see what sort of financing and incentive options are being offered. Many companies will provide financing options such as monthly payments, payment deferral promotions and leasing options for those looking to purchase a new, high-efficiency air conditioner. Research your local distributors to compare prices, warranties, financing options as well as incentives.
Kingston City Information
Tucked neatly between the major cities of Toronto and Montreal, Kingston has steadily grown into a hub of its own. The city features an abundance of historical sites that can provide an intimate glimpse into what life in Canada used to be like. With its humid summers, it's crucial that homeowners in Kingston have a reliable, high-efficiency air conditioner to provide cooling comfort the whole season long.
Other Articles You May Find Helpful: