A furnace can be a significant investment. Kingston, Ontario has an HVAC market that has the potential to be overwhelming even to a seasoned homeowner. Our team at FurnacePrices.ca strives to provide unbiased information so that you can make the right decision based on your home needs. The guide below goes through many of the important points that a buyer should keep in mind when shopping for a furnace.
Related Guides You May Find Helpful
New Furnace Prices in Kingston
Average* furnace price in Kingston (including install):
$3000 – $5500
*note many factors can affect price, see further down for details

Higher than average
Slightly above-average price range, which may be due to factors like a more complicated installation, or purchasing a top-of-the-line unit or premium brand.
$5500

Typical price range
: 3000 – $5500
The average price range for a typical high-efficiency unit with a typical installation from an established, fully licensed & insured local HVAC contractor. Prices will vary within this range based on installation factors, brand & model, unit size/BTU output & efficiency, among other things.
3000

Lower than average
Below-market pricing; be careful if the price is exceptionally low. The lower the price is below average, the higher likelihood that you may receive a more hastily done installation, low-end or used components, limited labour warranty coverage & ongoing support, or the company may be less established or lacking in insurance and/or licensing & certification.
Furnace Cost Calculator
Who Are Our Top Kingston Furnace Contractors?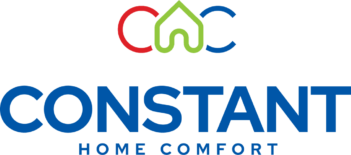 Proudly serving the Ottawa area
About Constant Home Comfort Ottawa & Kingston:
Established, with a great track record
Amazing feedback from verified customers
Fully licensed, bonded, and insured
Experienced and well-trained staff
24-hour emergency service
Current Promo
1. First 12-month Free on A lease to own Tankless Water Heater
2 .Buy A High-Efficiency Furnace, Get a 20 seer+ Heatpump Free
3. Select The Centre Air Source Heat Pump And Get A $7100 HER+ Rebate
4. No Interest, No Payment For 6 Months* Limited Time Offer
What to look for when choosing a heating & air conditioning contractor
People often fret over the brand of furnace to buy, but the contractor you choose is every bit as important. Not only is the quality of the workmanship and installation crucial to the furnace's lifespan, the company you choose will be relied on for future servicing and warranty coverage.
Always choose an established company that has:
Good, independently-verified feedback
A solid track record and no outstanding disputes
Verified insurance, licenses, and certifications
Experienced staff, with manufacturer training
Registered to offer rebates
Checking all of these things is difficult and time-consuming.
That's why we've already done it for you!
Learn more about our independent local HVAC contractor Certification program, designed to help you get a reliable heating system at a fair price, from reputable local dealers.
Buying a New Furnace in Kingston
Kingston has its fair share of cold and dark winters that call for a reliable furnace system that won't let you down in the dead of the season. Energy-efficient units, though usually more expensive upfront, will save you money year after year and have a smaller impact on the environment by having less wasted fuel.
Efficiency Rating
There are a few features in a furnace that make it an efficient and optimally performing unit. ENERGY STAR® qualified furnaces have an AFUE of at least 95% and a fan efficiency of maximum 2%. An AFUE rating of 95% means 95 cents of your dollar goes directly into heating your home, while a fan efficiency of 2% means that no more than 2% of the energy used by the furnace is by the fan.
Features
Modern furnaces can have an overwhelming amount of features, which can make for a confusing time for a consumer. There are necessary features, like a high AFUE rating and variable-speed blower motor, and there are features that are convenient like an easy-to-change filter or an option to use only fresh air. Depending on your home needs, you'll end up prioritizing some features over others, such as keeping out drafts or trying to heat a large space evenly.
Price And Value
Most furnace units are reliable and well-constructed. The important factor is making sure it's accurately-sized for your home. With that in mind, you'll get the most value for your money by assessing what your needs are and making sure that you cater to them so you're not wasting fuel and energy down the road on trying to close the gap with a furnace that may not cater specifically to your needs.
Warranty
If something were to go wrong with your furnace, you'd want to know that the manufacturer hasn't left you in the dark. Repairs can be costly and you don't want to reach the point where it would be less expensive to buy a new furnace. Checking out the warranty helps to ensure that you know what's covered in case of emergency. Most warranties will cover internal parts for 10 years and the heat exchanger for a lifetime. Though these do not typically include shipping or installation, you may find extended or additional warranties that provide the security you want.
Noise Factor
The last sound a homeowner wants to hear is the stopping and starting of the furnace. The clanging can be disruptive, which is why most modern furnaces have noise-cancelling features added to them. The cabinet that houses the fan is often insulated to keep warmth and noise in.
How to Change a Filter
It's important to know when you change your filter since a dirty filter can reduce the lifespan of your furnace. The cost of a new filter is preferable to cost of repairs or a new unit for most homeowners. Filters protect the blower motor from dust and particles to give your home clean air.
Select the right filter for your unit and needs: fiberglass, pleated or electrostatic filters all have their benefits. Change it every month to every three months. A good tip is to change the filter when you can no longer see light pass through it.
Government Rebates Available
The IESO (Independent Electricity System Operator) offers a few rebates with its "Save on Energy" program. Installing a new high-efficiency furnace with an ECM can get you $250 back. They offer other discounts for energy upgrades in your home. Another great place to check for rebates is your gas or energy provider. They may have offers that you can use if you are qualified. Just be sure to ask about them before you get your new furnace installed since it's often harder after the fact.
Current Furnace Deals, Offers & Promotions in Kingston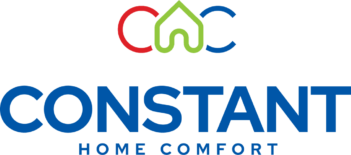 Current Promo for Constant Home Comfort Ottawa & Kingston:
1. First 12-month Free on A lease to own Tankless Water Heater
2 .Buy A High-Efficiency Furnace, Get a 20 seer+ Heatpump Free
3. Select The Centre Air Source Heat Pump And Get A $7100 HER+ Rebate
4. No Interest, No Payment For 6 Months* Limited Time Offer
Kingston is home to a number of different HVAC companies, and since most companies will offer free quotes, you can take advantage of this by calling and comparing the rates that you get for a furnace that you desire.
---
Get FREE Quotes from Certified Local Contractors!
---
Financing Options
If your budget is limited and you don't want to pay for your furnace all in a single lump sum, there are payment plans that you can get to help you pay off your investment. Often, the HVAC dealers will have monthly plans that you can work out, and you can shop around for interest rates. The banks may also offer loans to help you pay for your new furnace, so it's worth comparing rates to see what the better offer is.
Installation & Permits Required
A new heating system requires a licensed professional to install properly. Though this will be an added cost, it is worth the price to have your system sized and put in accurately to ensure that it will perform well and not give too much trouble in the future. Proper installation means it will work the necessary amount to provide heat, and not waste energy working harder than it needs to.
Information on building permits: https://www.cityofkingston.ca/business/building-permits
Kingston Information
Kingston is located between the major cities of Toronto and Montreal, and has some tourist destinations of its own. With a lot of historical places, Kingston reflects part of Canada and Ontario's heritage as a trading post for Native goods. Home to an abundance of cultural festivals such as blues and film festivals, it is a hub for creatives and artists to collaborate and display works. In a city where there is moderate humidity and cooler weather, having a reliable furnace is definitely a must.
Kingston/Napanee & Surrounding Areas
Kingston Statistics
Population: 172,411
Average Temp. (Summer): 25℃
Average Temp. (Winter): -9℃
Brands by Price Tier
Low: KeepRite – $2,800+
Mid: Rheem – 3,000 +
Premium: Carrier – $3,500+
Rebates Available: Yes