So today we'll talk about common furnace and air conditioner repairs, identifying and troubleshooting problems on your own, when to call an HVAC specialist, how to find the right contractor and what to expect during a service call, whether it's worth repairing a heating or cooling system, and popular HVAC brands in Brampton.
Average Hourly Rate for HVAC Service Call in Brampton: $75 – $150 per hour
Maintenance, HVAC repairs, and emergency service are important for the health of your system, your wallet, and the comfort of your family.
Related Guides You May Find Helpful
Our Recommended Emergency HVAC Service Providers in Brampton
Get fast help diagnosing and repairing your broken down or malfunctioning heating & cooling system from our trusted local HVAC partners.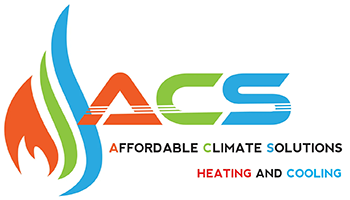 Proudly serving the Mississauga and Brampton area
About ACS Heating and Cooling:
Established, with a great track record
Amazing feedback from verified customers
Fully licensed, bonded, and insured
Experienced and well-trained staff
24-hour emergency service
Current Promo
1. We are offering you $3000 off, or a GUARANTEED gift card from $250 up to $3,000 when you invest in a new system with us. You can choose your gift card from Home Depot, Costco, Walmart, Leon's, or The Brick. You also have the option of using the gift card amount towards new equipment and installation.
2. Get 10 years parts AND labor guarantee as well. Financing also available starting at only $59 a month. You will offset that monthly investment because with a new high-efficiency system properly installed you will lower your gas, AND electricity bills by up to 40%. Let us show you how. Be prepared for anything winter can throw at you while saving money, and ensure your family's home comfort by eliminating cold spots and temperature fluctuations in your home. Qualify now by contacting us to get up to $3000 off, or $3000 in gift cards with your new furnace and/or air conditioner investment by February 15, 2021.
Brampton is a large city in the Greater Toronto Area, and like other places in the GTA, the winters can be cold and snowy and the summers conversely hot and humid.
In winter, the safety of your family depends on a reliable furnace that won't break down during one of the region's regular cold snaps.
In summer, having a dependable air conditioner makes life more enjoyable, makes sleeping possible, and keeps you safe when the mercury and humidity levels rise.
Learning about furnace and air conditioner repairs and maintenance can keep your heating and cooling systems in good working order, and that will mean your family will be safe and comfortable all year round.
No matter what the weather tries to throw at you, you'll be equipped to deal with any HVAC problem, either by troubleshooting it yourself or calling a technician.
What to Look for in a Brampton Repair Contractor?
HVAC contractors might all have to go through a similar apprenticeship and get the same licensing to work in Brampton, but that doesn't mean they're all created equal. There are lots of things you'll want to look for in a Brampton HVAC contractor, and we've tried to make your job easier.
Here at Furnace Prices, we have more experience with all things HVAC than the average Canadian, so we created an independent HVAC contractor certification program that we use to evaluate HVAC specialists around the country.
We look at a number of different factors to ensure a contractor has all the right skills and qualifications, and you can use the program to find reliable local specialists when you need them.
Here's what we look at when evaluating contractors:
Education and training
Licensing, certification, and insurance
Customer service
Years of experience
Reputation in the community
No unresolved disputes with customers
Quoting process
Turnaround on service
What to Expect When You Request HVAC Services?
Inviting someone you don't know into your home to work on a system that you might not understand can be scary, so we're going to go over what a typical HVAC experience looks like:
First, you'll call the HVAC company of your choice. During the call, they'll ask you what kind of services you need, what kind of system you have, and schedule an appointment with a technician.
When the technician comes, he or she will do a thorough inspection of the unit, diagnose and troubleshoot problems, perform necessary maintenance, and hopefully get your system working efficiently. In the case that a replacement part is needed, the technician may have to schedule another visit to complete the repair.
While the technician is working, he or she should walk you through what's going on, discuss problems with you, go over potential solutions, and answer your questions. If it's time to replace your furnace or air conditioner (more on that next), the technician can help you figure out a replacement unit that will suit your needs and the size of your house.
Average Repair Costs for Major HVAC Components
Furnace and air conditioner repairs aren't always cheap, and it can help to know what cost you might be looking at for different services so you can budget for them. In general, maintenance and repairs involving routine service or minor components will run you a couple to a few hundred dollars.
Emergency service and repairs involving major components are going to be more expensive, and could cost upwards of a couple thousand dollars. Here's a list of the average cost of furnace and air conditioner repairs by component:
| Furnaces Parts Involved | Cost to Repair/Replace | Air Conditioners Parts Involved | Cost to Repair/Replace |
| --- | --- | --- | --- |
| Thermostat, ignitor, or flame sensor | $80 to $300 | Fuses, circuit breaker, or condensate drain line flush | $75 to $290 |
| Annual inspection | $150 to $250 | Annual inspection | $200 to $300 |
| Burner or gas valve | $115 to $470 | Refrigerant, drain pan, condenser fan, condensate pump, or circuit board | $100 to $750 |
| Thermostat, circuit board, or blower fan | $125 to $650 | Fan motor or condenser coil | $400 to $2,900 |
| Motor or heat exchanger | $1,200 to $2,400 | Compressor | $1,300 to $2,300 |
HVAC System Maintenance & Troubleshooting Common Issues
HVAC maintenance is important for several reasons. For one thing, your furnace and air conditioner will operate more efficiently and effectively if they're taken care of. They should also last longer with proper maintenance, and that means you might not have to replace them as early.
Finally, maintenance and repairs can help prevent major emergencies that could leave you in the cold or heat in the middle of winter or summer.
Lots of homeowners get satisfaction from troubleshooting and fixing problems on their own, and there are some HVAC repairs you can do this with.
Note that you should ALWAYS hire a professional for any significant maintenance or troubleshooting, except for minor tasks like replacing your filter, or checking your thermostat. This is for informational purposes only.
Anything involving heat exchangers, blower motors, compressors, control boards, and other major components should be left for the pros, but here's a list of symptoms and possible solutions you can try if your furnace or air conditioner is on the fritz:
| Unit | What's the Problem? | What's the Cause? | Solution to Try |
| --- | --- | --- | --- |
| Air Conditioners | Temperature isn't consistent | Low or leaking refrigerant | Check the refrigerant charge |
| | Water leak | Clogged drain line | Clean the drain line |
| | Poor performance/efficiency | Dirty coils | Clean the coils |
| A/C and Furnaces | Producing a bad smell | Dirty filter | Clean or replace the filter |
| | Lack of efficiency | Dirty filter | Clean or replace the filter |
| | Not enough heating or cooling | Dirty filter | Clean or replace the filter |
| | Not enough heating or cooling | Thermostat setting or location | Check the thermostat temperature and for interference from external heat/cold sources |
| Furnaces | Blowing cold air | Thermostat set to On | Change the thermostat to Auto |
| | Unit cycling too quickly | Flame sensor | Clean the flame sensor |
Repairing Versus Replacing an HVAC Unit
As you've seen, it can be quite expensive to repair furnaces and air conditioners, especially when important components are involved. But buying a new furnace or air conditioner can be even pricier, so many homeowners struggle with the questions should I repair or replace the unit?
There are four main factors to consider when deciding this, and they are age of the unit, efficiency, warranty, and cost of the repair:
| Deciding Factor | Repair the unit if it's… | Replace the unit if it's… |
| --- | --- | --- |
| Age | 10 years old or newer | 15 years or older, or 10 years and facing an expensive repair |
| Efficiency | Got a high SEER rating | Not as efficient as newer high-SEER units |
| Warranty | Still under warranty | Not under warranty and meets other criteria for being replaced |
| Cost of repair | Going to cost less than 50 percent of a replacement unit to repair | Going to cost more than 50 percent of a replacement unit to repair |
The HVAC Services Market in Brampton
Ontario requires that HVAC contractors complete an apprenticeship program, and after that get a Certificate of Qualification to work in the industry. Plus, Brampton also requires a separate license for HVAC technicians working in the city.
Brampton is large, and with a population over 600,000, it's in the top 10 most populous cities in Canada. Like other large and densely populated cities, Brampton is subdivided into many different neighbourhoods, such as Bramalea, Huttonville, Downtown, Gore Meadows, Heart Lake, and Spring Valley.
There are over 50 licensed HVAC contractors in the city, and even rural hamlets like Churchville have several companies competing for your business. That's good for homeowners because it generally means cheaper prices than smaller towns where there are only one or two contractors in high demand.
Although Brampton has been around since the mid-1800s, many of the homes have been built in the last 40 years, and plenty of renovations have been done to older homes.
As such, most homes are heated with natural gas furnaces and cooled with central air conditioners. There are some homes, however, that are heated with propane furnaces or boilers, and cooled with heat pumps or ductless air conditioning units.
Available HVAC Maintenance, Repairs, and Services in Brampton
HVAC contractors learn a great deal during their internships and through on-the-job experience, and can perform maintenance and repairs for all your HVAC systems, including furnaces, air conditioners, boilers, water heaters, ventilation, and heat pumps.
Most HVAC companies will offer a wide array of services for all of these systems, including:
Sales and installation
Sizing units
Maintenance and repairs
Part replacements
Troubleshooting and diagnosing problems
Installing and programming thermostats
24-hour emergency service
Major Brands and Products in Brampton
There are lots of things you should consider when buying a new furnace or air conditioner, including price and your budget, efficiency rating, warranty terms, and extra features and technologies.
Although brand isn't the most important thing you should think about, there are some manufacturers that are more popular in Canada and Brampton than others. It can help to learn these names because the brands are popular for a reason: they have a great reputation and track record for making reliable and efficient air conditioners and furnaces.
Some of the most popular HVAC brands in Brampton are:
Keeprite
American Standard
Amana
Rheem
Lennox
Bryant
Comfortmaker
Trane
Napoleon
Goodman
Carrier