If you're planning on purchasing a brand name air conditioning unit in Barrie, Ontario, take advantage of our unbiased information. Compare prices, request a quote, and get information on dozens of HVAC companies in Canada.
Average central air conditioner cost in Barrie (including installation):
$4,250 – $5,250
*note many factors can affect price, see further down for details

Higher than average
Slightly above-average price range, which may be due to factors like a more complicated installation, or purchasing a top-of-the-line unit or premium brand.
$5,250

Typical price range
: $4,250 – $5,250
The average price range for a typical high-efficiency unit with a typical installation from an established, fully licensed & insured local HVAC contractor. Prices will vary within this range based on installation factors, brand & model, unit size/BTU output & efficiency, among other things.
$4,250

Lower than average
Below-market pricing; be careful if the price is exceptionally low. The lower the price is below average, the higher likelihood that you may receive a more hastily done installation, low-end or used components, limited labour warranty coverage & ongoing support, or the company may be less established or lacking in insurance and/or licensing & certification.
Barrie, In A Nutshell
Population: 141,000
Avg Temp. Summer: 25 degrees
Avg Temp. Winter: -5 degrees
Top Brands by Price Tier
Low – to $3800 Goodman
Mid – to $4500 American Standard
Premium – to $6000+ Lennox
What to look for when choosing a heating & air conditioning contractor
People often fret over the brand of air conditioner to buy, but choosing the best contractor in Barrie is every bit as important. Not only is the quality of the workmanship and installation crucial to the air conditioner's lifespan, the company you choose will be relied on for future servicing and warranty coverage.
Always choose an established company that has:
Good, independently-verified feedback
A solid track record and no outstanding disputes
Verified insurance, licenses, and certifications
Experienced staff, with manufacturer training
Registered to offer rebates
Checking all of these things is difficult and time-consuming.
That's why we've already done it for you!
Learn more about our independent local HVAC contractor Certification program, designed to help you get a reliable heating system at a fair price, from reputable local dealers.
Who Are Our Top Barrie Air Conditioner Contractors?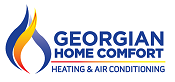 Proudly serving the Proudly serving the Barrie & Muskoka area
About Georgian Home Comfort:
Established, with a great track record
Amazing feedback from verified customers
Fully licensed, bonded, and insured
Experienced and well-trained staff
Current Promo
12 months no payments no interest and York and Lennox rebates available
Government Rebates
Get a rebate of up to $600 when replacing an existing central air conditioner with a qualifying ENERGY STAR model. Request a free quote from one of our local Certified partners for details!
Deals Available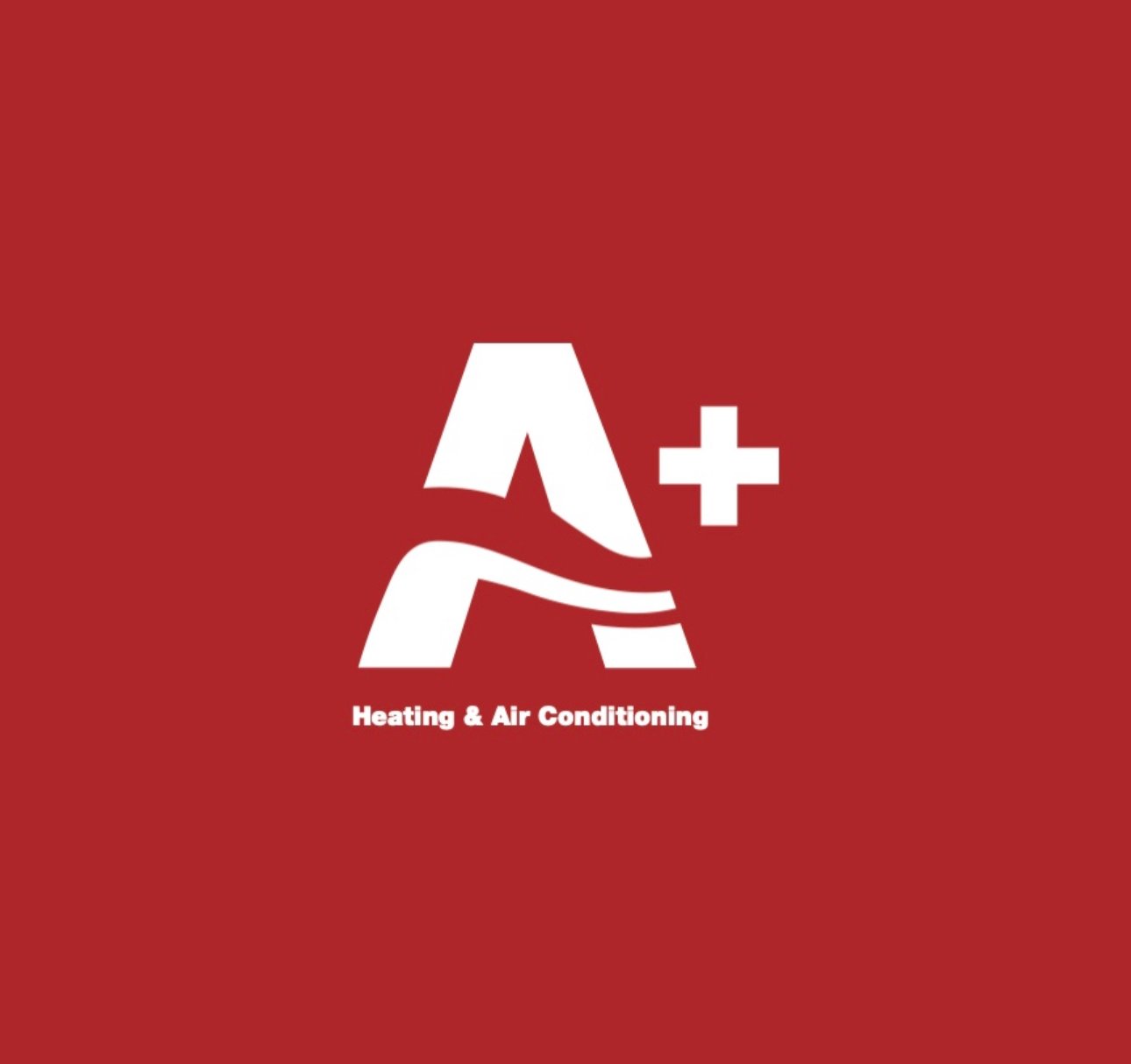 Current Promo for A+ Heating & Air Conditioning:
1. Save up to $5,000 on a new Furnace and Air Conditioner!
2. Upgrade your A/C and get a $3,000 rebate – Offer Ends Soon.
3. 0% Financing – Offer Ends Soon.
4. Up to 12 months no payments, no interest.
5. Don't pay until 2024!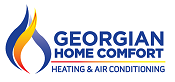 Current Promo for Georgian Home Comfort:
12 months no payments no interest and York and Lennox rebates available
Types of Air Conditioning Units Available to Residents of Barrie, Ontario
There are several options available to residents living in Barrie, Ontario when it comes to purchasing an air conditioning unit. Several factors will determine which unit is right for you and your home. To make it easy for you to decide, see the breakdown of air conditioning units below by type and what each one offers for cooling options.
TYPES OF AIR CONDITIONING UNITS
See our full breakdown for more details on air conditioner types.
Central air conditioning unit
Ductless air conditioning unit
Portable air conditioning unit
Window air conditioning unit
HOW IT WORKS
Central Air Conditioning Unit
Cools the air in an entire house, townhouse, or condo all at once
Cooled air is dispersed through ductwork and floor or wall registers
Compressor is located outside of the building and is connected by lines to the interior furnace
Most expensive option
Provides the best efficiency for larger or multiple spaces
Can be monitored and/or controlled from your mobile device for more strategic use
Ductless Air Conditioning Unit
Cools the air in the room where it is installed
For use in spaces that do not have existing ductwork
Handler is mounted to a wall, ceiling, or the floor
Can have up to four handlers
Each handler is connected through the exterior wall to an exterior compressor
Often used in areas of a home or building that have been retrofitted
Portable Air Conditioning Unit
Very good at cooling small spaces (typically 500-700 sq ft)
Unit sits on the floor and can be moved from room to room (may require venting out of a window to get rid of hot air and moisture made by unit use)
Easy and quick to set up
Able to be stored away at the end of summer
Can be noisy
Good option for renters
Window Air Conditioning Unit
Cools the air in the room where it is installed
Unit is positioned in a window frame (options exist for all types of windows)
Air cooling is restricted to small areas only
Good option for apartments or renters
Fairly easy to install
Highly portable and can be stored away when not in use
Questions to Consider Before Purchasing an Air Conditioning Unit
What type of maintenance is required for your unit?
Read your unit's Use and Care Instructions that typically accompanies the Owner's Manual (most can be found online if you are doing research before purchasing). Figure out what kind of maintenance you are looking at doing on the A/C unit. Some unit's require filters to be replaced more often than others, while bigger units like central AC, may require service annually to ensure optimal operation. Regular maintenance and annual service isn't necessarily mandatory, especially for a newer system, but can be a good idea to help ensure a long lifespan.
Do you need the unit to be portable?
Mostly this will matter for renters. It makes more sense to purchase a portable or window air conditioning unit that can be moved and taken with you when your lease is up. Otherwise, a central air conditioning system has advantages as far as overall comfort, quieter operation (at least from indoors), and convenience.
What is the unit's energy rating?
This will matter to you when it comes time to pay for the cost of running your air conditioning unit. An AC unit's energy rating is a number measured by its SEER or Seasonal Energy Efficiency Ratio. The higher this number is the more efficient your unit will run-which in turn will save you money for its operation. Barrie homeowners should aim for a SEER rating of at least 16 or 18 for a new central A/C system.
What type of warranty is provided?
At some point you will experience an issue with your air conditioning unit. It's a good idea to understand the warranty provided by your unit's manufacturer including: what parts and/or issues are covered, and for what length of time. In addition, ensure your HVAC contractor provides a good warranty of at least a year on labour and installation.
Do you need to be able to regulate different temperatures in different rooms?
If the answer is YES then you are most likely looking at purchasing either a ductless, portable, or window A/C unit. These options allow you to cool the room the unit is located in, while central air conditioning works more to cool a greater area all at once, which is often ideal for families.
Is noise a factor?
Some AC units will be noisier than others. To ensure you won't be unpleasantly surprised at the noise level coming from your new unit, check the noise decibel level noted by your unit's manufacturer. Higher end central air conditioners tend to have better noise-reducing features and have the advantage of having the main unit outside.
Do you own or rent your home? 
While they can certainly be a good investment in your home, central air conditioners and ductless systems are more permanent solutions and so are less ideal for renters.
Is there ductwork available?
Whether or not you have ductwork will also narrow the field of possible A/C units that you can use. Central air conditioning requires ductwork, while ductless A/C, portable A/C, and window A/C units do not require ductwork in order to run.
What is your budget?
Take a look at what you can reasonably afford to pay for an AC unit, keeping in mind that depending on your choice of unit, installation by an HVAC professional may be required and should be considered part of your budgeted costs.
What is the size of the area to be cooled?
Confirm the square footage of the area you are trying to cool down before looking into potential units–the area you have to cover will decide which units are correct for your needs. For most homeowners, especially if you have forced-air heating, a central air conditioner is ideal.
---
Get FREE Quotes from Certified Local Contractors!
---
Popular Brands
There are dozens of brands that offer competitive price and quality. If you're looking for air conditioning in Barrie, Ontario, here are some of the top brands you should be looking for:
Goodman AC
American Standard
York
Amana
Trane
Napoleon
Bryant
Barrie City Information
The City of Barrie, Ontario is situated off of the western shores of Lake Simcoe. Summer weather, which can run from May to September, typically has the hottest days running into the +30 degree temperature range—with the hottest days running past +35 degrees. Humidity plays a factor in how the summer heat is felt, with the ability to increase temperatures over +40 degrees. These hot days and nights will have you desiring the cool relief produced by an air conditioning unit.
Barrie & Surrounding Areas
New Tecumseh
Innisfil
Orillia
Gravenhurst
Bracebridge
Midland
Georgina
Collingwood
The Blue Mountains
Wasaga Beach
Penetanguishene
Other Articles You May Find Helpful: