A complete Noritz boiler buying guide and brand review, including Noritz's top models, AFUE ratings, features, model comparisons, warranty information, and more.
Boilers are a common home heating method across Canada, and because our winters can be so harsh, it's important to properly research new products when it's time for an upgrade.
If you're looking at Noritz for your new boiler, then this review will go over all the things you need to determine if this brand is right for you. We'll talk about what's good about the brand, areas where they could improve, price ranges for their products, a comparison of the models they have, what their warranties are like, and more.
By the end of this guide, you should be able to figure out if Noritz is the right brand for you, what you can expect from their products, and which model will best suit your home and comfort requirements.
Also Read: The Best Boilers for Canadians
An Overview of the Noritz Brand
Strong Points
Noritz doesn't have a lot of boiler options in their product line, but the models they do manufacture have a lot to offer. For one thing, the company put a great emphasis on environmental responsibility, so they're boilers are some of the greener ones on the market: they have 95 percent AFUE ratings, they meet strict air quality and emissions standards, and they have good turndown ratios that translate to less energy use.
Both models are also ENERGY STAR® certified, backed by a great warranty, and designed to be durable and long-lasting. These features could all save you money in the long run on things like energy bills, labour, and maintenance costs. Plus, because the boilers are designed to last, you won't have to budget to replace your new Noritz boiler for many years.
Room for Improvement
Noritz is traditionally a manufacturer of tankless water heaters, and they've only dipped their toes into the boiler market. As such, they have very little selection when it comes to boilers: they only have one boiler available that comes in two models, and the only difference between the two models is the size and turndown ratio.
If you're looking for a boiler manufacturer with lots of styles to choose from, then Noritz might not be the brand for you.
On a similar note, Noritz only focuses a small portion of their attention and manufacturing power on boilers, so they haven't spent much time on developing new and interesting technologies or features.
However, they have taken their years of experience with water heaters and used those developments to improve the performance and engineering of their combi boilers.
The Bottom Line
Noritz might not be the best-known boiler brand around, and they might not have a lot of selection, but there are plenty of reasons why Canadian homeowners might choose one of their condensing combi boilers. They're efficient, modulating, cost-saving, and versatile to install, so they're suitable for most homes and will save you money on heating bills.
Noritz also uses special materials and components to ensure their boilers are reliable, durable, and long-lasting, plus they're backed by a great warranty, so a Noritz condensing combi boiler is a sound investment that will keep your home warm and family comfortable for many winters.
Noritz Average Boiler Price Range
$4,500 – $5,500+ (including installation)
Because Noritz only really has one boiler model, we can give a slightly smaller price range for one of their boilers. However, as with all boiler prices, we can still only give a general estimate because there are so many things that will affect the price of any boiler upgrade, such as:
The specific model you buy
The size and type of boiler
How many zones you need
AFUE rating
Special features or technologies
Warranty
Installation
Installation is a big one on the list because it typically costs around $1,000, but can be more or less depending on certain things. For instance, if you don't already have the right gas hookups in place, then installation will cost more. The size and model of the unit, your current plumbing infrastructure, zones, and other things will also impact the final cost of the project.
You might be able to save money on your new boiler through rebates, which are offered throughout the year by local HVAC distributors, HVAC manufacturers, utility companies, and even the government.
Noritz Boiler Options Reviewed
Condensing Combi Boilers
We mentioned earlier that Noritz is primarily a tankless water heater manufacturer, so their boiler selection is quite limited. The only option they have for boilers is the NRCB, which is a condensing combi boiler that serves the functions of a boiler and a domestic water heater.
There are a few great things about this boiler style. For one thing, it can save you plenty of money if you need to replace your boiler and water heater because it's two units in one. Furthermore, it's a condensing boiler, so it's more efficient and boasts less heat loss than conventional boilers.
Another thing that's appealing about the NRCB is it's the only condensing combi boiler on the market that can provide hot water and heat simultaneously for residential spaces, so you never have to worry about one function taking priority over the other.
Get Quotes
How soon are you looking to buy?*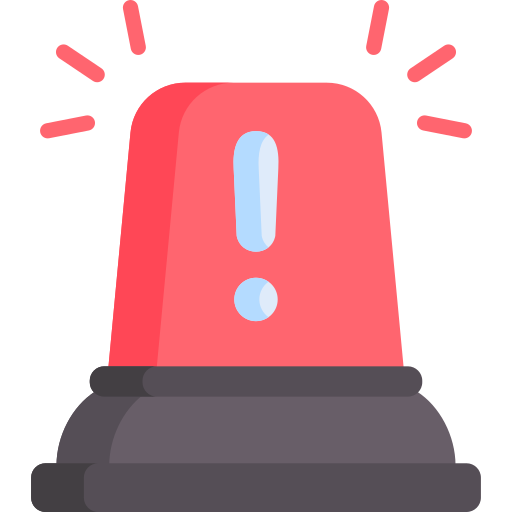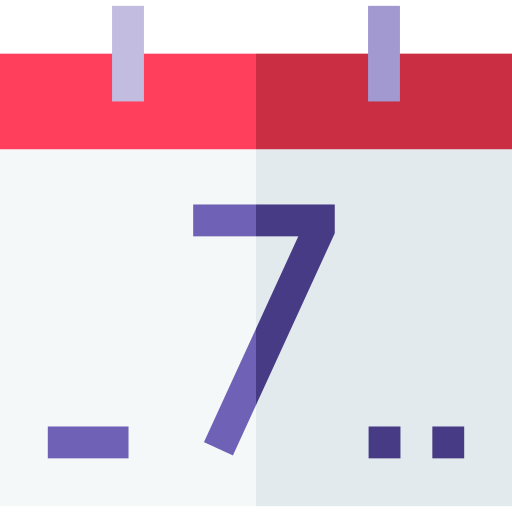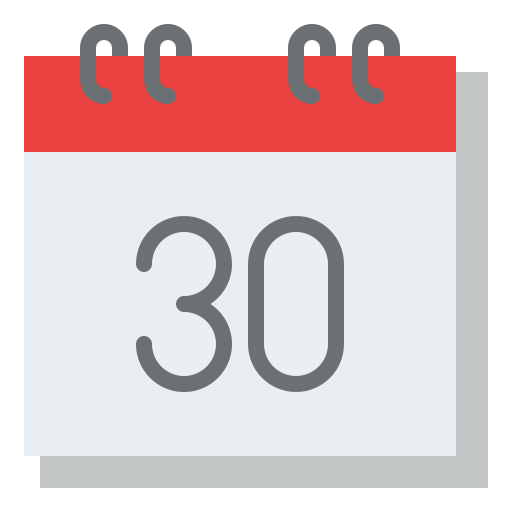 Comparison of Noritz's Top Models
NRCB199
The NRCB199 is a wall-mounted condensing combi boiler with an AFUE rating of 95 percent and ENERGY STAR certification, so you'll save plenty on energy bills and the unit could be eligible for rebates.
There are plenty of things to love about this boiler, including the reliable direct electronic ignition, the durable steel casing, the ultra-low nitrogen oxide emissions, the numerous safety features, the 6.7:1 turndown ratio, and the secondary heat exchanger that increases efficiency. The primary and secondary heat exchangers are the only ones on the market made with durable, long-lasting, and corrosion-resistant 316L stainless steel.
This boiler is also lightweight, which makes for easier installation, and it can be hooked up to either propane or natural gas. The unit is also equipped with a remote thermostat, outdoor reset control, and has a hot water capacity of up to 11.1 gallons per minute.
Thanks to the simultaneous hot water and heating operation, you'll never have to worry about your heating or hot water needs taking priority over the other, so you'll never have to compromise your comfort or your daily cooking, cleaning, and bathing activities.
Boiler Stats
AFUE: 95 percent
Boiler type: Condensing combi
ENERGY STAR rated? Yes
Size: 109,000 BTUs
What's good: This condensing combi boiler is high-efficiency, meets rigorous emissions standards, has a fully modulating burner for better performance, has versatile installation options, and has been built with durable and long-lasting components for years of reliable service.
NRCB180
The NRCB180 is almost identical to the NRCB199 in terms of design, features, and specifications, but with two slight differences: the size/output and the turndown ratio. The heating capacity is a little lower than with the 199 model, and the hot water portion of the unit can accommodate up to 9.8 gallons per minute. The turndown ratio is also a slightly lower 5.6:1.
Beyond that, the two units are comparable. The NRCB180 has been built with the same durable 316L stainless steel primary and secondary heat exchangers, it has ultra-low NOx emissions thanks to the premix burner, and it's a wall-mounted unit with versatile installation options.
It has all the same features for durability, reliability, and safety, including the direct electronic ignition, polyester-coated steel casing, and freeze prevention device. It also comes standard with a remote thermostat and outdoor reset, and promises simultaneous domestic hot water and heating operation.
Boiler Stats
AFUE: 95 percent
Boiler type: Condensing combi
ENERGY STAR rated? Yes
Size: 92,000 BTUs
What's good: The NRCB180 is a well-made condensing combi boiler with a high efficiency rating, great warranty, corrosion-resistant heat exchanger, ENERGY STAR certification, ultra-low NOx emissions, and you'll never have to choose hot water over heat or vice versa.
Noritz Exclusive Features
Feature 1 – 316L Austenite Stainless Steel
Noritz's combi boilers are equipped with primary and secondary heat exchangers that are made with special 316L austenite stainless steel. Not only is this material more corrosion-resistant than traditional heat exchanger materials, but it's also more durable and promises longer life.
Feature 2 – Simultaneous Operation
Noritz touts their condensing combi boilers as the only ones on the market that can perform water heating and home heating operations at the same time.
What that means for you is that one function will never burden or overpower the other. In other words, you'll never have to worry about a hot shower causing temperature fluctuations, and conversely never have to fear that turning up the heat in the house will result in a lack of hot water.
Feature 3 – Safety Features
Noritz puts home and consumer safety at the forefront, so their boilers are equipped with numerous safety features, including:
High limit switches
Freeze prevention devices
Flame rods
Fan rotation detectors
Lightening protection devices
Noritz's Boiler Warranty
Finding the most affordable boiler might seem like the best way to make sure you stay on budget, but sometimes you can actually save yourself money by opting for a slightly more expensive model that has a better warranty.
A good warranty could save you a lot more in labour and service costs than buying a cheaper boiler. Furthermore, warranties can give you an idea of how reliable the boiler will be and for how long. When a manufacturer backs up a boiler with a long warranty, it means you can reasonably expect the boiler to perform optimally during the warranty period.
Noritz has a great boiler warranty, and the thing that makes it stand out from many competitors is the labour warranty. Here are the warranty terms backing Noritz boilers used in residential applications:
A 10-year heat exchanger warranty
A five-year parts warranty
A one-year labour warranty
NORITZ: ABOUT THE COMPANY
Noritz was founded in Japan over 60 years ago, and they've been pioneers in the water heating business ever since. They were the first company to introduce an electronically controlled tankless water heater in 1981, and they haven't stopped innovating new technologies and developments since then.
Noritz has been operating in North America since 2001, and in that time they've made a reputation for themselves as a company that cares about making efficient water heaters and boilers that save space, save money, and provide Canadians with clean water and warm homes.
Eager to learn more about Noritz's high-efficiency condensing combi boilers? Fill out our online form, and one of our representatives will be happy to provide you with a free, no-obligation quote.