A complete Bosch boiler buying guide and brand review, including Bosch's top models, AFUE ratings, features, model comparisons, warranty information, and more.
Table of contents
Investing in any large appliance for your home is a huge commitment, and that is true of HVAC equipment like boilers. It's important to choose the right one for many reasons, including that a boiler has to suit your budget and comfort needs, but also because you want to make sure it's efficient and reliable.
When it's time to buy a new Bosch boiler for your home, this guide will give you all the information you need.
The guide will review the Bosch brand, including their good points and areas that could use improvement, the models they offer, the AFUE ratings you can expect, the warranties that back their products, price ranges, cool features and technology they've developed, and more.
Also Read: The Best Boilers for Canadians
An Overview of the Bosch Brand
Strong Points
There are lots of things to love about the Bosch brand, including that they manufacture affordable and efficient condensing heat-only and combi boilers that are backed by a great warranty. They've also developed technologies that make their boilers more environmentally friendly, especially with the Greenstar series boilers.
Furthermore, Bosch makes one of the most efficient boilers on the market, as select models in the Buderus SSB series have AFUE ratings as high as 96.8 percent. Many Bosch models also boast ENERGY STAR® certification, and they all have good turndown ratios.
Finally, Bosch is one of the most popular boiler brands in Canada, thanks largely in part to the fact that they manufacture reliable and quality boilers that are suitable for just about any home, no matter the size or where it is, because their boilers are compact, easy to install, and come in both propane and natural gas models.
Room for Improvement
One thing you should know about Bosch is that they don't have a huge selection of high-efficiency boilers. They have three series of conventional boilers that have AFUE ratings of 93 percent or above, but none of their conventional boilers are high-efficiency.
Another thing about Bosch is they don't have a lot of cool features and technologies to speak of, though it should be said that most boiler manufacturers don't. Whereas furnaces have come a long way in the last few years in terms of novel technologies that improve convenience and other features, boiler developments have mostly focused on improving performance and efficiency, and that is true of Bosch.
The Bottom Line
Bosch is an extremely popular boiler brand in Canada, and many homeowners across the country like and trust their boilers to keep their families warm and safe during the cold winters. Not only are their boilers cost-saving in terms of energy, but they're also relatively affordable to buy.
While the brand doesn't have a great selection or a lot of novel technologies, they do manufacture reliable, long-lasting, well-engineered, and efficient boilers. Their boilers have great efficiency ratings, low nitrogen oxide emissions, and several are ENERGY STAR certified, so they'll save you plenty on monthly energy bills.
In terms of environmental responsibility, Bosch has taken things to the next level with their Greenstar boilers, so consumers who are concerned about the planet and their comfort are sure to find a suitable model from this brand.
Bosch Average Boiler Price Range
$3,000 – $7,000+ (including installation)
We know it's important for you to be able to budget for your boiler upgrade, but there are so many things that can impact the final cost that it's impossible to give more than a wide price range.
One of the major factors that will impact the price is the installation cost. This typically starts around $1,000, but can fluctuate based on:
The make and model of the boiler
Installation complications
Where you live
Boiler type
Current infrastructure (such as whether you have the necessary gas hookups)
Number of zones
The price of the boiler itself will be affected by similar factors, including where you live, make and model, size/capacity, zones, AFUE rating, warranty, features, and more.
There are also a couple ways you can reduce the cost of your new boiler, and the first is to look for rebates from the government, your local HVAC distributor, utility companies, or Bosch directly. Furthermore, you can save more money in the long run by opting for a higher-efficiency boiler, which will cut energy costs over time.
Bosch Boiler Options Reviewed
Heat-Only Condensing Boilers
Bosch's heat-only boilers are more sophisticated than conventional boilers because they're condensing, so they're equipped with a secondary heat exchanger that traps and recycles moisture in the exhaust gasses. This makes them more efficient, reduces heat loss, and enables them to keep your home at the perfect temperature for less money.
There are heat-only boilers in all of Bosch's condensing boiler series, including the Greenstar, Buderus SSB, and Buderus GB162 series. These are all compact units that offer versatile installation options, and they're available in a wide range of sizes and capacities to suit the needs of just about any home.
Condensing Combi Boilers
Condensing combi boilers take all the added efficiency of a condensing boiler and put it into a combi boiler that both heats your home and provides all the hot water you need for daily use.
There are select models in Bosch's Greenstar series that are condensing combi boilers, which are ideal for homeowners looking to replace an older combi boiler, or wanting to replace an aging boiler and water heater with one unit.
Every one of Bosch's condensing combi boilers has an AFUE rating of 95 percent and ENERGY STAR certification, so they're more affordable to operate than conventional boilers and water heaters. Finally, the Greenstar models have some great environmental benefits compared to other combi boilers on the market.
Get Quotes
How soon are you looking to buy?*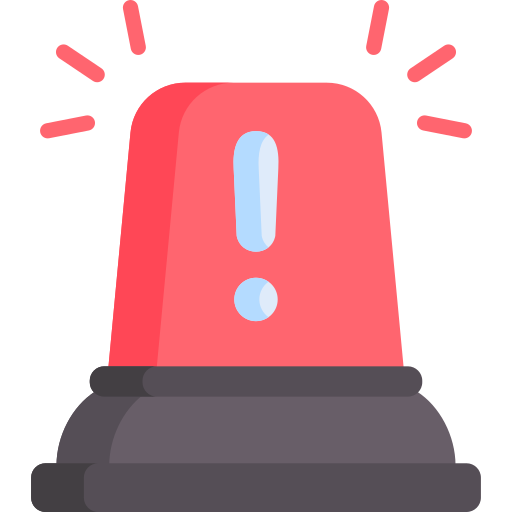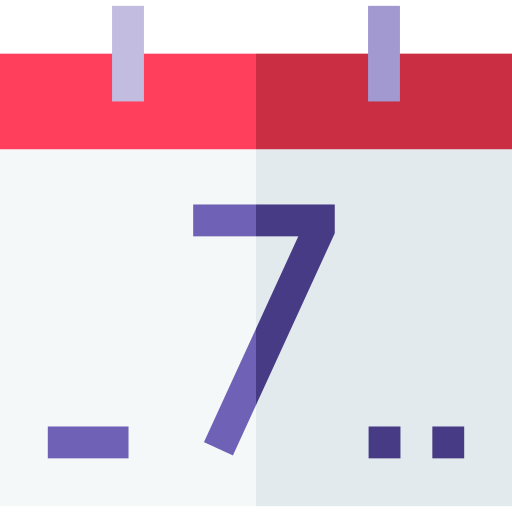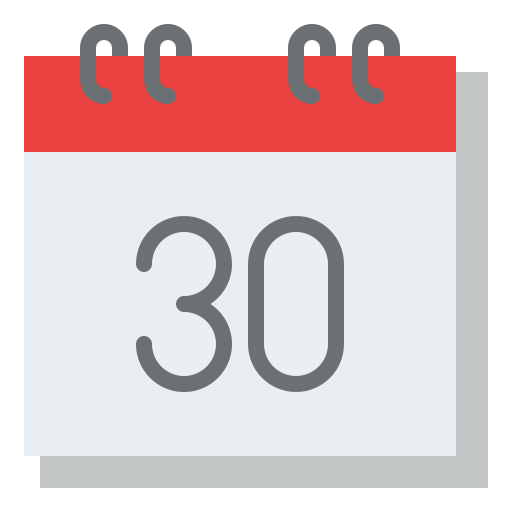 Comparison of Bosch's Top Models
Let's review Bosch's boilers and how they compare.
Greenstar Series
The condensing boilers in Bosch's Greenstar series are efficient and well-made units that are available in both heat-only or combi models. They have AFUE ratings of 95 percent, turndown ratios of 5:1, fully modulating fans, and ENERGY STAR certification. They also have additional insulation to ensure quiet operation. 
There are lots of reasons for environmentally conscious Canadians to love these boilers, including the low nitrogen oxide emissions, good efficiency rating, and that they can be hooked up to renewable energy sources like solar. Greenstar boilers are suitable for just about any home, because they're compact and easy to install, come in wall-mounted and floor models, and have flexible installation options. They also have reduced maintenance requirements thanks to the corrosion-resistant aluminum-magnesium-silicon heat exchanger, which also boasts better heat transfer, cleaner combustion, and a longer life. 
Finally, Greenstar boilers can be paired with the Heatronic III Boiler Control, which can perform diagnostic testing and provide fault codes for troubleshooting, and makes controlling the separate boiler and hot water functions a breeze.
Boiler Stats
AFUE: 95 percent
Boiler type: Heat-only condensing and condensing combi
ENERGY STAR rated? Yes
Sizes available: 57,000 to 151,000 BTUs
Number of models: Eight
What's good: These are high-quality condensing boilers that have been specially engineered for performance and efficiency, and they have many green features that make them ideal for homeowners who care about the environment as well as their comfort and budget.
Buderus SSB Series
Bosch's Buderus SSB series floor-standing boilers are condensing heat-only boilers that have great efficiency ratings, with some models reaching an AFUE rating of 96.8 percent, one of the highest ratings on the market. These units are well-made with durable stainless steel heat exchangers, they're compact for space-saving installation, and they have multiple venting options for flexible installation. Plus, they're designed for easy maintenance, which could save you in labour and service costs. The turndown ratio on Buderus SSB boilers is 5:1, and they operate at a decibel rating as low as 44, so you'll get quiet and efficient comfort all winter long. 
They're also equipped with an outdoor reset that compensates for changes in the weather, meaning the boiler will always operate as efficiently as possible, despite outdoor temperature changes.
Boiler Stats
AFUE: Up to 96.8 percent
Boiler type: Heat-only condensing
ENERGY STAR rated? Yes
Sizes available: 85,000 to 255,000 BTUs
Number of models: Four
What's good: Buderus SSB condensing boilers are among the most efficient boilers available, and promise lasting performance thanks to their high-quality components; plus, they're easy to operate thanks to the user-friendly interface.
Buderus GB162 Series
The Buderus GB162 series models aren't ENERGY STAR certified and they have a lower 93 percent AFUE rating. Nonetheless, these heat-only boilers still have a 5:1 turndown ratio, and they're reliable and well-made, and will still save you plenty on energy bills compared to older boilers. Buderus GB162 are perfect for either residential or light commercial applications, and they can be cascaded with up to eight boilers for larger spaces. 
But no matter what size space you're dealing with, these models are compact, lightweight, and designed for easy and flexible installation. Plus, these wall-hung models promise quiet operation, low emissions, and they can be fuelled with propane or natural gas.
Boiler Stats
AFUE: 93 percent
Boiler type: Heat-only condensing
ENERGY STAR rated? No
Sizes available: 242,000 to 302,000 BTUs
Number of models: Four
What's good: These are heavy-duty boilers with decent efficiency ratings, good turndown ratios, and good warranties that will protect your investment for many years.
Bosch Exclusive Features
Feature 1 – Al-Mg-Si Heat Exchanger
Bosch's Greenstar boilers are manufactured with a special heat exchanger made from aluminum, magnesium, and silicon. Along with providing increased heat transfer, these heat exchangers also resist corrosion and offer cleaner combustion than traditional heat exchangers.
The unique material composition also prevents scale build-up, reduces maintenance and service requirements, increases lifespan, and helps the heat exchanger maintain efficiency over its entire life.
Bosch's Boiler Warranty
We talked earlier about ways you can save money on your boiler, and the warranty is one of them. While you might pay a bit more up front for a boiler with a better warranty, you could also save yourself in the long run.
Another reason boiler warranties are important is because they give an indication of how much the manufacturer stands behind the product. Longer boiler warranties suggest the manufacturer doesn't expect to see any major problems in that time, so you can expect the unit to perform optimally and reliably during that period.
Bosch warranties are a little more complex than some others because they're prorated after the tenth year. Let's look at the warranty terms, which are conditional on you registering the boiler within 90 days of installation:
A five-year warranty for parts
A 10-year warranty for the heat exchanger
A prorated warranty (80 down to 25 percent) for the heat exchanger for years 11 to 15
25 percent coverage for the heat exchanger beyond year 15
BOSCH: ABOUT THE COMPANY
Founded in 1886 in Germany, Bosch has one of the longest histories of any HVAC company around today. Although the original company was dedicated to mechanical and engineering work, Bosch eventually branched out into home appliances and HVAC equipment, and today they are one of the leaders in manufacturing reliable, high-efficiency, and environmentally-forward boilers and HVAC products.
Fill out our online form, and one of our local contractor partners will be happy to provide you with a free, no-obligation estimate.
Get Quotes
How soon are you looking to buy?*