This article is all about what you need to know about HVAC repairs and emergency furnace and air conditioning repair services in Vancouver, including troubleshooting and maintenance that will keep your heating and cooling systems in tip-top shape.
Average Hourly Rate for HVAC Service Call in Vancouver: $75 – $150 per hour
Related Guides You May Find Helpful
Our Recommended Emergency HVAC Service Providers in Vancouver
Get fast help diagnosing and repairing your broken down or malfunctioning heating & cooling system from our trusted local HVAC partners.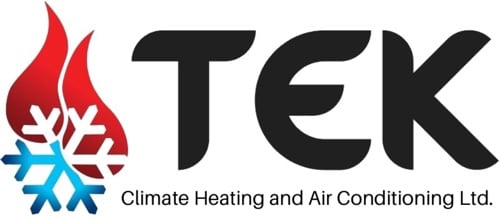 Proudly serving the Vancouver area
About TEK Climate:
Established, with a great track record
Amazing feedback from verified customers
Fully licensed, bonded, and insured
Experienced and well-trained staff
24-hour emergency service
Current Promo
FREE wifi stat, 4 filters, and no charge added value witch includes 1st-year service free with every furnace and air conditioner installed
1ST YEAR SERVICE INCLUDED – We come back 1 year from now to make sure everything is running correctly. ($199) VALUE
FURNACE SERVICE INCLUDED ON A/C INSTALLATION (on day of install) – ($199 VALUE)
FREE WI-FI THERMOSTAT – ($499 VALUE)
– 100% SATISFACTION GUARANTEE-if you are not satisfied, the TEKclimate team will insure and do what it takes to make it right.
– LONGEST WARRANTIES- We are confident in our line of products and quality of installation, TEKclimate offers a long labor warranty.
– NO-HASSLE WARRANTY- If something goes wrong, we will take care of it. PERIOD.
– NO LEMON GUARANTEE- If for any reason the equipment has ongoing problems, we will replace it no questions asked.
– PROPERTY PROTECTION GUARANTEE
– LIFE-LONG RELATIONSHIP GUARANTEE- WE WANT TO EARN YOUR BUSINESS FOR LIFE.
– KEEP YOUR FAMILY & HOME SAFE- We carry 5 million in liability insurance. Licensed, bonded, insured.
– OVER 20 YEARS EXPERIENCE WITH 5 STARS GOOGLE REVIEWS- We strive for excellence. ABSOLUTELY EVERYTHING IS INCLUDED FOR THE INSTALL EQUIPMENT WE QUOTED- our comfort advisers quote for the entire job.
– WE PROCESS WARRANTY, PERMITS & REBATES
– WE TAKE CARE OF EVERY ASPECT OF THE INSTALLATION.
– IN-HOUSE INSTALLATION CREW- Know who is in your home. TEKclimate does not use a 'sub-contractor foreman'.
Vancouver winters are milder than a lot of other places in Canada, but reliable heating systems are still important to keep your house and your family warm through the winter months.
Air conditioning and maintenance aren't quite as common in Vancouver, however, because the summers are relatively mild and humidity is low, so most homes and apartments don't even have cooling systems beyond fans and open windows.
Many homes rely on ductless heat pump systems as their primary heating and cooling system.
Whether you rely on heating, cooling, or both to keep your home at the right temperature, it's important to maintain the systems properly to extend their life and reduce repair costs.
This guide will tell you what common maintenance issues you might encounter, where to turn for emergency services, how to troubleshoot problems, the different HVAC services that are available in Vancouver, and what you can expect to pay for different services.
What to Look for in a Vancouver Repair Contractor
At Furnace Prices, we know finding a reliable HVAC contractor that you can trust can be tough for homeowners, especially if you don't know a lot about your heating and cooling systems. That's why we created an independent HVAC contractor certification program, which you can use to find a dependable and qualified technician in your area. Here are some of the criteria we use when vetting HVAC companies for you:
What kind of reputation they have in the community
How long they've been operating and how many years of experience they have
Whether they offer a wide array of services, including installation, maintenance, repairs, and emergency service
If their contractors have all the right licenses and certifications
Whether the quotes they provide are accurate, reliable, and transparent
Do technicians get specialized training to work on different types of units?
What to Expect When You Request HVAC Services
Knowing if you've found the right HVAC technician is all about having a rapport with the person, and understanding what you should expect when you request HVAC maintenance or service, so we've broken it down for you into a checklist:
When you call the company, they should ask questions about what the problem is and the make and model of the unit
Once they have an idea of what they're looking at, they'll schedule a time to come by to look at the unit in person
After they've diagnosed the likely issue, they'll discuss possible solutions with you
If possible, the technician will complete the repair during the initial visit
When necessary, the technician will order parts or get special tools and schedule a follow-up to complete the repair
If you have an older system, the contractor can walk you through the process of upgrading, and schedule a time to install the new unit
The contractor may ask if you want to sign up for annual maintenance and service
Average Repair Costs for Major HVAC Components
As mentioned earlier, there are things—such as where you live, or the make, model, and age of your system—that can impact the cost of HVAC repairs.
We've gathered a list of average prices for common repairs or replacements to give you an idea of what you might have to budget for different problems:
| Issue/Component | Furnace Prices | Air Conditioner Prices |
| --- | --- | --- |
| Heat exchanger or compressor | $1,200 to $2,400 | $1,300 to $2,300 |
| Fan, thermostat, circuit board, or condenser coil | $125 to $650 | $400 to $2,900 |
| Burner, gas valve, ignitor, or flame sensor | $80 to $470 | N/A |
| Refrigerant, drain pan, condensate pump or drain line, fuses | N/A | $75 to $750 |
| Annual inspection | $150 to $250 | $200 to $300 |
Get Quotes
How soon are you looking to buy?*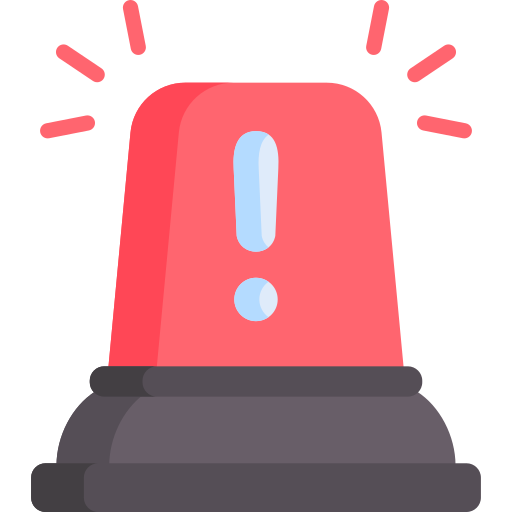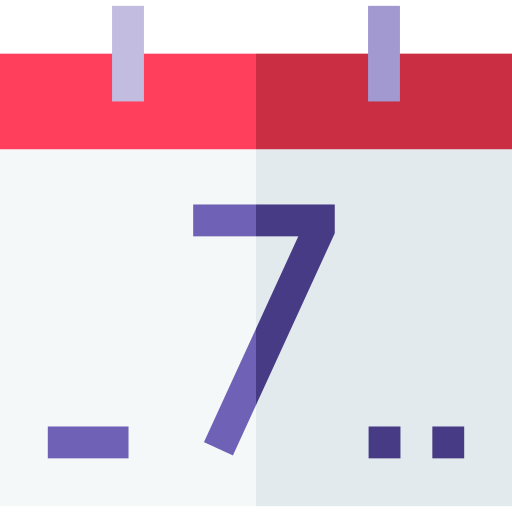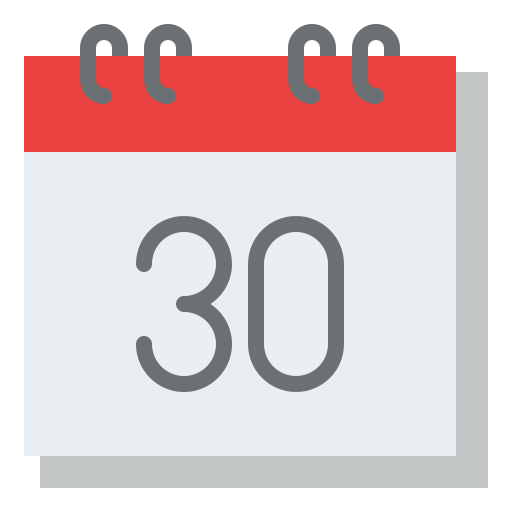 HVAC System Maintenance & Troubleshooting Common Issues
Heating systems like furnaces have minor and major components that can wear out, break down, or stop working because of damage or malfunction. Other times, a lack of regular maintenance and other problems can prevent the unit from working optimally, and this can make it harder and more expensive to keep your house cool or warm.
The good news is that sometimes, the problems impacting your heating or cooling system are minor, and you might even be able to troubleshoot and fix them on your own.
Note that you should ALWAYS hire a professional for any significant maintenance or troubleshooting, except for minor tasks like replacing your filter, or checking your thermostat. This is for informational purposes only.
Furnace Troubleshooting
If you're having trouble with your furnace, here are some things you can check and solutions you can try before calling a professional.
| Common Component | Symptoms | Troubleshooting Tips |
| --- | --- | --- |
| Filter | Not enough heat | Clean the filter |
| Filter | Bad smells (other than burning) | Clean the filter |
| Flame sensor | Heat comes on and shuts off too quickly | Clean the flame sensor |
| Thermostat | Irregular cycling | Adjust the thermostat settings |
| Thermostat | Vents blow cold air | Change the thermostat setting from On to Auto |
| Ignitor | Not producing heat | Replace the ignitor |
| Blower motor | Doesn't blow hot air | Call an HVAC specialist |
| Heat exchanger | Not producing heat | Call an HVAC specialist |
Air Conditioner Troubleshooting
Air conditioners have their own set of common components involved with issues, and there are also troubleshooting steps you can take to potentially fix them without having to call a professional. If you do have an air conditioner in your home, here are some solutions you can try for different problems:
Check the refrigerant charge if the temperature keeps fluctuating
Clean or replace the filter if the system isn't as efficient as it should be, or you smell things like cooking smells when the air is on
Check the thermostat settings and location if your home often feels too hot or cold
Try unclogging the drain line if you notice water leaking from the unit
Clean the coils if the unit isn't performing well and is expensive to operate
Repairing Versus Replacing an HVAC Unit
Furnaces aren't cheap, particularly if you want to invest in a high-efficiency one with lots of features and new technologies. But furnaces and air conditioners can have quite a long lifespan, especially if you stay on top of regular maintenance. You don't necessarily have to budget for a replacement furnace or air conditioner just because yours needs repairs.
There are three factors you should consider that'll help you choose between repairing and replacing your unit:
Components and Repair Costs
Furnace parts like a heat exchanger or air conditioner parts like a compressor can be very pricey. If you're looking at a repair that will cost 50 percent or more of what you'd pay to replace the entire unit, then you're likely better off upgrading to a new furnace or air conditioner.
Age of the System
The typical furnace or air conditioner these days should last between 15 and 20 years. When your unit starts getting up there in age (around the 10- to 15-year mark), it's probably more sensible to replace it, especially if you're looking at expensive repairs.
Available Warranty
Some furnaces and air conditioners come with excellent warranties that might cover labour costs, repairs, replacement parts, and sometimes even a replacement for the entire unit. Before you call for repairs, check the terms and conditions of your warranty to see what the manufacturer might cover.
The HVAC Services Market in Vancouver
People working as HVAC technicians in B.C. must have a certification of qualification that shows they've completed an apprenticeship in the field, or can demonstrate expert knowledge in the area.
Like most larger cities, Vancouver is divided up into neighbourhoods, and the Greater Vancouver Area is a major urban centre that's home to nearly 2.5 million people. This includes Vancouver neighbourhoods like downtown, Gastown, Kerrisdale, Coal Harbour, and Kitsilano, as well as GVA cities like Surrey, Burnaby, Richmond, Langley, New Westminster, and North Vancouver.
There are plenty of HVAC companies in the GVA, and the increased competition in the metropolitan area means you might be able to find cheaper prices than you might in a more rural area.
Most homes in Vancouver and the GVA rely on natural gas furnaces for heating, but boiler systems are also still very popular in the Lower Mainland. There are also some homes that use electric heat pumps, and these can provide heat in winter and cooling in summer, and work great in milder climates that don't have harsh winters.
Available HVAC Maintenance, Repairs, and Services in Vancouver
HVAC technicians are trained and skilled with a number of services, including regular and annual maintenance that will help keep your furnace and air conditioner in reliable working order for as long as possible. HVAC contractors can also:
Diagnose problems with your furnace, boiler, heat pump, ventilation, and water heater
Come in for emergency services
Install or fine-tune a thermostat
Troubleshoot major and minor problems
Tune up your heating system for more efficient performance
Repair or replace major and minor components
Clean or change your furnace filter
Help you choose a new heating system for your home
Install furnaces, heat pumps, and water heaters
Major Brands and Products in Vancouver
Vancouver is lucky enough to experience some of the mildest winter and summer temperatures in Canada, but you still need a furnace or heating system to stay warm in winter, and some people do like the climate control features that an air conditioner can offer in summer.
There are plenty of popular HVAC brands in Vancouver, including:
American Standard
Carrier
Napoleon
Goodman
Lennox
Bryant
Keeprite
Trane
Rheem
Daikin
Mitsubishi
Fujitsu