All Canadians know that northern winters can be particularly long and cold, and that makes having a reliable furnace in North Bay even more important.
If you have an older furnace that's breaking down regularly, not working as efficiently as it should, costing you a lot to operate, or keeping you up at night with noise, then it might be time to upgrade to a high-efficiency furnace.
This guide will cover everything you need to know about buying a new high-efficiency furnace in North Bay. We'll talk about popular brands, the importance of AFUE, what warranty terms you might get, how to choose an HVAC contractor, where to look for financing and rebates, and how to get the best furnace for your budget.
New Furnace Prices in North Bay
Average Furnace Prices in North Bay
The average price of a new furnace in North Bay is $3000 to $5500, with installation.

Higher than average
Slightly above-average price range, which may be due to factors like a more complicated installation, or purchasing a top-of-the-line unit or premium brand.
$5500

Typical price range
: $3000 – $5500
The average price range for a typical high-efficiency unit with a typical installation from an established, fully licensed & insured local HVAC contractor. Prices will vary within this range based on installation factors, brand & model, unit size/BTU output & efficiency, among other things.
$3000

Lower than average
Below-market pricing; be careful if the price is exceptionally low. The lower the price is below average, the higher likelihood that you may receive a more hastily done installation, low-end or used components, limited labour warranty coverage & ongoing support, or the company may be less established or lacking in insurance and/or licensing & certification.
Furnace Cost Calculator
If you're working on a tight budget, there are ways you can help keep the costs on the lower end of the range. Lots of things can increase the price of a new furnace. Let's look at a few of those now:
Two-stage and modulating furnaces are pricier than single-stage models
Units with higher efficiency ratings and ENERGY STAR® certification tend to cost more
Certain higher-end brands, such as Carrier and Lennox, charge a premium for their products
If you want lots of features and new technologies, then you can expect to pay more
Smaller furnaces with lower heating outputs are cheaper than larger ones
Rebates can help you save on the purchase price
One place where you can't really cut costs is with installation. Some homes have more complex requirements than others, and this can increase the labour and service costs (more on that later).
Who Are Our Top Calgary Furnace Contractors?
How to Choose a Local HVAC Dealer in North Bay
There are quite a few HVAC contractors in North Bay, and you don't want to leave the job to any old handyperson. Here's what's important in a professional HVAC expert:
Training and education
Experience
Licenses and permits
Good customer service
A range of services (installation, sales, emergency repairs, regular maintenance)
Insurance
Good community reputation
Dependability
You probably don't have time to call all the HVAC dealers in North Bay to interview them about these criteria, so we've done that for you.
Use our independent contractor certification program to find a dealer who's already been vetted for their expertise and trustworthiness.
Buying a New Furnace in North Bay
One of the most important things you'll have to consider when buying a new furnace is the AFUE. That stands for annual fuel utilization efficiency, and it tells you how efficiently a furnace uses energy.
A higher AFUE means several things: the furnace wastes less fuel, it will cost less to operate, and it will come with a higher price tag. Just remember that you can recoup some of that cost with lower energy bills, and potentially with rebates.
The most efficient furnaces on the market in Canada have AFUE ratings of 98 to 99 percent, meaning they only waste 1 to 2 percent of the fuel they use.
Most furnaces fall between 92 and 96 percent. To qualify for ENERGY STAR, a furnace must have an AFUE of at least 95 percent, and meet excellent performance standards.
By comparison, some older furnaces might have AFUE ratings of 70 percent or less, so you can imagine how much you'd save on heating bills by upgrading to a high-efficiency model.
Finding an Affordable Furnace Without Compromising Performance
It can be tough to strike a balance between an affordable furnace and one that also has the efficiency and features you want, but there are ways to get the best of both worlds.
Two-stage burners: Furnaces can have single-stage, two-stage, or modulating burners. Single-stage are the least expensive, but they're also the least efficient. Modulating ones are the most efficient, quietest, and highest performing, and consequently the most expensive. And then right in the middle is the two-stage gas valve, which is in the middle in terms of cost and efficiency.
Multi-speed blower motors: Single-speed fans are the cheapest and least efficient. On the other end of the spectrum are the variable-speed fans that can modulate their speed incrementally. And again there's the compromise in the middle: the multi-speed fan that can improve efficiency without increasing the purchase price too much.
Programmable thermostat compatible: Most furnaces these days are compatible with programmable thermostats you can use to maximize both comfort and energy efficiency, especially when you're sleeping or not home. Furnaces that are compatible with smart thermostats are even more sophisticated, but these are usually the higher-end models that come at a higher price.
Get Quotes
How soon are you looking to buy?*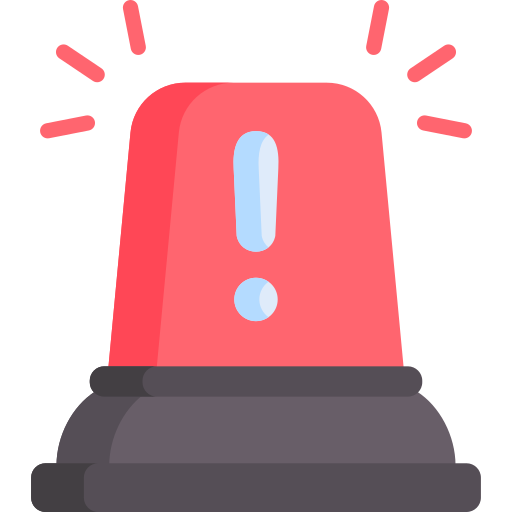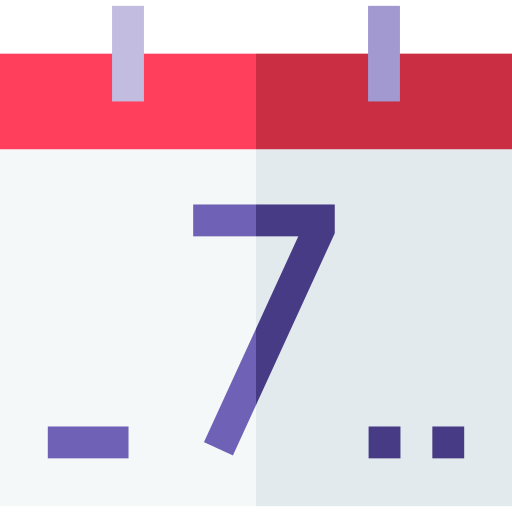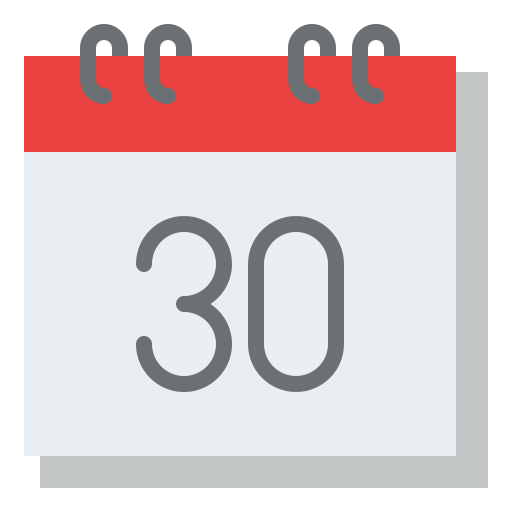 What to Look for in a Furnace Warranty
Aside from their lower efficiency, another issue with older furnaces is they become more and more prone to breakdowns, and when the unit isn't under warranty any more, this can result in high maintenance bills that you have to pay for out of pocket.
A furnace upgrade will also come with a brand new warranty that could save you a bundle on labour and service costs. Just as importantly, the warranty will give you an idea of how long the manufacturer expects the furnace's major and minor components to last.
Warranty terms will depend on the make and model of the furnace, but here's a breakdown of the different levels of coverage you can expect:
| Component | Basic Terms | Better Terms | Best Terms (registration required) |
| --- | --- | --- | --- |
| Parts | Five years | 10 years | 10 years |
| Heat Exchanger | 10 years | 20 years | Lifetime |
| Labour* | N/A | One year | Three years |
| Unit replacement* | One to three years | 10 to 12 years | Lifetime |
*Labour and unit replacement warranties aren't available with every brand. They are becoming more popular, but they're still special warranties offered by only a handful of manufacturers.
Popular Furnace Brands in North Bay
There are hundreds of furnace brands out there you could look at, but you might want to focus on some of the brands that are popular because they have a good reputation in the industry for making high-quality and reliable heating systems.
Some of the most popular and respected furnace brands in and around North Bay include:
Goodman, Armstrong, and Comfortmaker
Coleman, Heil, Luxaire, and Payne
Ruud, Tempstar, and Daikin
Napoleon, Amana, and American Standard
Lennox and Trane
Top Brands by Tier and Price
Economy Tier
Average price: $3,500
Brand examples: Keeprite, Goodman, and York
Mid-Range
Average price: $4,250
Brand examples: Bryant and Rheem
Premium
Average price: $5,000+
Brand examples: Carrier, Lennox
Furnace Rebates in North Bay
When it's time to shop for a new furnace, one of the first things you should do is check for available rebates. For one thing, most rebates require you to qualify before you buy. Moreover, rebates are usually for high-efficiency and ENERGY STAR models, so seeing what's available can help guide your search.
Not sure where to look for rebates? Our heating and cooling systems rebates page is updated regularly, or you can check with the government, local HVAC distributors, furnace manufacturers, and banks to see what's out there.
In North Bay, you could get up to $250 back through the Home Efficiency Rebate program sponsored by Enbridge and Union Gas, as long as you upgrade to a high-efficiency condensing natural gas furnace (AFUE 96+ percent).
There are also forgivable loans available to some homeowners through the Ontario Renovates Program, which you can use for energy efficiency upgrades to your home and heating system.
Options for Financing a Furnace in North Bay
Now that you know about furnace prices and rebates in North Bay, it's time to talk about how to budget for the project.
If you're like many Canadian homeowners and don't have an extra few thousand dollars to spend, then you might want to investigate financing options that are often available through reputable HVAC dealers. Financing options can include:
Leases
Payment deferrals
Zero-interest loans
Regular financing
Bad credit options
The terms are typically offered from one to 15 years, so you can work out an amortization and monthly budget that works for your family.
And if you choose to finance, then consider taking advantage of the extra room in your budget to upgrade to an even better furnace with a higher efficiency rating that'll save you more on energy bills over the long haul.
Installation & Permits Required
We mentioned earlier that you can't really do much to save on installation costs, and that's because you don't want to cut corners when it comes to putting in your new furnace.
There are lots of reasons why it's important to hire an experienced HVAC professional for this job, including:
DIY installation can void your warranty
You don't want to mess around with natural gas or propane hookups
Furnaces need to be expertly tuned in order to perform at their maximum efficiency
The system will need to be calibrated properly once it's installed
You could end up with a furnace that's the wrong size, and that leads to a whole host of problems
Furnaces can get damaged if they're not handled properly
The cost of installing a new furnace in Canada starts around $1,000, but the final price of the project will depend on the specific make and model of the furnace, how difficult it is to put in, how much HVAC competition there is in your area, and where you live. For example, if you live outside North Bay in a more rural area, then the price might go up.
There's one way you can save on installation costs, and that's by looking for a reputable HVAC distributor who's offering installation deals or free service with the purchase of a furnace.
Electrical permits are required across Ontario and can only be attained through the Electrical Safety Authority. Permits must be taken out by the person who is doing the work.

Fees: https://www.esasafe.com/consumers/permits-and-inspections/fees
North Bay Information
North Bay is a pretty city in northern Ontario on the shores of Lake Nipissing. The city has a blossoming arts community, several local breweries, and a number of fun winter activities you can participate in. Depending on your interests, you can hit the snowmobile trails, go ice skating, catch an OHL game, go skiing or snowboarding at nearby Laurentian Ski Hill, or even try your hand at ice fishing.
Winter in North Bay can be long, cold, and snowy, so it's important to make sure your furnace is in good working order before the long days of winter set in. And when it's time to upgrade, there are plenty of HVAC dealers in the city you can talk to about getting a new, high-efficiency heating system.
North Bay Statistics
Population: 51,553
Average summer temperature: 18 C
Average winter temperature: -11 C
Popular Neighbourhoods in and Around North Bay
Champlain Park
Callander
Thorncliff
Wallace Heights
Tweedsmuir
Trout Mills
Thibeault Terrace
Ferris
Fricker
Marshall Park
Hornell Heights
Pinewood
Graniteville
Birch Haven
Eastview