Whether you live in the beautiful Muskoka region year-round or simply own a cottage there, you'll likely be making upgrades to your heating & cooling system sooner or later.
Prices for a new furnace, air conditioner, or ductless heat pump vary quite a bit, given how vast the region is. The cost will generally be a bit higher than it would in a large metropolitan area like Toronto, especially because of how remote certain areas are.
However, you should be able to find a reputable contractor to replace your furnace for a fair price. See below for a general pricing guide for many of the top furnace brands in the Muskoka, Ontario area.
Although there may be natural gas service in some of the larger areas like Bracebridge, Huntsville, and Gravenhurst, propane is a much more popular choice given the geography and how sparsely populated some parts of Muskoka are.
Replacing or upgrading a furnace is not a decision to be taken lightly, as it can have a major impact on your home's comfort and energy-efficiency. There are numerous brands of furnaces on the market, and different companies will often sell different brands. Each of them comes with their own specifications, features, and costs.
When replacing your furnace, there are important considerations which a local expert can help you with – simply use our free quote request form to find one in your area. Choosing the right furnace for your Muskoka home or cottage means choosing the right furnace size and BTU output, desired efficiency rating (AFUE), brand, features (e.g. single stage vs. dual stage vs. variable) and length of warranty.
New Furnace Prices in Muskoka
Furnace Pricing & Information
Here are some specific features and pricing information for several of the top furnace brands available on the market today. Prices of these units will vary depending upon the particular model and size or BTU output you purchase, as well as the installation costs.
Lennox
This popular furnace brand has been referred to as one of the overall best propane and natural gas furnace brands available. These furnaces are available in both gas and propane. Some of the features include an AFUE or efficiency rating of up to 98%. The power saver technology gives the unit the ability to improve the overall energy efficiency.
The Lennox furnace also offers quiet operation, a durable cabinet and reliable performance. The price usually ranges anywhere from around $2500.00 to a little over $4500.00, including installation. Although Lennox generally makes good products, you will generally be paying a premium for the brand name.
Lennox also sells high-efficiency central air conditioners as well.
Goodman
The Goodman furnace is a good value high-efficiency furnace. The efficiency rating of these furnaces ranges from 92% up to 96%. These furnaces include self-regulating gas valves, quiet circulation motors, multiple fan speed options, and an excellent coverage warranty (10 year parts warranty).
These furnaces are available in a variety of sizes and will provide heat for smaller homes with less square footage, as well as larger spaces with a few thousand square feet. Prices on Goodman high-efficiency propane or natural gas furnaces are very reasonable and offer great value, ranging anywhere from about $2200 to about $3000.00.
Goodman's central air conditioners are similar in price.
York
York furnaces offer a full line of gas furnaces. The efficiency ratings vary anywhere from around 80% on up to 97%. This is about the typical efficiency rating for modern gas or propane furnaces. The size of furnace will vary depending on how many square feet you will need to heat.
York is generally an economical and dependable choice for any residential space. Prices on York furnaces start right around $2500.00 on up to around $4600.00 or more. Installation charges are generally included in that price range. Different professional installers will charge different prices, so where you live exactly can obviously affect the price.
Carrier
This brand believes that "your furnace is the heart of a home". Great efforts to ensure comfort have been included in the manufacturing process of these units. Four out of six of Carrier's line of furnaces are Energy Star certified, including the Infinity Series, and Performance Series. The Comfort Series are cheaper but not as energy-efficient.
Carrier furnaces are generally quite a bit more expensive, often starting at around $3200.00 to well over $5000.00. The price can be even higher for larger units that are installed in commercial buildings or businesses (or extremely large homes). However the motors are quiet, operations are efficient and the multiple fan speeds provide you with the steady warmth and comfort you need.
Carrier also offers ACs to keep your home cool during the summer.
American Standard
This brand of furnace is available in single-speed, dual-speed or variable-speed. Many of the units offer a feature called Comfort R Humidity Control to help maintain a pleasant climate in your home. There are also add-on components that include air quality (filtration), humidifiers, and zoning, which allows you to only heat certain rooms to save energy (and money!).
Prices range anywhere from about $2500.00 to over $3000.00 for a high-efficiency propane or natural gas unit of at least 95% AFUE. American Standard is a popular brand used in many residential and commercial environments. Their products meet the efficiency standards and reliability expected from a modern unit.
Get Quotes
How soon are you looking to buy?*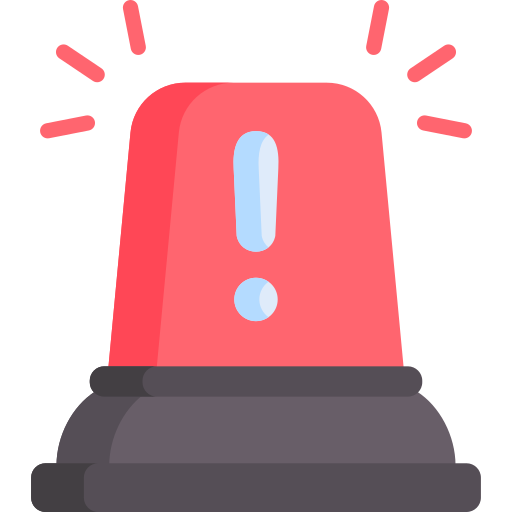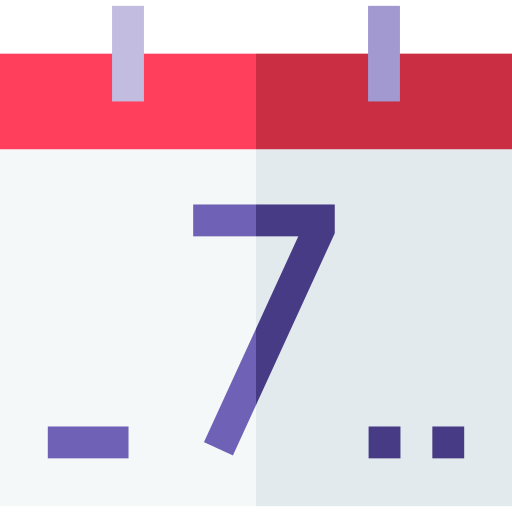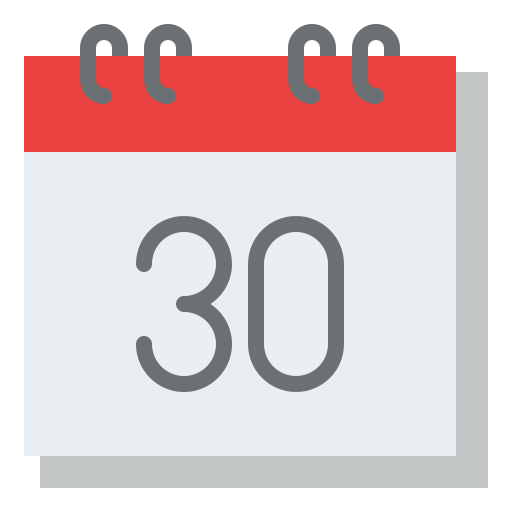 Bottom Line
You can obtain more information about the variety and brands of furnaces available on the market today from a licensed contractor in your area (simply use our quote-request form or click on the link below).
Some fellow home owners may recommend one brand over another simply because of an experience they have had but in the end, any new furnace that is properly installed should serve you well and heat your home efficiently for years to come.

Higher than average
Slightly above-average price range, which may be due to factors like a more complicated installation, or purchasing a top-of-the-line unit or premium brand.
$5500

Typical price range
: $3000 – $5500
The average price range for a typical high-efficiency unit with a typical installation from an established, fully licensed & insured local HVAC contractor. Prices will vary within this range based on installation factors, brand & model, unit size/BTU output & efficiency, among other things.
$3000

Lower than average
Below-market pricing; be careful if the price is exceptionally low. The lower the price is below average, the higher likelihood that you may receive a more hastily done installation, low-end or used components, limited labour warranty coverage & ongoing support, or the company may be less established or lacking in insurance and/or licensing & certification.
Furnace Cost Calculator
Who Are Our Top Muskoka Air Conditioners Contractors?
Buying a New Furnace in Muskoka
Current Furnace Deals, Offers & Promotions in Muskoka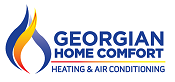 Current Promo for Georgian Home Comfort:
12 months no payments no interest and York and Lennox rebates available
Installation & Permits Required
Electrical permits are required across Ontario and can only be attained through the Electrical Safety Authority. Permits must be taken out by the person who is doing the work.

Fees: https://www.esasafe.com/consumers/permits-and-inspections/fees
Muskoka Information
The District Municipality of Muskoka, an area of Central/Southern Ontario famous for its beautiful scenery and cottage country among its approximately 1600 lakes. The Muskoka region is bordered by Lake Couchiching in the south, Georgian Bay in the west, and Algonquin Provincial Park to the east. Muskoka is roughly in the middle of a triangle formed by Toronto, North Bay, and Peterborough.
Major Cities/Towns:
Bracebridge – Seat of regional government
Huntsville – Most populous town
Gravenhurst
Lake of Bays
Muskoka Lakes
Nearby Cities & Municipalities:
Native Territories:
Wahta Mohawk Territory
Moose Point 79
Major Lakes in the Region:
Towns & Municipalities in/or Near the Muskoka Region:
South River, Sundridge, Kearney, McDougall, Parry Sound, Haliburton, Minden, Rosseau, Midland, Minett, Port Sandfield, Bala, Big Chute, Honey Harbour, Lakewood, Baysville, Dorset, Limberlost Lodge, Strong, Stirling Falls, Carss, Burk's Falls, Katrine, Sand Lake, Ravensworth, Kearney, Scotia, Walls, Spence, Magnetawan, Bourdeau, Sprucedale, Bear Lake, Axe Lake, Hekkla, Bent River, Raymond, Beatrice, Windermere, MacTier, Moon River, Go Home, Cognashene, Wood Landing, Severn Falls, Swift Rapids, Severn, Midland, Port McNicoll, Fesserton, Coldwater, Atherley, Longford Mills, Cumberland Beach, Washago, Severn Bridge, Port Stanton, Coopers Falls, Udney, Bayshore Village, Lagoon City, Lake Dalrymple, Sebright, Carden, Kirkfield, Bexley, Head Lake, Uphill, Dongola, Moore Falls, Rackety, Minden, Lochlin, Donald, Haliburton, West Guilford, Eagle Lake, Halls Lake, Brady Lake, Russell Landing, Port Cunnington, Bigwin, Orville, Swords, Humphrey, Hamer Bay, Blackstone Lake, Woods Bay
Historic Ontario Townships:
Baxter Township, Brunel Township, Cardwell Township, Chaffey Township, Draper Township, Franklin Township, Freeman Township, Gibson Township, Macaulay Township, McLean Township, Medora Township, Monck Township, Morrison Township, Muskoka Township, Oakley Township, Ridout Township, Ryde Township, Sinclair Township, Stephenson Township, Stisted Township, Watt Township, Wood Township