Brampton Heating & Cooling Services and Contractors
In this article, we'll talk about what makes a good HVAC contractor, discuss the benefits of using a company that's been independently certified, and introduce you to some of the best heating and cooling contractors in Brampton who have been objectively assessed through a third party.
Anybody who has spent time in Brampton knows how crucial it is to have air conditioning and heat to stay safe and comfortable when the weather gets hot and sticky in the summer or cold and blustery in the winter.
When you're a homeowner or responsible for the HVAC system where you live, you have to stay on top of regular maintenance for your furnace or boiler and air conditioning system, otherwise you could find your home very unpleasant.
One of the most important parts of HVAC maintenance is knowing where to turn when you need an upgrade, regular service, or a repair, and this guide will help you with that.
These local heating & air conditioning companies are FurnacePrices.ca Certified partners, meaning they have passed our extensive 15-point independent certification process, learn more here (opens in a new tab).
Note that while all companies listed on our website are required to pass our certification process, companies do pay a membership fee to be featured on our website.
Published
Certified Brampton Heating & Cooling Contractors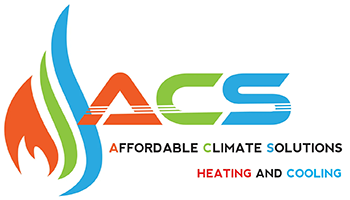 Proudly serving the Mississauga and Brampton area
About ACS Heating and Cooling:
Established, with a great track record
Amazing feedback from verified customers
Fully licensed, bonded, and insured
Experienced and well-trained staff
24-hour emergency service
Current Promo
1. We are offering you $3000 off, or a GUARANTEED gift card from $250 up to $3,000 when you invest in a new system with us. You can choose your gift card from Home Depot, Costco, Walmart, Leon's, or The Brick. You also have the option of using the gift card amount towards new equipment and installation.
2. Get 10 years parts AND labor guarantee as well. Financing also available starting at only $59 a month. You will offset that monthly investment because with a new high-efficiency system properly installed you will lower your gas, AND electricity bills by up to 40%. Let us show you how. Be prepared for anything winter can throw at you while saving money, and ensure your family's home comfort by eliminating cold spots and temperature fluctuations in your home. Qualify now by contacting us to get up to $3000 off, or $3000 in gift cards with your new furnace and/or air conditioner investment by February 15, 2021.

Proudly serving the Proudly serving Mississauga & Brampton area
About Casati Heating & Air Conditioning Inc.:
Established, with a great track record
Amazing feedback from verified customers
Fully licensed, bonded, and insured
Experienced and well-trained staff
Quality service you can trust!
Current Promo
Napoleon air source heat pump system (combo heating and cooling) installations, up to $1000 instant discount on package deal.
What Makes These Some of Brampton's Top Heating and Air Conditioning Companies?
Learn more about what makes these companies a great choice for upgrading or replacing your heating & cooling system.
ACS Heating and Cooling
ACS Heating and Cooling is one of the best Brampton HVAC contractors, so it's no surprise they passed our certification assessment. Their main goal is to exceed your expectations by providing excellent service for your home at an affordable price.
ACS has built their business on the simple principle of using highly trained and dedicated HVAC professionals to come up with innovative and custom solutions for home heating, cooling, and ventilation.
Here are a few of the things customers like about ACS: they offer comprehensive warranties when they install new equipment, they take customer satisfaction very seriously, they have rigorous training practices, and they set the bar high for honesty, workmanship, and ethical standards in the business.
Something that comes up over and over again in the feedback for ACS is how dedicated they are to the comfort of each homeowner. The contractors really understand what customers want from their HVAC systems and work hard to make that happen.
For our part, what we like about ACS Heating and Cooling is that they have the right licenses and adequate insurance, they maintain a great reputation among real customers, their staff are experienced and trained, their technicians have additional manufacturer training, and they provide transparent quotes.
Comfort Masters
Another of the best furnace contractors in Brampton is Comfort Masters, and they're serious about service. In fact, they travel all over Southern Ontario to help local homeowners in places like the GTA, York, Peel, Durham, and Halton Regions, Simcoe County, and the District of Muskoka.
Comfort Masters has been in the HVAC business since 2005, and they're experienced with furnace and air conditioner sales, installation, maintenance, 24-hour emergency service, and more. Plus, they're equipped to work with a variety of appliances from all the major brands, and they also deal with indoor air quality and fireplaces.
Homeowners love Comfort Masters for many reasons, including their dedication to their customers and their knowledge about the industry. They stay up-to-date with new HVAC technologies, so they can deal with any problem.
Like all of our certified partners, the technicians at Comfort Masters are fully trained, insured, and licensed, the company has well-trained staff, and they get excellent feedback from real customers. They also offer a satisfaction guarantee, have some of the lowest installation prices around, have TSSA certification, and are HRAI registered.
What Makes a Good HVAC Contractor?
Homeowners who don't know a lot about heating, cooling, and ventilation might be at a loss when it comes to finding a good contractor, but that's where we can help.
We specialize in helping consumers make the right choices about their home HVAC systems, and that includes knowing exactly what makes for a reputable and trustworthy HVAC company. We'll talk about it in more detail, but it comes down to the credentials of the technicians, the range of services they provide, and the company's overall customer service.
Here's what to look for when you want the best heating companies in Brampton:
Technician credentials: Credentials is an excellent example of something homeowners might not be aware of. HVAC professionals in Ontario must have a certificate of qualification demonstrating their training and knowledge in the field. Plus, contractors working in Brampton also require a separate permit to operate in the city.
Beyond that, you also want to check how much experience a technician has, what sort of additional manufacturer training they have under their belt, and what level of insurance they have to protect themselves, your home, and your wallet.
Range of services: HVAC involves a lot of things, including heating, cooling, and ventilation—think furnaces, boilers, water heaters, ductwork, air conditioners, and more—and HVAC technicians should be trained and experienced with all of these components.
Furthermore, the right HVAC company will be one you can rely on now and in the future for a full range of services, including sales when you need to upgrade a system, installation, maintenance and repairs, replacements, diagnostics and troubleshooting, annual service and cleaning, tune-ups, inspections, and, importantly, round-the-clock emergency services.
Customer service: The expertise and credentials of HVAC technicians are paramount, but customer service can also make or break a company. For example, if the staff you have first contact with are rude and unprofessional, then it's not going to leave a good taste in your mouth when you deal with that company.
The staff at an HVAC firm should be well-trained, professional but friendly, helpful, organized, and experienced. This can be especially important when you're dealing with an emergency, because good staff can keep you from panicking and stressing.
Speaking of emergencies, another important component of good customer service is scheduling you in for appointments quickly and flexibly.
Similarly, when a technician does come to your home, they should be able to provide fair and transparent quotes that are easy for you to understand and use for budgeting.
An Independent Certification Program to Help you Find the Best HVAC Contractors in Brampton
Benefits of finding a contractor through the program
The main benefit of the contractor certification program is that it puts you in touch with the top heating and air conditioning companies in Brampton. The companies that are part of the program have been independently verified based on more than 15 criteria, so you can trust you'll get the services and satisfaction advertised.
What we look for in an HVAC company
When we're assessing a company that's applied to the program, we look for all the things we talked about previously. We make sure that:
Technicians are trained, licensed, experienced, and insured
The company offers a full range of services for all HVAC equipment
The customer service is excellent
The company's reputation is peerless
Staff are trained and knowledgeable
The quotes provided by technicians are easy to understand and fair
The techs have a good response time
The company has a long history and good track record in the community
Why you can trust our participating contractors
When contractors come to us for certification, one of the first things we do is ask to see proof of their credentials. That means seeing original copies or scans of their licenses, insurance, and other qualifications.
Similarly, we don't just trust what a contractor says about their own reputation. We talk to real customers and get real feedback, and we continue to monitor a contractor's performance after they've been certified.
Another reason you can trust our certified contractors is because we represent consumers. We aren't contractors and we aren't paid by contractors. Our duty is to homeowners and consumers in Brampton and throughout Canada, so our evaluation process is completely objective.
What we don't look for in HVAC contractors
Most homeowners looking for services will use online reviews as a primary source of research about a potential company, but online reviews can be misleading and wrong because they can be inaccurate, dishonest, or completely made up.
That's why we don't look at online reviews when certifying contractors. Instead, we go directly to the source—customers who have actually used the services of a given HVAC company.
---
Check out these guides you may also find helpful: