Get 24/7 Emergency Service from Our Certified HVAC Contractors Near You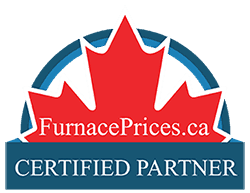 Our local heating & cooling contractors have passed our extensive independent certification process, which helps protect homeowners by verifying their licenses, insurance, track record, and more.
Experienced service technicians available to diagnose and fix your heating system day or night!
ComfortMaker Furnace Repair Guide 2019
(Updated for 2019)
Our extensive ComfortMaker repair guide will show to you how to troubleshoot common problems with your furnace. From how to replace your air filter, read model error codes, and more!
Please note, the following is for informational purposes only. Any servicing you attempt is at your own risk.
ComfortMaker, At a Glance
ComfortMaker is dedicated to creating products that aim to give you the best in home comfort. Their whole selection of furnaces is quality made so that you can enjoy them total confidence. However, when your ComfortMaker furnace requires attention, this guide will give you the information you need to fix your furnace.
One of the simplest tasks that you can carry out to ensure more extended durability with your ComfortMaker furnace is to replace your unit's air filter regularly. Not only will this promise more efficiency from the blower motor, it will also keep the compressor coils from getting clogged.
How to Replace Your ComfortMaker Air Filter
Open the door panel to gain access to your ComfortMaker furnace. You will find the filter near where the cold air enters the unit, either in the return duct or the entrance to the blower chamber.
Simply slide out the old air filter and replace it with the new one part.
Make sure that the new filter is inserted in the right direction.
Replace the panel or door to your ComfortMaker furnace.
What's Wrong With Your ComfortMaker Furnace?
Common Furnace Problems and Troubleshooting
If you're ever going to open your furnace to search out for or fix any problem, please remember to completely turn it off before doing so.
| Is your furnace... | The problem might be your... | What's wrong? | How you can fix it: |
| --- | --- | --- | --- |
| Not heating? | Fuse or Circuit Breaker | Either the power switch has blown, or the electrical system associated with your furnace has shorted. | Either replace the blown switch or reset the circuit breaker associated with your furnace. |
| | Igniter | The furnace's igniter is either cracked or defective. | If the igniter is cracked, replace it. If it isn't, test with a multimeter for continuity. |
| Cycling irregularly? | Thermostat | The furnace's thermostat is adjusting incorrectly. | Use your thermostat's adjustable calibration scale to adjust the heat anticipator. If this doesn't work or you don't have a scale, replace the thermostat. |
| Not blowing hot air? | Blower Motor | Either the blower motor in your furnace has burned out, or the connecting belt has snapped. | If the blower motor is receiving power but isn't running, the motor has failed. If it does run, then the connecting belt has broken. Replace either the motor or belt depending on the outcome. |
| Blowing too much air? | Control Board | The relay responsible for regulating the amount of voltage that your blower motor receives has failed, resulting in the continual sending of voltage to the motor. | Replace the control board. |
| | Thermostat | The contact that controls the blower motor on your thermostat could be stuck closed. | Use a multimeter to check for continuity. If it appears that the thermostat is the issue, replace it. |
| Starting and then stopping shortly after? | Flame Sensor | If the flame sensor is either defective or dirty, it will not be able to detect whether or not a flame is present. | If dirty, use a fine abrasive pad to clean the sensor. If faulty, replace the flame sensor. |
ComfortMaker Furnace Error Codes
| Error Codes | What this means | What to check for |
| --- | --- | --- |
| Steady LED flashing | Normal operation | n/a |
| Two LED flashes | Pressure switch stuck closed | Obstruction in pressure tubing |
| Three LED flashes | Pressure switch stuck open or manual ON/OFF switch in off position | Proper vent size; defective inducer motor; excessive wind; faulty pressure switch; disconnected or obstructed pressure tubing; inadequate combustion air supply; or restricted vent |
| Four LED flashes | The limit switch is open | Loose blower wheel; restricted vent; dirty air filter; defective blower; or excessive wind |
| Five LED flashes | Flame has been sensed out of sequence | The gas valve is either leaking or stuck open |
| Six +1 LED flashes | Soft lockout: maximum trials for ignition has been reached | n/a |
| Six +2 LED flashes | Soft lockout: flame sense was lost while running, a cycling pressure switch, or blocked condensate | n/a |
| Six +3 LED flashes | Soft lockout: the pressure switch was opened during run | n/a |
| Six +4 LED flashes | Soft lockout: the limit switch was opened during run | n/a |
| Seven LED flashes | Soft lockout: the main limit was open for too long (1-hour delay) | n/a |
When to Get a Technician for ComfortMaker Furnace Repairs
Some signs that an internal component might be broken are if your ComfortMaker furnace begins to make strange noises, such as banging, gurgling, or whistling; the unit is leaking or dripping; or even if the furnace stops producing heat entirely. Although you might be able to figure out what the problem is, sometimes it's safer and less expensive to bring in a professional than attempting a fix on your own.
Who to Call For ComfortMaker Furnace Repairs
Should you begin to experience issues with your ComfortMaker furnace and have decided that the best course of action is to contact a trained HVAC technician, we can help!
By connecting homeowners with local heating and cooling businesses, we aim to get you the best service possible. Our independent certification program requires companies to meet a number of criteria so that when you're making your decision, you can do so with absolute confidence.
ComfortMaker's Warranty Coverage
In addition to whatever warranty coverage that you may have from the company who installed your unit, ComfortMaker offers additional insurance. However, the level of coverage varies from tier to tier.
For SoftSoundⓇ Deluxe Series units, coverage includes limited lifetime warranty on the heat exchanger, limited 10-year No Hassle Replacement™ warranty, and a limited 10-year warranty on parts.
For SoftSoundⓇ Series furnaces, the insurance covers a limited lifetime warranty on the heat exchanger, either a 5- or 1-year limited No Hassle Replacement™ warranty, and a limited 10-year warranty on parts.
For PerformanceⓇ Series products, their coverage includes a limited 20-year warranty on the heat exchanger as well as a limited 10-year warranty on parts.
➤ Protect your ComfortMaker furnace:  Register and access your ComfortMaker furnace warranty here
ComfortMaker Model Numbers
Current ComfortMaker Models
Discontinued ComfortMaker Models