WHITBY AND OSHAWA
WHITBY AND OSHAWA CERTIFIED LOCAL PARTNER: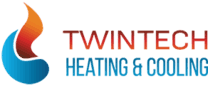 Providing the highest quality products and workmanship for our valued customers, we will be there for them when they need us.
Get Quick FREE Quotes
From Respected Local Distributors &
Contractors NOW!
All quotes through FurnacePrices.ca come from our Certified Local Partners, trusted and established local companies with verified insurance & licenses, and a history of excellent customer feedback.