Published
KeepRite Performance 92 N92ESN Review
AFUE:

Up to 92.1 percent

ENERGY STAR ®:

No

Burner Type:

Single-stage

Blower Type:

Single-speed

Shop smarter with our proprietary grades!

In order to help homeowners shop for furnaces and air conditioners, we developed our own proprietary algorithms which weigh a range of criteria and factors to provide an easy-to-compare grade (e.g. B-, A+, etc).

Warranty Grade: It can be difficult to know which brands and models offer the best warranty coverage, particularly because a lot of the key details are hidden in dense warranty documents filled with hard to understand legalese. Thankfully for you, we've carefully studied them and created this grading system to account for things like the length AND quality of their guarantee, coverage restrictions and more!

Overall Grade: This grade weighs key factors like efficiency, ENERGY STAR certification, comfort, noise level (for A/Cs), our warranty grade, and more.

Get instant access by creating a FREE account in seconds! (Plus get all these extra benefits)

Or Log In here

Price:

$3,000 to $4,500

BTU Output:

40,000 to 120,000
The Performance 92 N92ESN is an entry-level furnace. It's the most affordable and most basic gas furnace in KeepRite's product line, but it no longer qualifies as a high-efficiency furnace.
The Performance 92 won't be suitable for a lot of homes in Canada, but there's a chance it could work in yours. As such, the review will cover the unit's average price with installation, the efficiency rating, key features, warranty certificate, and more.
And to show you what else is available at slightly higher price points, we'll also compare the Performance 92 to three other KeepRite furnaces based on price, tier, and features.
The KeepRite Performance 92 N92ESN in a Nutshell
Average Price (with installation): $3,000 to $4,500
Top Features
Specially designed primary heat exchanger for reliable performance
Secondary heat exchanger improves efficiency
Affordable mid-efficiency furnace
Reliable and fuel-saving components
Reduced heating costs compared to older furnaces
May not be available in Canada
Backed by a standard warranty
The Bottom Line
The Performance 92 is KeepRite's most budget-friendly furnace, but it no longer qualifies as one of their high-efficiency models. In 2019, the Canadian government increased the energy efficiency minimum to 95 percent, and models below that don't qualify as high-AFUE.
It has a single-stage gas valve, a multi-speed blower motor, and an AFUE of 92.1 percent. Compared to an older and less efficient furnace, the Performance 92 could lower your annual heating bills in the right setting, but it still won't be powerful or efficient enough for most homes in Canada.
Because Canadian winters in most parts of the country are harsher than other places, single-speed furnaces with single-stage operation aren't always sufficient to keep your house warm. This is especially true if you live in a larger home, such as a detached house or a home with multiple floors.
The most suitable residential applications for this furnace would be smaller homes, like townhouses, cottages, or condos, in milder parts of Canada.
In Depth Review
KeepRite Performance 92 N92ESN Product Specifications
AFUE: 92.1 percent
Burner type: Single-stage
Blower type: Multi-speed ECM
ENERGY STAR® certified: No
Heating capacity: 40,000 to 120,000 BTUs
Features Overview
Despite being a more basic furnace, the Performance 92 does still boast some of the design elements that make KeepRite an attractive brand.
One of those design features is the rigid press joint primary heat exchanger. These don't rely on welds to keep the joints together. They tend to have longer-lasting performance because they're more resistant to heat, pressure, and cracking. The unit also has a secondary heat exchanger that extracts maximum heat from the flue gasses for more efficient fuel use.
Another feature is the dual fuel compatibility. You can pair the Performance 92 with an electric heat pump and compatible thermostat to further lower energy use and heating bills.
The Performance 92 is also equipped with an ECM blower motor. These are more efficient and require less maintenance than other types of blower motors.
Finally, the Performance 92 provides quiet comfort all winter thanks to the fully insulated cabinet, the soft-mounted blower and inducer motor, and the isolated blower motor.
Get Quotes
How soon are you looking to buy?*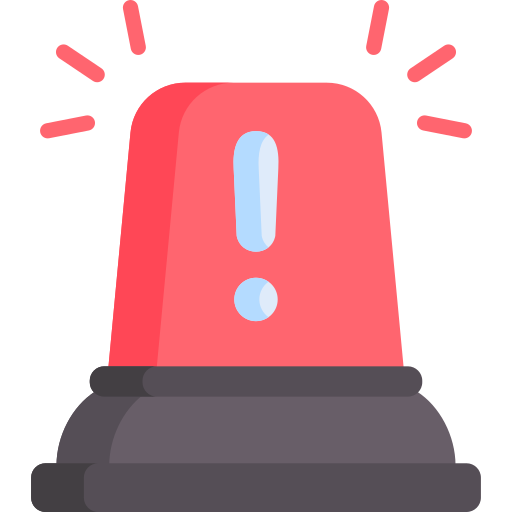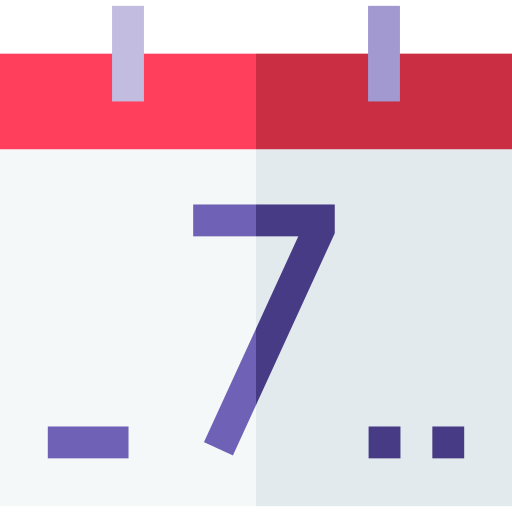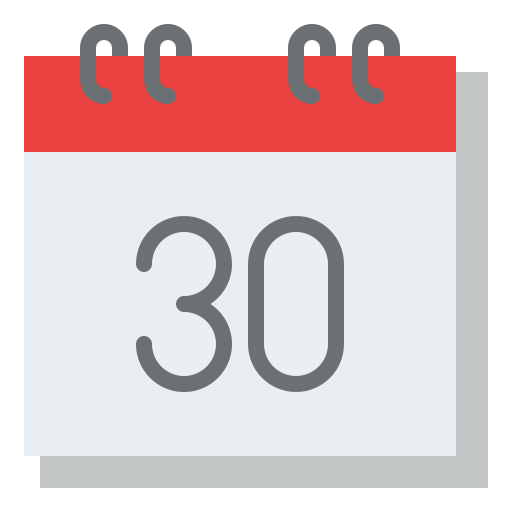 Other Key Features
Compatible with HVAC accessories like humidifiers and air purifiers
Special control system that monitors performance and provides diagnostics for faster and more accurate troubleshooting
Soft-mount rubber gaskets for quiet operation
Equipped with safety features like a high temperature limit control
Uses a fuel-saving silicon nitride igniter
Has a single-speed induced draft combustion motor
Pre-painted steel cabinet is solid and built with a tight-fit door latch
Warranty Information
The Performance 92 is only backed by KeepRite's base warranty, which includes a 20-year heat exchanger limited warranty and a 10-year parts warranty.
Performance series models don't come with a No Hassle Replacement limited warranty or a lifetime heat exchanger limited warranty.
Timely registration is still required within 90 days of installation to be eligible for the full coverage. Unregistered furnaces will lose out on some of the protection offered.
You can register on KeepRite's website. You'll need to provide your contact details, the serial and model number of the furnace, the date of installation, and the name and address of the HVAC professional who installed the system.
Comparable Models by KeepRite
Model Comparison by Price: Performance 92 versus QuietComfort 96 G96VTN
The QuietComfort 96 G96VTN is a mid-range model. It's definitely not the most expensive furnace that KeepRite has, but it has a lot to offer. The Quiet Comfort series model typically costs between $3,500 and $5,500 to buy and install.
The QuietComfort 96 offers a lot more value than the Performance 92. You'll save a lot more on energy costs, and you'll have a more comfortable home.
The QuietComfort 96 has a higher 96 percent AFUE, so it's going to save you more every month on heating bills. It has two-stage operation, a variable-speed motor, and ENERGY STAR certification, so it's probably going to qualify for more rebates than the Performance 92.
And here's one more thing: the QuietComfort 96 has a superior warranty that includes a lifetime heat exchanger warranty and a five-year No Hassle Replacement warranty. Those alone could save you a great deal on repair costs.
Model Comparison by Features: Performance 92 versus Ion 98 G97CMN
To give you a better idea of everything that KeepRite has to offer, let's compare the Performance 92 to their best furnace with the most technology, the Ion Series 98 G97CMN.
The Ion 98 is a modulating and variable-speed furnace with an AFUE of 98 percent and ENERGY STAR certification. It can make incremental adjustments to the heat output and air distribution.
What this means for you is that the furnace will have no trouble keeping your house warm, you'll have consistent temperature control, and you'll save even more on heating bills.
This furnace will also be quieter, it will qualify for more rebates, and it's still dual fuel compatible.
Further, it has a much better warranty, including a lifetime heat exchanger warranty and 10-year No Hassle Replacement coverage.
Finally, the Ion 98 is Wi-Fi-capable and compatible with the Ion System Control. That's a smart thermostat that has a number of features for increased comfort, convenience, and energy savings.
Model Comparison by Tier: Performance 92 versus Performance 96 N96VSN
The Performance 96 N96VSN is in the same entry-level tier as the Performance 92. But it falls into a somewhat higher price range because it has more to offer.
Whereas the Performance 92 has a single-speed blower and AFUE of 92.1 percent, the Performance 96 has a superior variable-speed blower and an AFUE of 96 percent.
The variable-speed operation enables the furnace to make incremental adjustments to the airflow, so this model will be quieter, more efficient, and better at producing a consistent temperature around the house.
The Performance 96 is also a single-stage furnace, so you still have to make sure it will be powerful enough for your home, but it's much better equipped to handle some of Canada's colder winters.
Other benefits of the Performance 96 include its lifetime heat exchanger warranty, ENERGY STAR certification, and the fact that it exceeds the government's new efficiency minimums for furnaces.
Get Quotes
How soon are you looking to buy?*