Published
Goodman GMVS96-U Review
AFUE:

Up to 96 percent

ENERGY STAR ®:

Yes

Burner Type:

Single-stage

Blower Type:

Variable-speed ECM

Shop smarter with our proprietary grades!

In order to help homeowners shop for furnaces and air conditioners, we developed our own proprietary algorithms which weigh a range of criteria and factors to provide an easy-to-compare grade (e.g. B-, A+, etc).

Warranty Grade: It can be difficult to know which brands and models offer the best warranty coverage, particularly because a lot of the key details are hidden in dense warranty documents filled with hard to understand legalese. Thankfully for you, we've carefully studied them and created this grading system to account for things like the length AND quality of their guarantee, coverage restrictions and more!

Overall Grade: This grade weighs key factors like efficiency, ENERGY STAR certification, comfort, noise level (for A/Cs), our warranty grade, and more.

Get instant access by creating a FREE account in seconds! (Plus get all these extra benefits)

Or Log In here

Price:

$4,400 to $5,000

BTU Output:

57,600 to 76,800
The GMVS96-U is one of Goodman's ultra-low nitrogen oxide emissions furnaces, so it's a great option for environmentally conscious Canadians who want to reduce the carbon (and other greenhouse gasses) footprint of their homes.
This Goodman furnace review of the GMVS96-U will cover everything you need to know about this furnace to decide if it's a good option for an upgrade. We'll discuss the specifications, features, warranty, efficiency rating, and price to help you determine if this furnace will give you good value for your money.
In the end, we'll compare this furnace to three other Goodman models so you can see the full range of what this brand has to offer in terms of pricing and features.
The Goodman GMVS96-U in a Nutshell
Average Price (with installation): $4,400 to $5,000
Top Features
Has ultra-low NOx emissions for environmentally friendly Canadians and people in areas with air quality restrictions
Secondary heat exchanger that reduces heat loss and fuel waste for better efficiency
ECM blower motor is quiet, efficient, and doesn't need a lot of maintenance
Quiet and efficient performance
Reliable, long-lasting, and economical
Great warranty protection
Has Goodman's ComfortBridge and CoolCloud HVAC app
The Bottom Line
The GMVS96-U may have a more basic single-stage burner, but it has a number of design features that make it an excellent option for a furnace upgrade. The stainless steel premix burner optimizes the fuel-to-oxygen ratio to ensure clean burning and ultra-low NOx emissions.
The secondary heat exchanger also improves efficiency, as does the variable-speed blower, which can incrementally adjust airflow for more consistent heating comfort.
This unit also has a durable, reliable, and fuel-saving silicon nitride ignitor instead of a wasteful pilot light.
Thanks to low Goodman gas furnace prices, this model will be relatively affordable, it could qualify for energy-based rebates, and it will reduce heating bills compared to your older furnace.
Just be sure to talk to an experienced HVAC tech before deciding on this furnace because single-stage heating systems aren't always powerful enough to contend with Canada's long, cold winters.
In Depth Review
Goodman GMVS96-U Product Specifications
AFUE: 96 percent
Burner type: Single-stage
Blower type: Variable-speed ECM
ENERGY STAR certified: Yes
Heating capacity: 57,600 to 76,800 BTUs
Features Overview
Goodman has a couple special features that aren't offered by other furnace companies, and those include ComfortBridge technology and the CoolCloud HVAC app, both of which come standard with the GMVS96-U.
ComfortBridge is a communicating feature that improves efficiency, performance, and your comfort by allowing the thermostat to communicate with important furnace components and initiate automatic changes to the system settings.
The CoolCloud HVAC app is for contractors, and it enables them to access data, contractor notes, and self-diagnostics that make installation and repairs easier.
Other Key Features
Versatile and easy installation
Self-diagnostic control board
LED fault code display
Durable, corrosion-resistant, and heavy-duty heat exchanger
silicon nitride igniter
Sealed combustion for quiet and efficient performance
Cabinet is thermally insulated to reduce noise, air leaks, and heat loss
Get Quotes
How soon are you looking to buy?*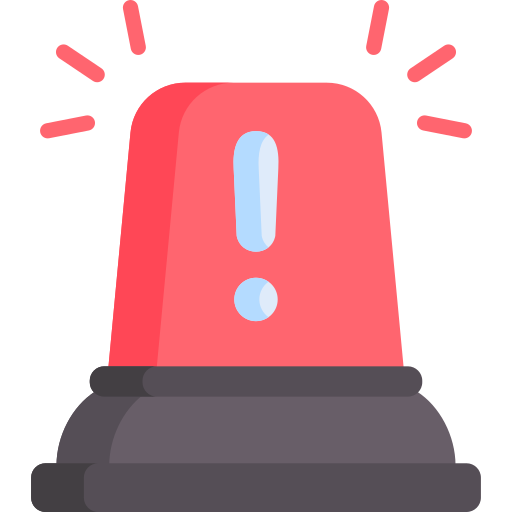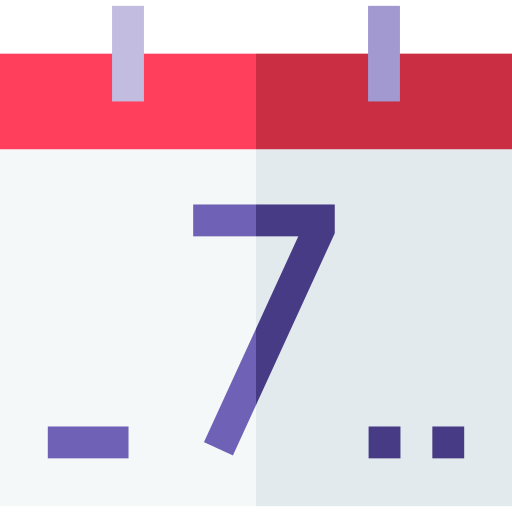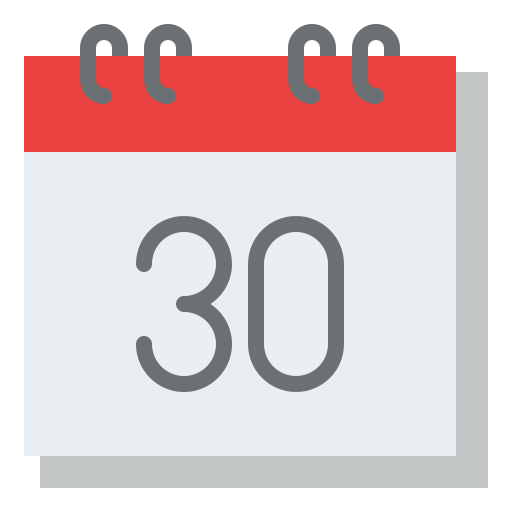 Warranty Information
Goodman furnaces come with excellent warranty coverage, so you know your investment will be protected. The GMVS96-U is backed by Goodman's full warranty, and that means a 10-year parts warranty, a 10-year unit replacement warranty, and a lifetime heat exchanger warranty.
This is excellent coverage, in part because it could save you money during the lifetime of the furnace, but also because it means Goodman expects their major components to last for that long.
And in case anything does go wrong and the heat exchanger fails within the first 10 years, Goodman will provide a new furnace through the unit replacement warranty.
Warranties are a big part of the equation when you're determining the value versus cost of a furnace, so here's what you need to know about getting the most from a Goodman warranty:
Register the unit within 60 days of installation to be eligible for the full coverage
Have the unit installed by a licensed HVAC technician to keep the warranty valid
Take care of the regular maintenance mentioned in the owner's manual to keep from voiding the warranty
Comparable Models by Goodman
Model Comparison by Price: GMVS96-U versus GCVM97
The GMVS96-U is in the middle in terms of Goodman furnace prices. For a few hundred dollars more, between $4,700 and $5,300, you could get the GCVM97, which could be a better investment for your house.
Although the GCVM97 doesn't qualify as ultra-low NOx emissions, there are a number of things about this furnace that still make it an environmentally friendly choice, not to mention a budget-friendly one.
First of all, the GCVM97 has a modulating burner that can make incremental changes to the heating output as necessary to keep your home at the ideal temperature while also saving as much money as possible.
As such, it has an AFUE of 97 percent, so it converts $0.97 of every dollar you spend on bills into heat for your house. This efficiency means less fuel waste, lower bills, and less impact on the environment. It should be noted that the difference in energy savings between the GMVS96-U and GCVM97 won't be huge, but both will be a significant improvement over an older furnace.
Model Comparison by Features: GMVS96-U versus GCEC96
The GCEC96 falls into a similar price range as the GMVS96-U, but the two furnaces have different things to offer.
Whereas the GMVS96-U has a single-stage burner, the GCEC96 has a two-stage one with a high and low speed in the ON mode. This means it can ramp up when necessary to keep your house warm, but most of the time the furnace can operate in a lower, quieter, energy-saving mode that maintains the temperature.
However, the GCEC96 only has a multi-speed blower, whereas the GMVS96-U has a variable-speed one. Variable-speed blowers can make incremental changes to the airflow to manage humidity and maintain a consistent temperature while using less energy.
The GCEC96 also doesn't have ultra-low NOx emissions, though it does have lower emissions than some other furnaces. Finally, the GCEC96 doesn't have the ComfortBridge feature or the CoolCloud app.
The GCEC96 has been marked as a limited inventory model, so you may not be able to find stock. Similar models include the GM9C96 and the GC9C96.
Model Comparison by Tier: GMVS96-U versus GMES96-U
The GMES96-U is an ultra-low NOx furnace just like the GMVS96-U. There are many similarities between the two furnaces, including the single-stage gas valve, warranty terms, 96 percent AFUE, and ENERGY STAR certification.
The GMVS96-U is, however, a slightly more expensive furnace because it has some additional features and benefits.
Whereas the GMVS96-U has a variable-speed blower, the GMES96-U only has a multi-speed one.
The GMES96-U also isn't compatible with the ComfortBridge technology or CoolCloud HVAC app, so you have to make a few sacrifices if you want the marginally cheaper unit.
Be aware that the GMES96-U has also been marked as a limited inventory model, and it looks like Goodman replaced it with the GM9S96-U.
Get Quotes
How soon are you looking to buy?*