Published
Carrier Comfort™ Series 95 – 59SC5 Review
AFUE:

Up to 96.5%

ENERGY STAR ®:

No

Burner Type:

Single Stage

Blower Type:

Multi Speed

Shop smarter with our proprietary grades!

In order to help homeowners shop for furnaces and air conditioners, we developed our own proprietary algorithms which weigh a range of criteria and factors to provide an easy-to-compare grade (e.g. B-, A+, etc).

Warranty Grade: It can be difficult to know which brands and models offer the best warranty coverage, particularly because a lot of the key details are hidden in dense warranty documents filled with hard to understand legalese. Thankfully for you, we've carefully studied them and created this grading system to account for things like the length AND quality of their guarantee, coverage restrictions and more!

Overall Grade: This grade weighs key factors like efficiency, ENERGY STAR certification, comfort, noise level (for A/Cs), our warranty grade, and more.

Get instant access by creating a FREE account in seconds! (Plus get all these extra benefits)

Or Log In here

Price:

$3,800 - $4,800

BTU Output:

39,000 - 135,000
The Comfort™ Series 95 – 59SC5 is one of the most affordable Carrier furnace models. It's a single-stage furnace with an AFUE rating of up to 96.5 percent, which is impressive for a single-stage unit. The 59SC5 is an excellent investment for homeowners on a modest budget or with smaller homes.
This review of the Comfort 95 will help you make a decision about your furnace upgrade. Carrier furnace prices are some of the highest in Canada, and we'll help you decide if it's worth it.
When you're in the market for a new Carrier gas furnace, read this review. It will provide you with the Comfort 95 – 59SC5's features, specifications, warranty details, and pricing information. Plus, we'll compare it to three other Carrier furnaces based on price, features, and tier.
About the Comfort 95 – 59SC5
Average Price (installed): $3,800 – $4,800
Top Features
Multi-speed blower motor for improved performance and efficiency
Better efficiency and less heat loss thanks to the secondary heat exchanger
Hot surface ignition and secondary heat exchanger reduce fuel waste
Quiet operation
High-efficiency AFUE
Compatible with Carrier's Hybrid Heat technology and ComfortFan system
Has an ECM blower motor for increased efficiency and less maintenance
Comes with standard warranty coverage
FCT motor settings can be customized for your home during installation
Compatible with ecobee thermostats
The Bottom Line
The Comfort 95 – 59SC5 is a relatively affordable Carrier furnace, but as an entry-level model, it's also one of their most basic.
However, this furnace does have a few selling features, including the multi-speed ECM blower motor, secondary heat exchanger, and reliable hot surface ignition. Nonetheless, this furnace will still work best to heat smaller homes or homes in milder parts of Canada.
Most homeowners in the market for a new heating system typically want to know are Carrier furnaces good? The short answer: yes!
The Comfort 95 – 59SC5 is a workhorse that performs quietly and efficiently and provides excellent value for your money in the long-term. Plus, the high-efficiency rating and ENERGY STAR® certification means it could be eligible for certain rebates, which could offset Carrier's higher price tag.
In-Depth Review
Carrier Comfort 95 – 59SC5 Product Specifications
AFUE: 96.5 percent
Burner type: Single-stage
Blower type: Multi-speed ECM
ENERGY STAR certified: Yes
Price range: $3,800 to $4,800
Features Overview
The Comfort 95 – 59SC5 operates with two heat exchangers: the primary aluminized steel heat exchanger that's durable and reliable, and the secondary heat exchanger that increases performance and efficiency by recycling heat from exhaust gasses.
Another selling point of the Comfort 95 – 59SC5 is its quiet operation, which is thanks in part to the sealed combustion system and insulated heating compartment.
The furnace's multi-speed ECM blower motor also improves the energy-efficiency of this system and enhances comfort. When used in conjunction with the right cooling system, it boosts SEER levels, resulting in terrific cost savings throughout the year.
The 59SC5 comes with Carrier's Hybrid Heat system, meaning it can be installed with any compatible electric heat pump for dual fuel operation. The system will automatically switch between electric and gas heating for increased energy savings.
Other Key Features
Available in multiple sizes to suit many homes
Runs on natural gas but can be converted to propane
Important components are protected by a heavy-gauge steel cabinet
When paired with a compatible thermostat, you can take advantage of the Constant On mode to get more fan speed options
Equipped with a durable and fuel-saving PowerHeat™ hot surface ignition system
Heating compartment is fully insulated
Get Quotes
How soon are you looking to buy?*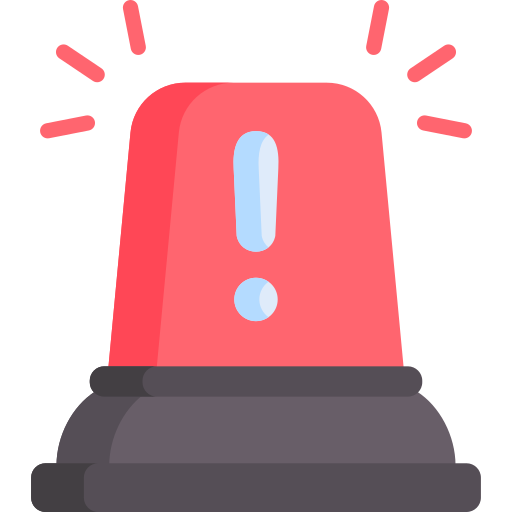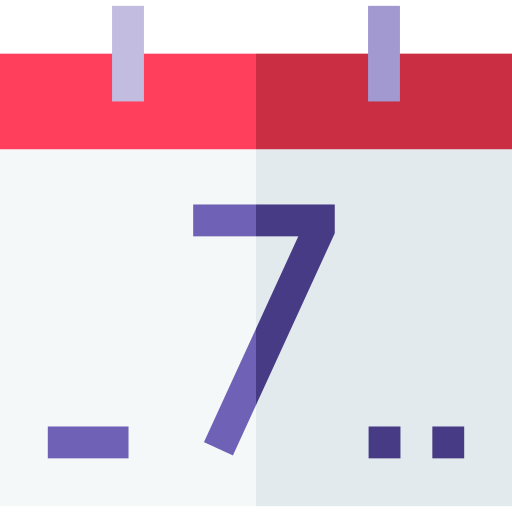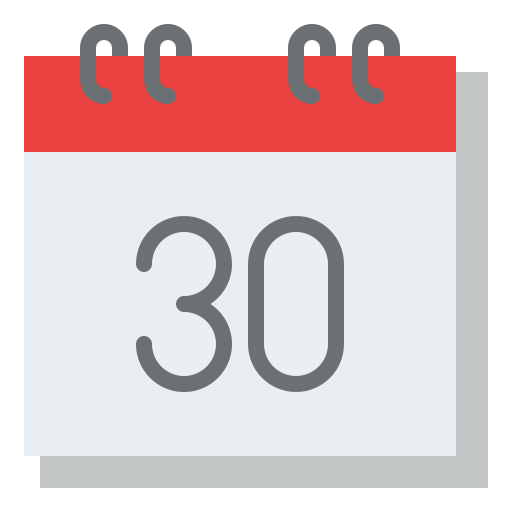 Warranty Information
The Comfort 95 – 59SC5 is covered by a lifetime heat exchanger warranty and a 10-year limited parts warranty.
To be eligible for the full protection, you have to register the Comfort 95 – 59SC5 within 90 days of installation. Should you fail to register, the parts warranty will only be valid for five years and the heat exchanger warranty will expire after 20 years.
You'll also have to hire a licensed HVAC professional to install the furnace if you want to keep the warranty valid.
Comparable Models by Carrier
Model Comparison by Price: 59SC5 versus Performance™ 96 – 59TP6
Most Canadians need to know, "how much is a Carrier furnace?" so they can budget. The Performance 96 – 59TP6 is a mid-range offering from Carrier, and the installed price is between $5,000 and $5,600.
With the additional cost, however, you get a few extra features that could be worth the price, including a two-stage burner and variable-speed blower motor.
These features mean the furnace will be better at warming bigger spaces, better at managing humidity, and better at eliminating hot and cold spots.
Despite the superior design features, the Performance™ 96 has the same 96.5 AFUE as the Comfort model. That means they will both save you about the same on energy bills, but the Performance furnace will keep the entire home—even larger ones—more comfortable.
Model Comparison by Features: 59SC5 versus Infinity® 98 with Greenspeed® Intelligence 59MN7
The Infinity 98 – 59MN7 is Carrier's most advanced, most sophisticated, and most expensive furnace.
It comes with a modulating burner and variable-speed blower motor, so it can make incremental adjustments to the heating output and airflow as required. As such, it's the best at providing efficient and quiet operation, managing humidity, and delivering consistent and even temperatures.
It also has an AFUE of 98.5 percent, so it will save you the most on energy bills out of every Carrier furnace. Finally, it also has the most technological compatibilities in terms of Carrier's other special features.
However, the difference in cost-savings between 96.5 and 98.5 percent won't be huge, but both furnaces will drastically reduce heating bills compared to an older furnace with a low- or mid-efficiency AFUE.
Finally, the Infinity 98 also has the most technological compatibilities. It's equipped with communicating components and is compatible with the Infinity System Control. When you pair the furnace with the special thermostat, you unlock Carrier's Greenspeed Intelligence for more precise comfort control.
Model Comparison by Premium Tier: 59SC5 versus Comfort 92 – 59SC2
The Comfort 92 – 59SC2 is another one of Carrier's entry-level models. It's in a similar price range and has similar specifications as the 59SC5, but with a few important differences.
The first is that the 59SC2 only has a 92.1 AFUE, and it's not ENERGY STAR certified. As such, it won't save you as much on energy bills, won't be as effective at heating your home, and won't qualify for rebates.
In fact, furnaces with AFUEs below 95 percent don't meet the Canadian government's new efficiency minimum, so you won't be able to buy this furnace unless you find one manufactured before 2019.
The reason for the new minimum is that Canadian winters are cold and long, and furnaces with AFUEs lower than 95 percent aren't powerful and efficient enough, so they cost too much to operate. In other words, if you want an entry-level Carrier furnace that will provide a decent return on investment, then the Comfort 95 is the better option.
Get Quotes
How soon are you looking to buy?*