Mississauga Heating & Cooling Services and Contractors
If you're not sure where to turn when you need inspections, annual service, repairs, and other HVAC help, this guide to the best Mississauga HVAC contractors will tell you.
Along with explaining what qualities and qualifications to look for in an HVAC technician, we'll also tell you about a contractor certification program that can quickly put you in touch with independently verified contractors, and introduce you to some of the excellent Mississauga contractors who have already been certified.
Living in Mississauga means dealing with winters that can be long and snowy and summers that can be hot and humid.
When you're a homeowner, that means you're responsible for taking care of the heating and cooling systems that keep your home safe and comfortable throughout the year, and that includes addressing maintenance and repairs when things go wrong.
These local heating & air conditioning companies are FurnacePrices.ca Certified partners, meaning they have passed our extensive 15-point independent certification process, learn more here (opens in a new tab).
Note that while all companies listed on our website are required to pass our certification process, companies do pay a membership fee to be featured on our website.
Published
Certified Mississauga Heating & Cooling Contractors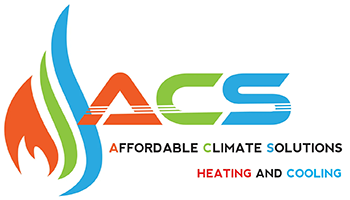 Proudly serving the Mississauga and Brampton area
About ACS Heating and Cooling:
Established, with a great track record
Amazing feedback from verified customers
Fully licensed, bonded, and insured
Experienced and well-trained staff
24-hour emergency service
Current Promo
1. We are offering you $3000 off, or a GUARANTEED gift card from $250 up to $3,000 when you invest in a new system with us. You can choose your gift card from Home Depot, Costco, Walmart, Leon's, or The Brick. You also have the option of using the gift card amount towards new equipment and installation.
2. Get 10 years parts AND labor guarantee as well. Financing also available starting at only $59 a month. You will offset that monthly investment because with a new high-efficiency system properly installed you will lower your gas, AND electricity bills by up to 40%. Let us show you how. Be prepared for anything winter can throw at you while saving money, and ensure your family's home comfort by eliminating cold spots and temperature fluctuations in your home. Qualify now by contacting us to get up to $3000 off, or $3000 in gift cards with your new furnace and/or air conditioner investment by February 15, 2021.

Proudly serving the Proudly serving Mississauga & Brampton area
About Casati Heating & Air Conditioning Inc.:
Established, with a great track record
Amazing feedback from verified customers
Fully licensed, bonded, and insured
Experienced and well-trained staff
Quality service you can trust!
Current Promo
Napoleon air source heat pump system (combo heating and cooling) installations, up to $1000 instant discount on package deal.
What Makes These Some of Mississauga's Top Heating and Air Conditioning Companies?
Learn more about what makes these companies a great choice for upgrading or replacing your heating & cooling system.
ACS Heating and Cooling
ACS Heating and Cooling is one of the best furnace contractors in Mississauga, so it's no surprise they passed our certification assessment. Their main goal is to exceed your expectations by providing excellent service for your home at an affordable price.
ACS has built their business on the simple principle of using highly trained and dedicated HVAC professionals to come up with innovative and custom solutions for home heating, cooling, and ventilation.
Here are a few of the things customers like about ACS: they offer comprehensive warranties when they install new equipment, they take customer satisfaction very seriously, they have rigorous training practices, and they set the bar high for honesty, workmanship, and ethical standards in the business.
Something that comes up over and over again in the feedback for ACS is how dedicated they are to the comfort of each homeowner. The contractors really understand what customers want from their HVAC systems and work hard to make that happen.
For our part, what we like about ACS Heating and Cooling is that they have the right licenses and adequate insurance, they maintain a great reputation among real customers, their staff are experienced and trained, their technicians have additional manufacturer training, and they provide transparent quotes.
What Makes a Good HVAC Contractor?
When it comes time to choose an HVAC contractor, you want to know what separates the best heating and air conditioning companies in Mississauga from the rest. There are lots of things to consider here, such as training, licenses, insurance, experience, reputation, and more, so let's look at these things in more detail:
Training: HVAC contractors working in Canada need a certificate of qualification to work in the field. This certificate ensures the contractor has the right training and skills to install, repair, and maintain HVAC equipment.
Licenses and insurance: The city of Mississauga further requires that HVAC contractors have a special permit to operate in the city. Further, it's recommended that you only work with companies that have insurance because it's the only way to ensure you won't be out of pocket in the rare instance that something goes wrong.
Experience: Training is important, but so is experience. The longer an HVAC technician has been working in the field, the more they'll know about diagnosing, troubleshooting, repairs, maintenance, and everything else a professional should know.
Reputation: Companies that have been around a long time and have provided quality service to lots of customers develop reputations for being trustworthy and reputable, and as long as you talk to actual customers, then you can use reputation to guide you toward (or away from) certain companies.
Equipment: HVAC contractors should be able to work with all the related equipment, and that includes furnaces, water heaters, ventilation systems, ductless and central air conditioners, boilers, and more.
Services: Similarly, they should also have a complete service offering, such as sales, installation, maintenance, annual service, inspections, cleaning, repairs, replacements, and emergency services.
Quotes: Any contractor can provide you with a quote, but it's important to find a company that has a history of giving fair quotes that are accurate and transparent. That way, you can budget for your project, whether it's a basic repair, a major replacement, or a total upgrade.
Staff: Many HVAC contractors rely on staff that manage the office, appointments, and other such tasks, and those staff members should be well-trained, friendly, professional, knowledgeable, and organized.
Responsiveness: In Canada, we rely on our heating and cooling systems for our safety as well as our comfort, and you never want to be in a situation where you have to leave your home because the HVAC company you called couldn't schedule a contractor in a timely manner.
An Independent Certification Program to Help you Find the Best HVAC Contractors in Mississauga
There are hundreds of HVAC companies operating in and around Mississauga, and it wouldn't be possible for you to call them all to evaluate them in search of a company you want to work with long-term.
Luckily, there's an easier way. Our independent contractor certification program has already found the best and most trustworthy heating and air conditioning companies in Mississauga, and you can find a dependable and qualified company through the program.
The contractors you'll find through the program really are among the best in Mississauga and Canada, and that's because we don't look at online reviews or let contractors pay us to be included.
Rather, we examine more than 15 different criteria when deciding if a contractor is worthy of the program, and those criteria include:
Their training, experience, and credentials
What kind of services they offer
Whether they can work with a variety of HVAC equipment
Whether their staff are reliable, professional, and well-trained
What their reputation is like in the community
What makes our certification so special?
You might be wondering why you should trust us to help you pick a contractor, and here are just a few of the reasons:
For one, we actually ask the contractors to provide us with proof of their credentials.
From there, we also talk to actual customers and collect real feedback from their experiences. If a contractor makes the grade, we continue to talk to real customers to monitor their performance.
Finally, our certification process is completely unbiased and independent because we represent consumer interests, not contractors.
---
Check out these guides you may also find helpful: