Maintaining your furnace, air conditioner, and other HVAC equipment will help keep it operating efficiently. This article will talk about important things like troubleshooting common issues, budgeting for repairs, what's required of HVAC contractors in Guelph, what to look for in a contractor, the repair process, and even how to choose between repairing or replacing an ailing furnace, air conditioner, water heater, or boiler.
Average Hourly Rate for HVAC Service Call in Guelph: $75 – $150 per hour
Related Guides You May Find Helpful
Our Recommended Emergency HVAC Service Providers in Guelph
Get fast help diagnosing and repairing your broken down or malfunctioning heating & cooling system from our trusted local HVAC partners.
You can't live in Guelph and not have a furnace or other home heating system in winter, and summers are much more tolerable when you have a reliable air conditioner to battle the heat.
But these HVAC appliances come with their own maintenance and service requirements, and you have to keep on top of this if you want heating and cooling systems that are efficient and reliable.
There are a few maintenance tasks you can take care of yourself, namely changing the filters, but most HVAC service jobs are best left to the pros. Your job, however, is recognizing the signs of a problem and getting help when you need it, and this article will help you do that and more.
How to Choose the Right Guelph Repair Contractor
Being a homeowner comes with a lot of responsibilities, and that's on top of everything you already do for work and for your family. We know you don't have time to evaluate all the HVAC contractors in Guelph, so we've taken the labour out of the equation by creating an independent HVAC contractor certification program.
This program assesses contractors in Guelph and all over the country based on many factors. Any contractor you find through our program has been thoroughly evaluated, and passed the test for questions like:
Do your technicians get adequate training, including manufacturer training?
Does your company have insurance?
How much experience do you have in the industry?
What's your reputation in the community?
Do you provide quality customer service?
Is your quoting process fair and transparent?
Are your technicians licensed?
Do you have any ongoing disputes or issues with past clients?
What's your turnaround time on service?
Do you offer a full range of HVAC services?
What Happens When You Request HVAC Services?
If you're a new homeowner or have just been lucky enough to never need HVAC services, you might be wondering what the process is like.
When you call an HVAC company for maintenance or service, they'll first talk to you to ascertain the nature of the call. For example, they'll want to know if you're looking for regular maintenance, service, or a repair.
If you think you need a repair, then the customer service team will probably ask you questions about what your furnace or air conditioner is doing to get an idea of the problem. Then, you'll be able to schedule an appointment.
During the service call, the technician will perform any necessary service, diagnose possible problems, and hopefully fix the issue. When necessary, the technician may have to order replacement parts and return later to complete the repair.
In some cases, you may have to have a discussion about options, especially if you're looking at an expensive repair and your furnace or air conditioner is aging and ailing.
In the event that you decide it's best to upgrade an older furnace or air conditioner, the HVAC specialist will answer questions and give you options in terms of makes, models, styles, and sizes.
Average Repair Costs for Major HVAC Components in Guelph
Air conditioner and furnace maintenance might be important, but that doesn't mean you always have the extra money lying around to pay for it.
Knowing what different repairs cost can help you budget for them, especially if you've already gone to the trouble of diagnosing an issue. The cost of repairs can range from $100 for annual maintenance to several thousand to fix or replace major components, so let's break it down a little more:
| Air Conditioners/Furnaces | Component | Average Cost |
| --- | --- | --- |
| Furnaces | Thermostat, ignitor, or flame sensor | $80 to $300 |
| Furnaces | Burner or gas valve | $115 to $470 |
| Furnaces | Annual inspection | $150 to $250 |
| Furnaces | Thermostat, circuit board, or blower fan | $125 to $650 |
| Furnaces | Motor or heat exchanger | $1,200 to $2,400 |
| Air Conditioners | Fuses, circuit breaker, condensate drain line flush, or relay | $75 to $290 |
| Air Conditioners | Refrigerant, condenser fan, condensate pump, or circuit board | $100 to $750 |
| Air Conditioners | Annual inspection | $200 to $300 |
| Air Conditioners | Fan motor or condenser coil | $400 to $2,900 |
| Air Conditioners | Compressor | $1,300 to $2,300 |
Get Quotes
How soon are you looking to buy?*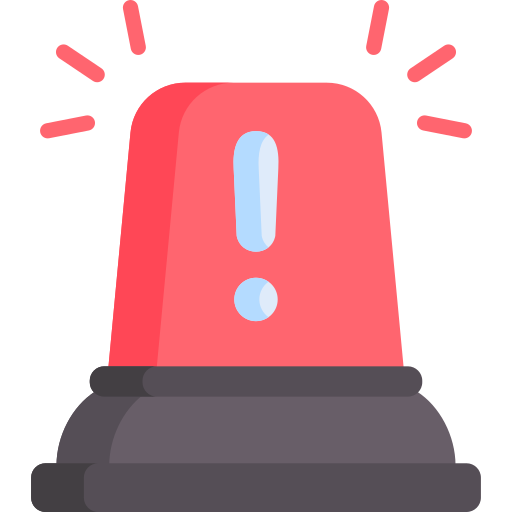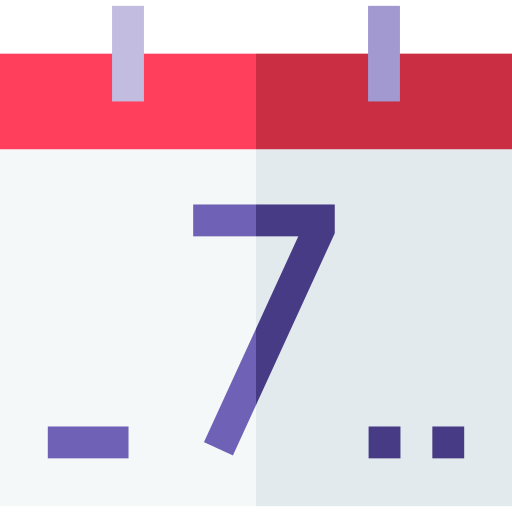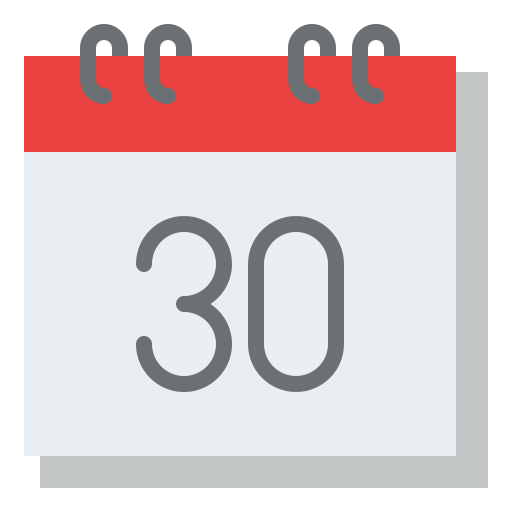 HVAC System Maintenance & Troubleshooting Common Issues
Furnace and air conditioner maintenance is usually a job for the professionals, especially when it comes to emergency services.
That being said, there are some minor issues you can address yourself. For example, if you're experiencing trouble with your heating or cooling system, you can examine the symptoms and possibly diagnose the cause before a technician gets there.
This can help you understand the process a little more, and you might even be able to take some minor steps on your own if it's not a major component like the heat exchanger or compressor causing the problem.
ALWAYS hire a professional for any significant maintenance or troubleshooting, except for minor tasks like replacing your filter, or checking your thermostat. This is for informational purposes only.
Let's look at common furnace and air conditioner maintenance issues:
Furnaces:
Irregular or frequent cycling
Not generating heat
Blowing cold air instead of hot
Shutting off before producing enough heat
Producing a bad smell
Poor efficiency or performance
Air Conditioners:
Inconsistent temperature
Can't maintain the right temperature
Produces a bad smell
Poor efficiency or performance
Leaking or dripping water
When poor efficiency, reduced performance, or bad smells are the problem with a furnace or air conditioner, try replacing the filter before anything else.
Similarly, if either unit isn't heating/cooling enough or is blowing hot/cold air when it should be doing the opposite, check the thermostat settings.
For other problems, you can try cleaning major components like the coils, drain lines, flame sensors, heat exchangers, blowers, and fans. If none of these steps fix the problem, then it's time to call in the pros.
The Importance of Maintenance and Recognizing Problems
It's important to know these issues and other symptoms of HVAC problems because getting maintenance early when you need a repair will help prevent heating and cooling emergencies.
Moreover, maintenance is crucial to keep your furnace and air conditioner operating efficiently, reliably, and for as long as possible.
Tips to Help You Choose Between Repairing and Replacing an HVAC Unit
Your furnace and air conditioner will eventually reach a certain age, and you'll have to decide if it's worth sinking money into them for service and repairs, or if it makes more financial sense to upgrade.
This isn't always an easy decision, but asking yourself these four questions can guide you in the right direction:
Is your furnace/air conditioner still under warranty?
HVAC warranties these days can last 20 years or more, and if repairs to your current unit are still being covered by the manufacturer, then you might just want to let them pay for it.
Will the repair cost more than half the price of an upgrade?
When repairing a furnace or air conditioner will cost 50 percent of what you'd pay to upgrade to a new model, then it's probably worthwhile buying the new unit instead of repairing the old one.
Is your furnace/air conditioner more than 10 years old?
Furnaces and air conditioners have life spans between 15 and 20 years, so if your unit is older than 10, not under warranty, and needs an expensive repair, then you might be better off replacing it.
Is your older furnace/air conditioner efficient enough?
Modern furnaces and air conditioners are highly efficient, and an upgrade could save you hundreds or thousands of dollars on annual heating and cooling bills if your current unit is getting up there in age. In that case, the upgrade is usually well worth the cost of the new unit.
The HVAC Services Market in Guelph
The city of Guelph doesn't have any specific licensing requirements for HVAC technicians, but all HVAC trade contractors in Ontario have to complete an apprenticeship program and get a Certificate of Qualification.
Depending on the scope of your project, you might have to get a building permit, especially if you're making changes to your ductwork or switching heating fuels. A qualified HVAC technician will be able to guide you as to whether you need permits for your project.
The modern history of Guelph goes back nearly 200 years, and it's even considered one of the oldest planned cities in Canada. Needless to say, there are many historic homes and buildings in Guelph, especially in older neighbourhoods like downtown, Old University, Old City, and Exhibition Park.
Depending on where you live in the city, there is a chance your home is heated with a boiler system and cooled with a ductless mini-split, but many of the homes in the area run on natural gas furnaces and have central air conditioners.
There are well over 30 HVAC contractors serving the Guelph area, so no matter where you live, you'll have a good selection of technicians to choose from when you need maintenance, repairs, or emergency service.
This can help keep costs lower in the city, but if you live in a more rural area outside Guelph, such as Ariss, Eramosa, Puslinch, or Rockwood, then you might have to pay more for service.
What HVAC Maintenance, Repairs, and Services Are Available in Guelph
HVAC technicians are specialists in their area, and a well-trained contractor will be able to diagnose and correct problems with your furnace, air conditioner, boiler, water heater, and other HVAC equipment.
Moreover, most furnace and air conditioner companies offer a full range of services that includes sales, installation, annual maintenance and tune ups, major and minor repairs, and round-the-clock emergency services.
Here's a sample of what types of services you can expect from an HVAC contractor in Guelph:
Diagnostics
Troubleshooting and repairs
Replacing parts
Sales and installation
Load calculations for furnace and air conditioner sizing
Selling and installing related equipment, such as thermostats
Annual maintenance, which can include cleaning, calibrating, topping up refrigerant, and changing filters
Major Brands and Products in Guelph
Brand is one of the last decisions you'll have to make when buying a new furnace or air conditioner, and that's because it's not the most important component. Efficiency, warranty, budget, and features are all more important than brand.
Many HVAC brands make furnaces and air conditioners, as well as things like water heaters, heat pumps, and boilers. Because of that, you'll see the same names coming up all the time when you're shopping for different HVAC products.
Some of the most popular HVAC brands in Canada are popular because they have good reputations, they make quality products, and they stand behind those products with warranties. A few of those brands include:
Goodman
Lennox
Trane
KeepRite
Napoleon
American Standard
Rheem
Bryant
Carrie