This article provides Calgary homeowners with some great information about HVAC repairs and emergency service in the city, including where to turn for help, common furnace and air conditioning problems, troubleshooting issues, what to budget for repair costs, and how to find an HVAC technician you can rely on for regular and emergency services.
Average Hourly Rate for HVAC Service Call in Calgary: $75 – $150 per hour
Related Guides You May Find Helpful
Our Recommended Emergency HVAC Service Providers in Calgary
Get fast help diagnosing and repairing your broken down or malfunctioning heating & cooling system from our trusted local HVAC partners.

Proudly serving the Calgary area
About ShiftAir:
Established, with a great track record
Amazing feedback from verified customers
Experienced and well-trained staff
Fully licensed, bonded, and insured
Current Promo
Daikin Fit Heat Pump & Furnace Combination $1300 dollars off the Completed installation price
Daikin 2 stage 96% furnace 0r Modulating Furnace 98% – $800 dollars off
Offer expires March 31st/2023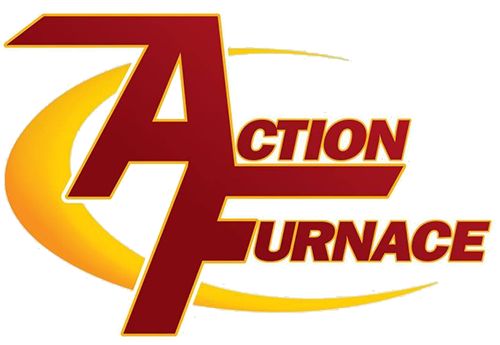 Proudly serving the Calgary, Red Deer area
About Action Furnace:
Established, with a great track record
Amazing feedback from verified customers
Fully licensed, bonded, and insured
Experienced and well-trained staff
Current Promo
Action Furnace believes in everyday value pricing rather than one-off deals. If pressed, we offer 12-month interest-free purchases.
Calgary, like many cities in Alberta, can be frigid and blustery in winter and gorgeous and warm in summer. Home heating systems are necessary in Calgary because the temperatures can get so low, and while not all homes have cooling systems, most homeowners find the summers to be more manageable with an air conditioner.
One of the most important things you can do to help out your HVAC system is to maintain it properly. That means having it serviced regularly, knowing the symptoms of common problems, being able to fix minor issues, and knowing where to turn when you need professional help with a more major problem.
Today you'll learn all about these things, along with how to find a great HVAC company, and what you can expect to pay for different repairs.
What to Look for in a Calgary Repair Contractor?
Nobody likes inviting strangers into their home, even if it's somebody you've hired for HVAC services or repairs. Finding a trustworthy and reliable company can make you feel more at ease with the whole process, and the right technician will be available for whatever service you need, whenever you need it.
To take the hassle out of the process, we've created an independent HVAC contractor certification program to objectively vet HVAC companies around the country. You can use this program to find a dependable HVAC contractor in your Calgary neighbourhood. Here are some of the criteria we look for in HVAC companies:
Community reputation
Experience
Length of time in business
Technician training
Accurate and transparent quotes
Full range of services (including regular maintenance, repairs, and emergency service)
Licensing, certification, and insurance
What to Expect When You Request HVAC Services?
Not every homeowner knows what to expect when they invite an HVAC technician into their home, and knowing how the process typically goes can give you some peace of mind.
First things first, when you realize you need maintenance or a repair, you'll call the HVAC company you've chosen, and they'll ask a bunch of questions to get an idea of the issue, your home, and the type of system. At the same time, they'll likely schedule an appointment to come by.
When the HVAC technician arrives, he or she will inspect the unit, diagnose the problem, walk you through what's happening and talk about possible solutions, and perform routine maintenance or fix the problem if possible. If a new part or special tools are required, you'll be able to schedule a follow-up appointment.
If you're dealing with an older system that needs to be upgraded, the technician should be able to help you size a new unit, and talk you through the different options in terms of styles, models, features, and efficiency ratings. At that time, you can probably schedule a follow-up appointment for the installation of the new unit.
Average Repair Costs for Major HVAC Components
There are many factors that can influence the cost of an HVAC repair, including where you live, the size of your home and system, the make and model of your furnace/air conditioner, and even the location of your heating or cooling unit.
Because these repairs can range from minor and inexpensive to major and costly, we've put together some average prices for common HVAC issues:
| Component | Furnace or Air Conditioner | Cost |
| --- | --- | --- |
| Motor or heat exchanger | Furnace | $1,200 to $2,400 |
| Compressor | Air Conditioner | $1,300 to $2,300 |
| Thermostat, circuit board, or blower fan | Furnace | $125 to $650 |
| Burner or gas valve | Furnace | $115 to $470 |
| Fan motor or condenser coil | Air Conditioner | $400 to $2,900 |
| Refrigerant, drain pan, condenser fan, condensate pump, or circuit board | Air Conditioner | $100 to $750 |
| Thermostat, ignitor, or flame sensor | Furnace | $80 to $300 |
| Fuses, circuit breaker, or condensate drain line flush | Air Conditioner | $75 to $290 |
| Annual inspection | Both | $150 to $300 |
HVAC System Maintenance & Troubleshooting Common Issues
Every furnace and air conditioner has both major and minor components that can break or malfunction, or wear out over time from use or lack of maintenance.
To get the most from your heating or cooling system, watch for the symptoms of problems so you can get issues repaired quickly. This will prevent further damage that could be more costly to fix, and help prevent an HVAC emergency that leaves you without heat in winter or air conditioning in summer.
Note that you should ALWAYS hire a professional for any significant maintenance or troubleshooting, except for minor tasks like replacing your filter, or checking your thermostat. This is for informational purposes only.
Troubleshooting Common Air Conditioner Issues
| If your air conditioner… | Try… |
| --- | --- |
| Smells funny when it runs | Cleaning or replacing the filter |
| Can't maintain the right temperature | Checking the refrigerant charge |
| Keeps your house too hot/too cold | Moving the thermostat or adjusting the settings |
| Drips water | Unclogging the drain line |
| Is expensive to operate | Cleaning the filter or the coils |
Troubleshooting Common Furnace Issues
| If your furnace… | Try… |
| --- | --- |
| Smells funny when it runs | Cleaning the filter |
| Doesn't produce enough heat or isn't as efficient as it should be | Cleaning the filter |
| Cycles too quickly | Cleaning the flame sensor |
| Cycles irregularly | Adjusting the thermostat settings |
| Doesn't produce heat or doesn't blow hot air | Calling an HVAC technician to check the heat exchanger or blower motor |
| Doesn't produce enough heat | Replacing the ignitor |
| Blows cold air | Checking the thermostat fan settings |
Repairing Versus Replacing an HVAC Unit
There will come a time when every homeowner has to choose between paying to repair an aging furnace or air conditioner versus upgrading to a new unit. This can be a tough decision, because both repairs and upgrades can be expensive. Luckily, we have a few tips that will help you make the right decision:
Age of the unit: Furnaces and air conditioners generally last 15 to 20 years, so if your unit is 10-plus years, then it might be worthwhile to replace it, depending on the cost of the repair.
Cost of the repair: Some repairs are cheaper than others, and if a major component is involved, you might want to replace the whole unit, especially if it's an older system. A good rule of thumb is this: if a repair is going to cost more than 50 percent of a replacement, then an upgrade probably makes more sense.
Warranty: Some HVAC manufacturers have excellent warranties that can last 20 years or longer, so always check your warranty terms before committing to a repair or replacement, because parts, labour, or the entire unit might be under warranty.
The HVAC Services Market in Calgary
To work in HVAC in Alberta, a technician must be a registered apprentice, certified journeyperson, or have certain recognized credentials. Beyond that, any homeowner who wants to install a new furnace or air conditioner must obtain the proper permits from the city.
Calgary is broken up into four quadrants, and each of those is divided up into different neighbourhoods. Aside from downtown Calgary, other popular neighbourhoods include Banff Trail in the Northwest, Shaganappi in the Southwest, McKenzie Towne in the Southeast, and Taradale in the Northeast.
Calgary is a large city, and that means there's more competition for HVAC companies, which generally translates to cheaper prices for service and repairs.
Most homes in Calgary use natural gas furnaces to heat their homes, but some have electric furnaces, boilers, or heat pumps instead. For home cooling systems, most homeowners have central air, but there are also residences that use heat pumps or ductless systems instead.
Fortunately, Calgary is relatively dry year-round, and this makes it easier and more affordable to keep your house at the right temperature. At the same time, it can mean your house gets particularly dry in winter, so many homes benefit from having a humidifying system as well.
Available HVAC Maintenance, Repairs, and Services in Calgary
Calgary HVAC technicians require lots of training, so most of them can provide a wide range of services, from annual maintenance to regular repairs to emergency services around the clock. Here are some of the issues that technicians can address and repairs they can perform:
Annual or regular preventative maintenance
Sales and installation
Diagnosing problems and repairing furnaces, air conditioners, heat pumps, boilers, water heaters, and ventilation systems
Installing thermostats and adjusting settings for optimal performance and efficiency
Troubleshooting problems
Repairing and replacing minor and major furnace and air conditioner parts
Cleaning/changing furnace and air conditioner filters
Heating and cooling system tune-ups
Walking you through choosing the right unit for an upgrade
Major Brands and Products in Calgary
There are thousands of HVAC manufacturers around the world, but did you know that many of the brands available on the market in Canada are actually from the same parent companies? Many manufacturers will have economy, mid-range, and premium brands to offer heating and cooling systems for different budgets and lifestyles. There are some brands that are more popular in Calgary than others, and some of the most common furnace and air conditioning brands in the city include:
Carrier
American Standard
Napoleon
Rheem
Lennox
Goodman
Bryant
Keeprite
Trane