Calgary Heating & Cooling Services and Contractors
There are lots of HVAC companies in Calgary to choose from, and this guide will help you know what to look for in a contractor, tell you about a certification program that can connect you with independently verified technicians, and introduce you to some of the best HVAC companies in Calgary.
Homeowners in Calgary rely heavily on their heating systems in winter, and most homes also have cooling systems to keep the air more comfortable in summer.
That means sometimes you'll have need of an experienced and reliable HVAC contractor who can do repairs, maintenance, diagnostics, sales, and installation.
These local heating & air conditioning companies are FurnacePrices.ca Certified partners, meaning they have passed our extensive 15-point independent certification process, learn more here (opens in a new tab).
Note that while all companies listed on our website are required to pass our certification process, companies do pay a membership fee to be featured on our website.
Published
Certified Calgary Heating & Cooling Contractors

Proudly serving the Calgary area
About ShiftAir:
Established, with a great track record
Amazing feedback from verified customers
Experienced and well-trained staff
Fully licensed, bonded, and insured
Current Promo
Daikin Fit Heat Pump & Furnace Combination $1300 dollars off the Completed installation price
Daikin 2 stage 96% furnace 0r Modulating Furnace 98% - $800 dollars off
Offer expires March 31st/2023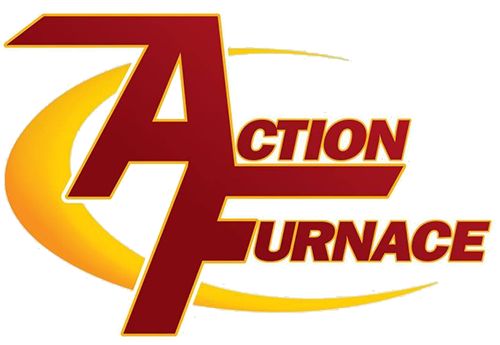 Proudly serving the Calgary, Red Deer area
About Action Furnace:
Established, with a great track record
Amazing feedback from verified customers
Fully licensed, bonded, and insured
Experienced and well-trained staff
Current Promo
Action Furnace believes in everyday value pricing rather than one-off deals. If pressed, we offer 12-month interest-free purchases.
What Makes These Some of Calgary's Top Heating and Air Conditioning Companies?
Learn more about what makes these companies a great choice for upgrading or replacing your heating & cooling system.
Shift Air Mechanical
Shift Air Mechanical has been operating since 2009, and in that time, they've become one of the best furnace contractors in Calgary.
They use tested and data-driven solutions to ensure that your home is always comfortable. In fact, Shift Air Mechanical cares so much about your comfort and safety that they have a heat guarantee: they'll put your family up in a hotel if they can't get your furnace fixed during a service call.
The technicians are trained to work with all HVAC brands and equipment, including furnaces, central and ductless air conditioners, water heaters, heat pumps, and duct systems, and they also offer plumbing and commercial services.
Other things to love about Shift Air Mechanical include their wide service area (North, South, East and West Calgary), reasonable prices, friendly staff, hassle-free maintenance program, and their dedication to not upselling.
Shift Air Mechanical got certification because they:
Have trained technicians who are familiar with all the latest technologies and developments
Get great reviews from actual customers
Have history in the community and a good reputation
Employ technicians who are licensed, bonded, and insured
Have staff who are personable, professional, and well-trained
Are dedicated to providing prompt service and ongoing maintenance
What Makes a Good HVAC Contractor?
Good HVAC contractors set themselves apart in a number of ways, and the most important is knowing that good service means having a mix of technical skills and great customer service.
Knowing what to look for in a reliable HVAC company can help you choose a contractor who will be trustworthy, knowledgeable, and dependable, so let's look more specifically at the qualities shared by the best Calgary HVAC contractors:
They offer a full range of services
HVAC is heating, cooling, and ventilation, and people trained in the field should have experience working with air conditioners, boilers, water heaters, and furnaces, among other things. Furthermore, a reputable company won't just be around when you need to upgrade and install a new furnace or air conditioner. Rather, they'll offer follow-up services like:
Routine maintenance
Annual inspections and tune-ups
Troubleshooting and diagnostics
Emergency services
They have the right qualifications
The only heating and air conditioning companies in Calgary you should trust are ones whose technicians have the right credentials, and in Alberta that means they're a registered apprentice or certified journeyperson, or have other credentials that are recognized by the province. Beyond that, any HVAC company working in Calgary will know that the city requires permits to do things like upgrading furnaces and air conditioners. Finally, while insurance isn't required, reputable companies will have it to protect themselves and their customers.
They have training AND experience
Expertise in a field only comes after years working in that field, so any HVAC technician you work with should have the right credentials, many years of experience, and additional training—such as manufacturer training—to keep up with changes in the industry.
They're responsive and have great customer service
The final piece of the puzzle is how a company treats its customers, and their reputation in the community can tell you a lot about this. The type of HVAC company you want to work with is one that has staff and technicians that are trained, knowledgeable, friendly, and professional. They should also be available when you need them, and be able to provide fair and transparent quotes when you need a job done.
An Independent Certification Program to Help you Find the Best HVAC Contractors in Calgary
Calgary homeowners are busy people, and chances are you don't have a lot of extra time to go through all the HVAC companies in the city to find one who meets the aforementioned criteria.
The good news is we've done that for you. Through our independent contractor certification program, we find the best heating and cooling contractors in Calgary and around the country and certify the ones that meet our strict requirements.
Many people might be satisfied with checking online reviews and business reviews to narrow down the search, but these can be misleading, inaccurate, unfair, and sometimes even fake, so we go much more in-depth in our contractor assessments.
When evaluating contractors, we have 15 different criteria we use to determine if an HVAC company makes the cut, and only the ones that meet our standards get certified. Here are a few of the things we look for in an HVAC contractor:
Training and experience
Additional manufacturer training
Licenses, permits, and insurance
Customer service track record
Full range of services
Transparent quotes
Ability to work with all HVAC equipment
Responsiveness and dependability
Years in the business
Knowledgeable staff
Why trust our certification?
When checking the credentials of candidates, we ask for proof of licenses and insurance to make sure that a potential certified contractor does have the right qualifications.
When evaluating a company for customer service and satisfaction, we talk to actual customers, and we monitor a contractor's performance on an ongoing basis.
Finally, we're an independent company, and contractors certified through our program are evaluated objectively—we don't charge for certification, so contractors can't pay their way onto the list.
---
Check out these guides you may also find helpful: