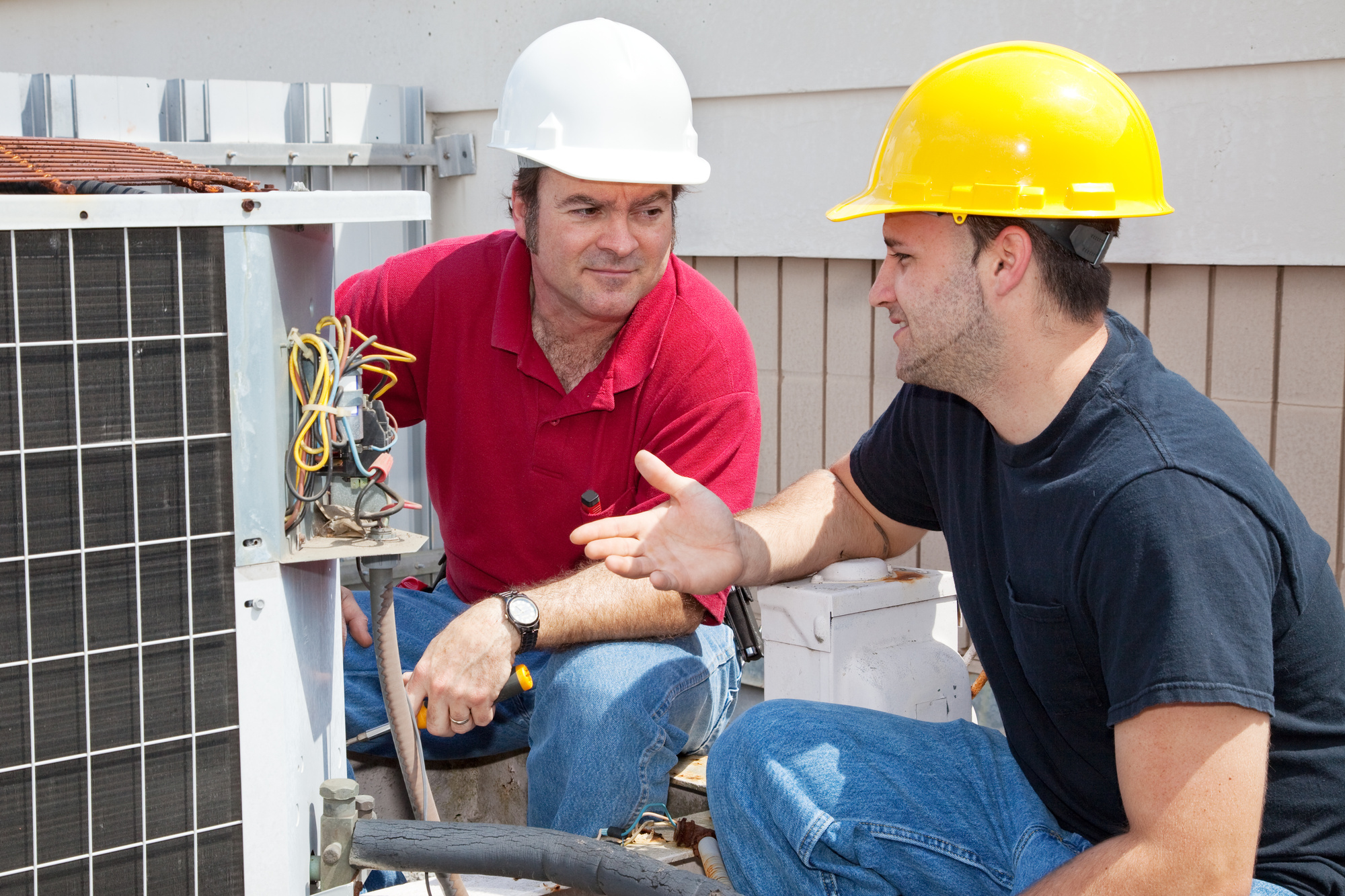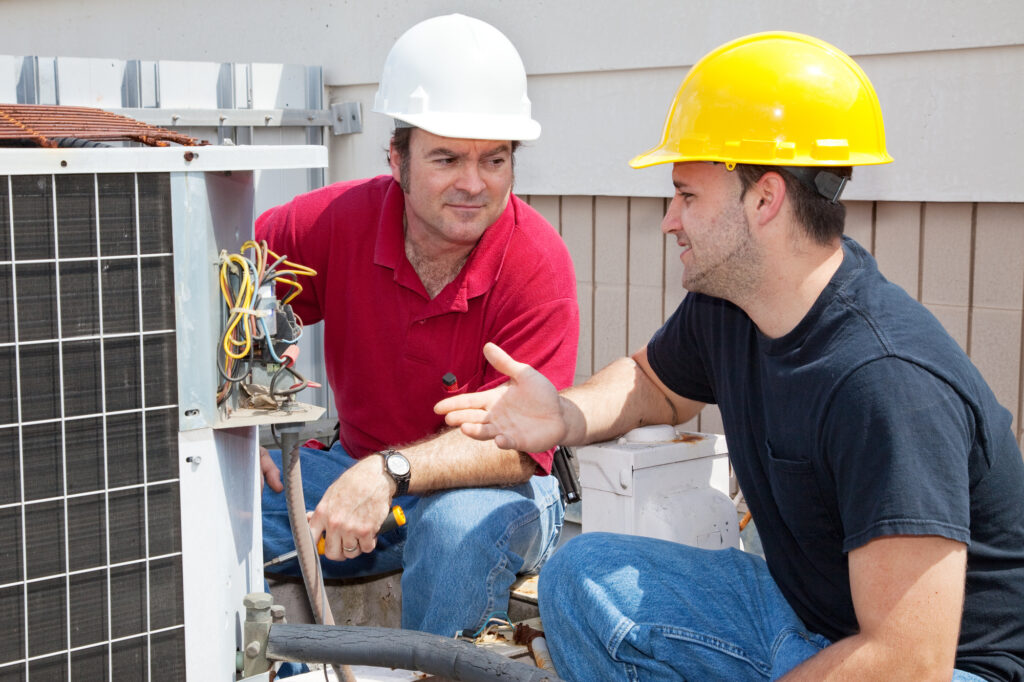 More than 60 percent of Canadian households have air conditioning. Having an AC can help lower the air temperature and the humidity level in your home, providing comfort for occupants. What's more, it can improve the air quality in your building.
Unfortunately, your air conditioning can break down. AC malfunctions can do more than upset your mood. The lack of cooling can increase moisture in your home, creating a suitable environment for mould growth. If left unchecked, it can lead to property damage.
This is why it's important to call an emergency AC repair service as soon as possible. Here's what to expect during AC repair.
Step 1: Wait for the AC Technicians
After you call the AC Company, they'll send an expert to you right away. While emergency AC repair is fast, it isn't instantaneous. You'll have to wait for the AC repair experts to get to your home.
Step 2: Initial Inspection
Once the AC repair technician arrives at your home, they'll thoroughly inspect your unit. This will allow them to diagnose the problem and find out the best way to repair it.
Step 3: Get a Quote
Before they start the repairs, the air conditioning technician will give you an estimate for the job. Your emergency AC repair cost will depend on the issues you're experiencing. For instance, simpler air conditioner repairs involving the fuses, drain line, and control board are cheaper.
But if you have issues with your fan motor, condensate pump, drain pans, or refrigerant, you may have to pay more.
Try our free A/C repair cost calculator to get a general idea.
Step 4: AC Repairs
The AC repair specialist will start the repair once you give the go-ahead. They'll fix any emergency AC issues you may have with your unit.
The time taken for the repair will depend on the size of your AC and the type of problem. You can ask the technicians to give you a specific timeline before they start.
If it's a relatively minor issue, they may be able to troubleshoot the issue on the spot, and even swap out a minor part. For more complex problems, they may need to source a replacement part, which may take anywhere from few days to weeks. Current supply chain issues are causing delays like with just about everything else!
Step 5: The Results
Your AC unit will be back up and running by the time the emergency AC repair technician leaves your home. You can settle back into your normal routine in a cooler home.
Signs You Need Emergency AC Repair in Canada
Knowing how to recognize when your air conditioning needs an emergency repair can save you a lot of stress. Below are signs you should call an AC repair company:
Unusual Noises
If your air conditioner is making screeching, squealing, gurgling, or other odd sounds, it may have a problem. Don't ignore these unusual AC sounds. It may be a sign that you require an emergency AC repair in Toronto.
The Vents are Blowing Warm Air
When your air conditioner is functional, there should be a steady flow of cool air coming from the vents. But if you notice the fan is blowing but the air in your home is warm or hot, you may have a faulty compressor or a simple blockage in the vents. Regardless, you should get in touch with an AC technician to check it out.
Rapid Cycling
Does your AC unit seem to be turning on and off more frequently than usual? You may have an issue with your thermostat or the electrical connection on your unit. When this happens, you should call a qualified AC technician right away.
Ice in the System
While your air conditioner is supposed to be cold, there shouldn't be any ice forming on the components. A common sign that there's ice in your unit is when you start noticing a pool of water forming under your air conditioner.
You need to get in touch with emergency AC repairs before the ice buildup causes damage to the rest of the unit.
High Indoor Humidity
Air conditioners help control your indoor humidity. If your AC is functioning properly, your indoor humidity levels should be between 30 to 50 percent.
When it becomes higher than that, you may have a malfunctioning AC. Instead of letting your home feel hot and stuffy, why not find an emergency AC repair service.
Unpleasant Smells
Have you noticed odd smells in your home? The strange smells may be coming from your air conditioner. It may be due to grime buildup in your ductwork.
Since you don't want to hold your nose in your home, you should have an AC repair specialist perform routine maintenance.
Weak Air Current
Sometimes cool air may still be coming from your vents, but it's just a trickle. If you're experiencing such an issue, the components in your AC may be malfunctioning or worn out. Whether it's due to a clogged air filter or issues with a motor, you need to hire an AC repair professional to solve the issue.
Tripped Breakers
Does your AC unit seem to be frequently tripping your home's circuit breaker?
When this happens, you will often have to reset the breaker for the AC during operation. This may be a sign of an electrical issue. Electrical problems are very dangerous. They not only affect the operation of your air conditioning but can also be a fire hazard.
This is why you should enlist emergency AC repair services as soon as possible. They have expertise working with electrical components, ensuring your home is safe.
The Fan Isn't Working
When your AC is in operation, the fan should be spinning. This allows it to transfer hot air outside. However, if the fan malfunctions, your AC unit may end up overheating and cause damage. You may need to call in AC repair technicians to come to take look at the fan.
Thermostat Malfunctions
Do the readings on your smart thermostat no longer coincide with the temperature in your home? You may have a problem with your thermostat. It may also be an issue with the AC system itself. To know for sure what's ailing your system, you should contact emergency AC technician.
Emergency AC Repair Near You: Fast and Hassle-Free
Got problems with your AC unit? You need an emergency AC repair company that has experience fixing heating and air conditioning in your area. Thorough research on AC companies near you goes a long way to help you find qualified AC repair technicians.
Get emergency service from trusted local AC companies across Canada.
Get Quotes
How soon are you looking to buy?*