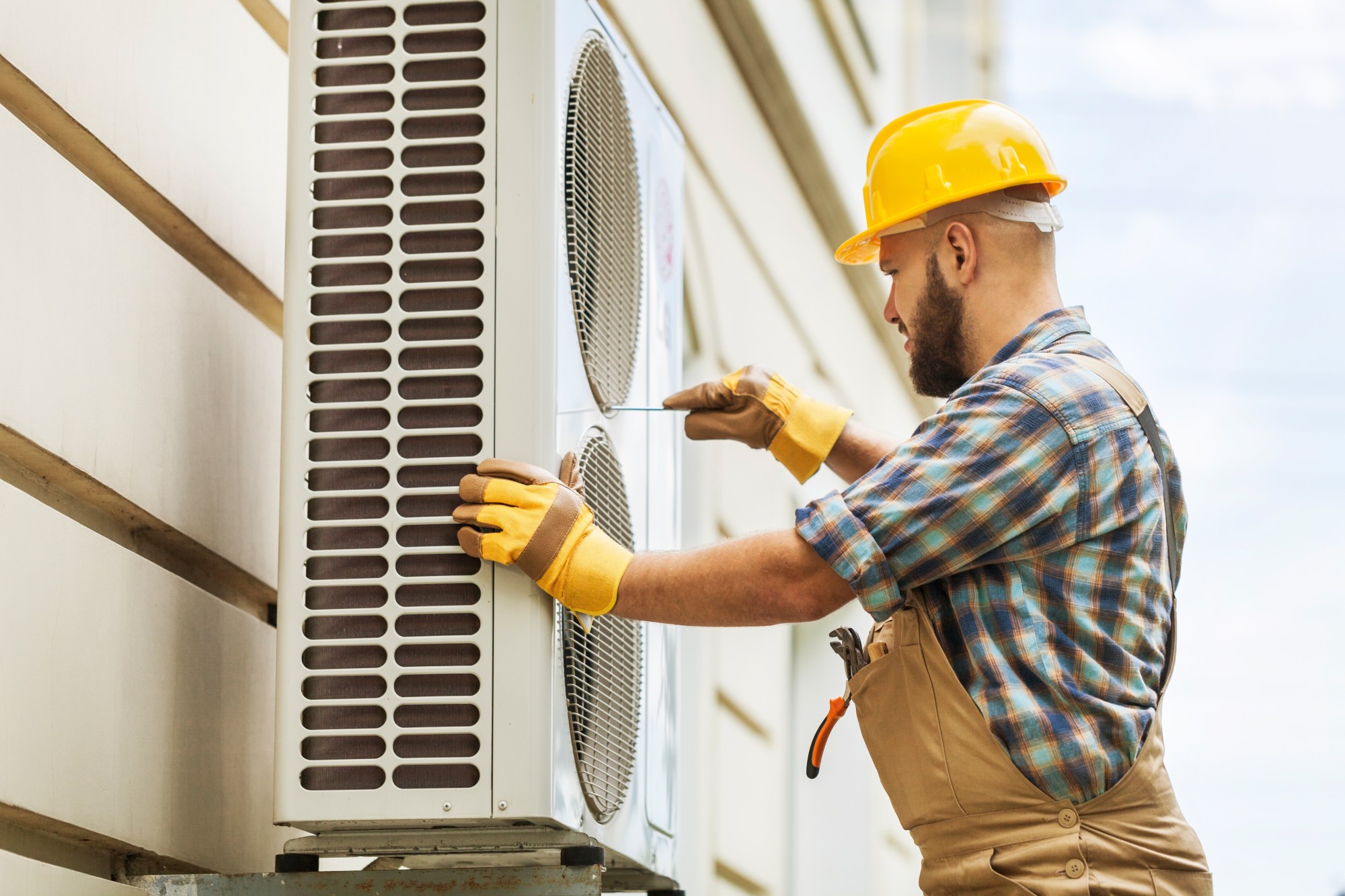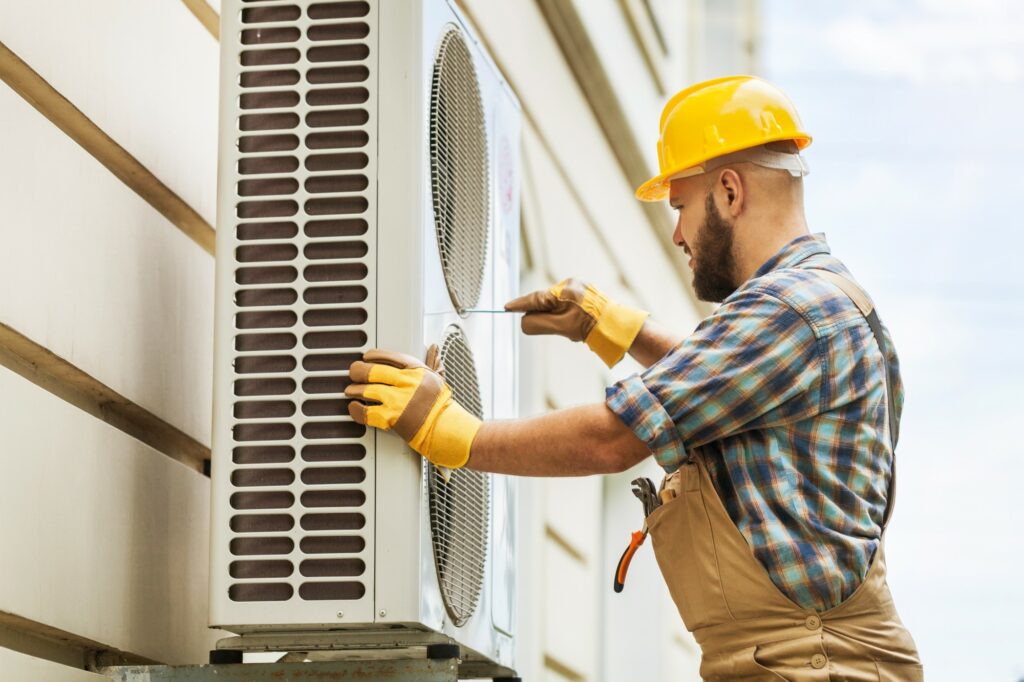 Canada isn't known for its long hot summers, with average temperatures ranging from 25ºC to 30ºC. But those summers can still be miserable if you don't have air conditioning.
Central air conditioning can keep your house cool and keep the air circulating freely, even on the hottest and stickiest days. Canada may be built for the winter, but your home should be able to adapt to hotter weather, too.
We're here to help you sort through your options when it comes to AC prices and installation. It's a big investment in your home, so you need to think carefully about what you can get for your money.
Here are some AC features you should look for as you browse your options for AC installation in Canada.
Energy Efficiency
With energy costs rising, it's more important than ever to be energy-efficient when you make a new purchase. There's nothing worse than forgetting to switch off the AC before you leave for work in the morning – then coming home later to an ice-cold house and a nightmare of an energy bill!
Fortunately, there are ways to run an air conditioning system without breaking the bank. Many AC manufacturers produce energy-efficient central systems with settings that will help you to save energy. Some units can even respond to the temperature of your home, turning off not only the AC but also the fan when the temperature reaches a certain threshold.
All these features can help to protect the environment and save you money, without ever compromising on the comfort or habitability of your home.
But what energy efficiency or SEER rating is recommended for Canadians?
Look for a new central air conditioning unit with a SEER (efficiency rating) of at least 16 if you can afford it, and ideally an ENERGY STAR® rated model.
Self-Diagnostics
On a hot summer day, the last thing you want is to have to call for AC repair. A problem with your AC system can be a serious headache when all you want is a breath of cool air.
Thanks to new strides in technology, it may not come to that! A central AC system with self-diagnostic technology can monitor itself for any faults or issues. It comes with a special control board designed to track and report any problems within the system.
Not only does this reduce the need for maintenance or system downtime – the diagnostic reports provided by this AC feature can speed up any necessary repairs. It's so much easier to fix an AC system when you already know what needs to be fixed, after all.
If you hate the uncertainty and stress of a broken appliance, this might just be the feature you need.
Smart Features and Communication
A smart air conditioner uses internet and Wi-Fi technology to connect to and communicate with other smart appliances. For central AC units, this relatively new technology is quite impressive.
These features can even let you check on or adjust your home's temperature remotely, like if you're away on vacation for instance.
Coupled with a smart thermostat and optional accompanying smartphone app, a central AC unit can react automatically to the climate conditions in your home, including adapting to your daily routine. You don't need to switch it on or off yourself, and you don't even need to programme a timer.
The same applies if your home starts getting too cold or when you leave for work. The thermostat will know, and it will tell the AC system to turn off and let the climate adjust on its own. This useful fail-safe feature can save you money on energy bills, too.
All this is automated, so you don't have to think about managing the temperature of your home. If you've ever wanted to tear your hair out trying to programme a timer for your AC or central heating system, consider a smart AC system and thermostat instead. You can thank us later!
Noise Management
Even in Canada, AC is critical if you want the most comfortable home environment. On the other hand, having to listen to your AC running all day long doesn't exactly make for a relaxing summertime.
Fortunately, central AC systems are quieter than wall or window units. Manufacturers have also devised a number of AC features to make their systems even quieter. Modern AC systems might use special fan designs that reduce vibrations, or even dampening blankets and covers to muffle any distracting sounds.
You can also rest assured that if something is wrong with your machine, you will be able to tell no matter how quietly it runs! Central AC units have an outside unit to push out all the warm air, and that unit will make its voice heard if something goes awry.
Humidity Management
Most air conditioners will naturally remove some moisture from the air, as moisture collects on the system's coils and drains away. Even wall or window units can usually help to manage the humidity in your home.
As with all air conditioners, central air conditioners will draw excess humidity out of the air as it cools your home. Some systems have advanced functions able to more precisely control the humidity levels and keep them in ideal ranges.
Canadian summers can be uncomfortably humid, but you don't have to stick it out through the sweat! Just turn on your AC system, and you'll find it so much easier to breathe.
Take the Heat Out of AC Installation
AC installation in Canada can be hard to navigate. Finding a company that understands can be a headache you don't want or need. What if you end up with AC features that aren't right for you?
That's where we come in. At FurnacePrices.ca, we know that AC installation should be reliable and hassle-free.
We'll help you compare quotes from Certified HVAC contractors in your area, all of whom have passed our rigorous 15-point approval process.
Compare free quotes today, and our Certified local HVAC partners can help take the heat out of your AC installation process.
Get Quotes
How soon are you looking to buy?*